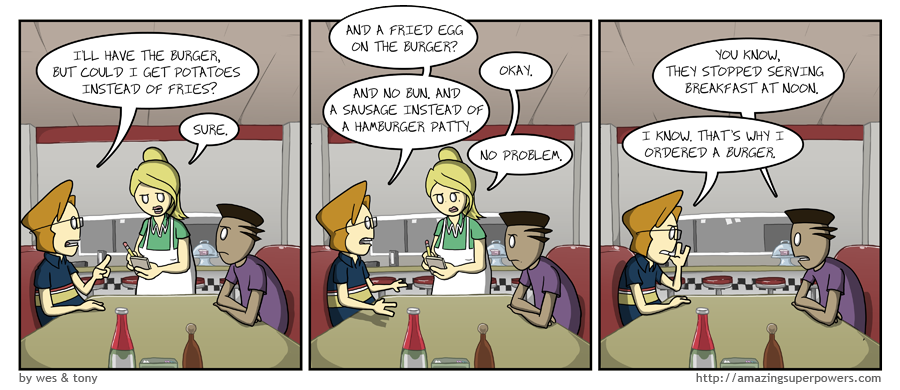 My unnie Soo Jin posted a blog post (posted a post, ha) with thirty facts about herself, which I thought was really a neat idea.
Not sure if you're interested, but here are some about me, Bandit:
1) Boyfriend's name (co-founder of the Belladonnas) is really Brian, and we broke up a while ago [note the sudden death].
2) My socks never match, and it's intentional.
3) I'd rather have sweets than salts, but my favorite snack is popcorn.
4) My hair is curly, and reaches to my shoulderblades. When straight, it goes to my waist. Seriously curly.
5) I wear the same jewelry every day (three rings, one bracelet), and wear them until they break. I am not opposed to adding.
6) I'm observant, perceptive, and a very quiet stalker.
7) I have trouble remembering numbers, but if I read something, I will never forget it.
8 ) I'm really good with children, which is good because I am a teacher.
9) I'm a worrywort, and in school I was extremely obsessive, precocious... You can choose the word.
10) I don't sleep well. Just in general.
11) I'm writing a Harry Potter fanfiction with a friend of mine.
12) I've never broken a bone -knock on wood-
13) My favorite colors are purple and black, but as you can tell from this site, I also like green!
14) I correct spelling and grammar, and without my help, many of my friends would have failed English. I even edit papers for money sometimes.
15) I'm horrible at all video games, except the Sims.
16) My least favorite word is "at".
17) My dad and I are really close.
18 ) I used to be afraid of heights. Like, terrified don't-get-too-close-to-second-story-windows scared. I still kind of am, but I'm mostly over it.
19) I'm atelophobic.
20) I look cute in hats, but I get major hat hair (the curls flatten at the top and puff out near the bottom!)
21) I don't like to write alone, and I rarely publish my writing (see number 19).
22) I have a reverse green thumb: I touch it, it dies. Period.
23) My favorite TV shows are Criminal Minds, Adventure Time, Tim and Eric Awesome Show Great Job, Family Guy, and Mystery Science Theater 3000.
24) I drive a stick-shift.
25) I recently discovered U-Swirl. YES. One of my students' parent works there in a management position and gave me freebies
26) My favorite food is mushroom udon.
27) I'm not straight or gay or bi. I just love love.
28 ) I've never dyed my hair, or had a weird piercing (my ears were pierced as a little kid, but it's been a long time), or had a tattoo. I'm very boring.
29) Once my grandma spilled a gallon of boiling water on my head. Accidentally, of course. I had to sit in a big bin of ice.
And 30) I was a vegetarian for a long time. Although there was a moral side to it, it was mostly because I don't like the taste of meat.
Thanks for listening. I hope you'll comment with some fun facts about you~~
Love,
B
(I feel so... exposed. I'm gonna go do something else...)