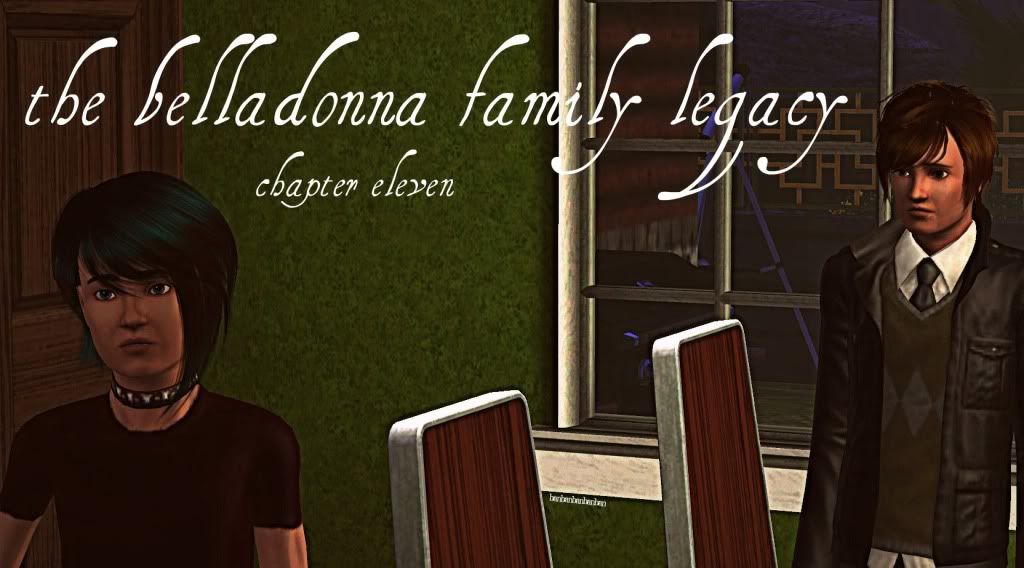 Hello, and welcome back to the Belladonna Family Legacy! I'm your host, Bandit16, and today we shall be very busy, as we rush through our most eventful chapter yet!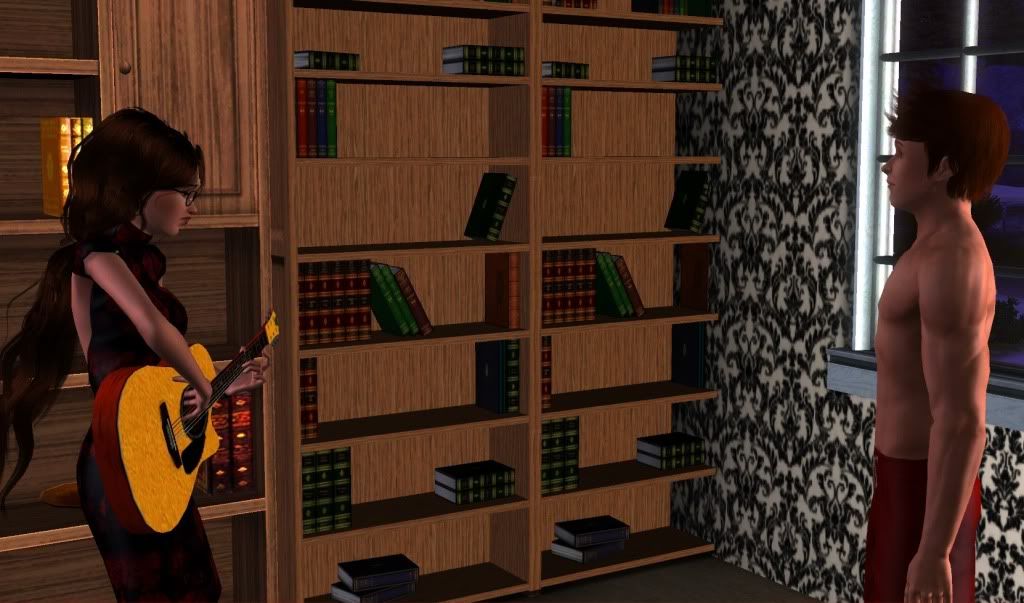 Legacy life seemed to fit founders Bandit and Boyfriend perfectly well, though. When I returned, Bandit had picked up the guitar, and BF was watching quite endearingly.
Creepy, but endearing nonetheless!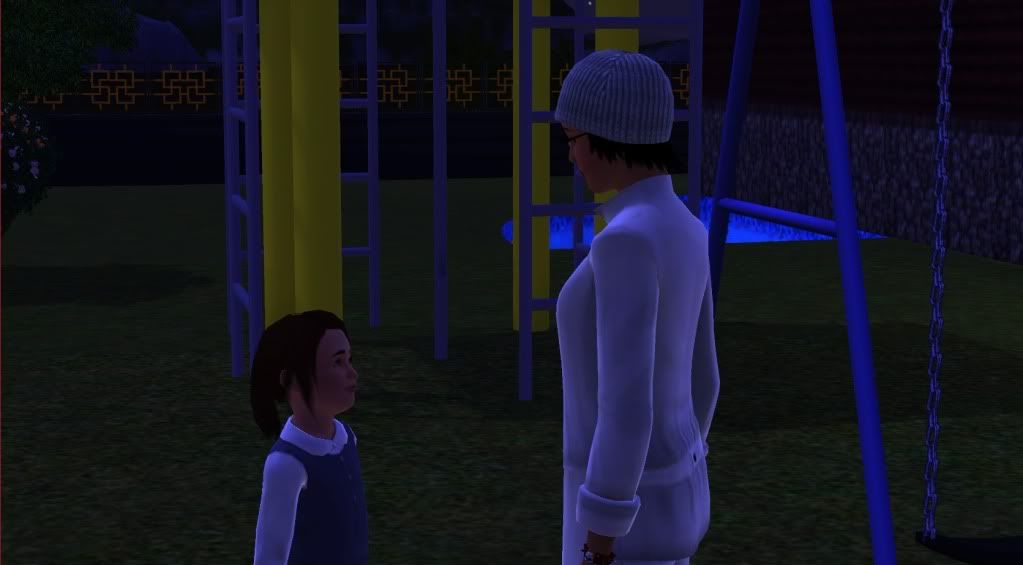 Sweet Melody was bonding with Aunt Soo Jin, who was perhaps preparing for something… She is quite honestly the worst ever Sim for traits. Isn't she aware that kids give her the heebie-jeebies?
/sigh/ She's so dweebish, but Melody is great, neh?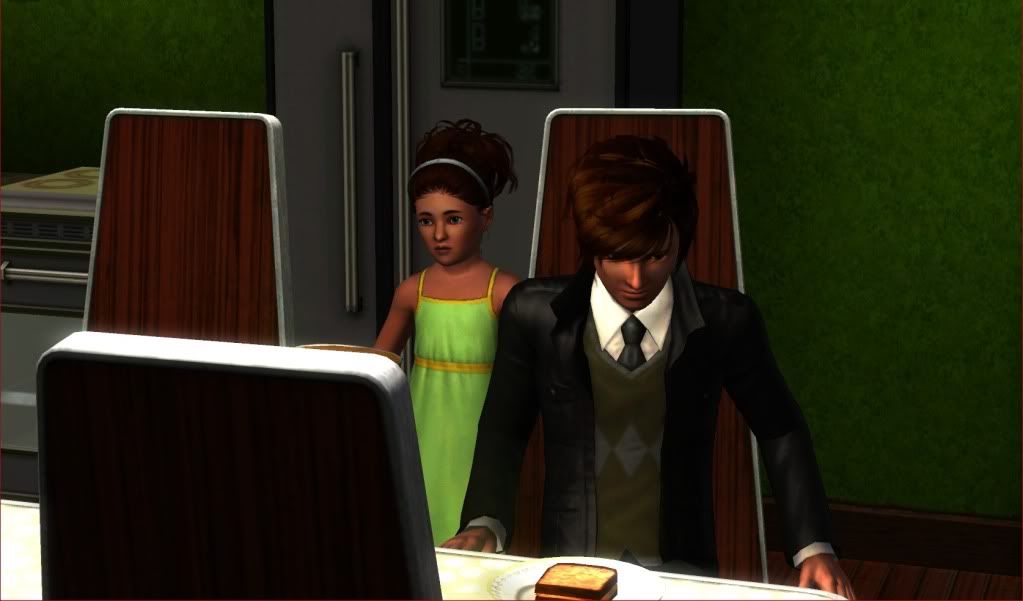 Echo, meanwhile, shared a meal with her favourite brother Victor.
She's so biased lol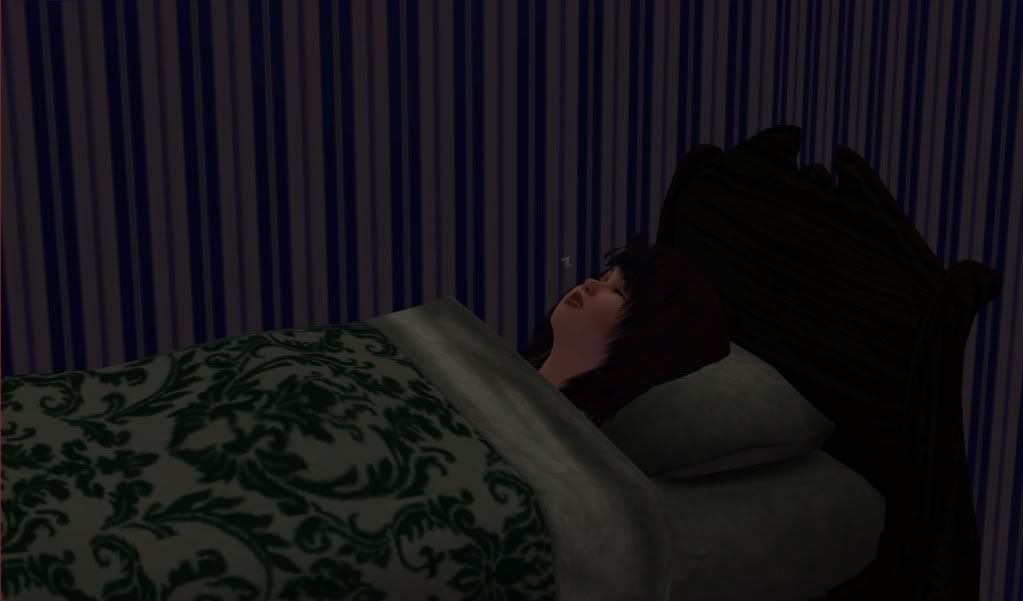 While Trina spent the rest of the evening away from her fiancée, which is understandable.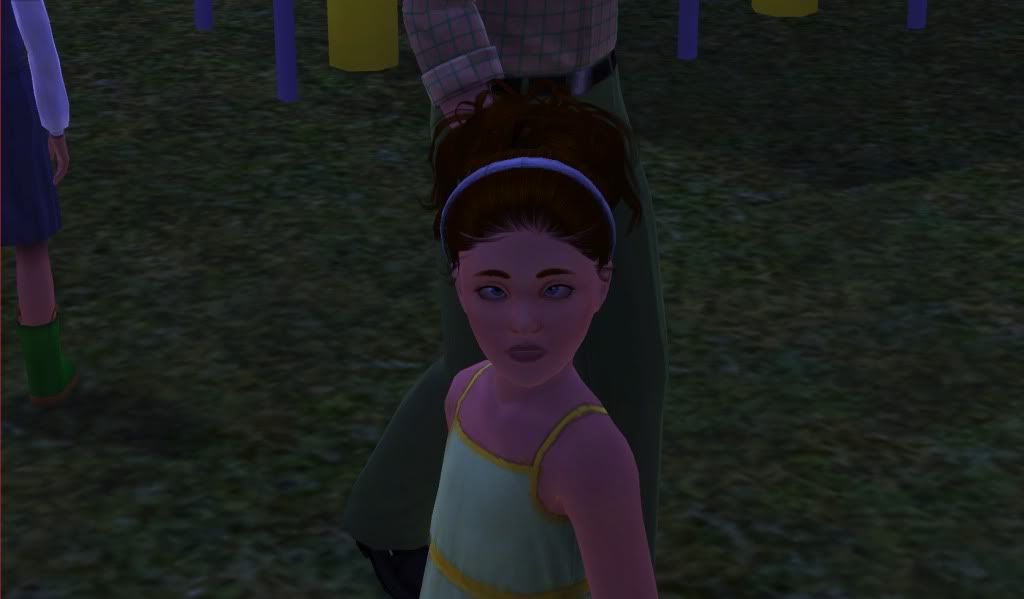 But as it goes, Echo was the first to age up.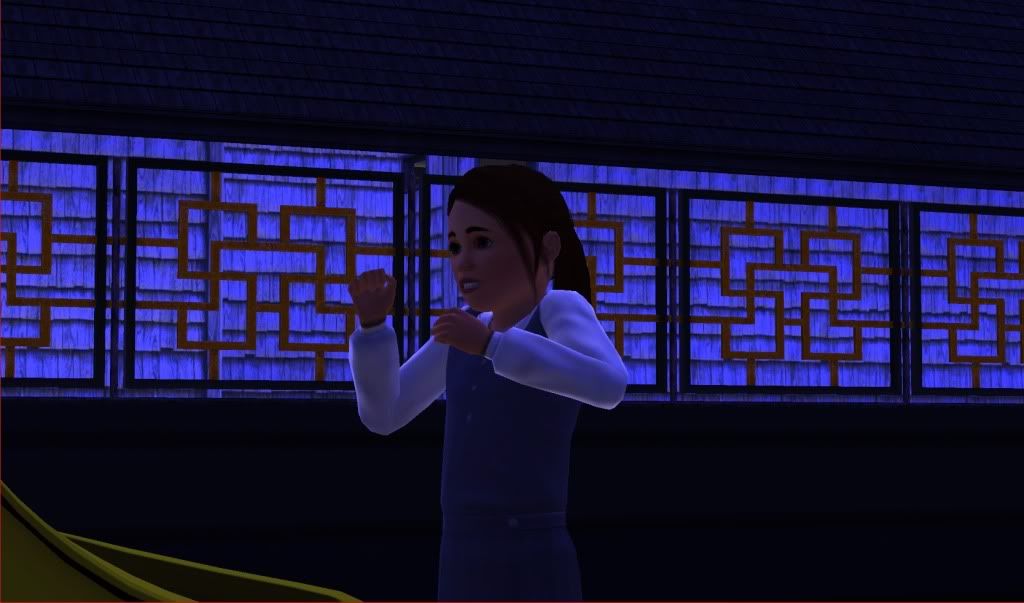 Followed immediately by her twin Melody.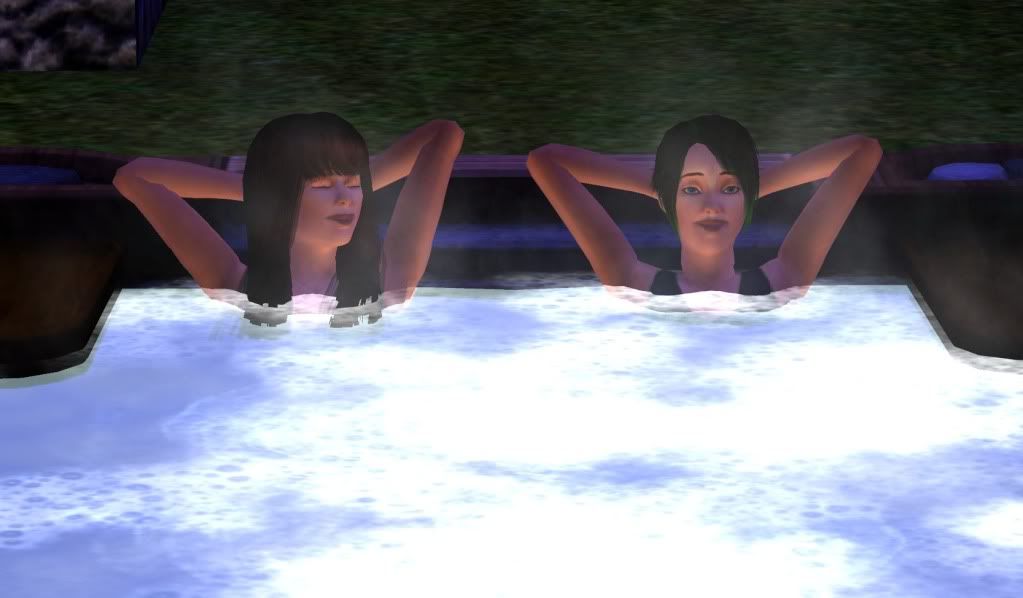 Melody Rose (left) and Echo Vivienne (right) Belladonna.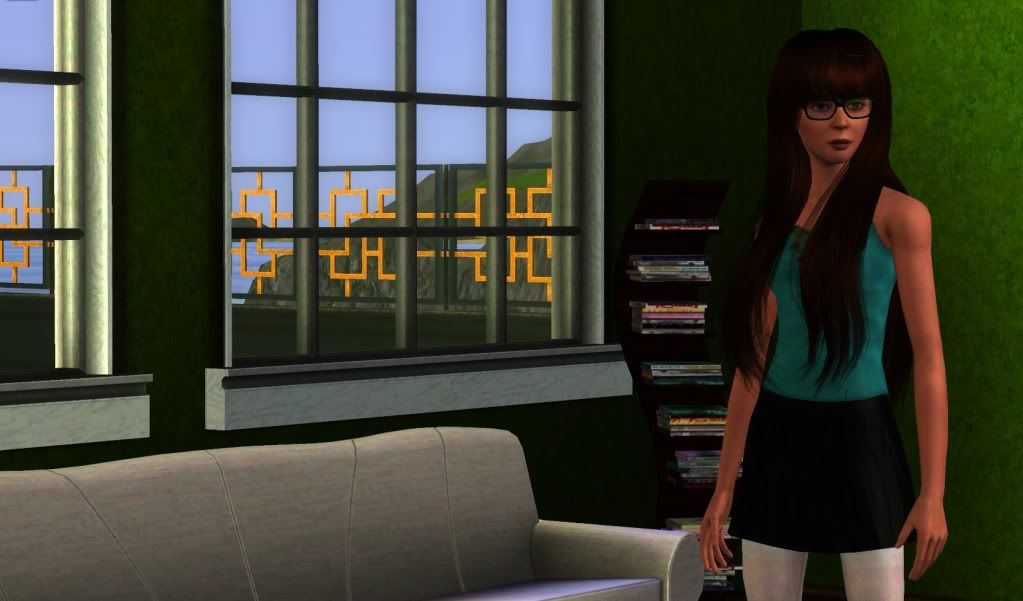 Melody gained the Charismatic trait, and odd-looking lips.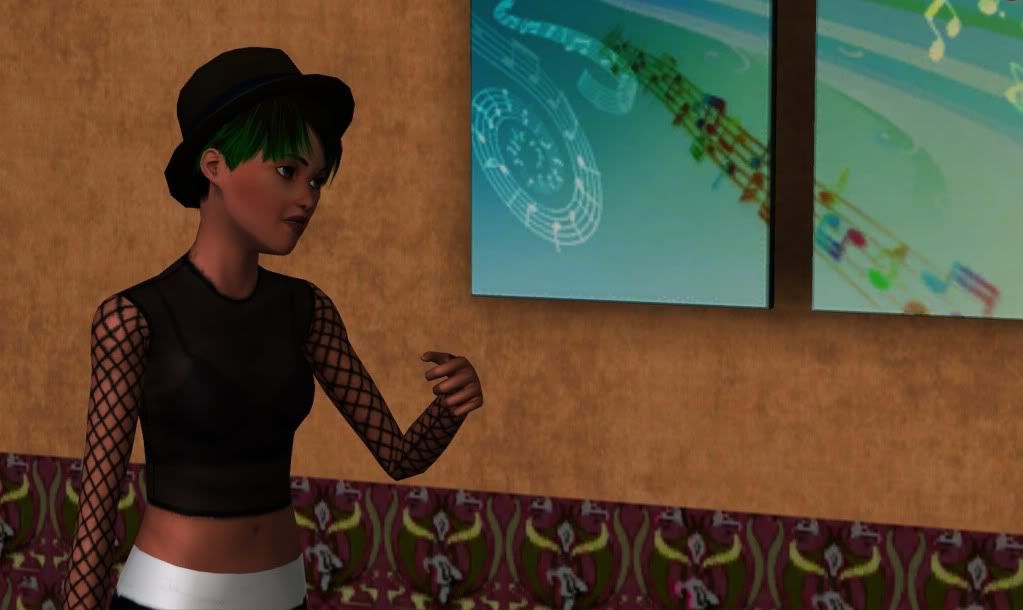 And hot-headed Echo gained Frugality and green hair.

You'll see more of them later (: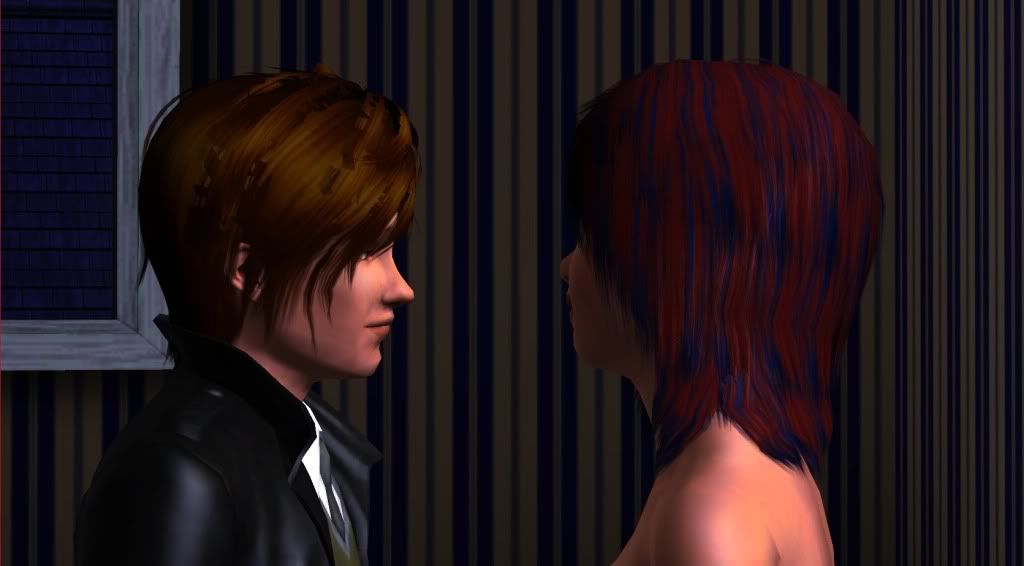 Victor and Trina were officially back on (yay!), as Trina had forgiven the dumb boy.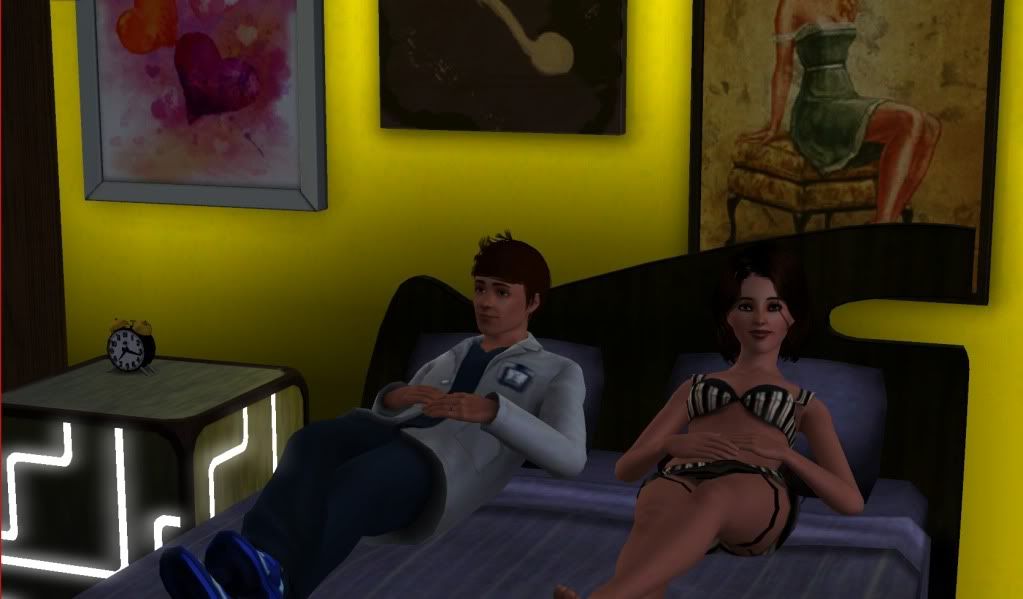 As previously mentioned, the founders of our legacy were quite happy with legacy life, and each other.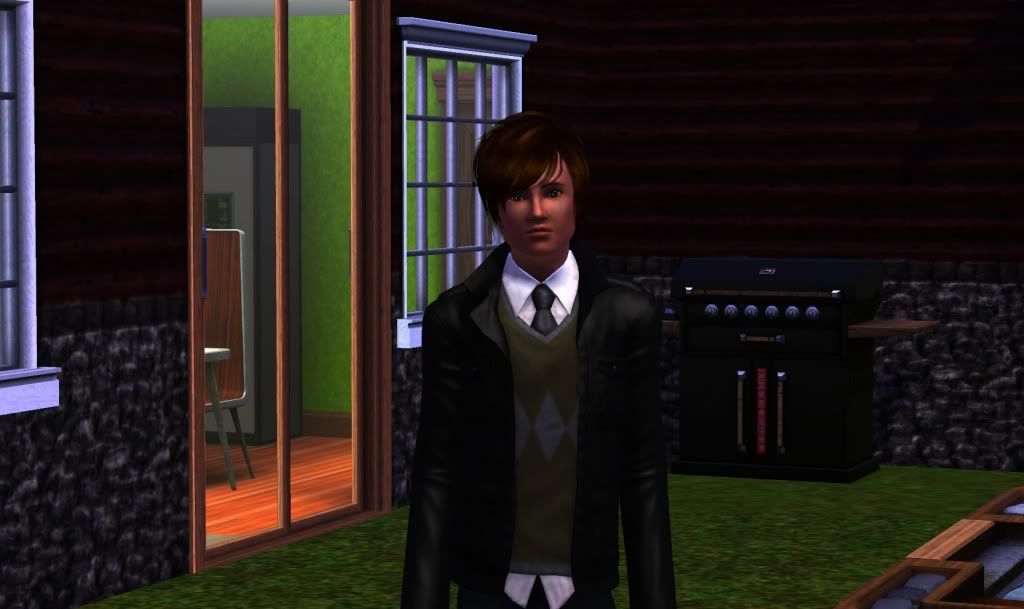 But things come and go, grow and change....
This, my dears, is a picture of Victor George Belladonna.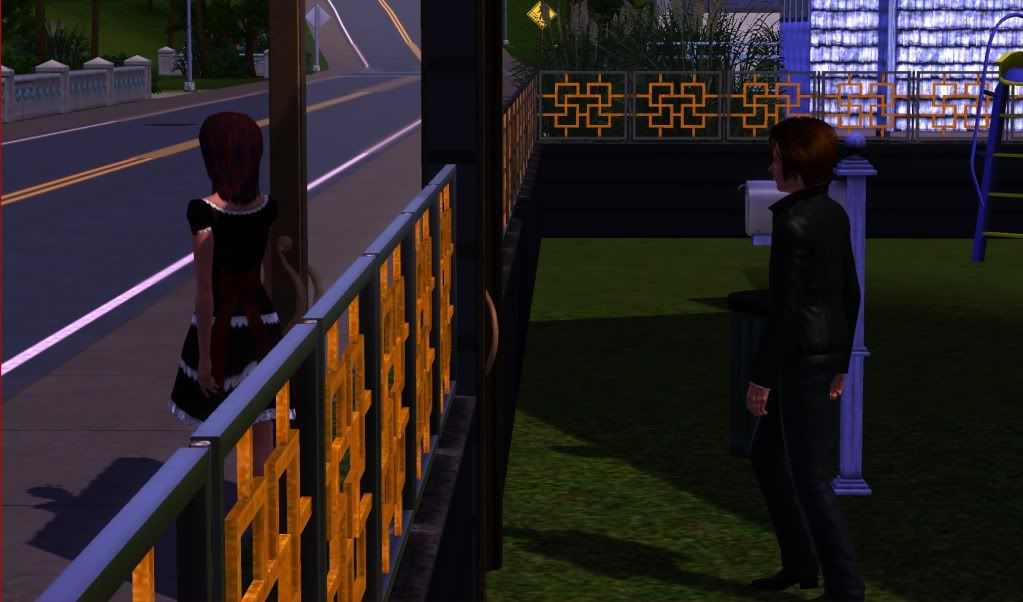 This, my loves, is a picture of Victor leaving the premises, to experience life on his own.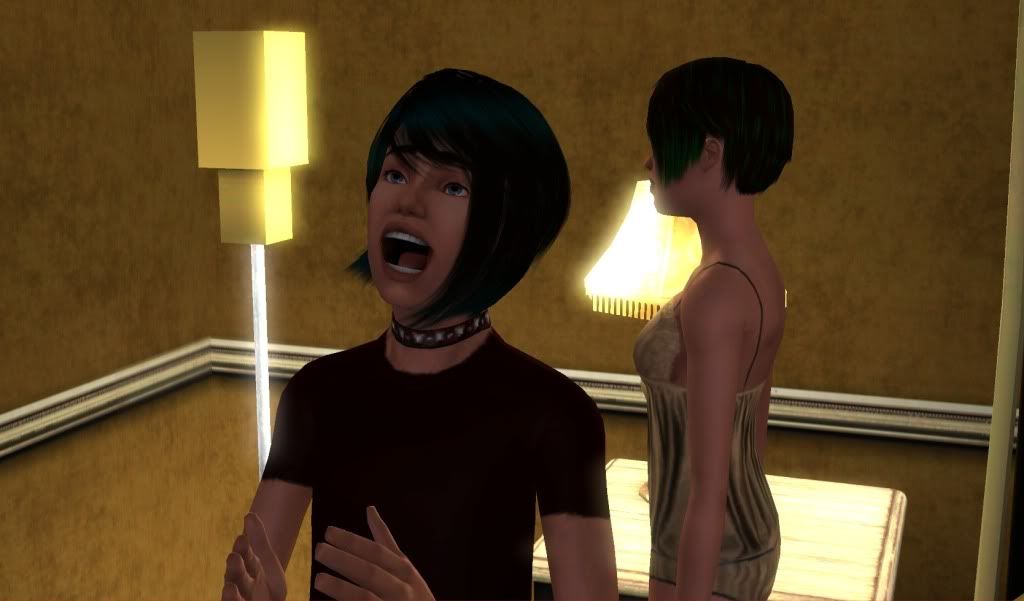 My! This has been a busy chapter! And, because the excitement simply never ends, it was now time for your boy Loki to age up!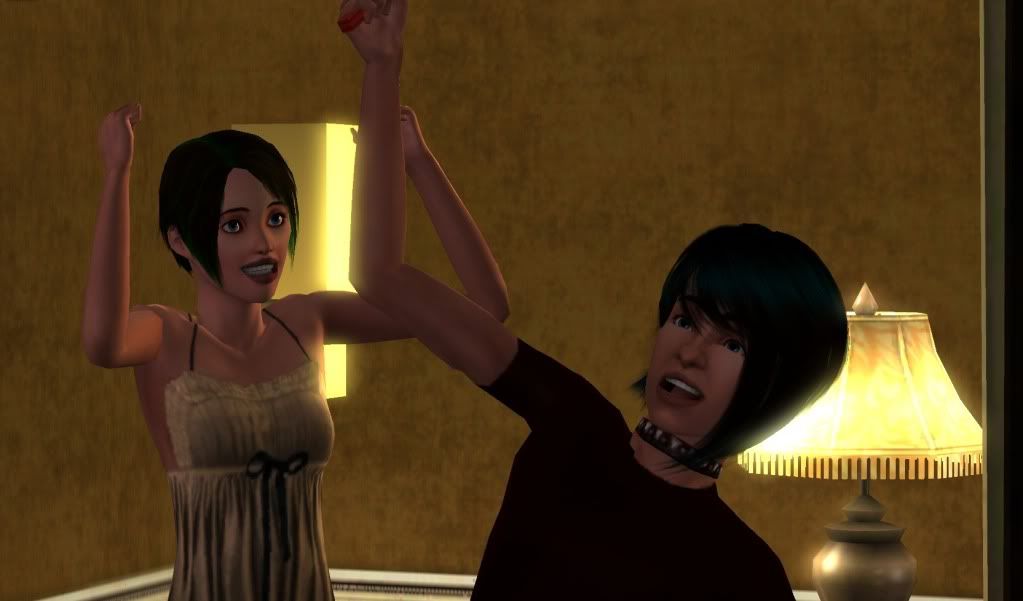 Woot! Glad someone is excited! And I'm quite impressed with Echo's hair in this: Yanno how if you have a hair with accessories it always looks totally different in the shower and sleeping? Echo's hair looks just dandy!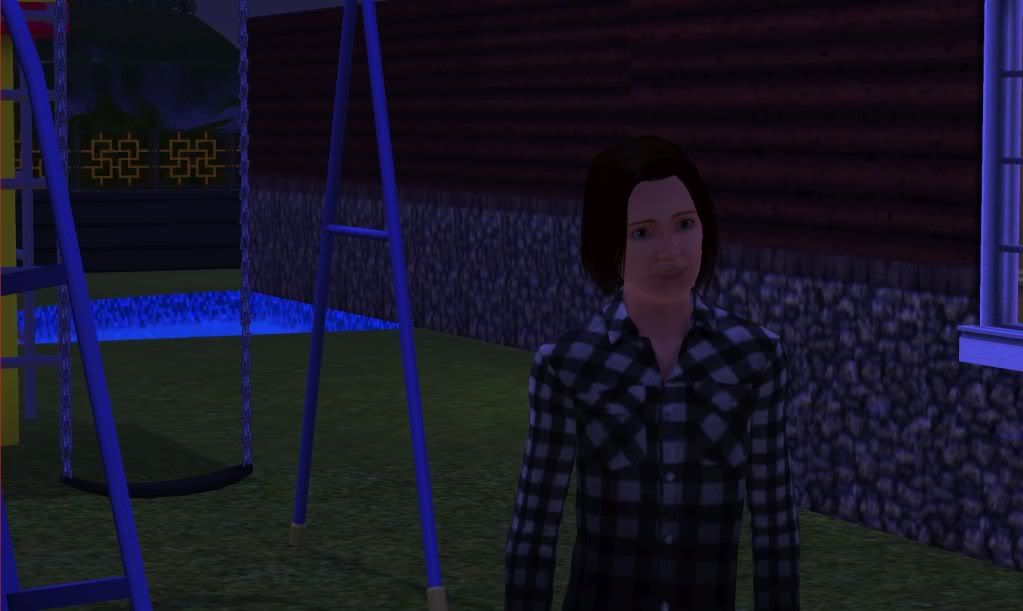 OH SHIT! I know this picture is kind of dark, but hot damn! Where the hell did this kid come from?!?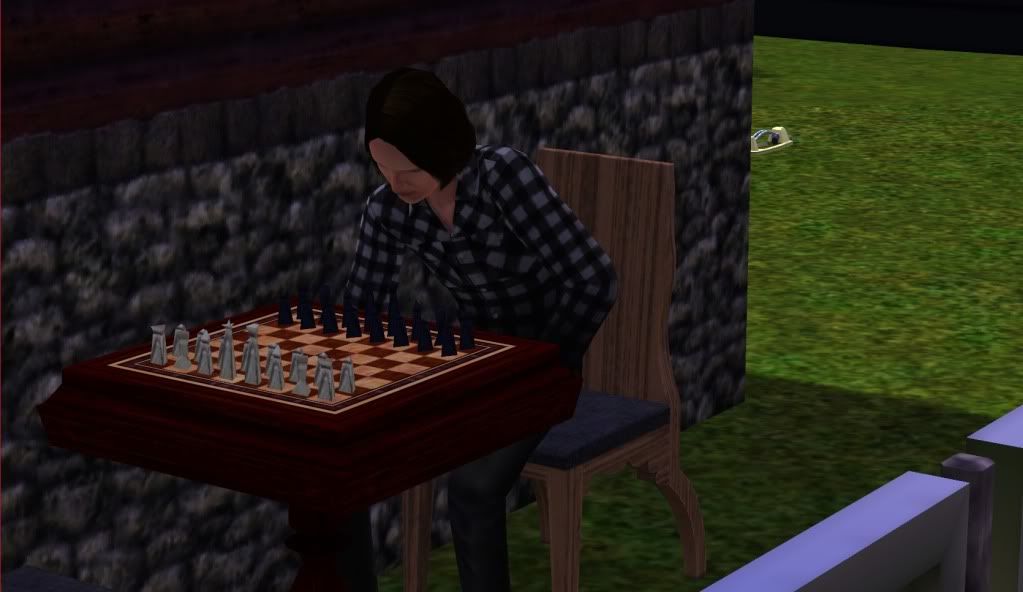 Shisus, where has this kid been all my life? … Oh, yeah.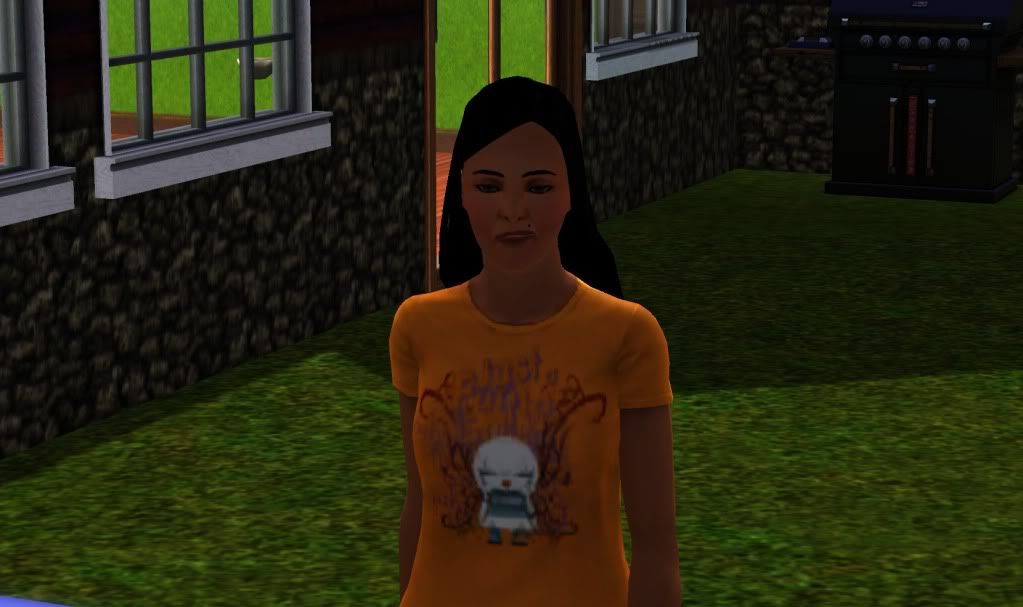 And in our busiest chapter yet, Soo Jin was now taking the long, long walk….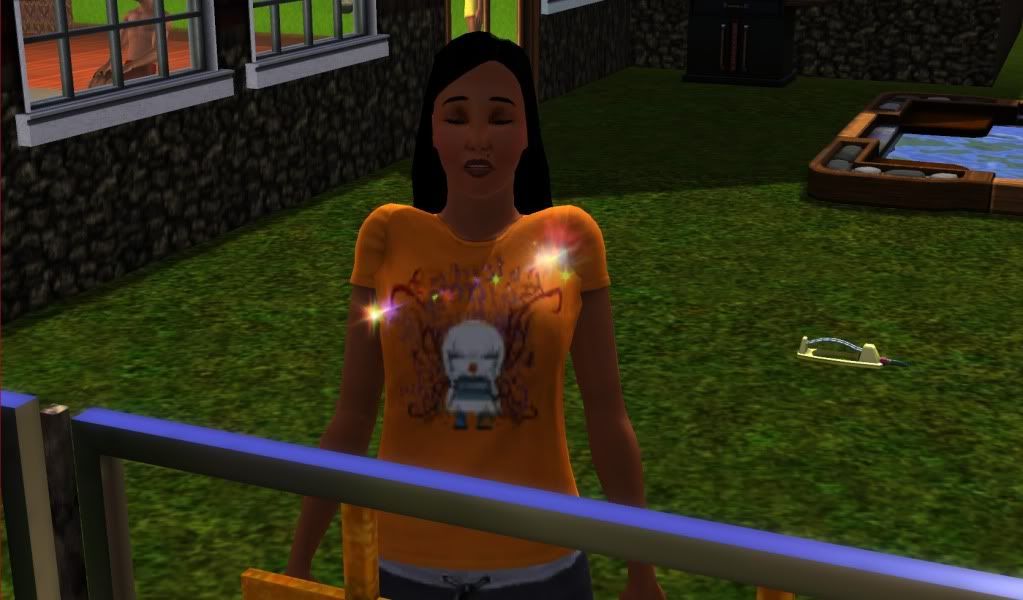 ... to adulthood. There is also definitely no furniture in the background. No big deal.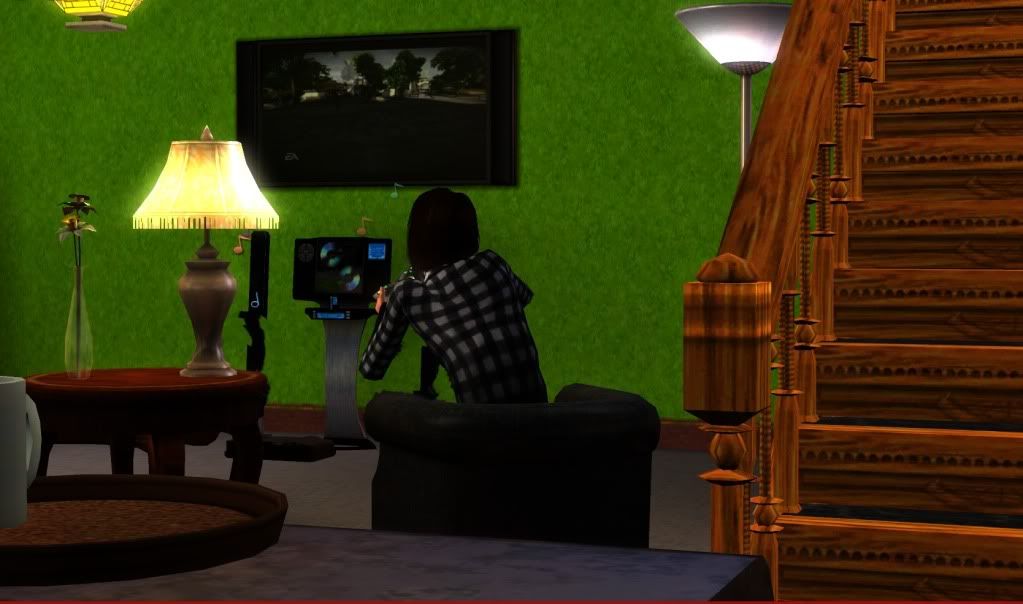 But let's go back to Loki, whom I feel bad about ignoring for all of those years. I suppose I shall make it up to him in his life partner (: This time there won't be the parade, as I have someone in mind for the little ragamuffin…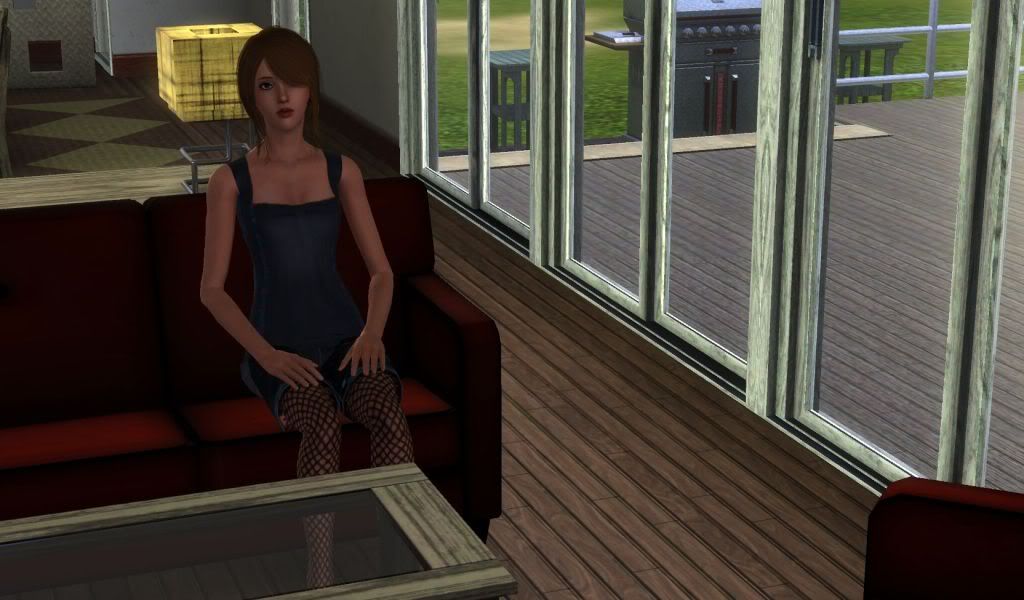 Please meet my real-life friend, and legacy stud, thatorchdorkk. In-game, please enjoy the lovely Madi Dorkk!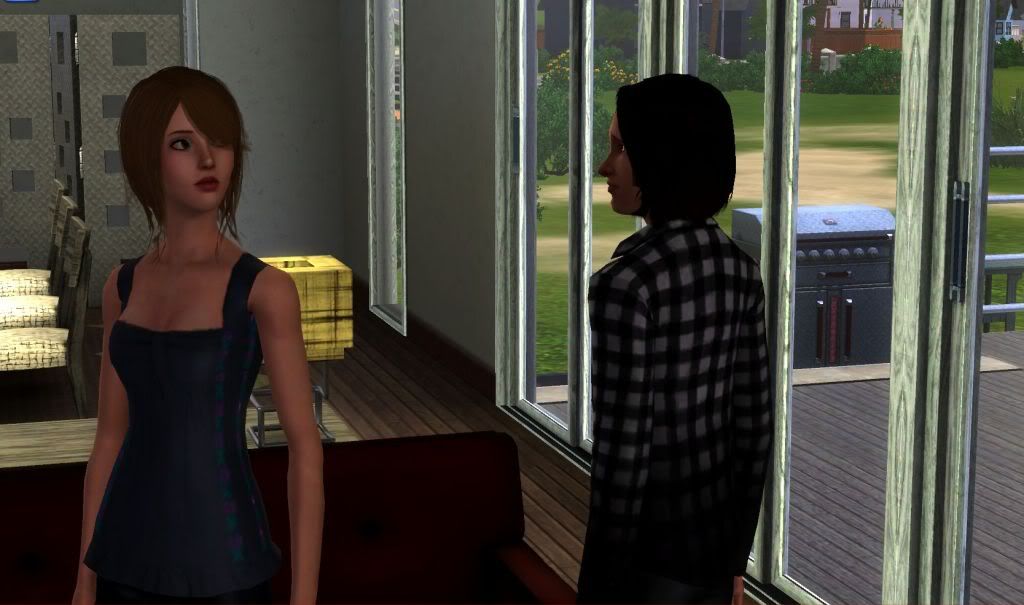 Besides, who needs a parade of prospective mates?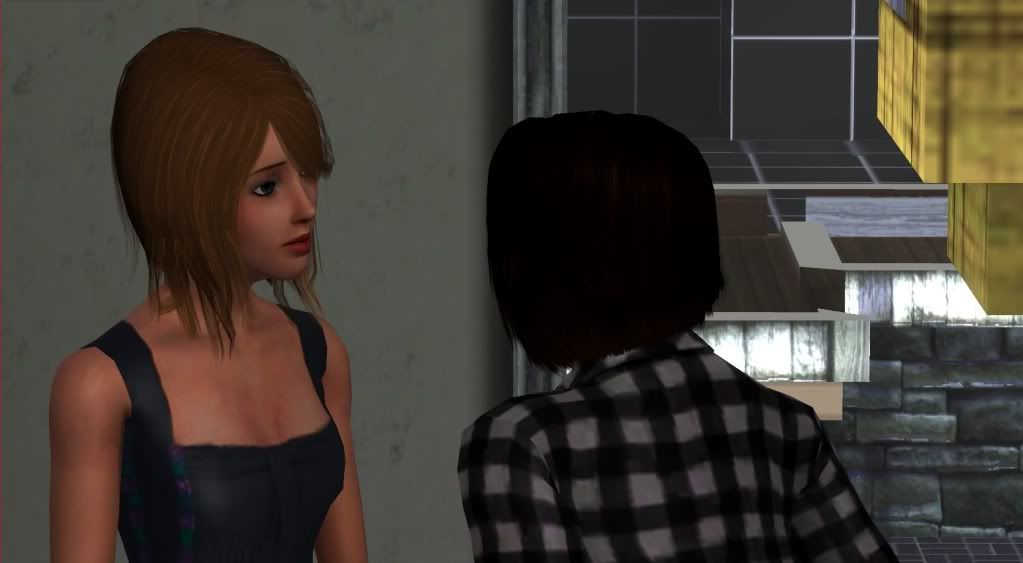 They are so cute (: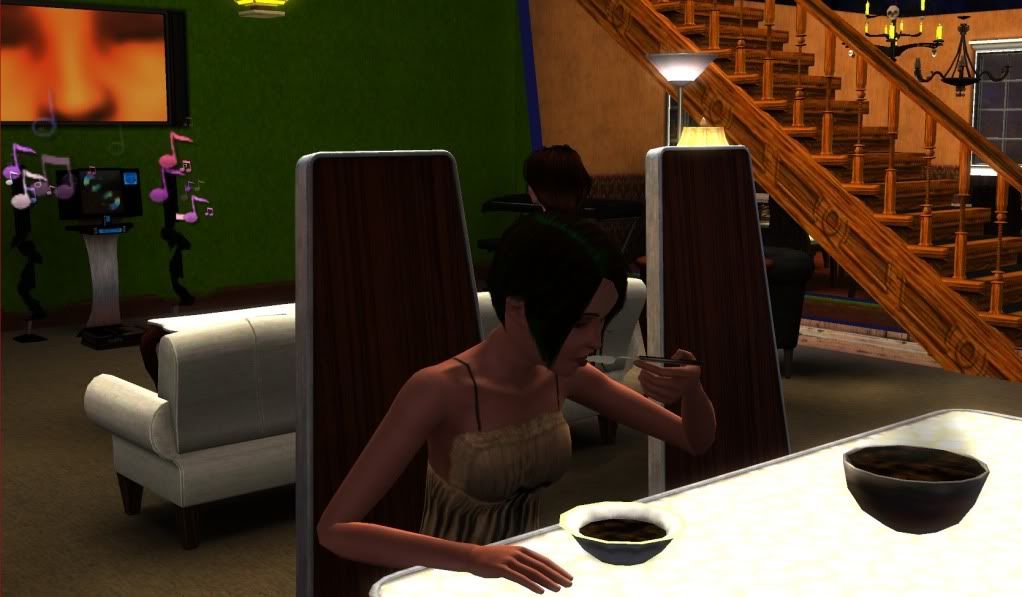 Erm... We'll get back to them in a few. In other news, Echo almost made some mac and cheese, but it was of horrifying quality. Good for her to attempt it.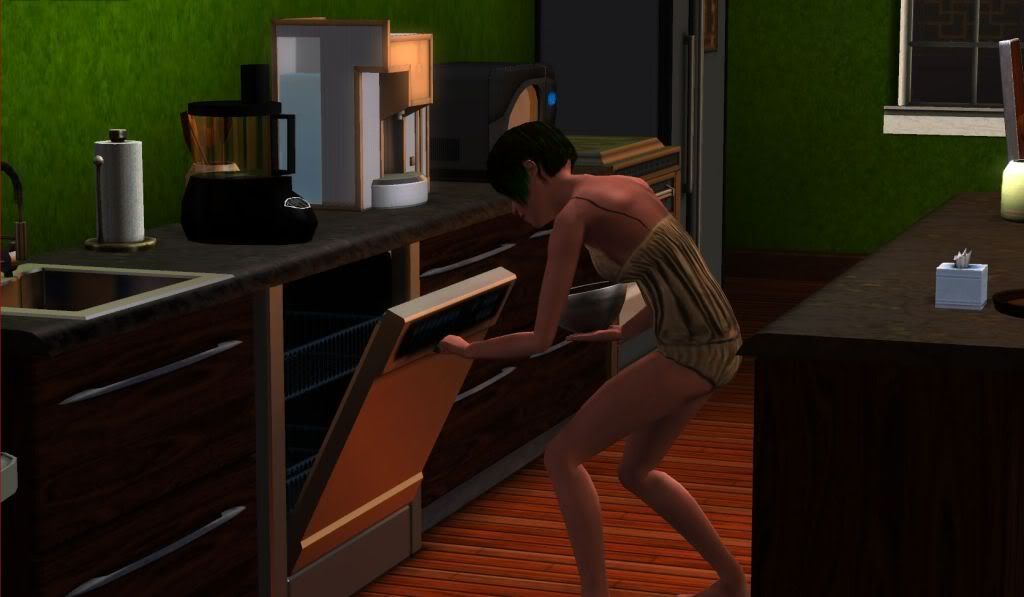 It's for the good of the many. Throw it away, Echy.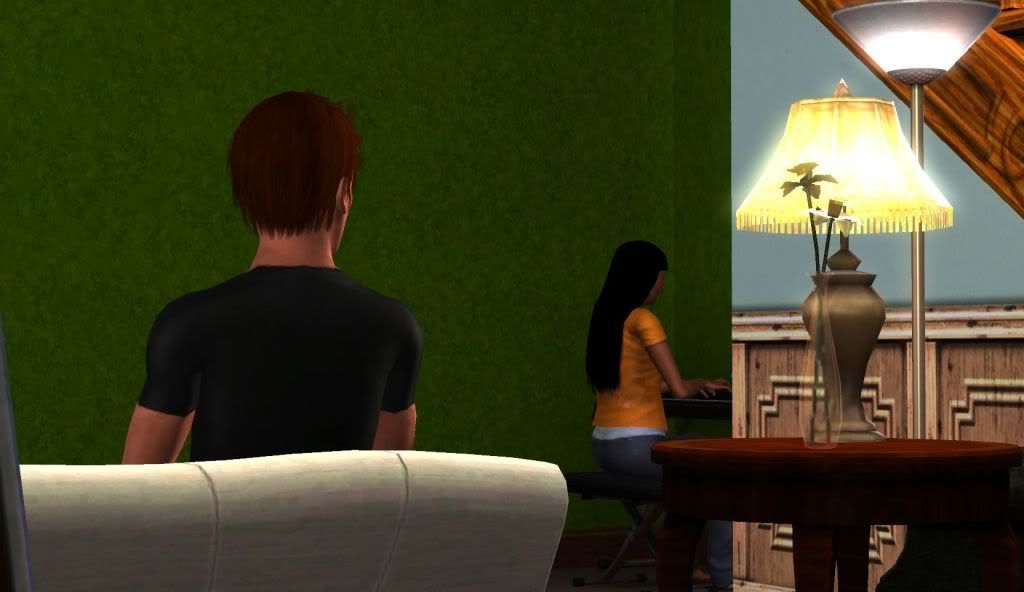 BF also took a minute to stalk the lovely (OLD!) Soo Jin. Before I could even exclaim jealously, though, Boyfriend had shown his loyalty.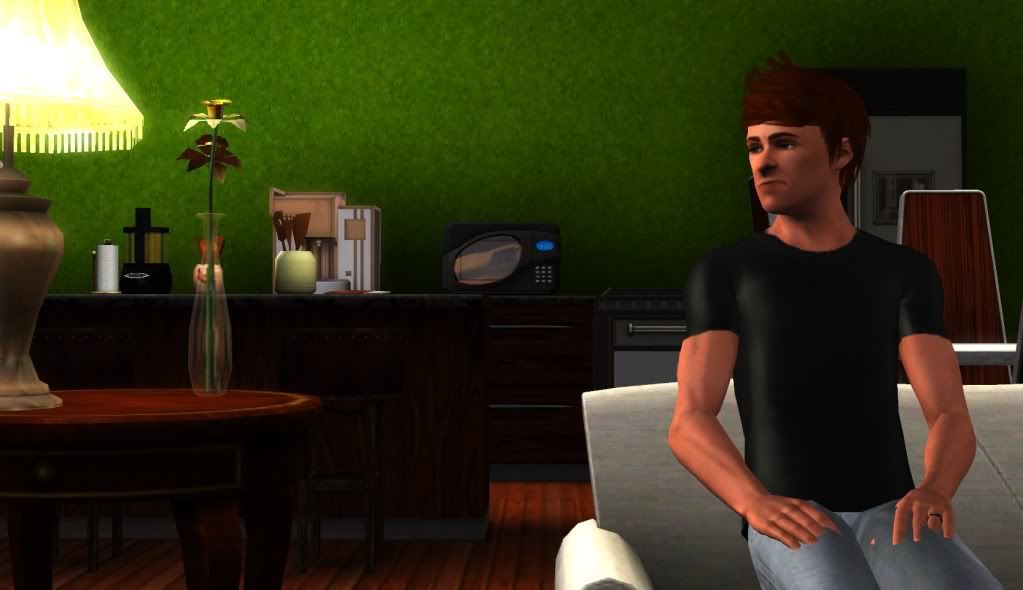 Good boy.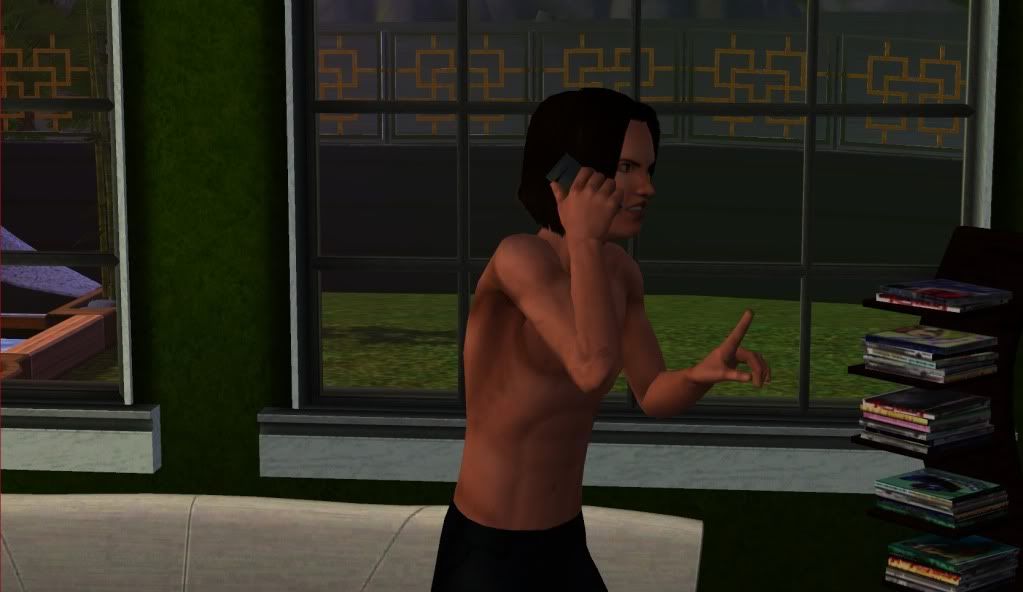 Loki was occasionally taken in moments of evilness (again, he has no bad traits, he lucked out like that).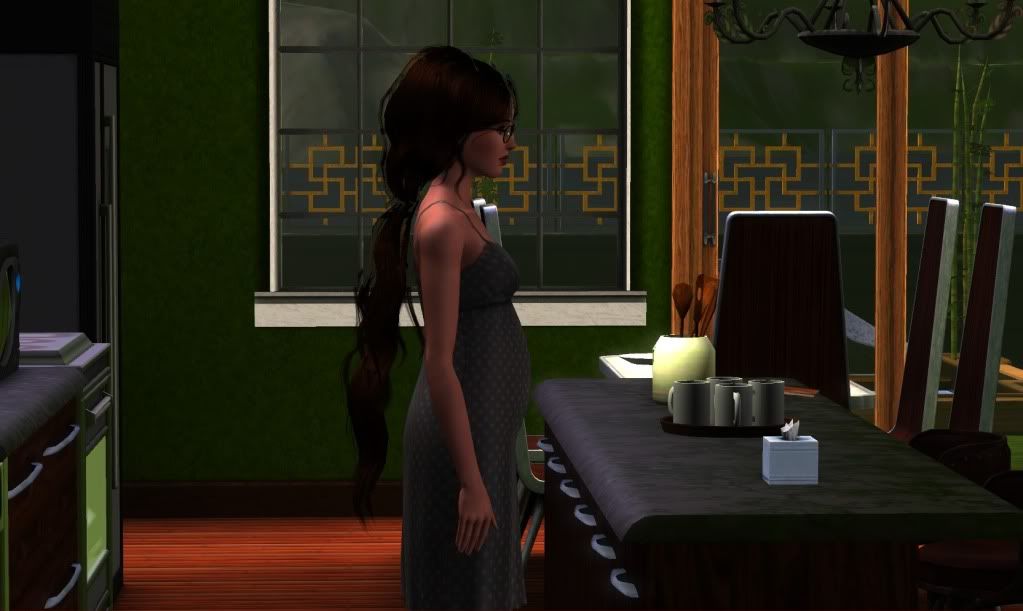 Oh, yeah, and this.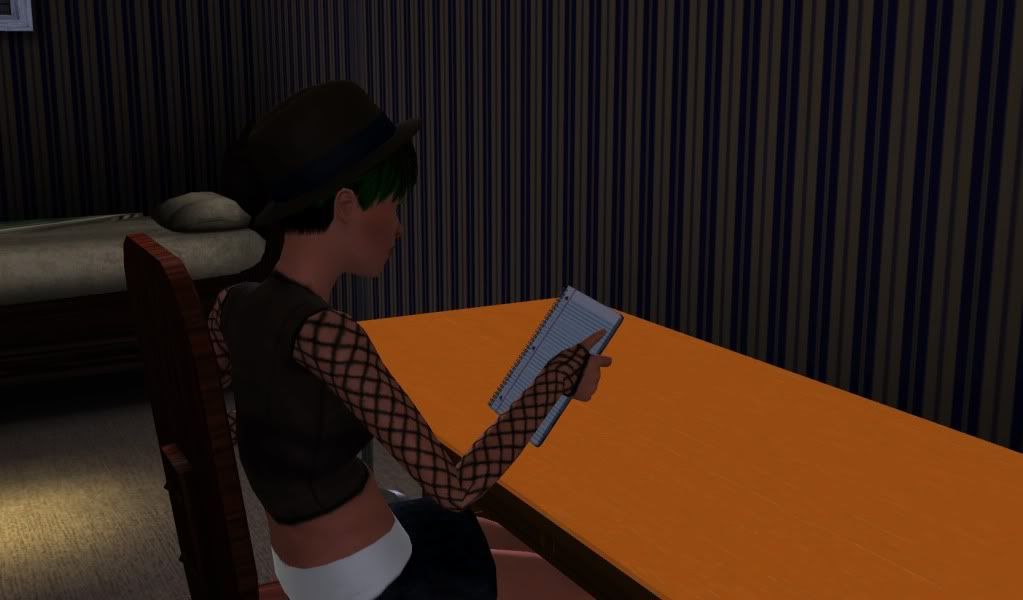 OMIGOD ECHO!!! Sorry, fangirling. New love lol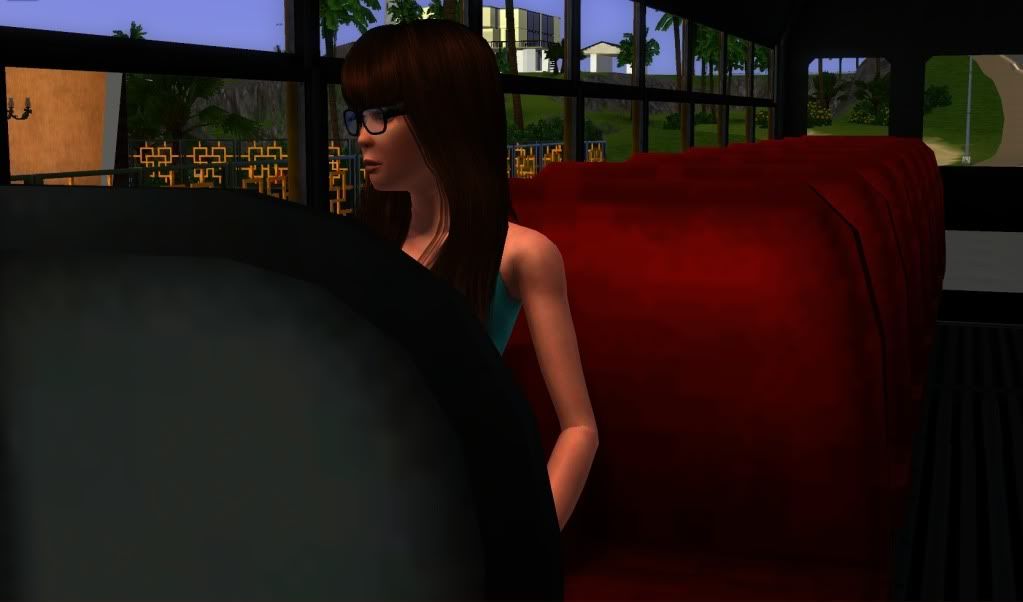 Echo did her homework while the lovely Melody waited semi-patiently on the bus. She's cute, uh?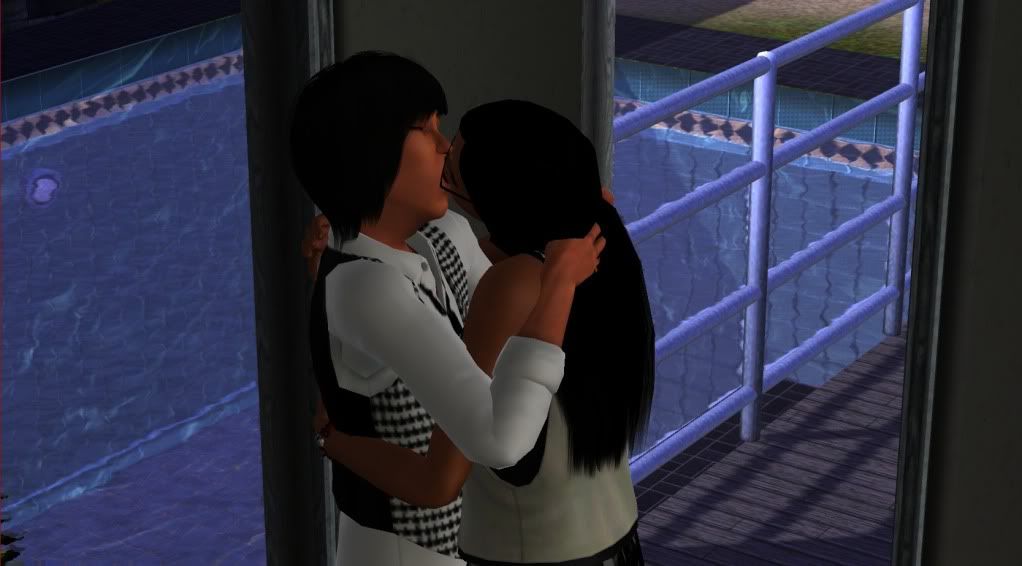 As this was Soo Jin's day off, dongsaeng also threw poor lonely unnie a bone lol
They've grown on me as a couple.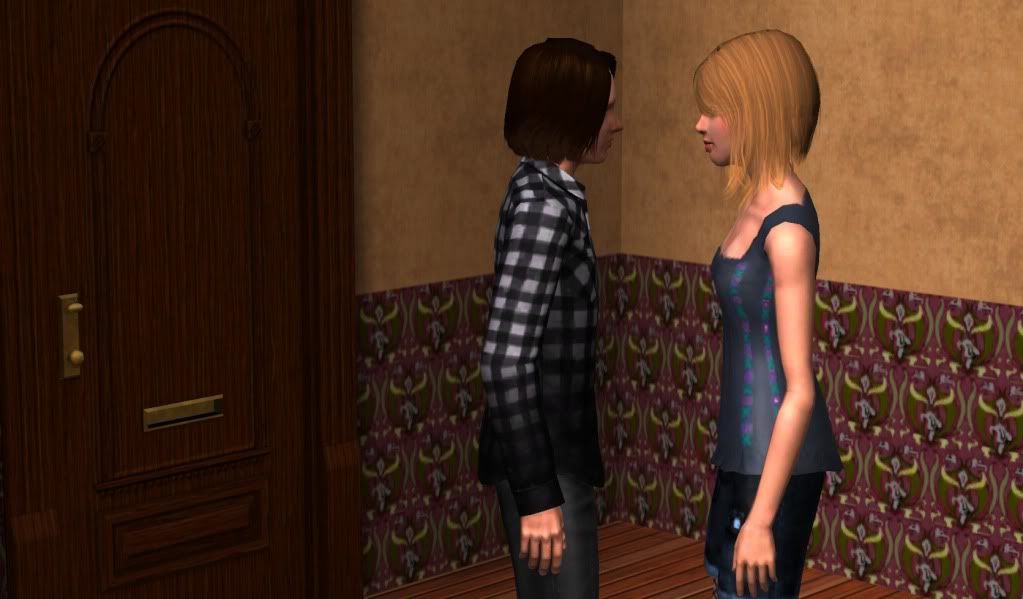 With Loki, though, interesting things were occuring... It was time to ask 'Oy! Dorkk! You wanna stay over?'.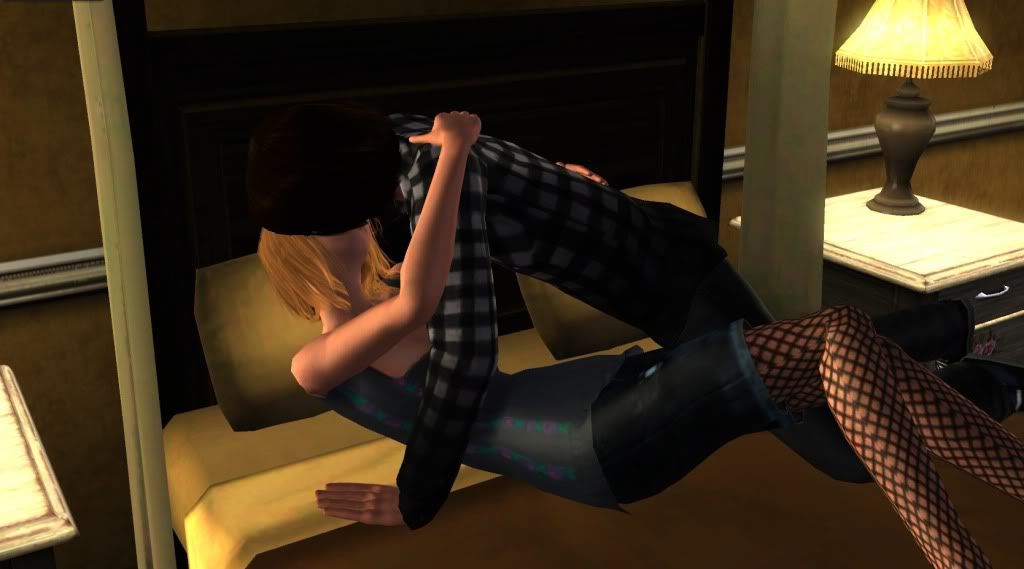 'Hell yeah!'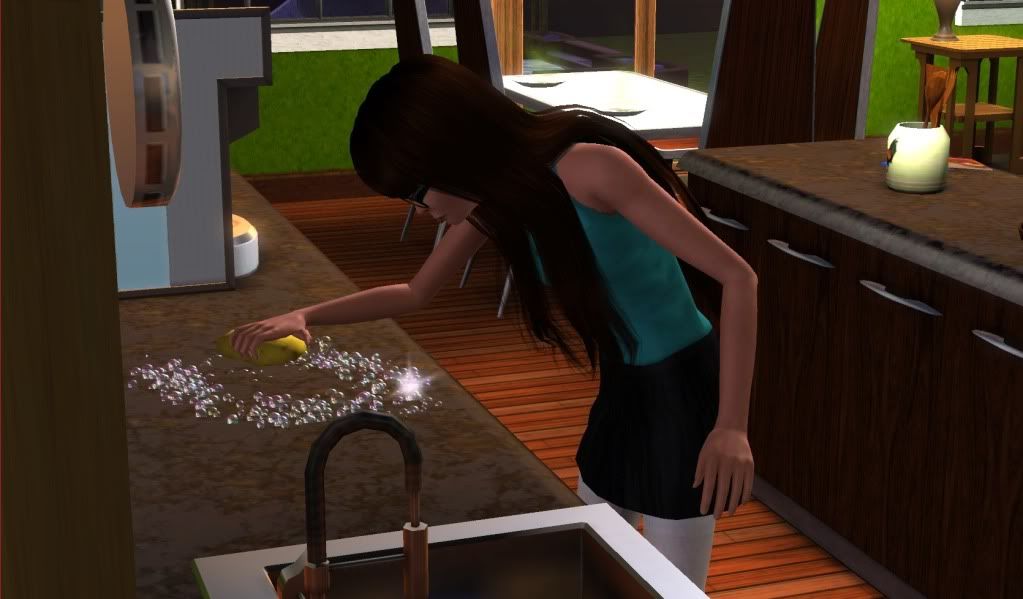 Unfortunately for Loki, though, Madi would not (would NOT) sleep with him. 
In other news, Melody is ridiculously cute. I honestly never thought I would find a use for that hair lol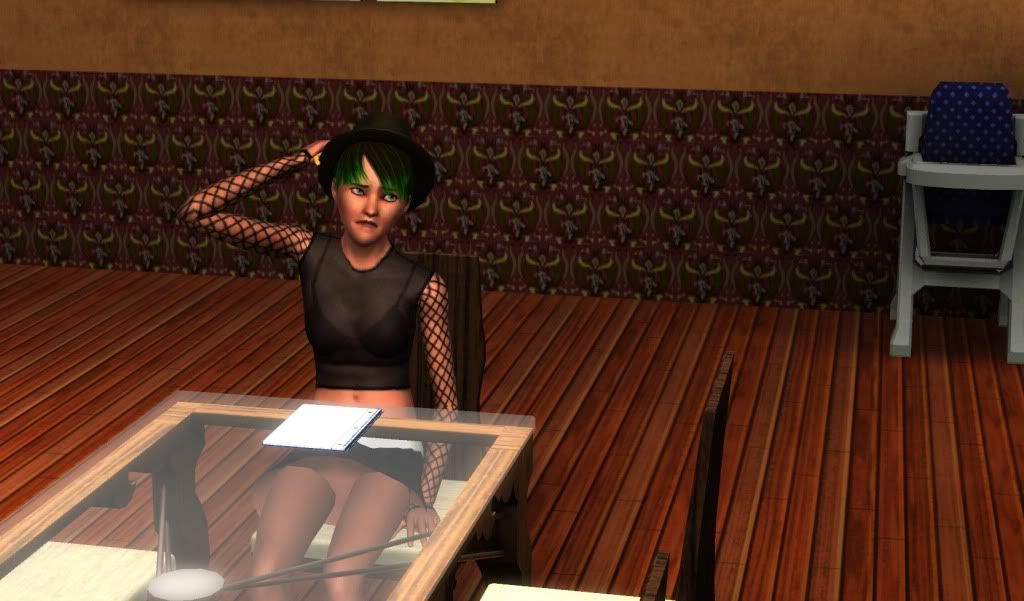 Echo was pretty cute, too
As I was running about, taking pictures of the little family, I felt I should share something with you all: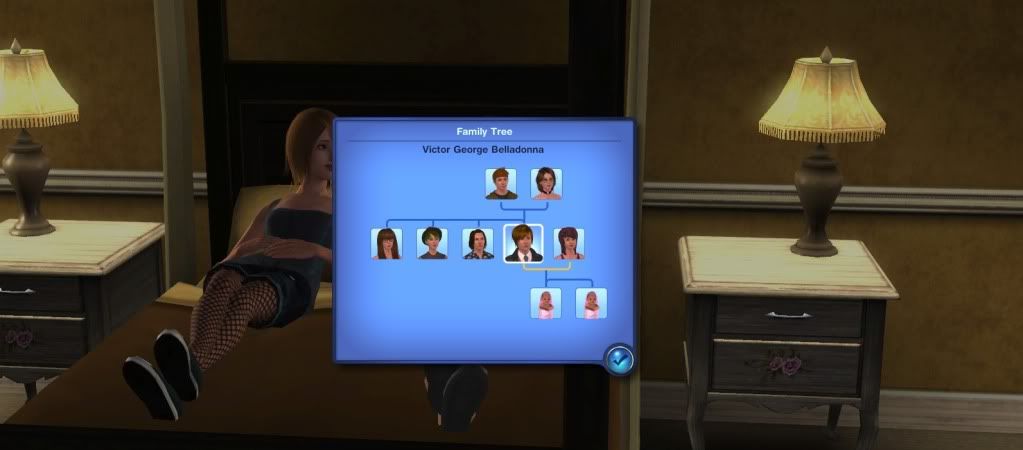 Victor, too, now has twins. Looks like we'll be keeping Trina. Charlotte and Jess Line XD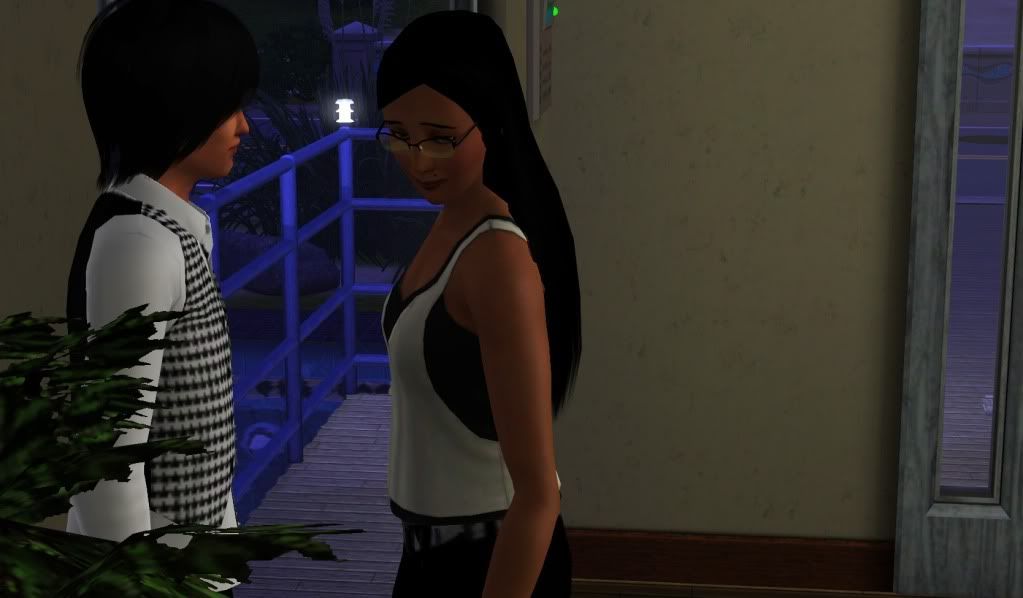 And on this happy note in a chapter filled with happy notes, I'll leave you now wondering about the new mysterious causes (;
Thanks for reading! See you next time!

Ban