Hello, and welcome to the sixth chapter of the Belladonna Family Legacy~!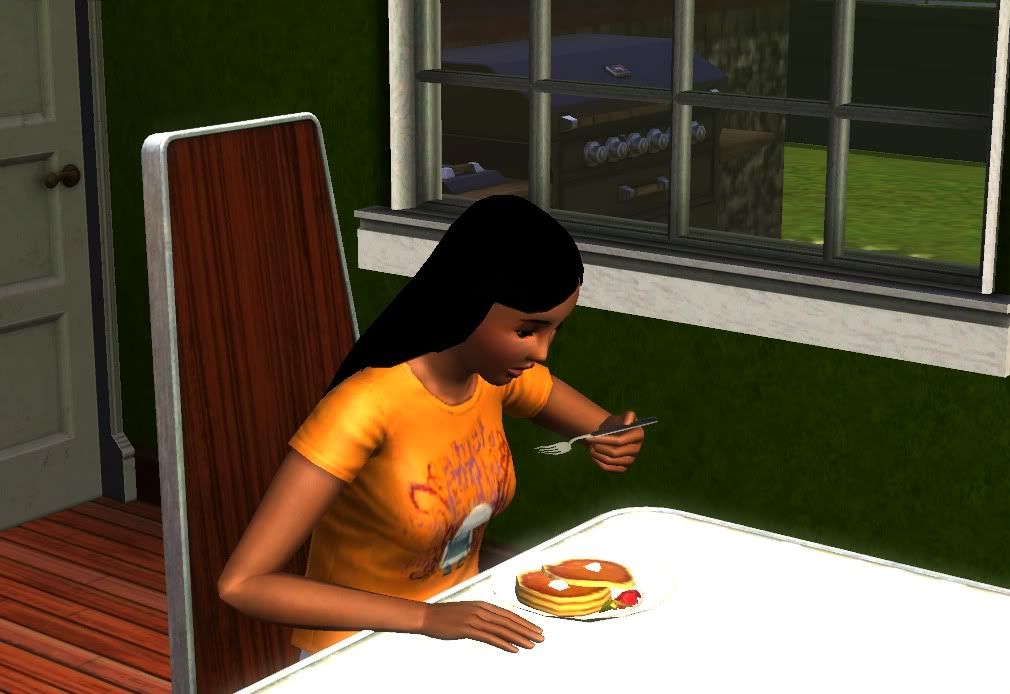 Let me just say straight up that we're going to do a bit of Soo Jin stalking this chapter, because she's a lovely Sim, and things go down with lovely folks.
So to begin, when I warned her of what was to come, she had to brace up! Go, pancakes, go!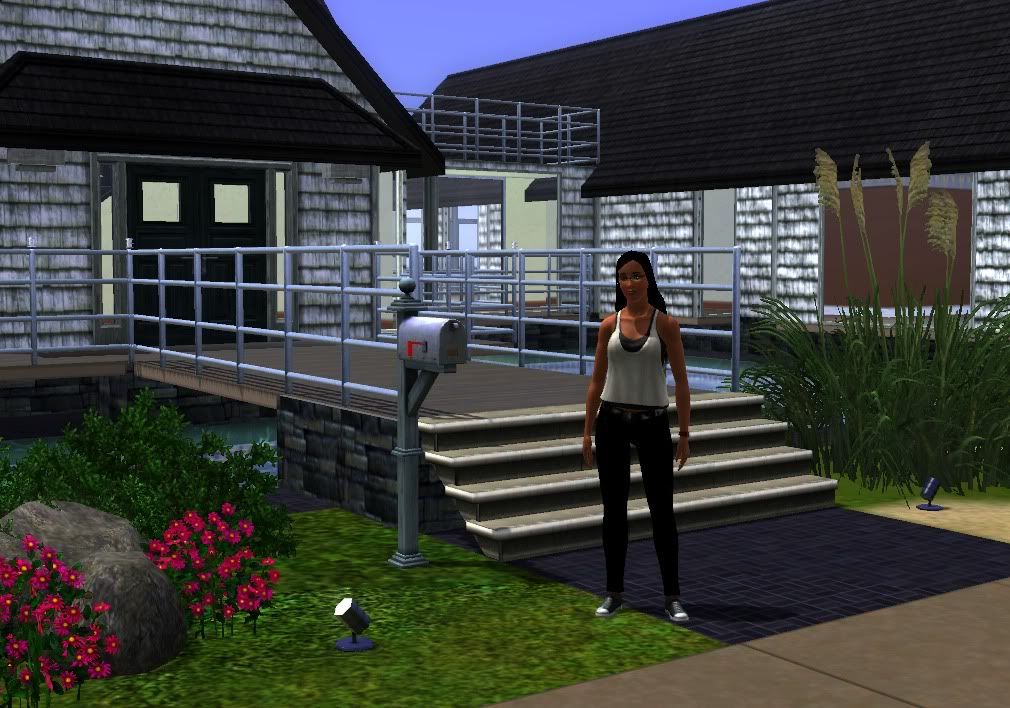 This was going to be a busy day.
As you can see, this is not our house (as Real Bandit has no patience for things like landscaping and beauty), but our next door neighbor's.
But don't worry: Loki was left in the very-capable hands of Candy Ashleydale (?), who turned out to be a non-shitty babysitter.
I'll admit it: I was dead stunned.
The reason for the babysitter was that Oppa Boyfriend was at work, while Umma Bandit was out gallavanting (or presenting a check, no big deal). Sweet Victor was at school, doing Hard Work and Meeting New Friends.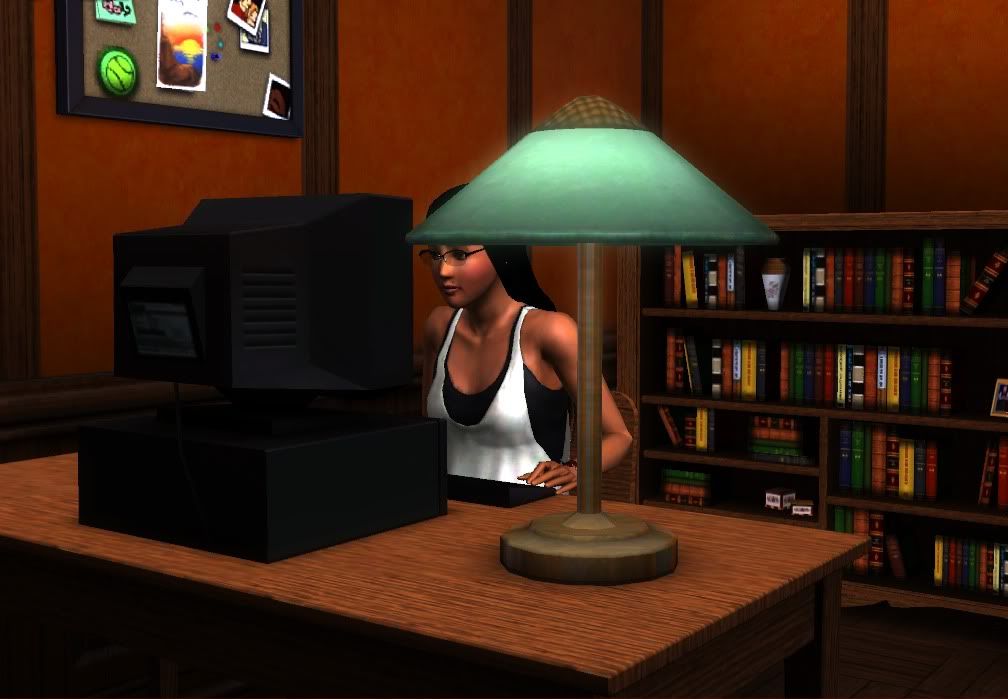 You see, the reason Soo Jin was loitering like a creeper outside of our next door neighbor's house is simple: She was hoping to meet her intended mate. However, he was simply not having it, and had gone to the library.
But, the reason we chose today to meet her future lover is because Soo Jin is lucky, and today was supposed to be a lucky day.
Because of this and my unfaltering persistence (which can be annoying at times, I can tell you!), Soo Jin and I headed out to the library, where her man was lurking.
Soo Jin, though, was having none of it. Yes, he was there. No, she did not acknowledge him.
... stupid Computer Whiz.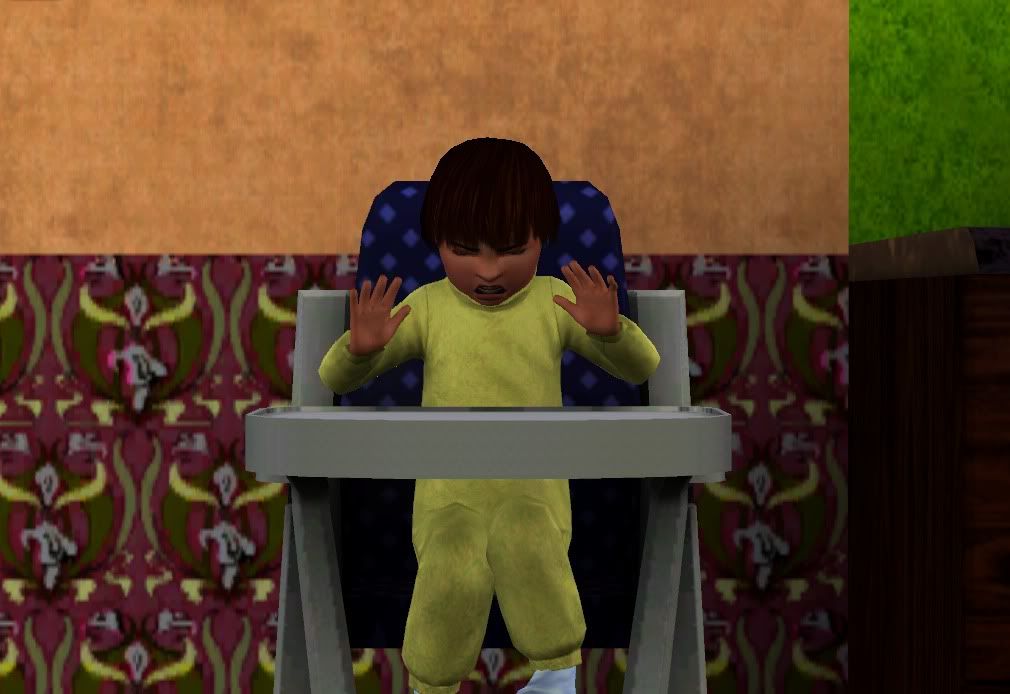 I went home to check on the baby (why is that all Sims babysitters are so inadequate?), and to greet the narrator, Loki, well, Loki'ed out on us.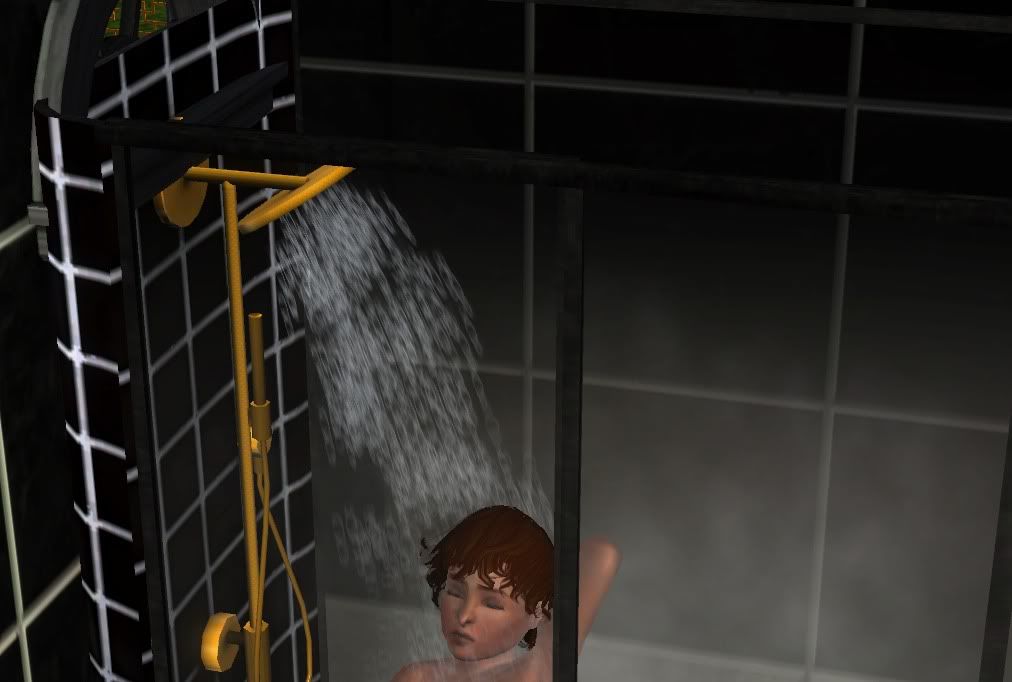 Victor had also arrived home from school. 
His first day was okay -- he wasn't in the best mood coming home, so I shot him off to take a nice shower.
At this point, the meet-amongst-the-fast-learning-atmosphere plan had failed, so I sent Soo Jin home to improve her cooking still further, where she met Boyfriend sucking on a coffee (espresso, double shot).
You see, this had been BF's first day as a Paramedic, and he was rather stressed out.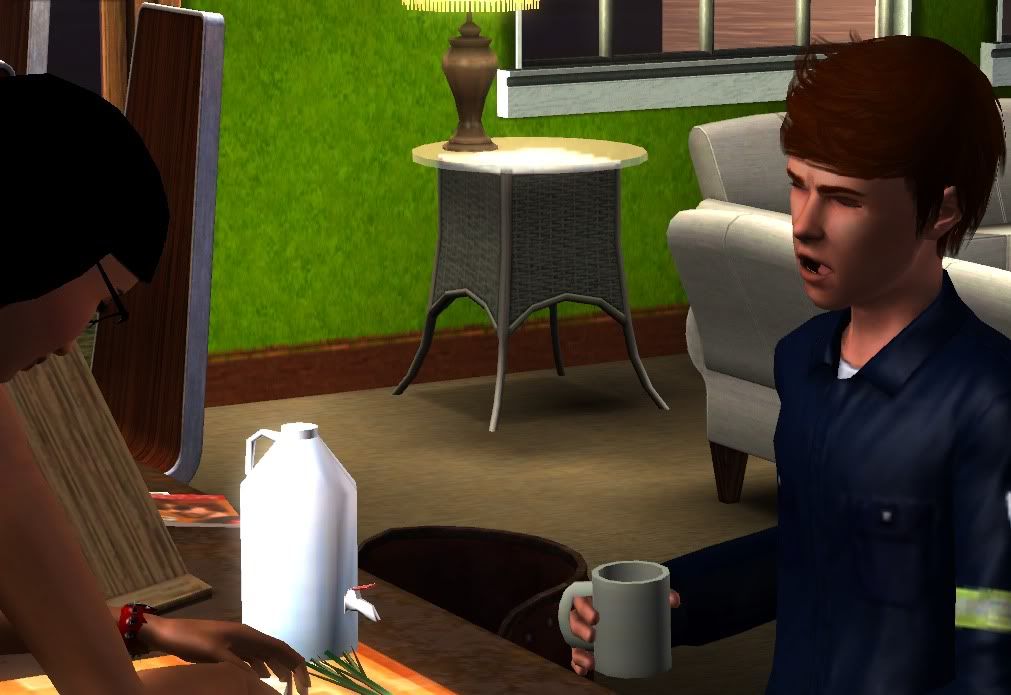 Then this face. It had better be because that coffee is hot!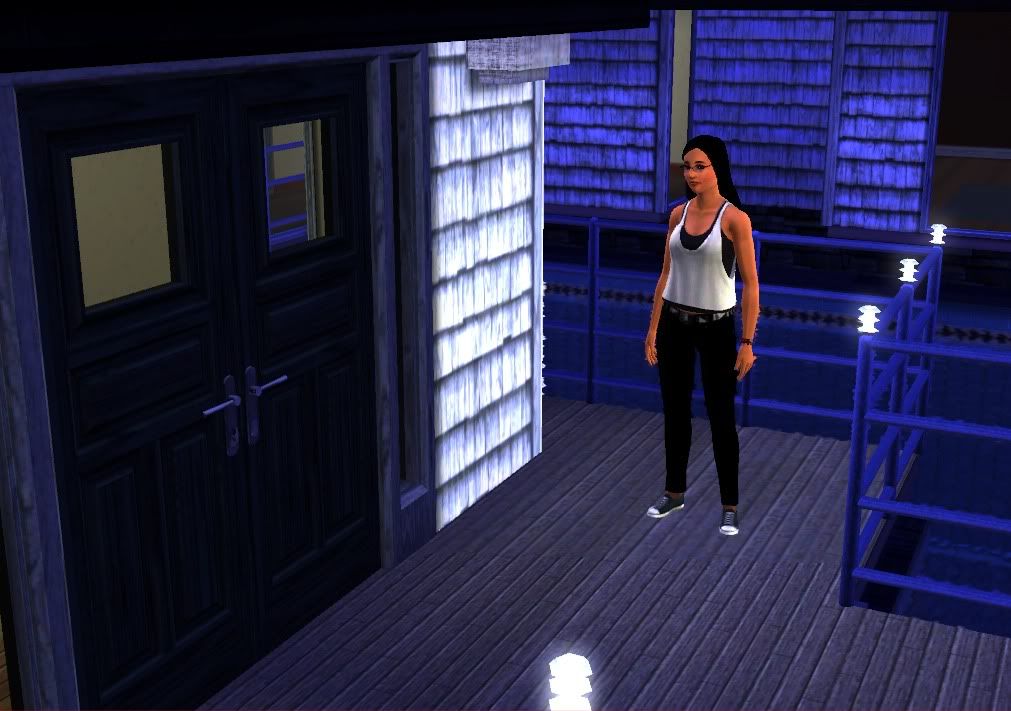 And after a full day of wasting time (some luck!), the new neighbors were finally home, and it was go time.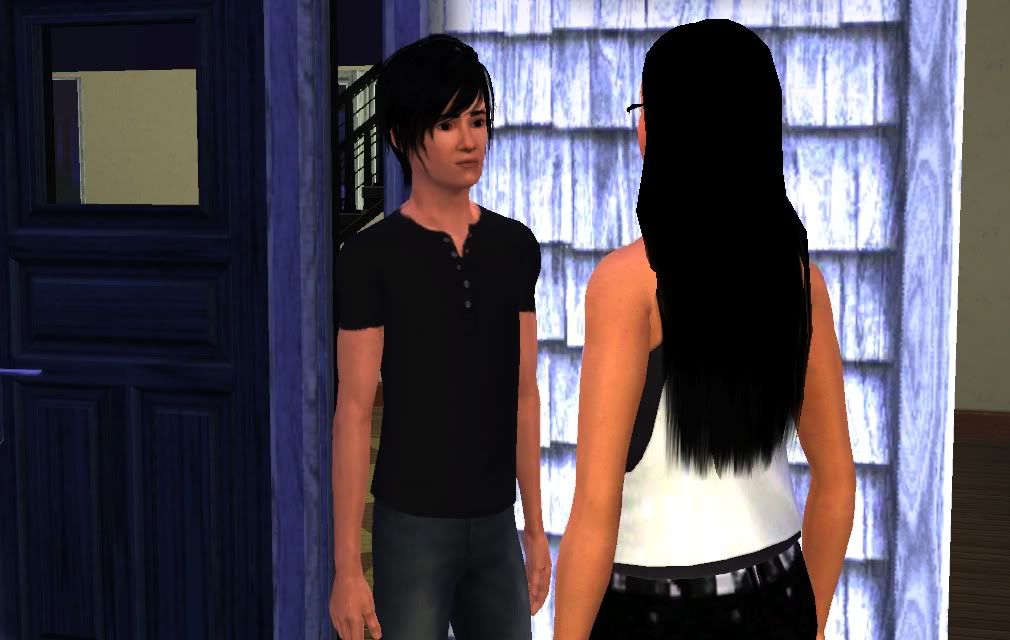 Please meet Park Leeteuk!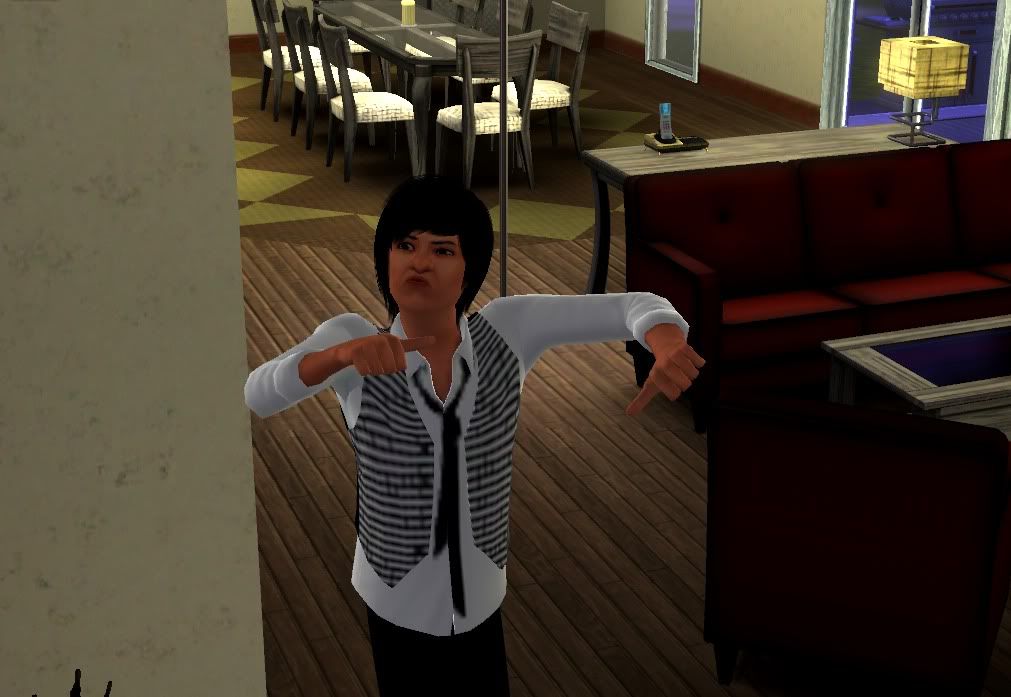 And Kim Heechul.
Now, you may be wondering on the reason for two guys. Thing is, when I asked Soo Jin who she would like to end up with, she had a list of five people. These boys, which I had already made and lived in my Sims 3 studio for a time, were her two options. 
To be fair, I provided both boys for our girl Soo Jin Sim to decide what she wants.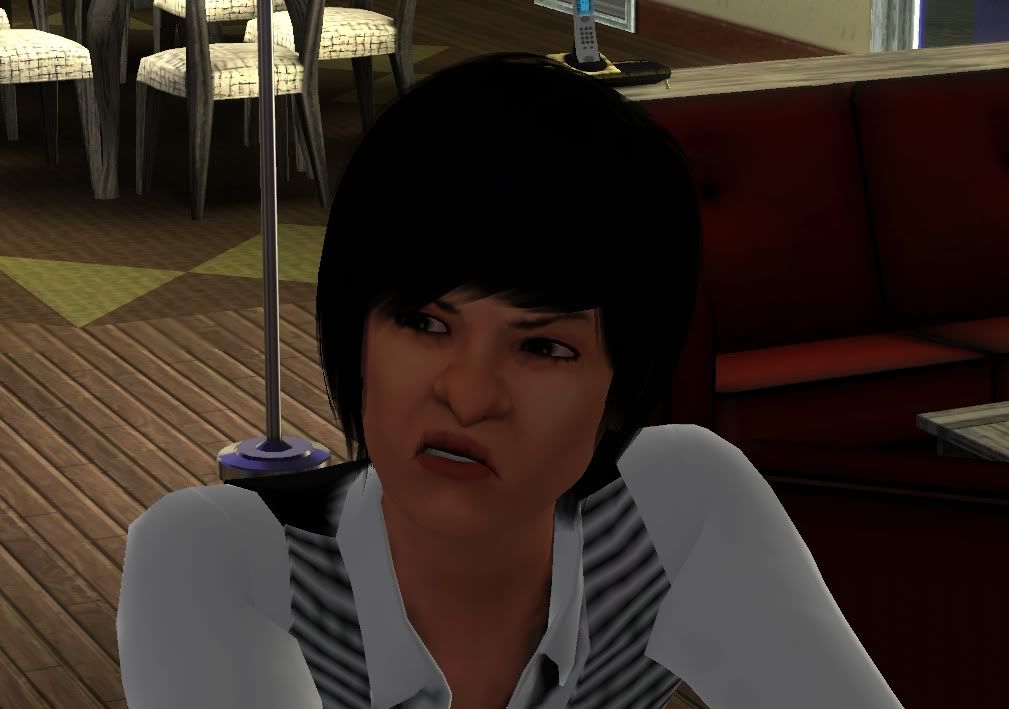 Real-life Soo Jin's vote is with this fine specimen, Heechul.
De-friggen'-lightful!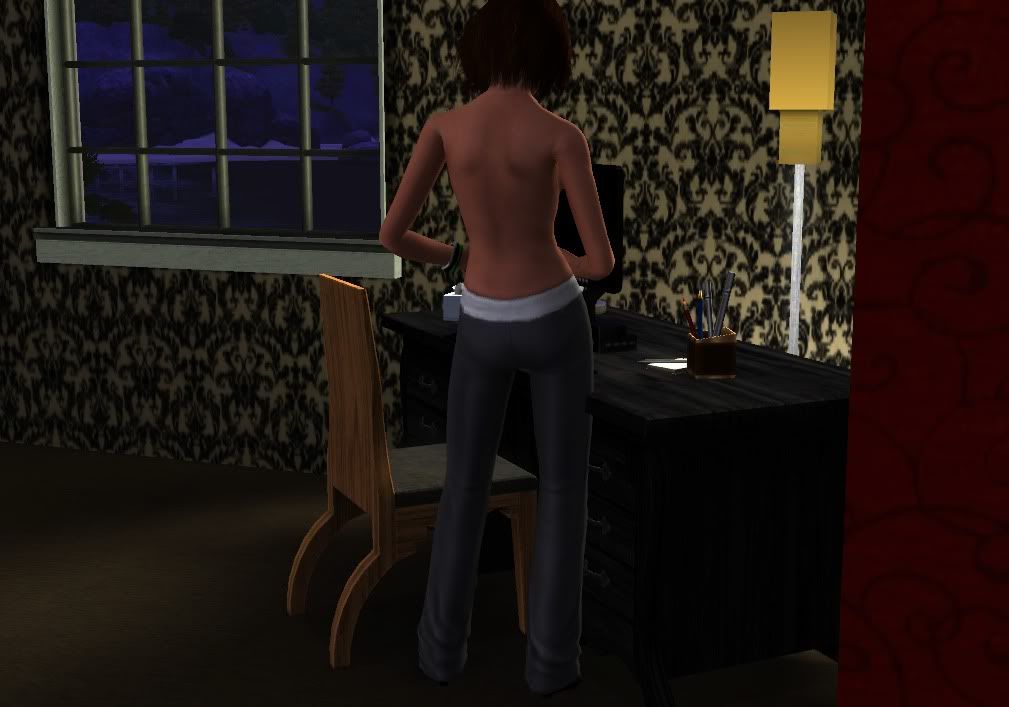 Oh! Yeah! And Bandit is pregnant again.
Yanno, it's lovely to have CC again, but I suppose I must have missed this top.... Ah well. The pros and the cons~!
Back with SJ, unnie was starting to creep (as she does). Well, this is Leeteuk...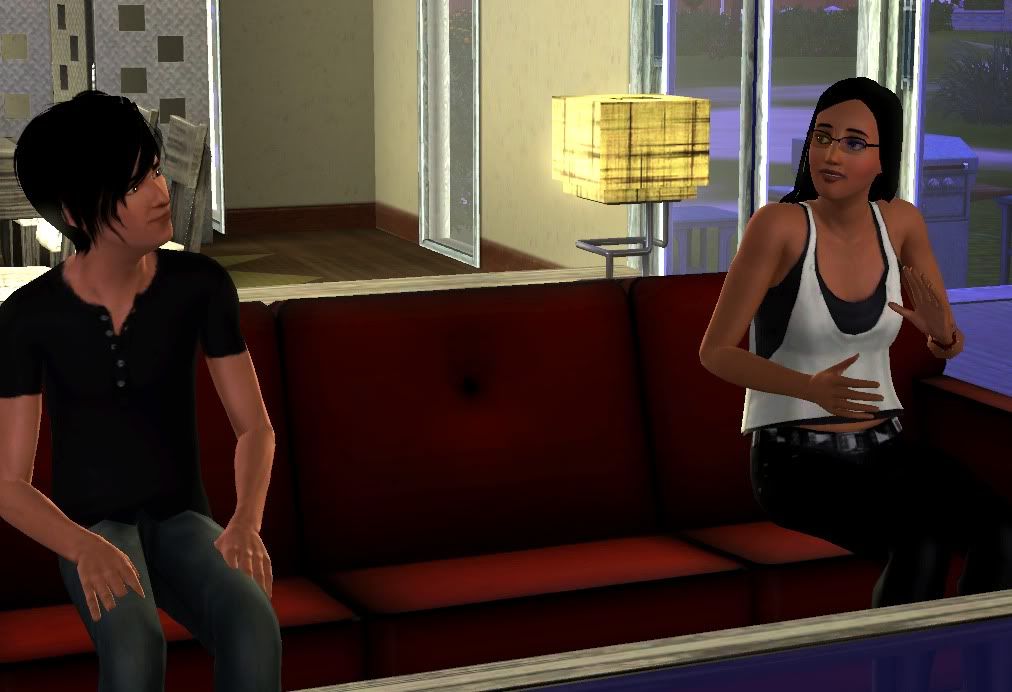 It took a while, but eventually things started to look up. Leeteuk paid attention to her for a few minutes, and Soo Jin was, of course, delighted.
Heechul, being the selfish, hot-headed one he is, hadn't acknowledged her once yet. We'll have to just see how it goes!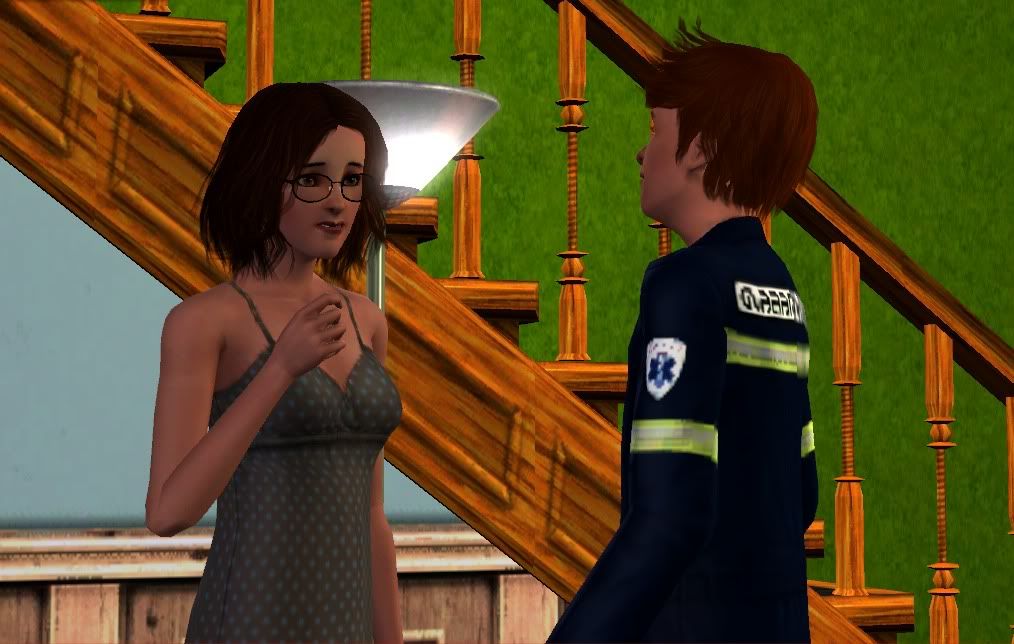 Back with Bandit, it was time once again to inform Boyfriend of the consequences to his actions. Although Bandit looked nervous, there was never anything to fear with lovely Boyfriend.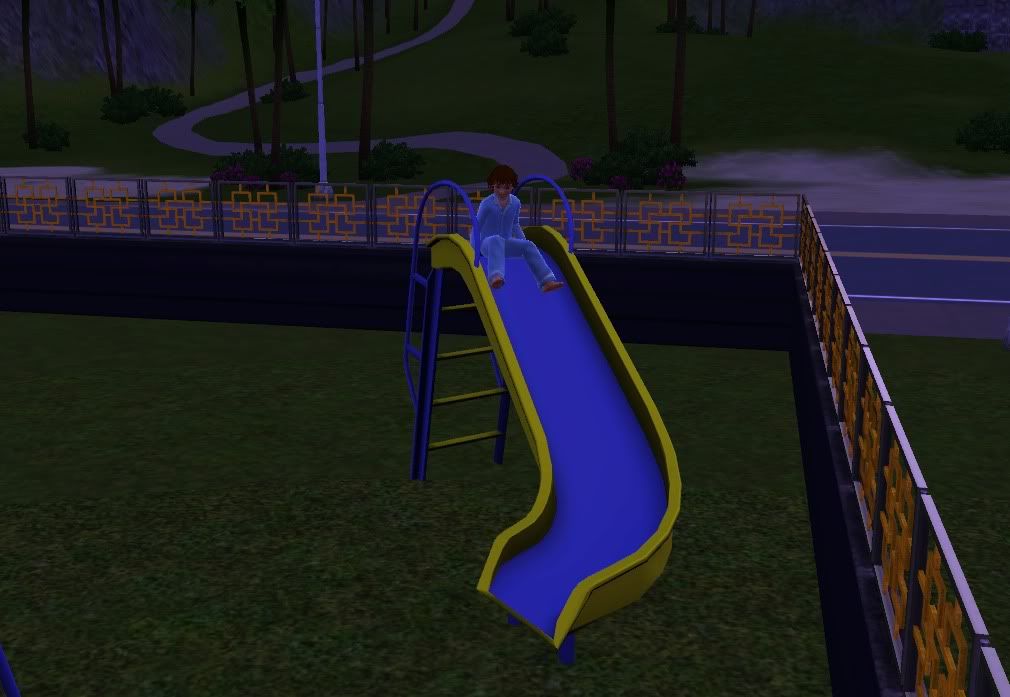 This is a picture of two a.m. at the Belladonna's house.
The narrator shrugs and smiles, "His homework is done!"
... I know, I know, I'm a horrible parent lol
And with Loki, he kind of learned how to talk.
As you can see, he was not over-the-moon with the idea. He preferred sign language, I think.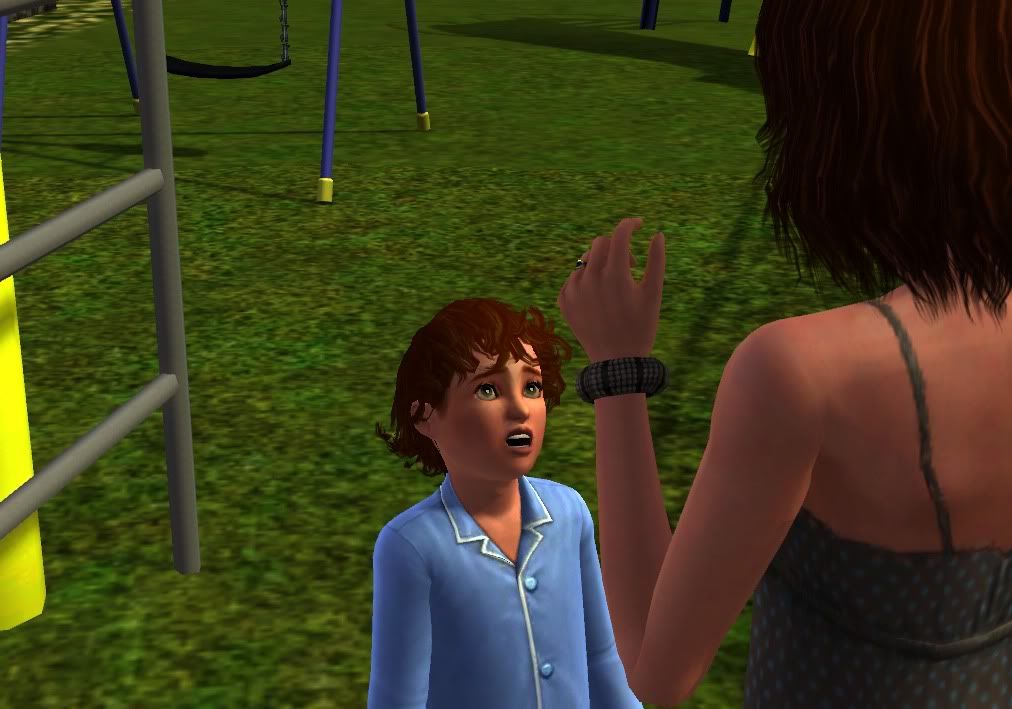 But Bandit hadn't forgotten her oldest son, despite all of the other exciting things occurring in the household. She spent a lot of time talking with him, hugging him, and playing tag.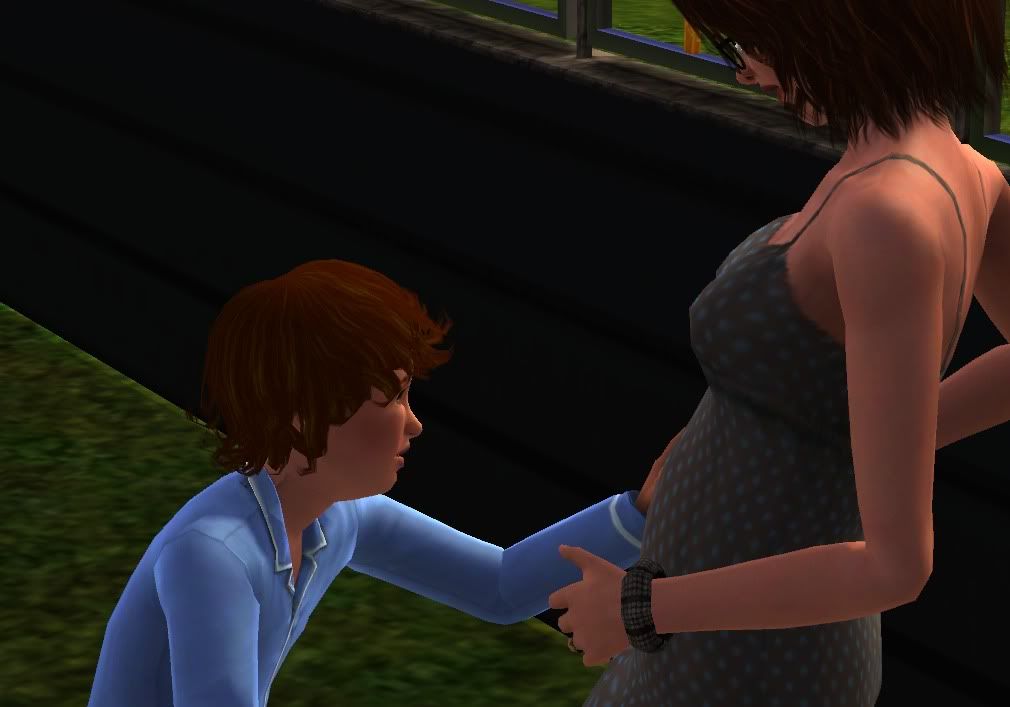 He was even excited to hear about the new baby.
This surprised me, because I had gotten the impression that darling Victor was feeling a bit left out lately.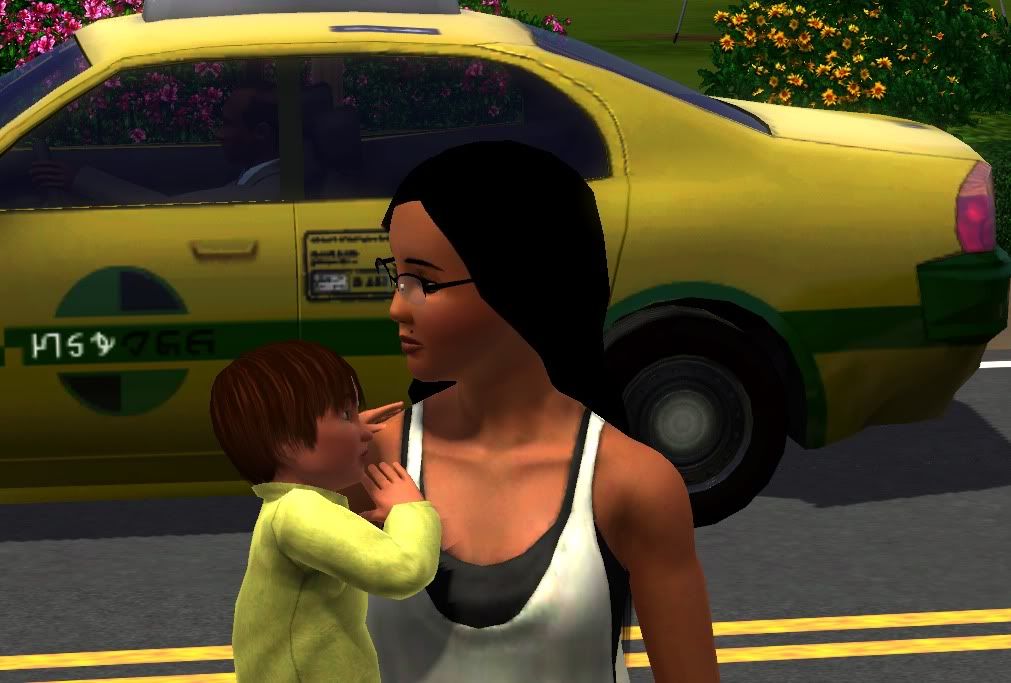 Soo Jin, who was impatiently following the three day (or a few hours in the Sims) rule, had hit the town with Loki to sue for slander.
Apparently Soo Jin enjoys rummaging through garbage cans when I'm not looking?
Why she took Loki was beyond me: Yes, she still dislikes children. Yes, she takes him as many places as she can. Yes, she still gets a negative moodlet every time.
/sigh/ You know, sometimes I wonder...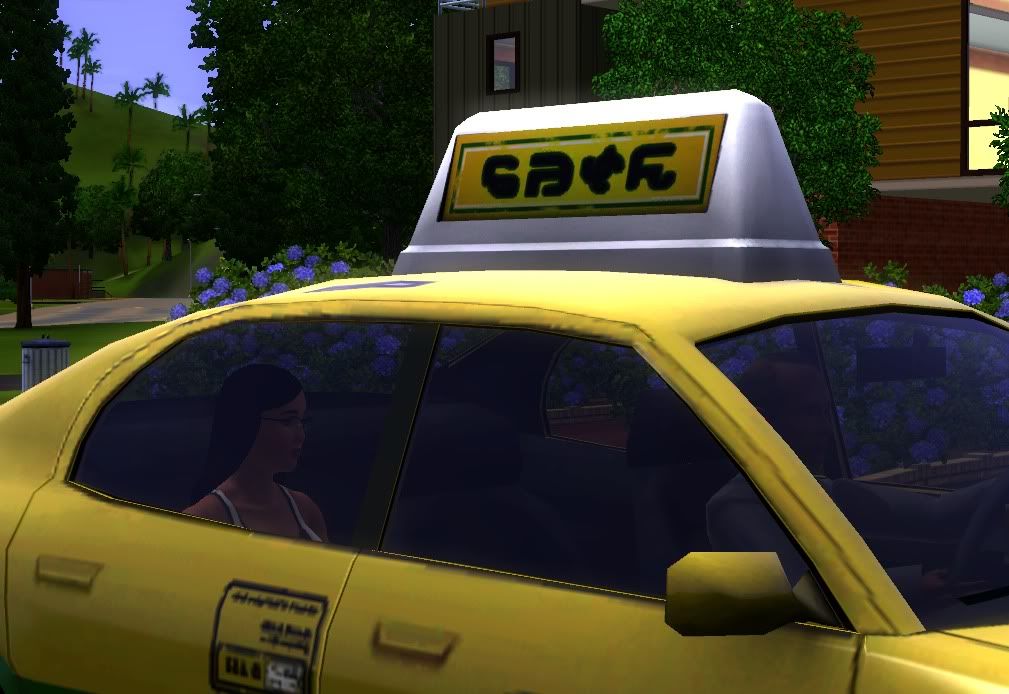 In the end, Soo Jin won her case! Hooray! And in celebration, off she went to drop Loki off, then head out on a date with Leeteuk.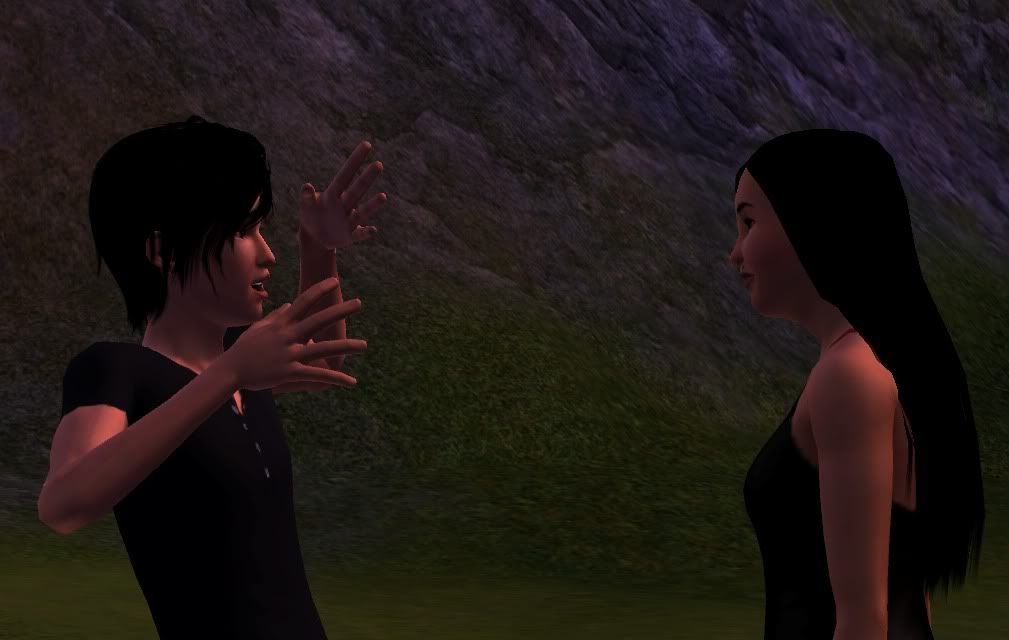 For a lot of the date, it was intensely awkward between them. Thankfully, though, Leeteuk had warmed up to her near the end. They actually had quite a lot to talk about, and seemed to genuinely enjoy each other's company.
'Twas cute (: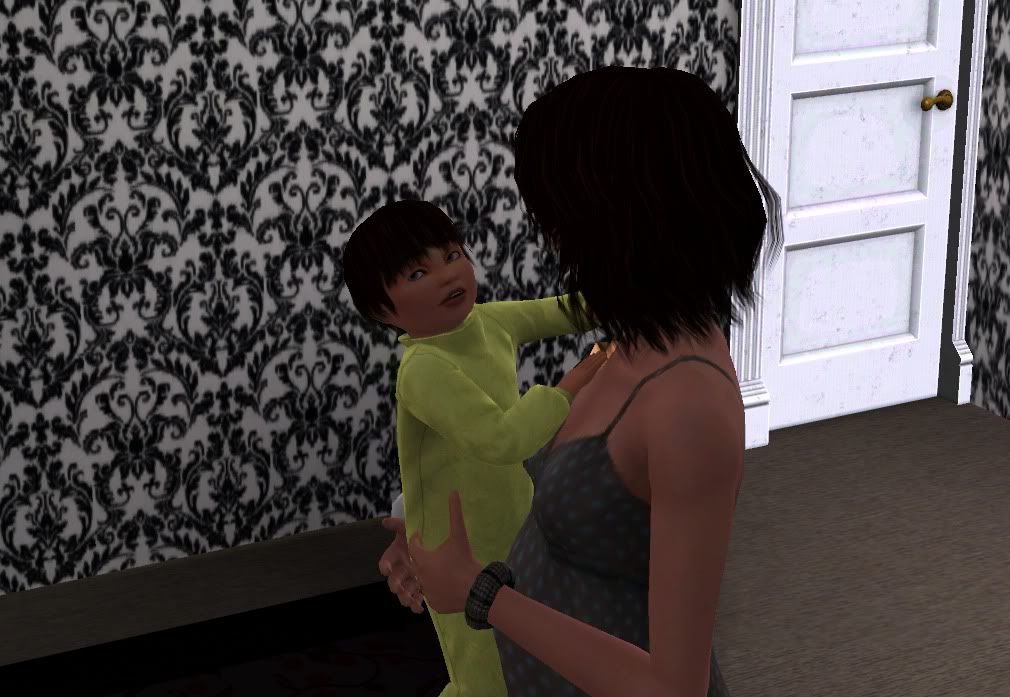 Oh dear.... Pictures like these make me nervous about the new baby....
Now, as a prelude to the next few pictures, I would like to explain something: I have never had a doctor Sim. Boyfriend is my first one. So everything I've been playing with him is completely  new to me, and sometimes I'm not sure what to do.
So let's take a peek at Boyfriend's very first vaccination clinic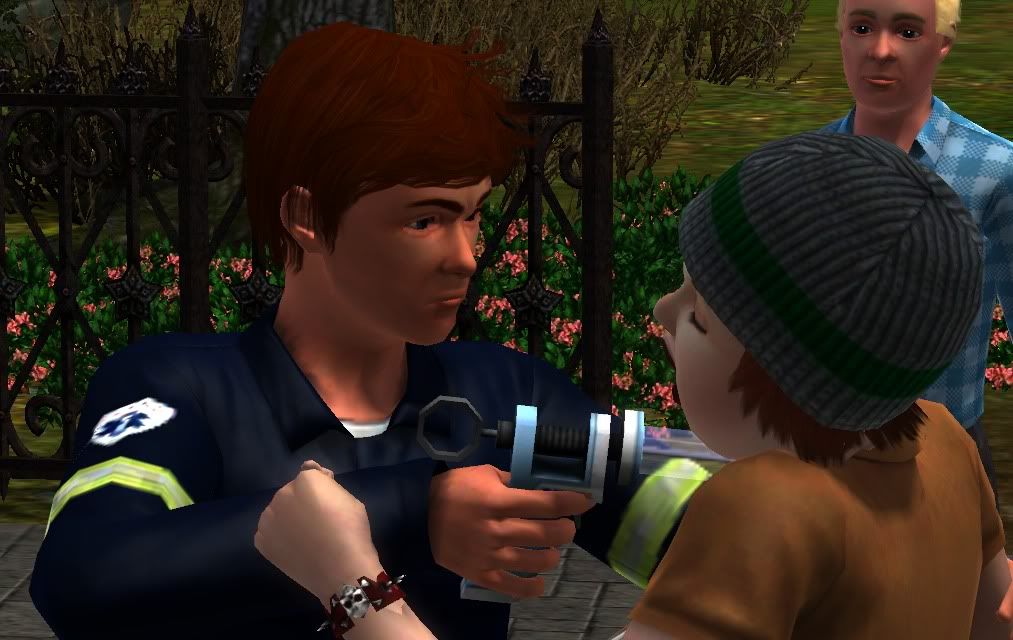 Oh, yeah, Boyfriend, you vaccinate that vampire, you do it!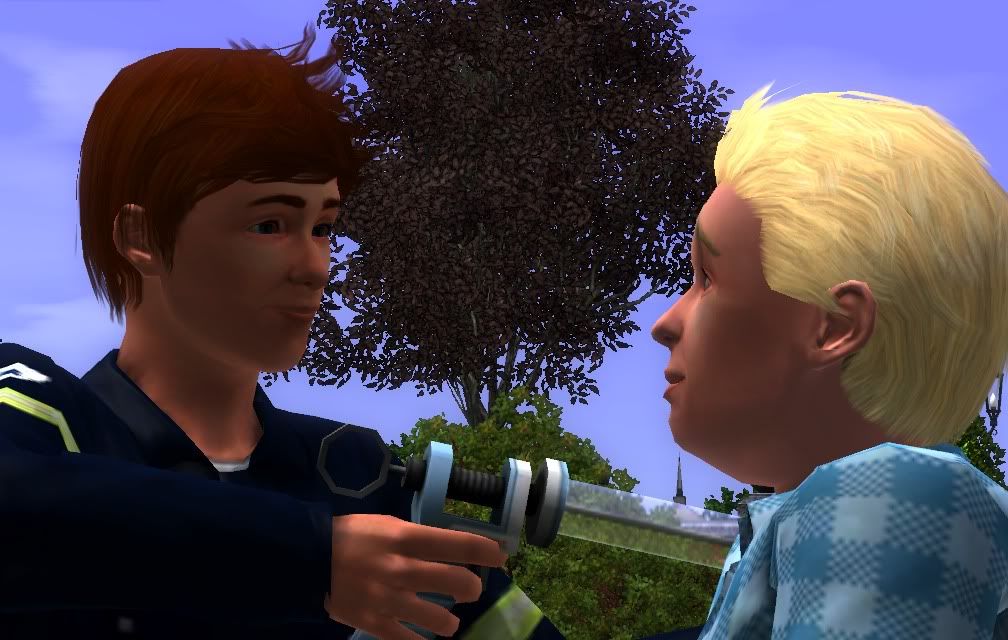 That is one helluva needle~!
For the record, this picture is titled "Trust me -- I'm a doctor" lol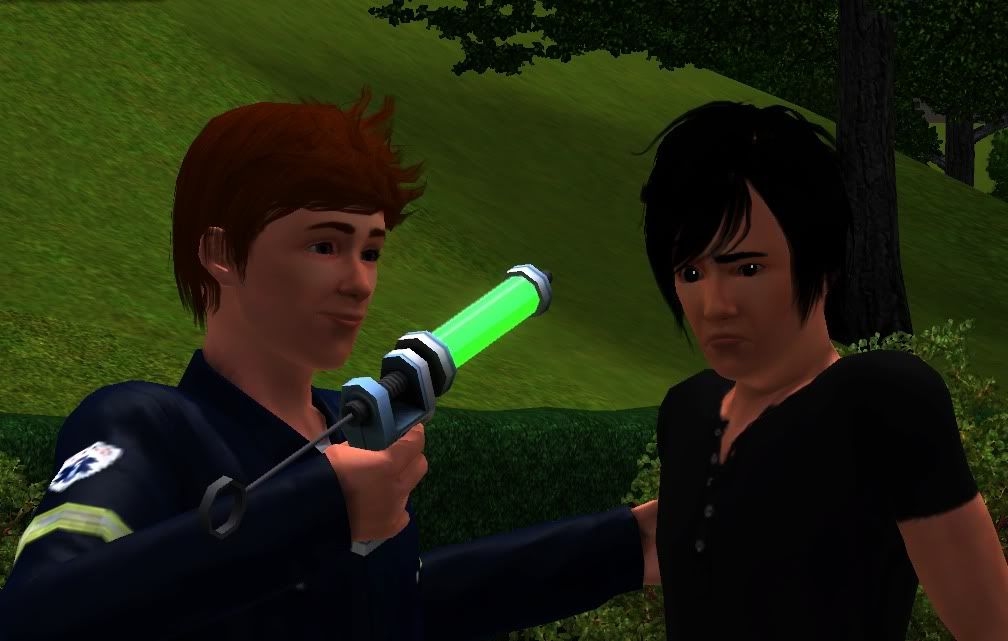 Even Leeteuk turned up!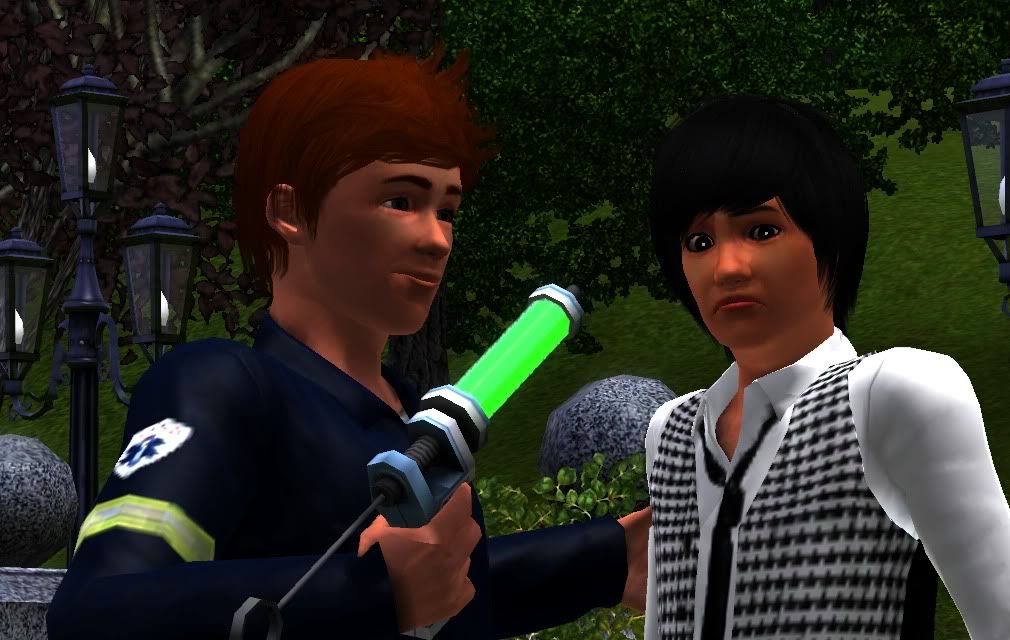 As did Heechul (who seemed concerned by the entire operation).
Boyfriend has the strangest smiles throughout these pictures...
Whilst I was out vaccinating, Soo Jin and Bandit had their first real (and totally spontaneous!) conversation in ages. Things had gotten truly crazy lately, and I think the girls liked just talking for a while.
Ahhh the Sims! Let's see how this turns out shall we?
*before we go any further, please take a guess on what you think we'll get as far as the new baby: keep in mind we've had two boys so far, one with green eyes and the other with blue (:
Please meet Echo Vivienne Belladonna.
Echo has her father's facial structure, hair and eyes, and her mother's lips.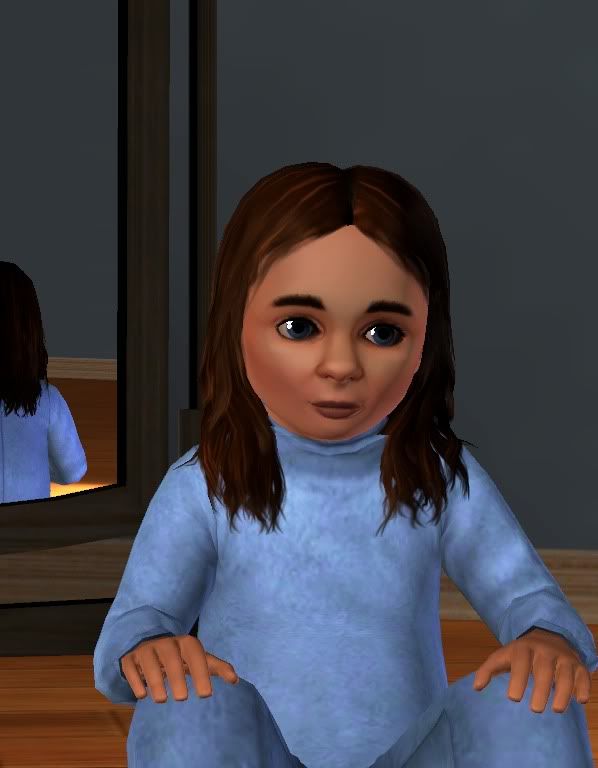 And (yes, and!) Melody Rose Belladonna.
Melody has her mother's facial structure and hair, and her father's eye colour and lips.
Thank you so much for sticking with us through this lovely chapter, take care and stay safe <3
Love,
B
(What? You didn't think I'd kick Soo Jin out so soon, did you? Nah.. Real Soo Jin needs to squirm a bit before THAT! xx)
(Oh, and here are Leeteuk and Heechul:
No, they're not gay, but I'd be down with that (; 
love, b)