Hello, folks, and welcome back to everyone favourite legacy that begins with "Bella" and ends in "donna"! As you may remember, we left with Bandit knocked up (again, but is that really news?), Boyfriend bothering Soo Jin and Victor being incredibly cute.
None of that is surprising, right? 'Kay, good!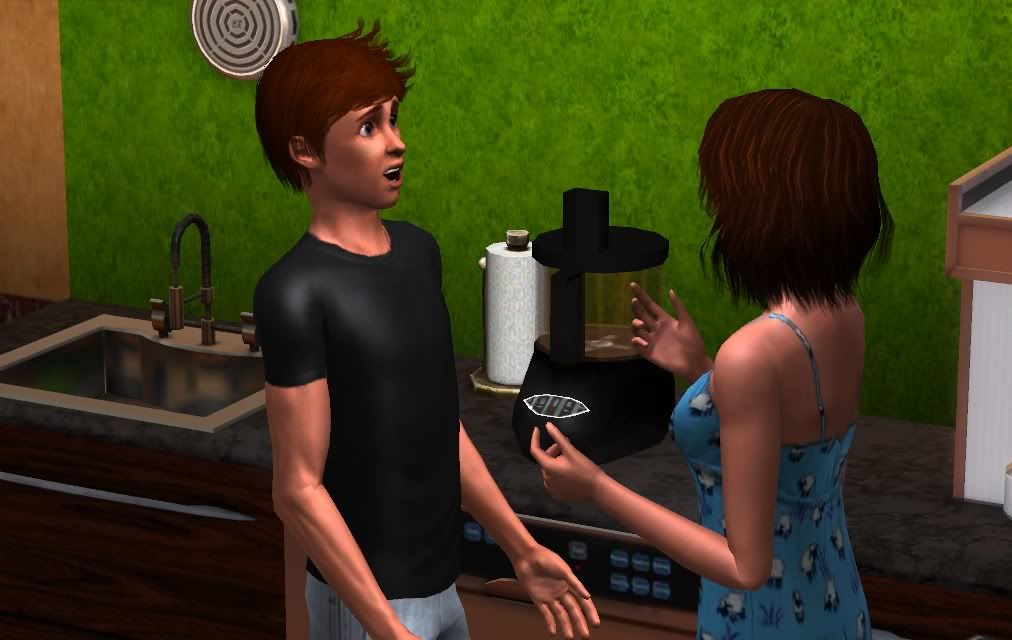 The first thing Ban ran off to do was tell her hubby about the cause of mystery. I'm unsure on why he insists upon looking shocked each time: By now he should know.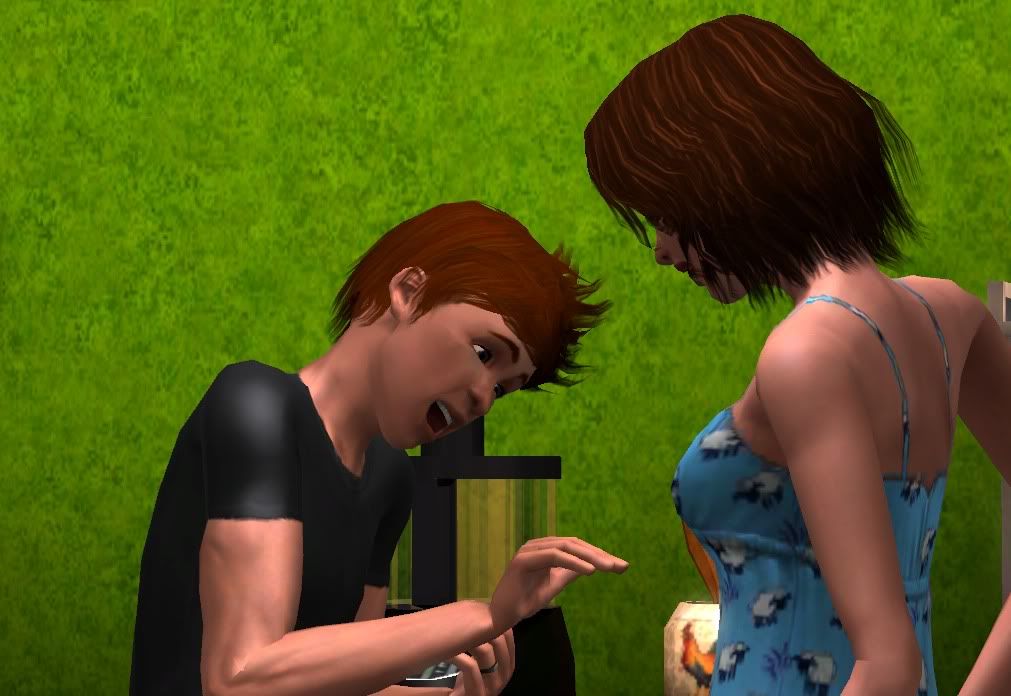 But despite his 
 face (again), he was as delighted as ever.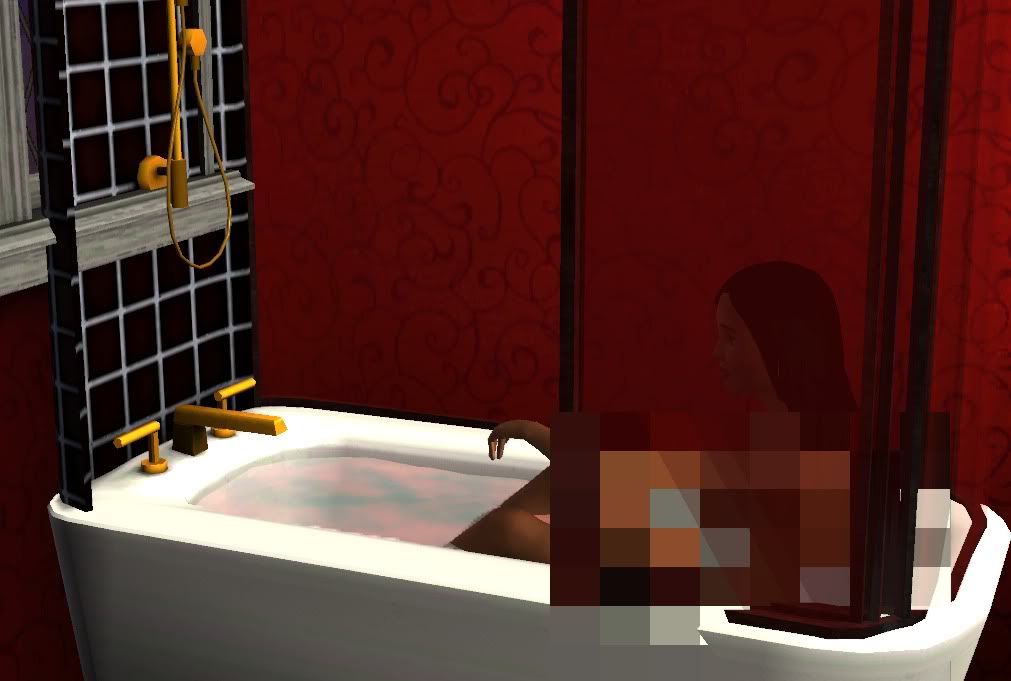 While this was going on downstairs, Soo Jin was discovering that static needs is actually a positive thing in some ways -- mmm.... tubbing...
See, darling? There is nothing intristically wrong with eating/pooping/bathing/whatnot!
Soo Jin gave me a death glare...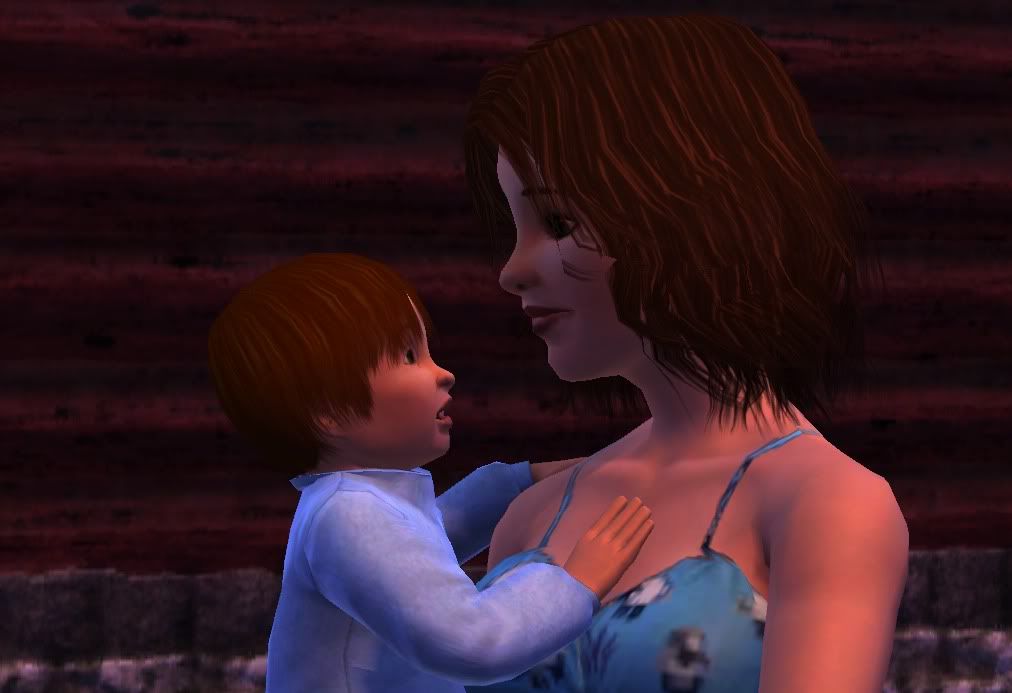 And finally, it was time to inform the baby. I know that's not a real interaction, but I think it was worth saying that Victor seemed okay with the idea.
Or perhaps he didn't know or care. Regardless, he was as angelic as ever.
We'll keep him I think.
Ah! And a tangent: Soo Jin and I write like women possessed in real life, and she posts hers to a website (AFF). I do not, because I hate, hate, hate to be critiqued, which is a horrible trait and I know it, but it's a fact. Anyways, she posts on AFF tons of super cool stories. 
Now the story that I'm telling you about is that the phrase "We'll keep him" and modifications on those three words are one of things I say a LOT (yanno how that goes). 
Story is, she named her newest series after my phrase :lol:. Yay!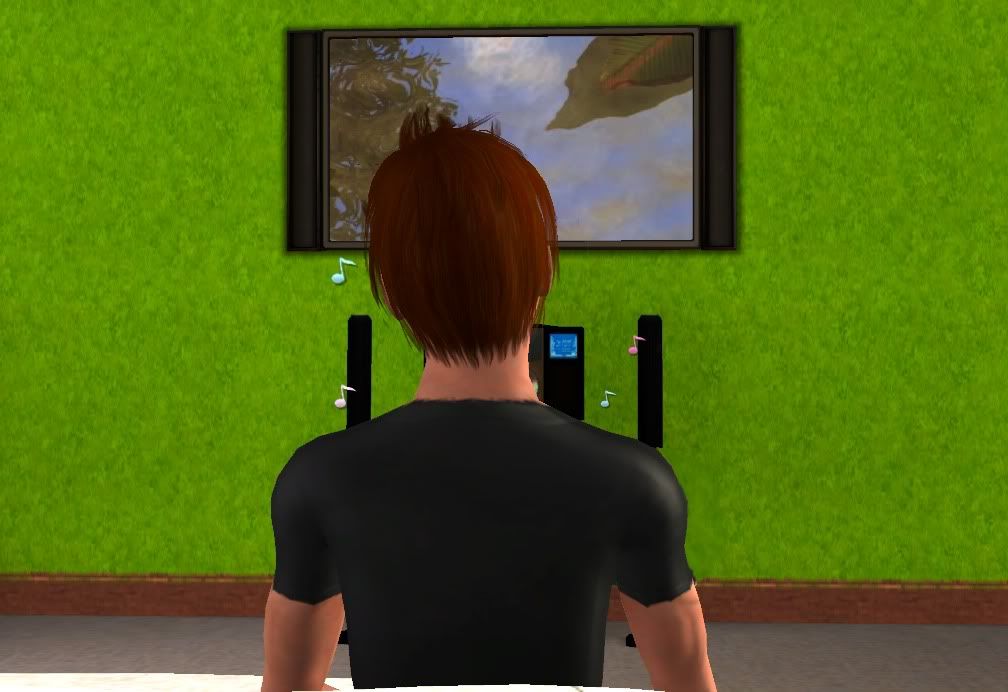 Alright, legacy! Hem-hem. Really no one seemed all that concerned with the new baby growing. Boyfriend spent inordinate amounts of time watching TV (like ALWAYS! It's weird! Aren't you athletic, man?).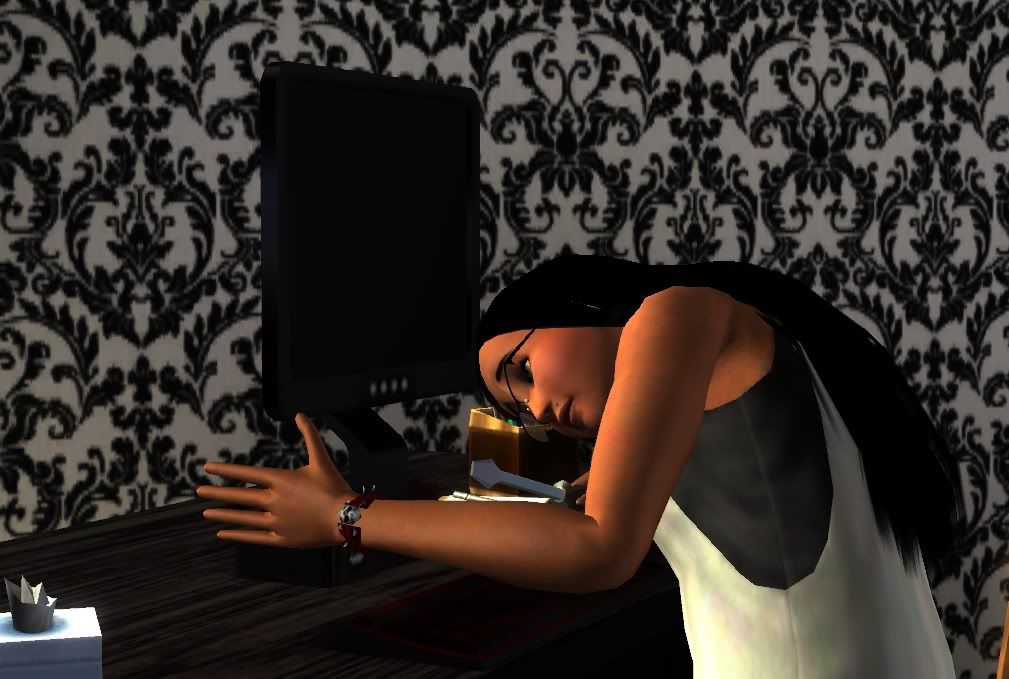 Soo Jin also broke and fixed the computer again, then commenced upon some Overclocking.
And Bandit and Victor hung out in the nursery.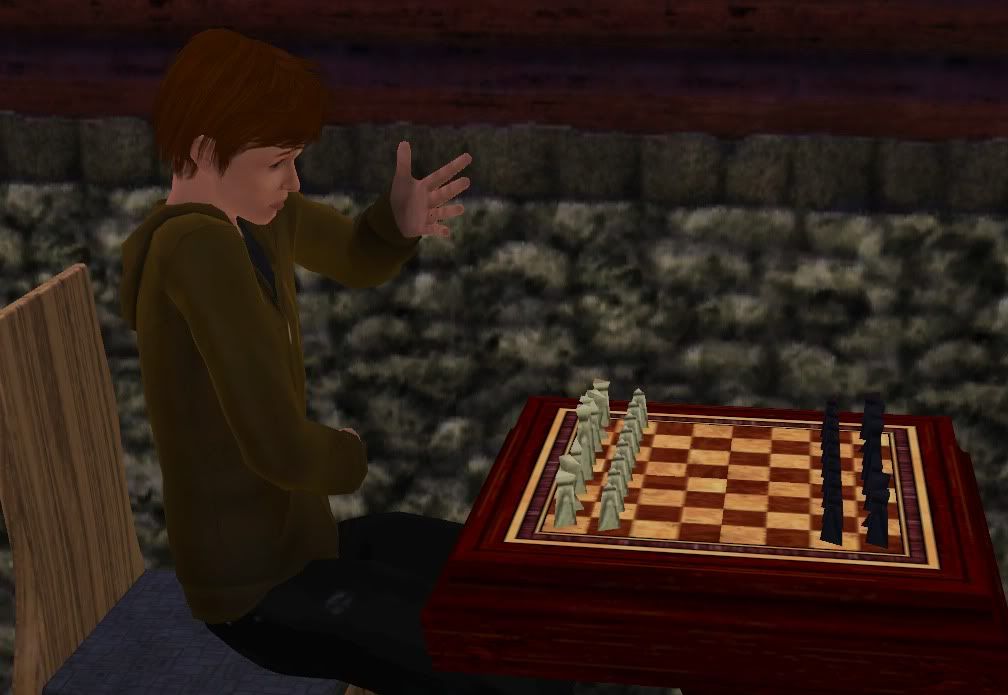 It was at this point, while I had a minute to check stuff out (don't you just love it when everyone is busy?!), I realized that you kind of need logic in the medical profession.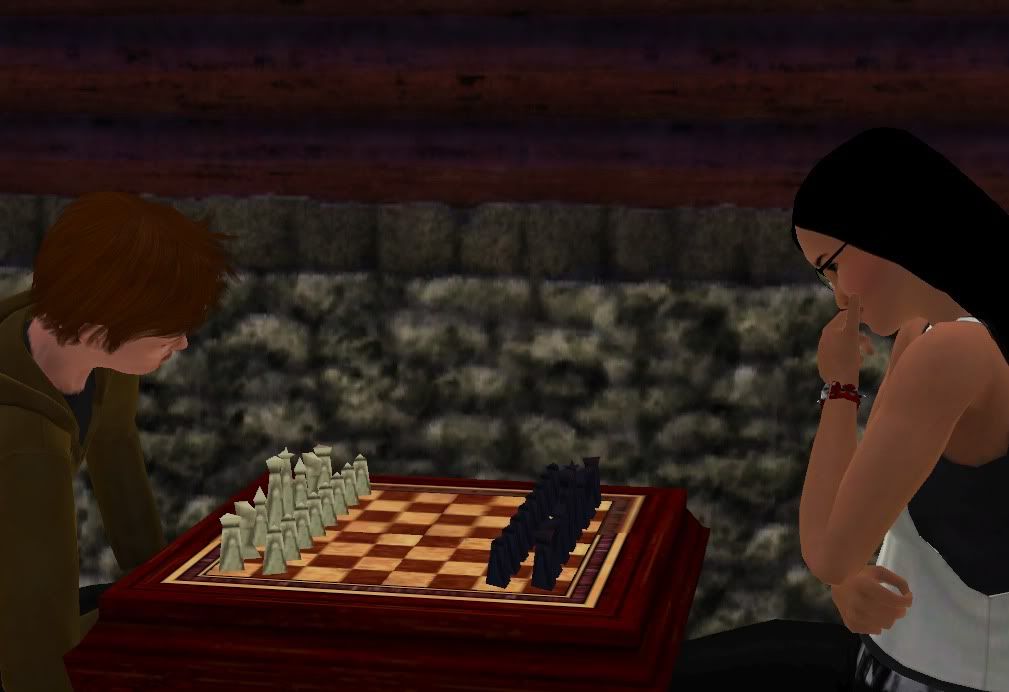 I decided to make it a group activity. Sheesh, they make such ugly faces when they're playing chess!
In other news, Soo Jin's overclocking had given Bandit the inspiration she needed to hop back onto writing her book The Last Hope -- new and improved graphics, baby!
And I know that book titles are supposed to be underlined, but I think underlining is ugly. Thus, regal italics!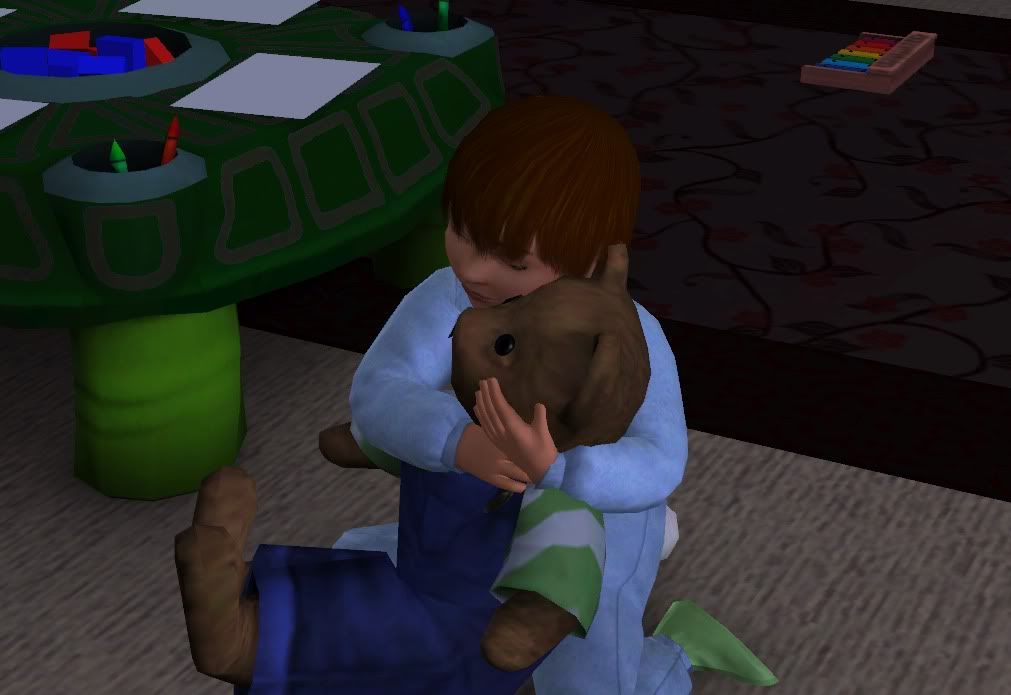 Ah, and Victor was adorable. Meet Prof. Boo-Boo (my little brother gave me that one lol).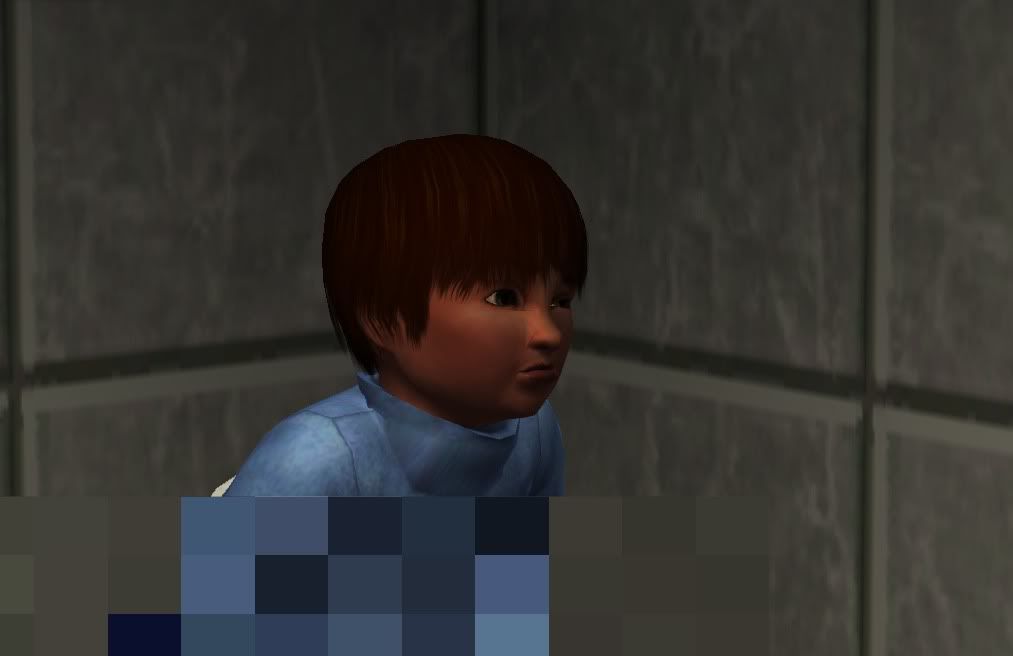 There was really only one thing that still needed to be done with Victor, and he... well, he didn't seem all that impressed by it.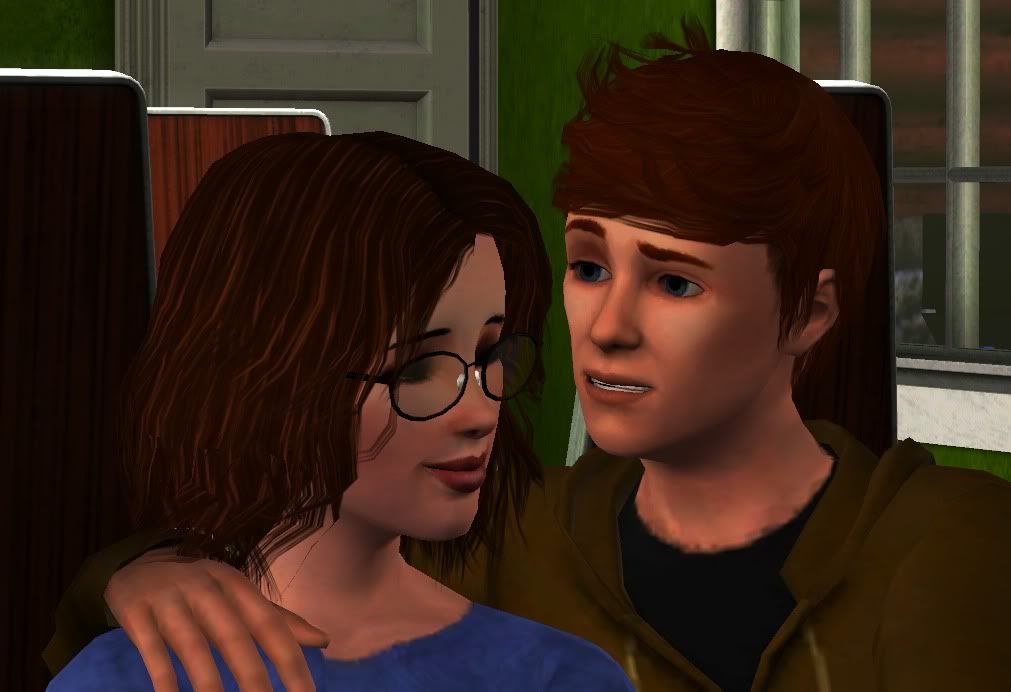 The cutest (only) couple in the house kept their relationship a priority. I think their sexy faces are so incredibly lame, it's really not even funny.
Well, they complete each other, I guess.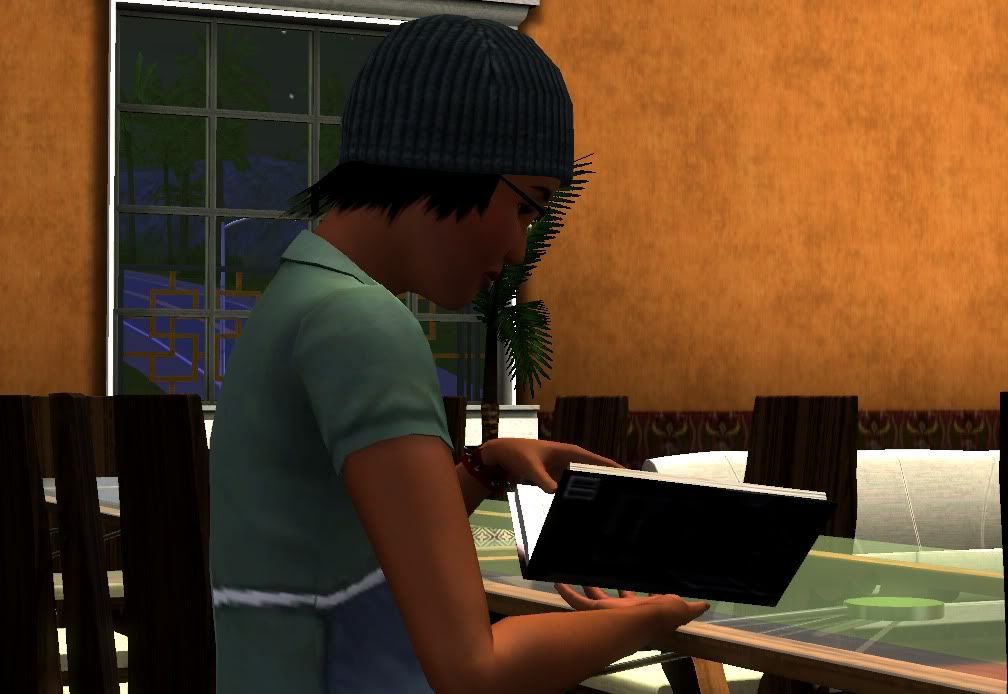 And then -- HOLY WHAT THE HELL? Soo Jin, as you may or may not be able to see, is reading a pregnancy book. What? Is there something you need to tell me, SJ?
And hey! What happened to "Dislikes Children"?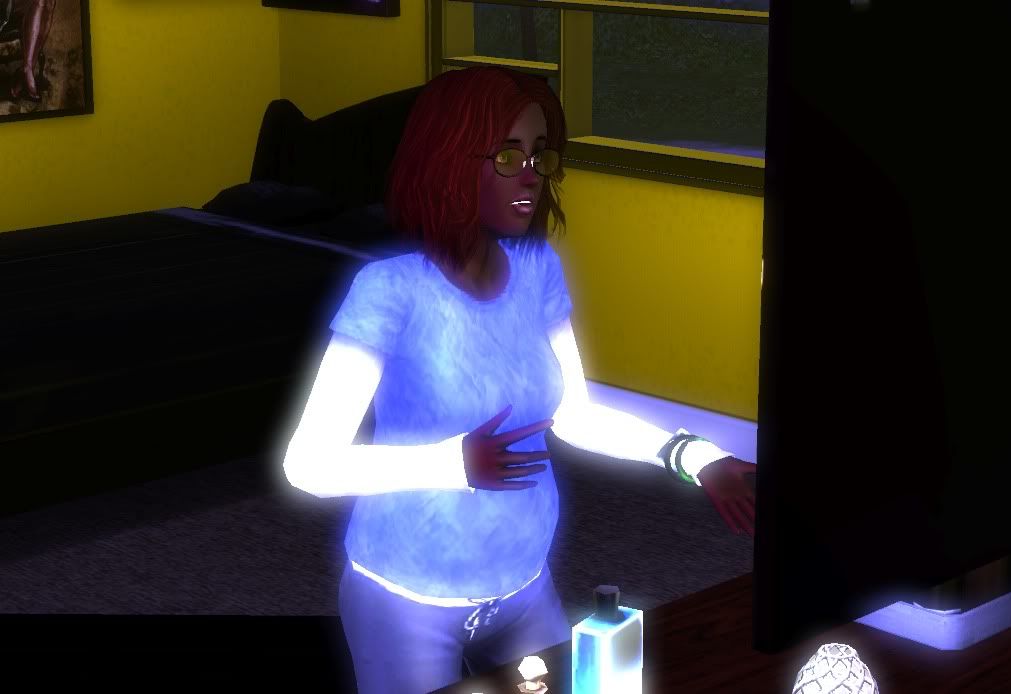 After this unsettling information was bestowed, I played with the blacklights to cheer myself up.
I felt better.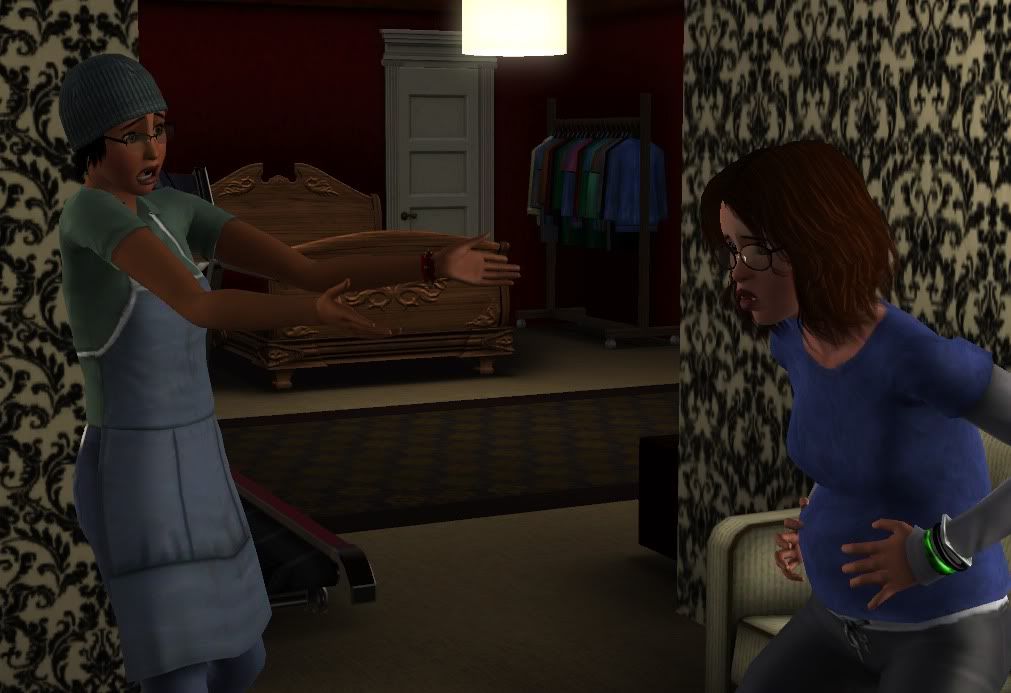 But after that, as Ban went off to continue The Last Hope, it happened, with Soo Jin there to witness it.
Hooray! And after a quick snuggle....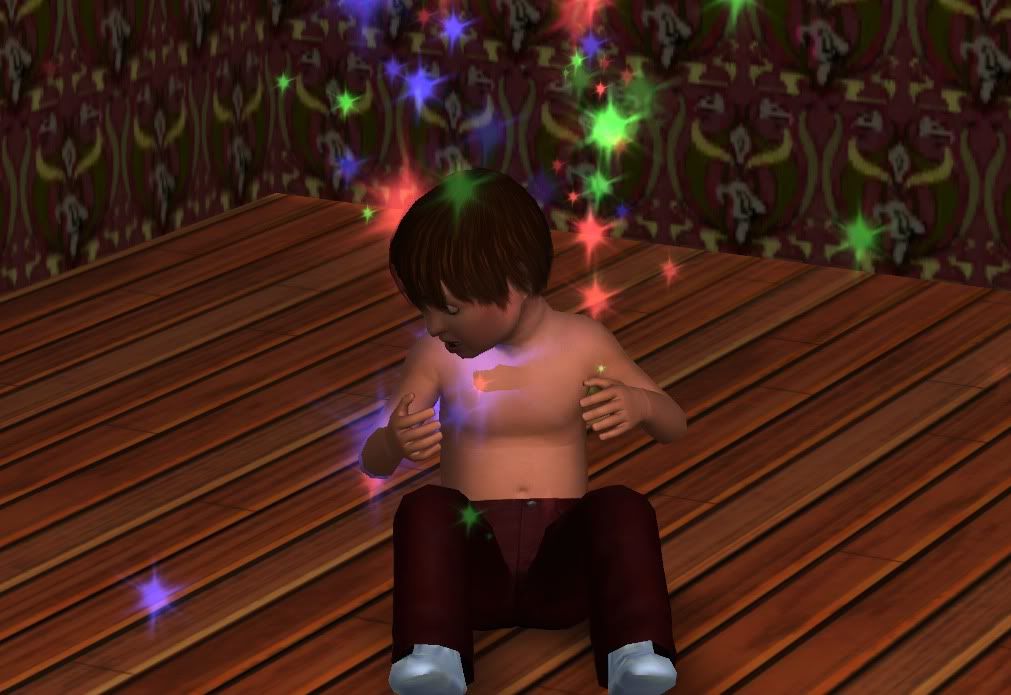 We had ourselves the adorable Loki River Belladonna.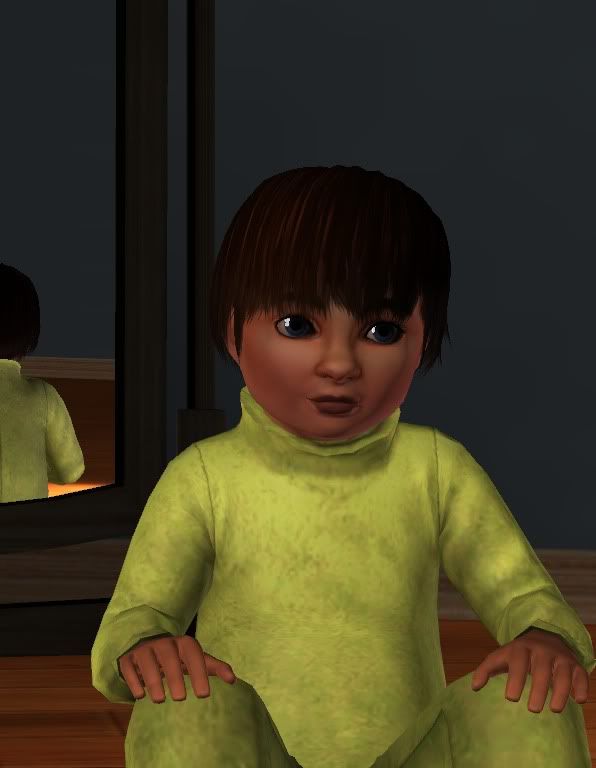 He seems to look a LOT like his brother, but with his father's eyes.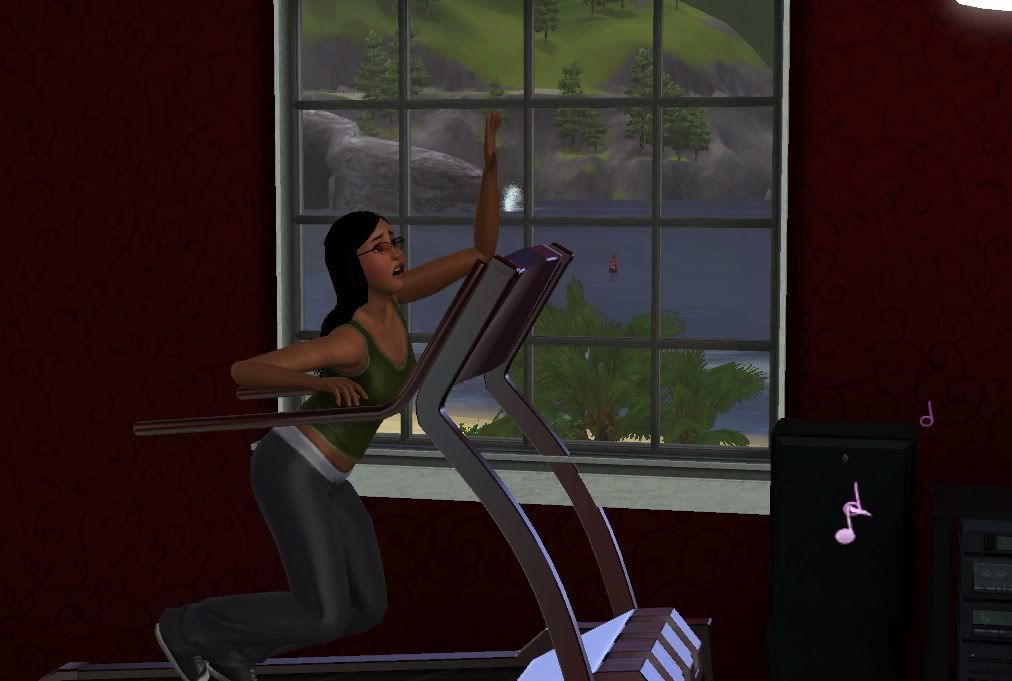 Ah, and Soo Jin decided to take a run on the treadmill. I think she should seriously consider hiring a trainer...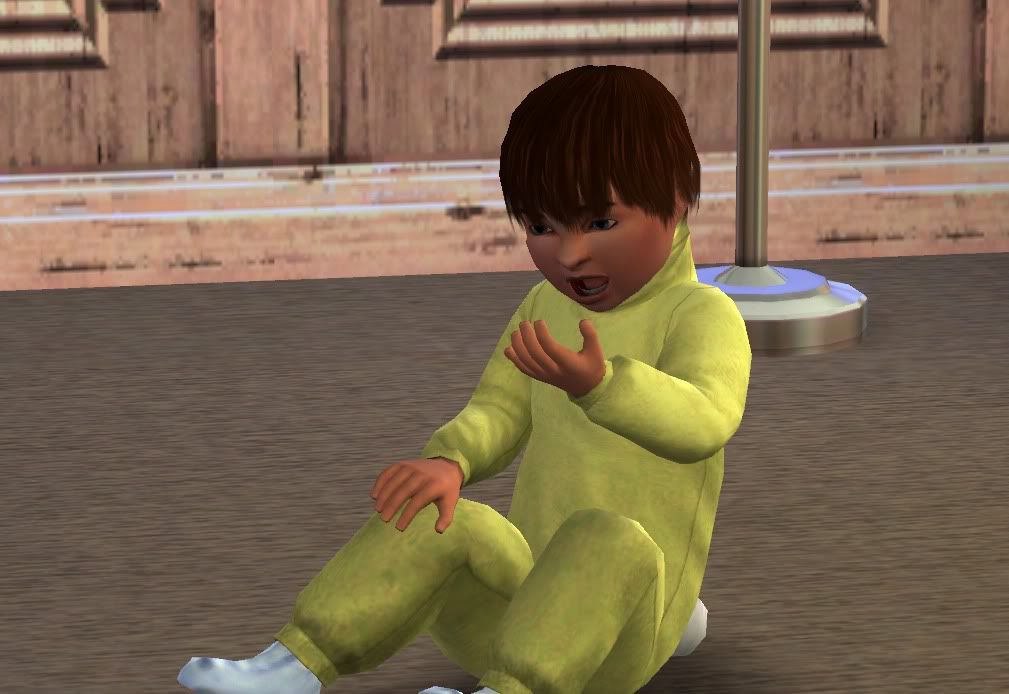 And now, here it is: The sunset!
(no, sorry, SpongeBob throwback lol)
The Hand Picture!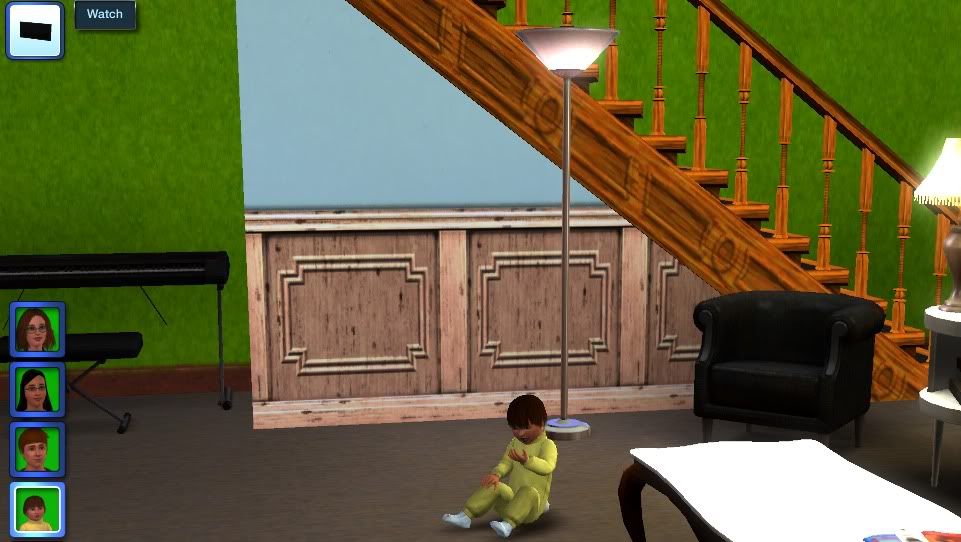 And following this, one of the strangest things ever happened.
Loki began to Watch TV.
No, for real. I was confused...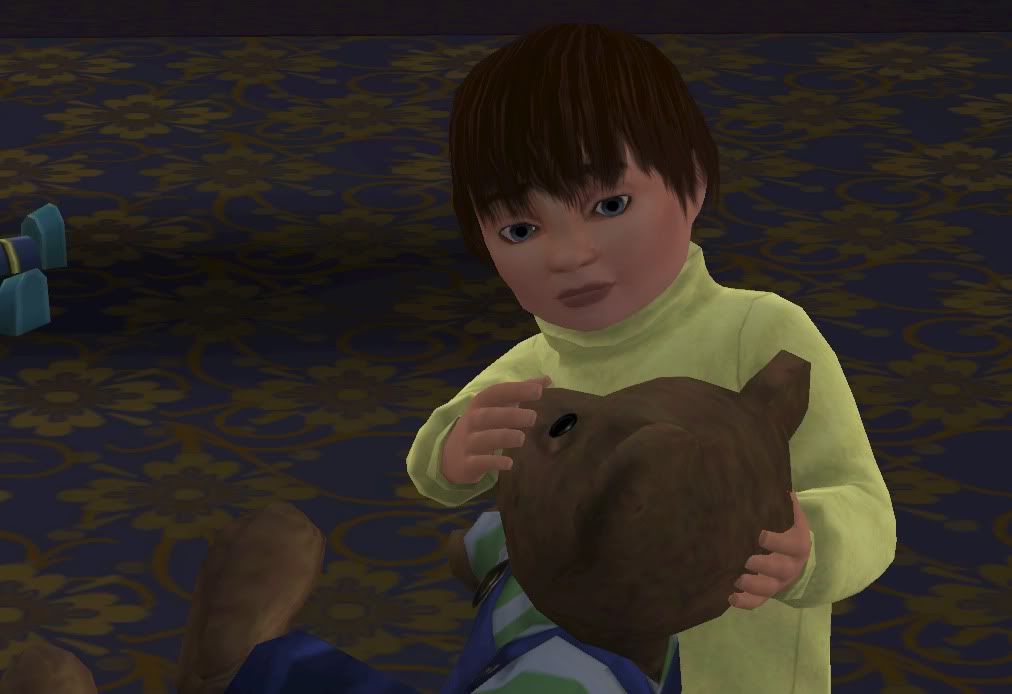 Although both boys were nearly identical in looks, and had the exact same traits (Genius and Excitable), they were both entirely different. Loki seemed more sulky and slower to learn, while Victor was often smiling and good-natured.
I suppose that's what I get for naming him after the trickster god...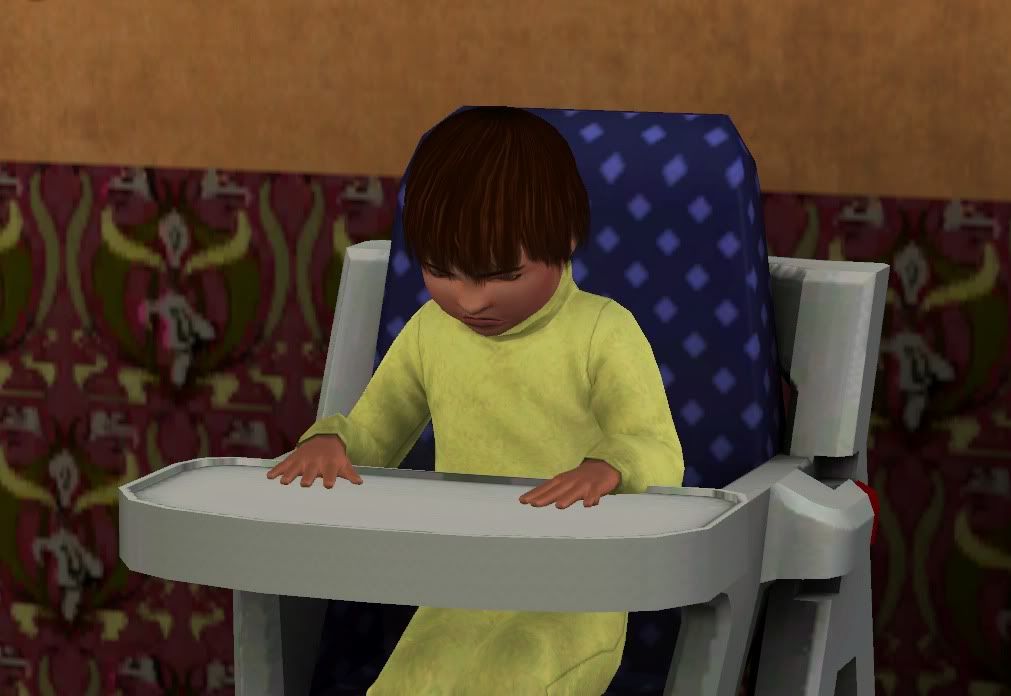 In fact, he was just plain grumpy.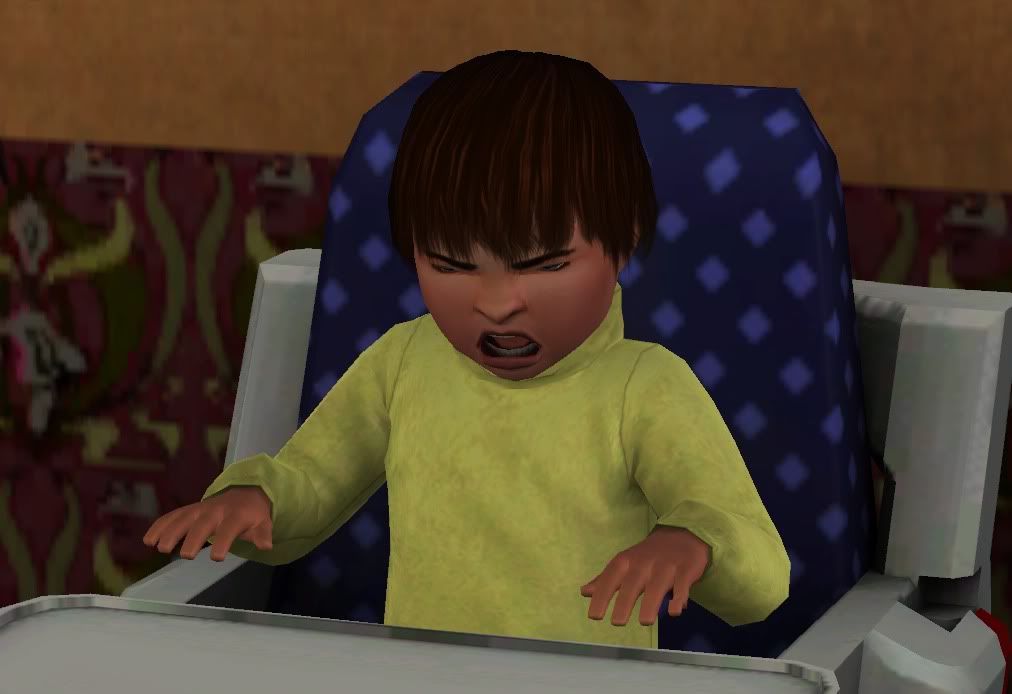 What happened to excitable??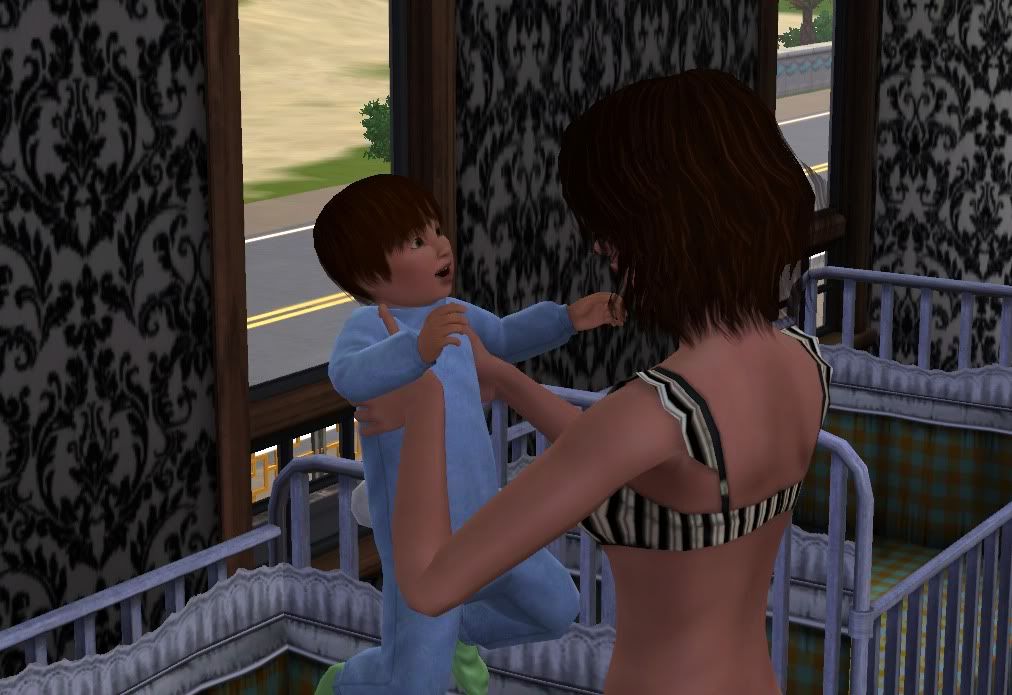 I mean, Victor was just so much easier to be with...
Ah, but Loki looks so much like his father...
You know, most of my favourite pictures are taken during the "Learn to Walk" action. I love the looks of horror accompanied with the smiles and tickles of praise, pride, and success.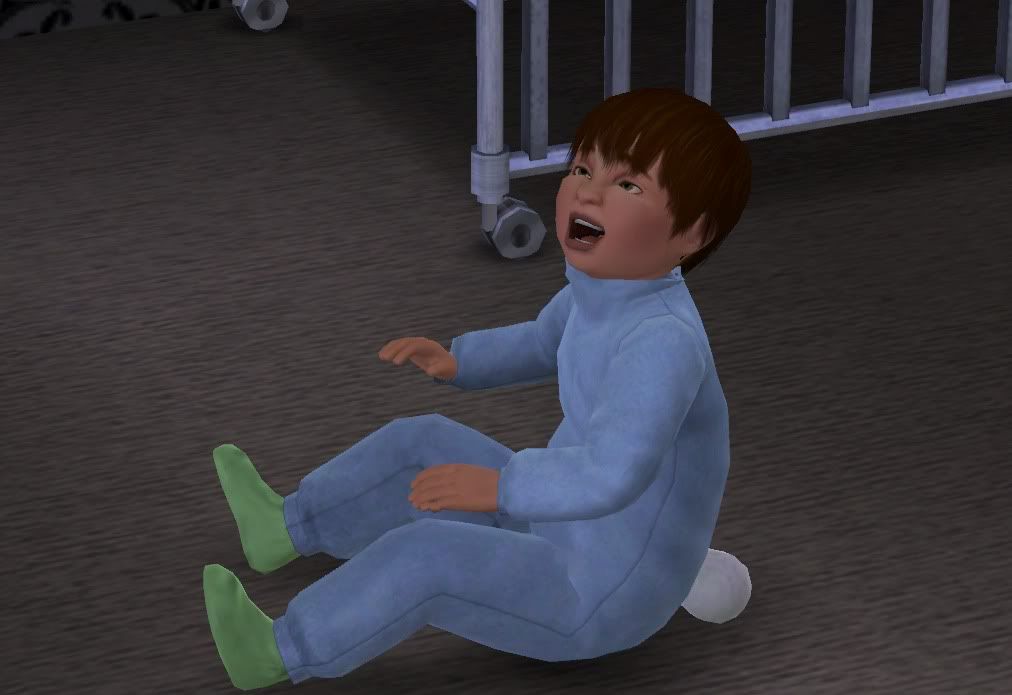 But soon enough, it was time for some cross-eyed photos~!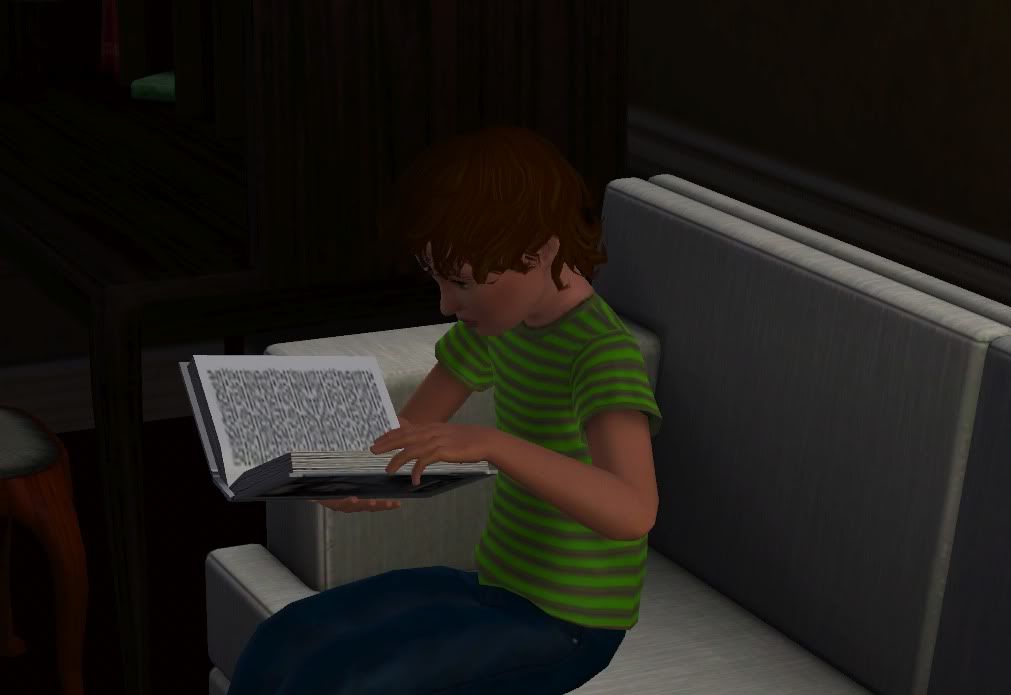 As a big kid, this cutie with the curls loved to read (although he was now Family-Oriented, not a bookworm)...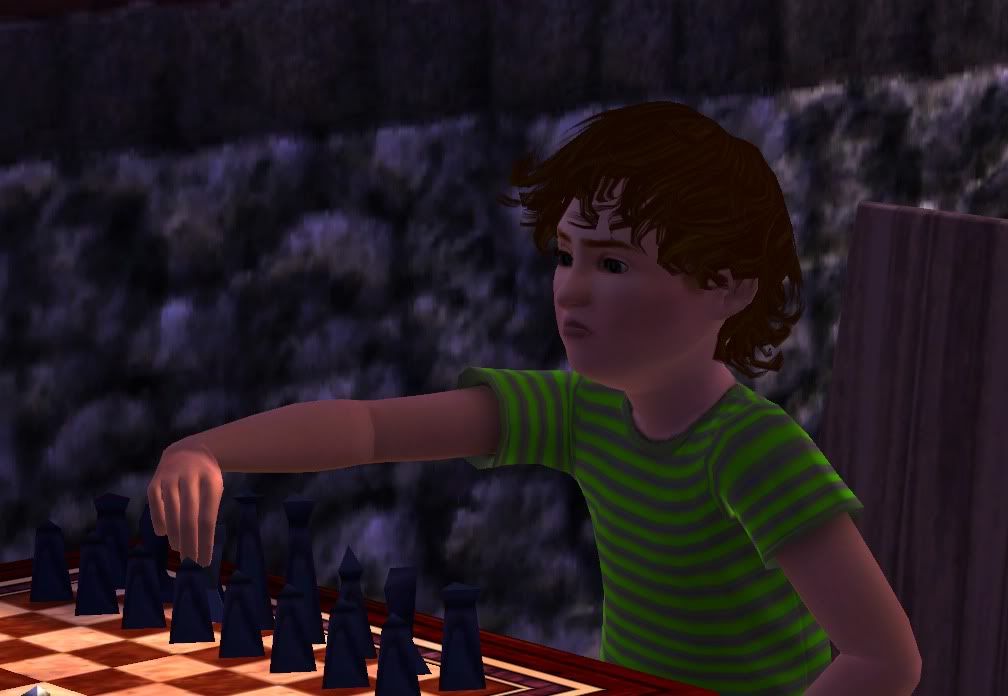 ...and own his paramedic dad in chess.
See! All that time with the blocks really helped!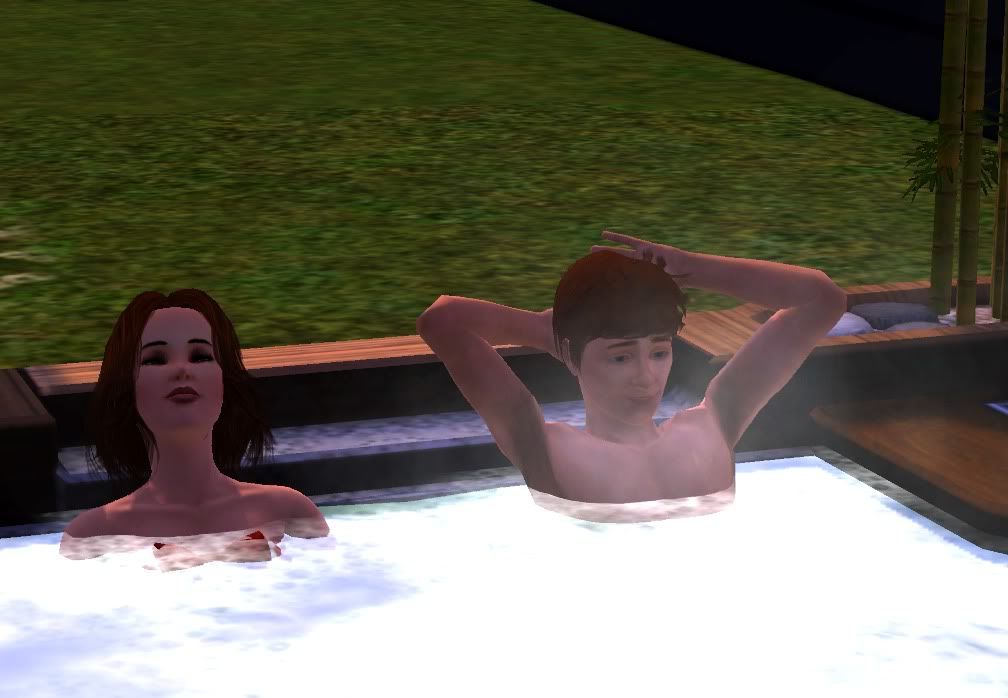 Following the aging up of Victor, both parents rolled the same two wishes. Since both of them wanted these things, I figured it was only kind to give it to them.
One was simple: Hot tub! Not sure why this hadn't come up before, but now that it had (and Soo Jin as well), I figured I would grant.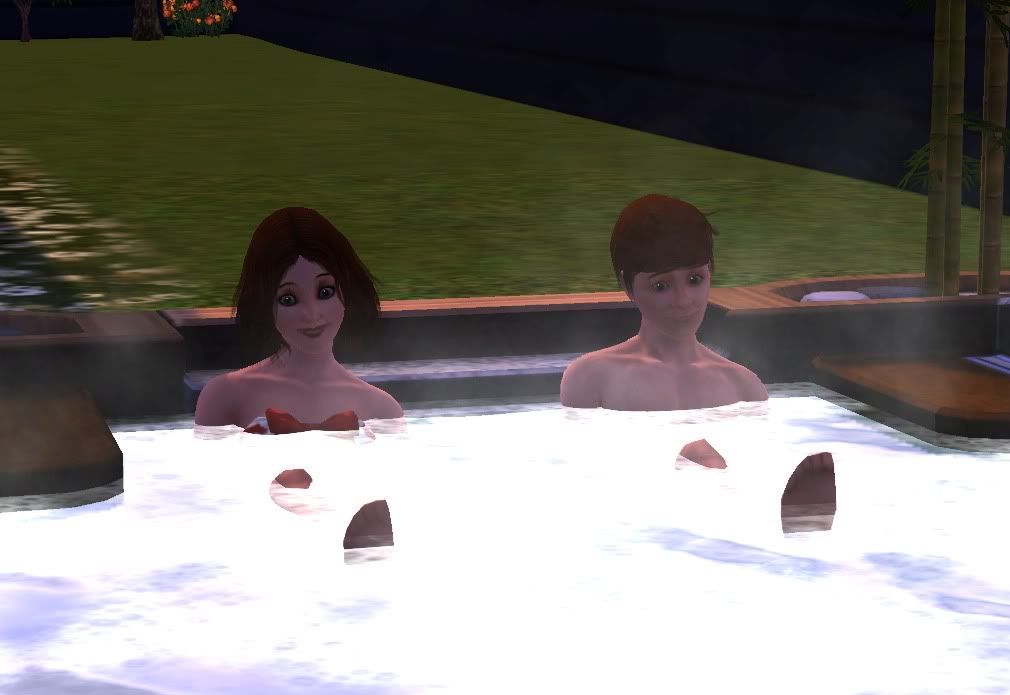 This Wish also gave me one of the single strangest picture I've ever had, and I've played the Sims through some insane glitches...
This gives me the creeps like no other...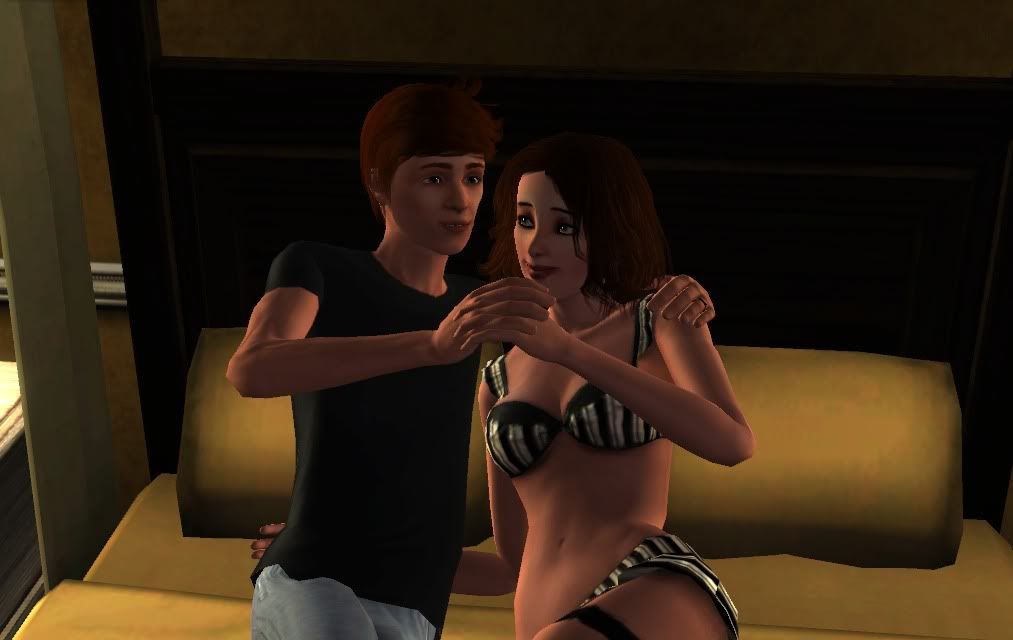 Anyways, Thing Number Two was exactly what you, Loyal Readers, had probably guessed.
I mean, how am I to deny them? They melt me with their smiles. But don't worry, I'll be cruel (well, by my standards) later on down the road. Watch out, Gen 6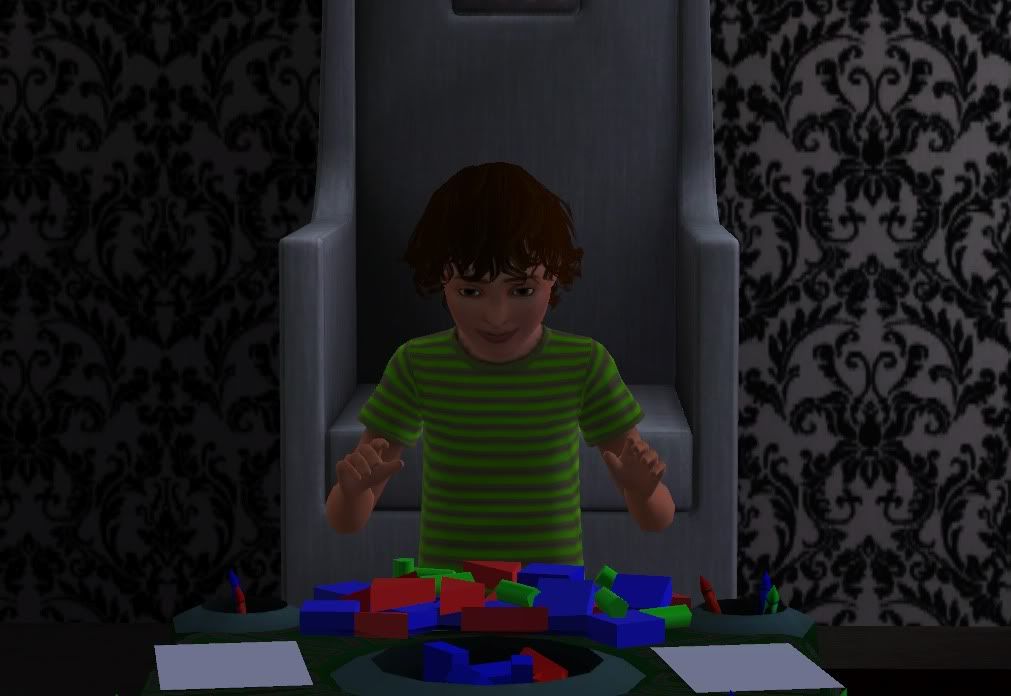 And I know that Victor is sweet and kind and smart and whatever, but this picture gives me the creeps. I hope he turns out to be evil, really I do...
Something about is just unsettling, like an episode of the Twilight Zone...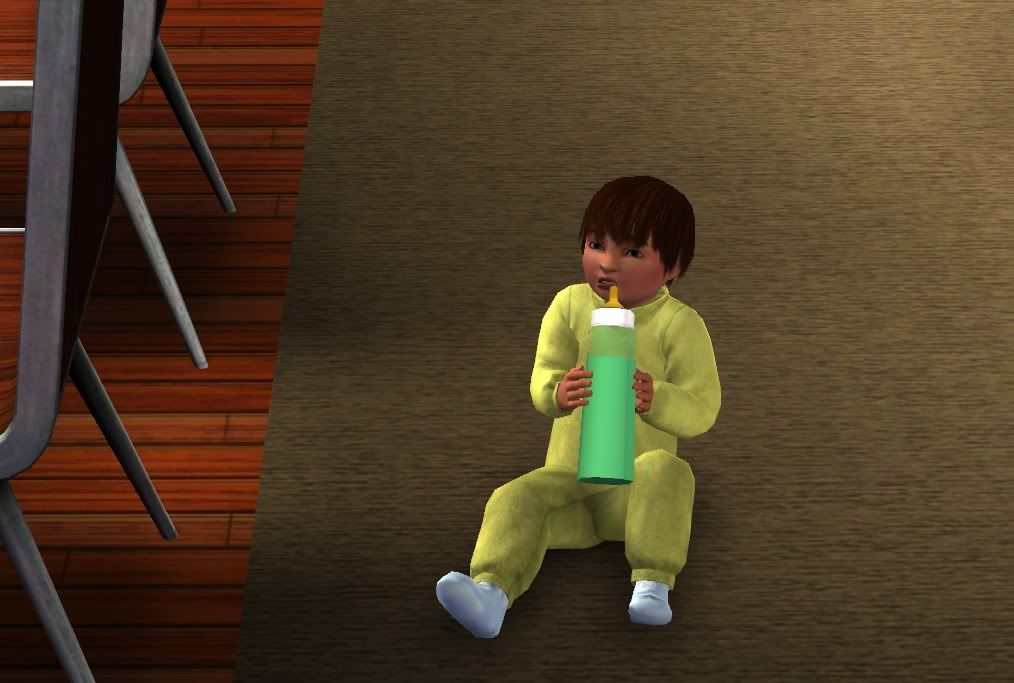 Ah, these boys.... They will be the death of me, they with their incredible adorableness depite their creepy-weirdness....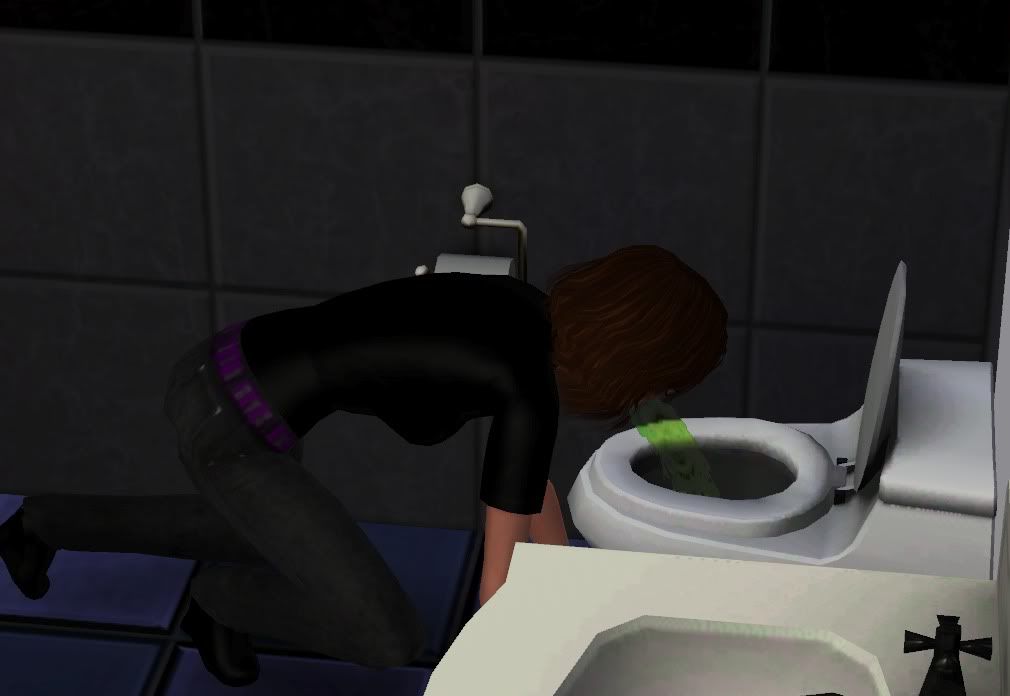 Oh, but before I go, did I mention that Soo Jin is a perfectionist?
Notice how clean that toilet is!
So join us next time to find out all about Victor's first day of school, Boyfriend's newest promotion, Soo Jin's culinary brawl, and some more very mysterious causes...
Much love and thanks!
B