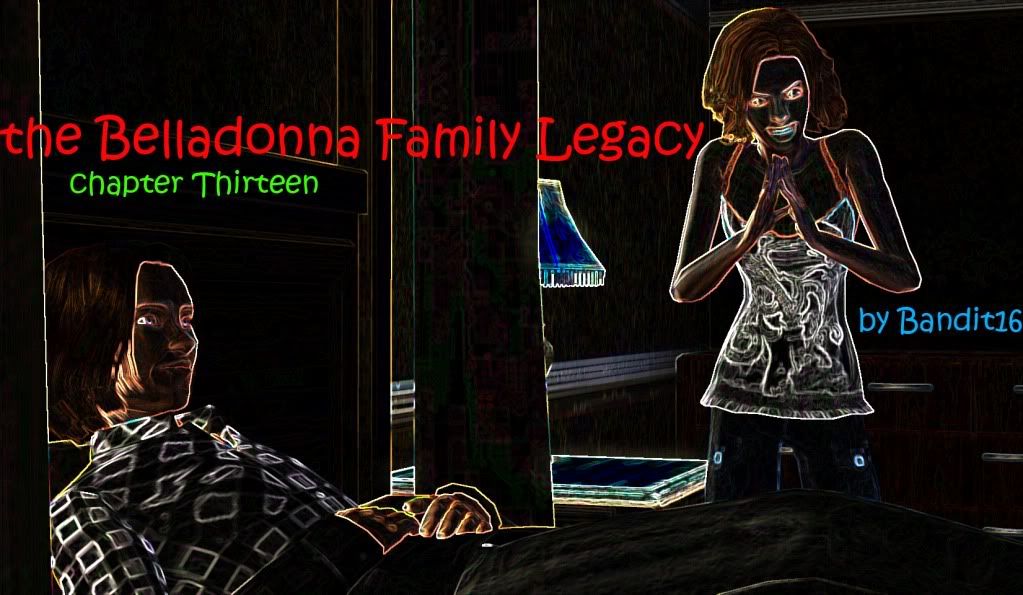 Hello, and welcome back to the Belladonna family legacy! We return to the aftermath of Boyfriend's unfortunate and untimely death.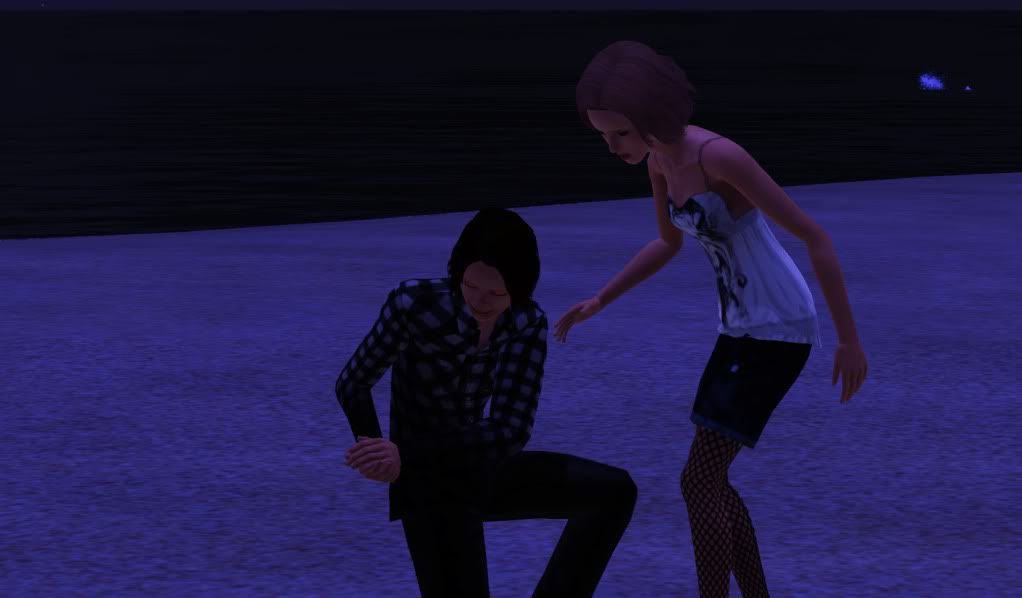 Across town, Loki, knowing not of his father's untimely passing, was taking some big steps. Or perhaps, considering his 'Mourning' moodlet, he did know, and it spurred him to speed.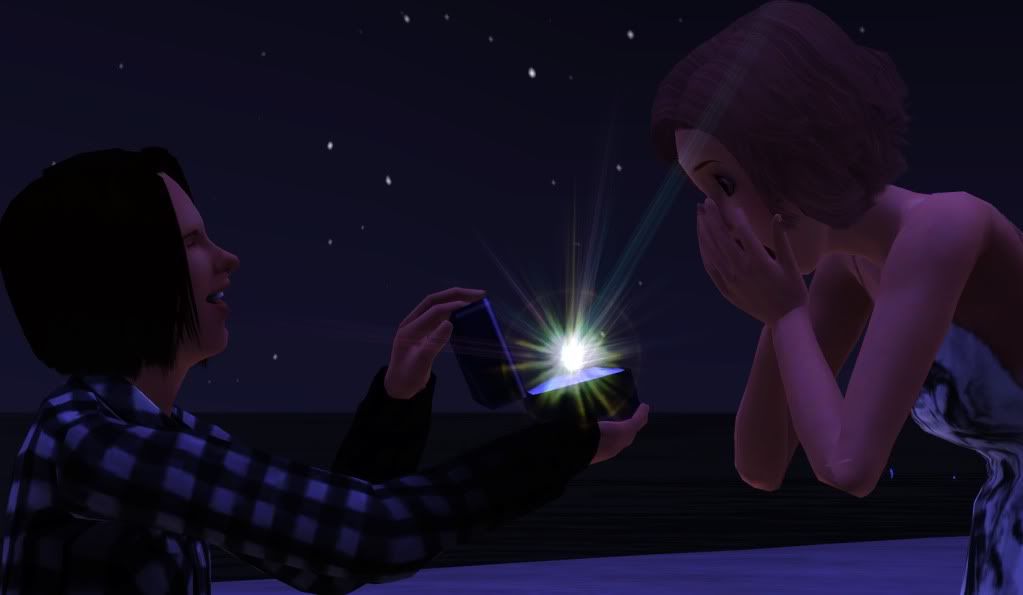 Either way, it was quite the first date.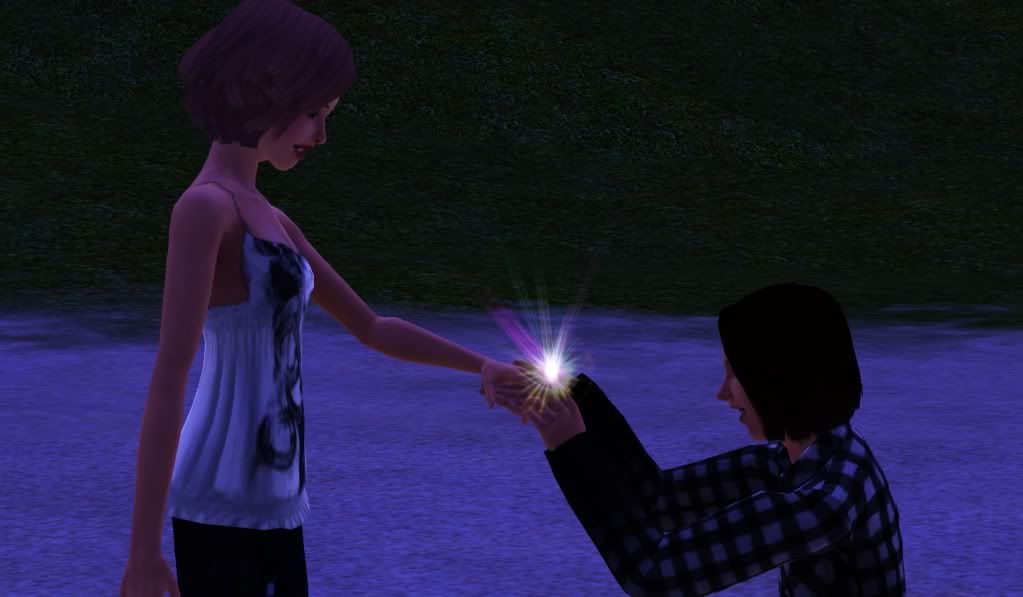 Awww~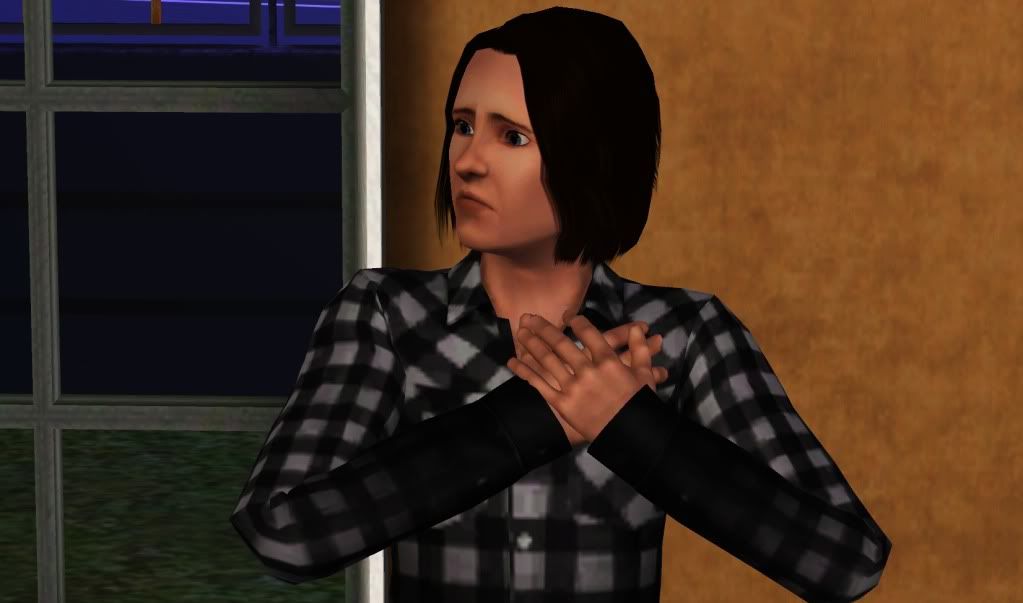 Following the happy acceptance, it was time to head home and greet the unhappy household. Loki seemed both happy with his engagement, and mournful in a truly beautiful way.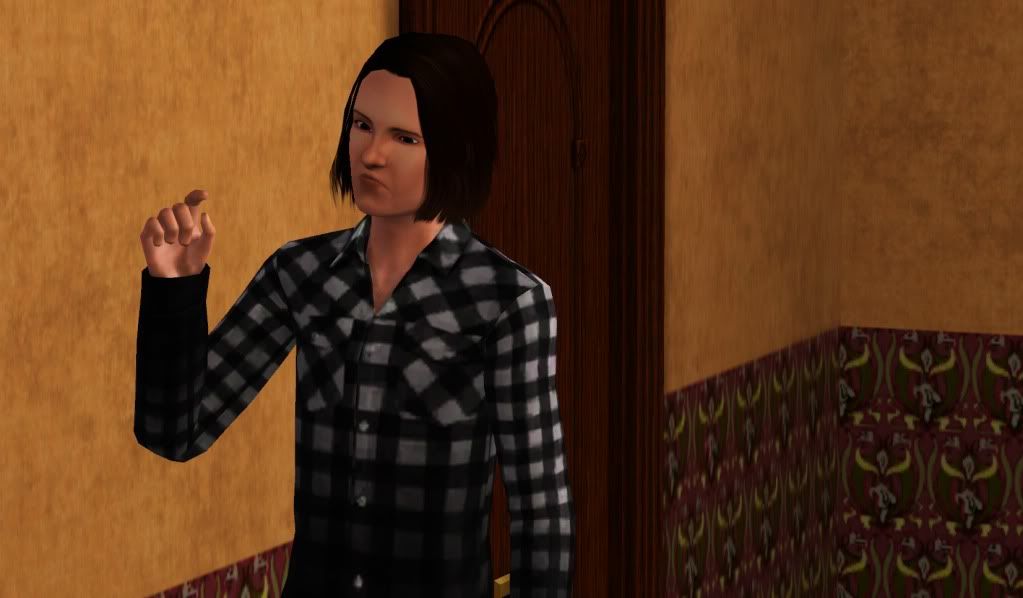 What… what is this? I was stalking Loki (as I do) and he started to "Contemplate Surroundings". When I checked his traits, the "Genius" trait was alight. I've never seen this. Thoughts?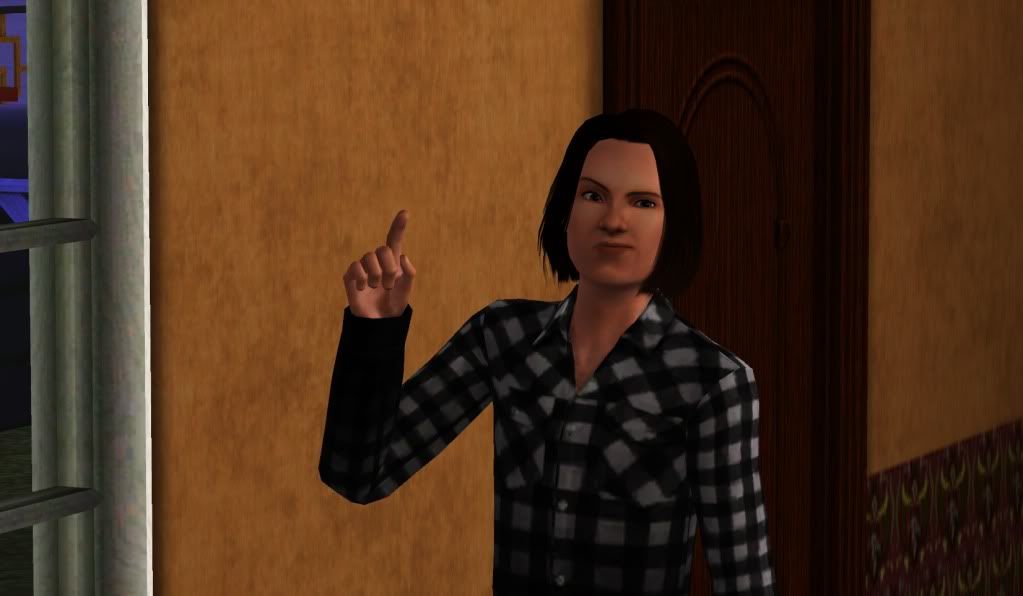 WOW! Loki is so beautiful. He should contemplate more often (;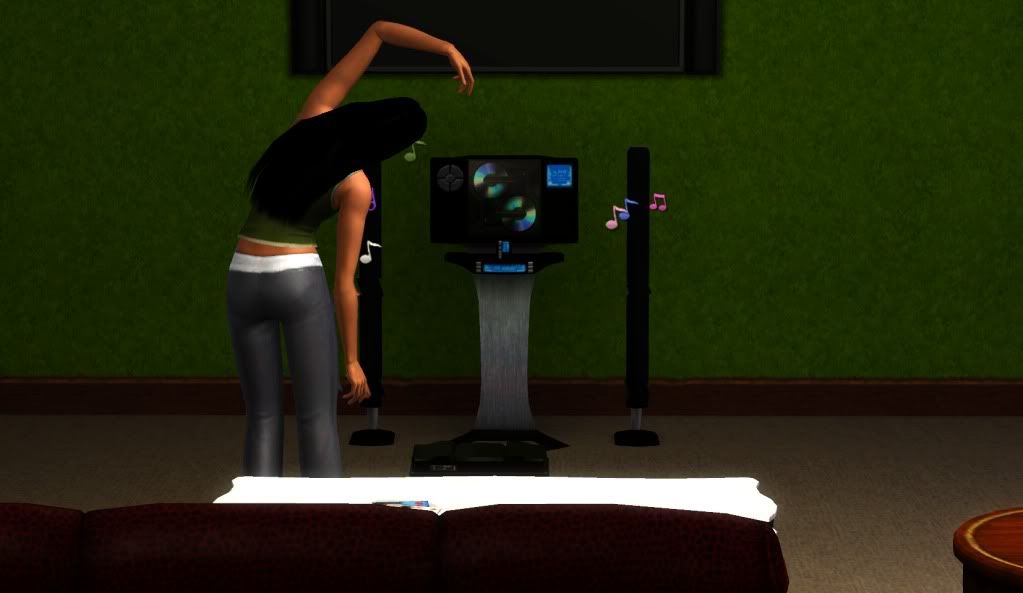 Well. We'll leave Loki to his sexiful introspection. Soo Jin had decided to lose some weight o.O Perhaps for her upcoming wedding? (Remember? She's engaged to Heechul, and has been for, oh… a while.)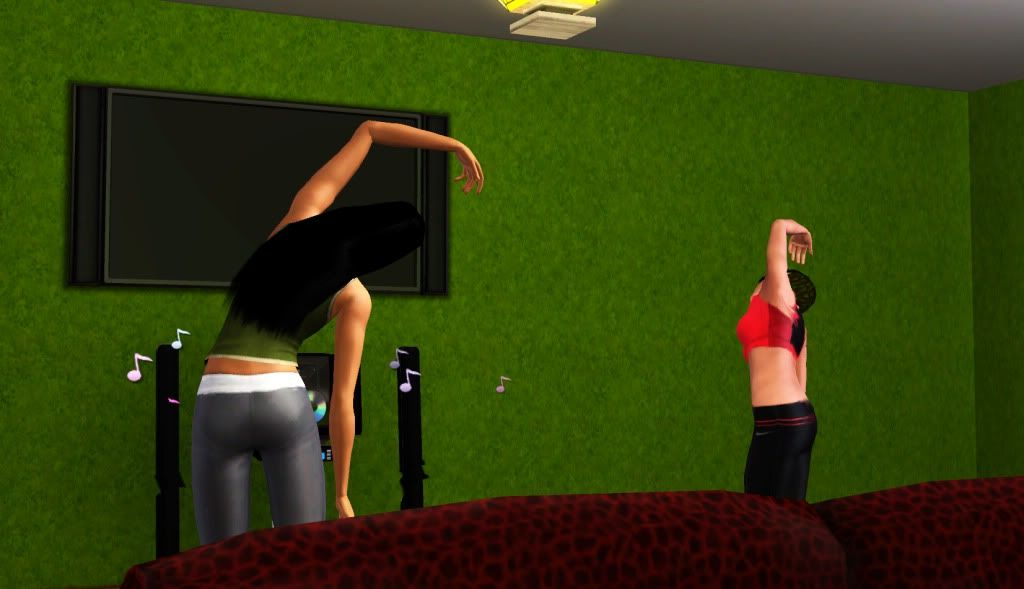 Echo then joined in the skinny fun.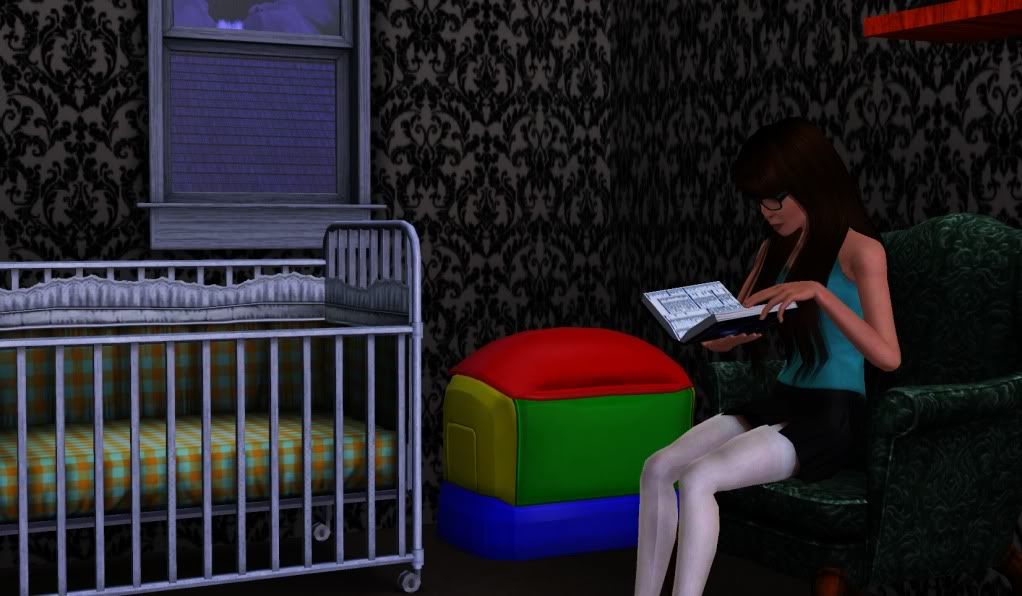 Melody kept on with her geekish ways – she is such a sweetie!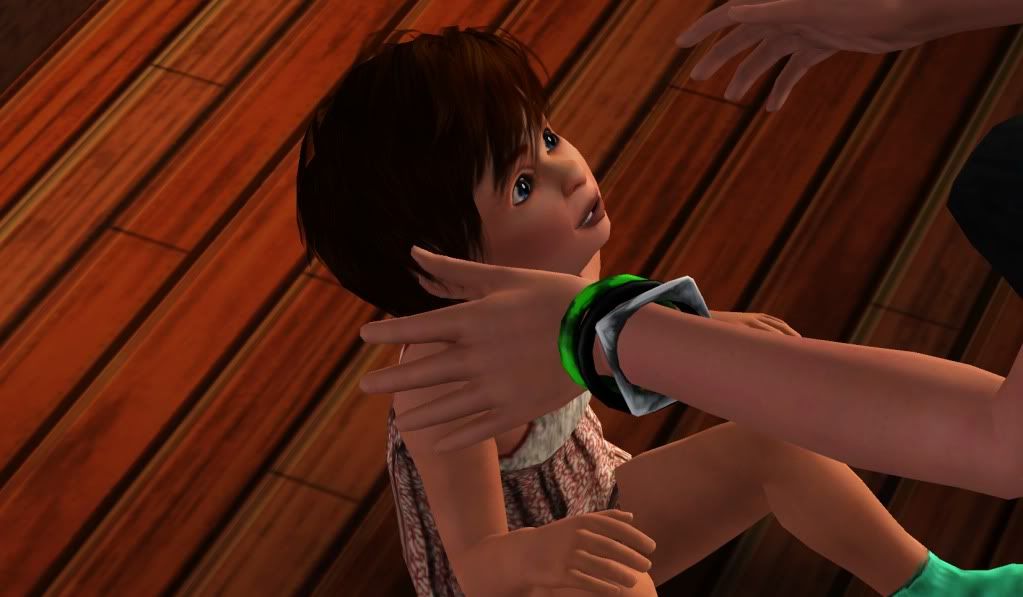 Despite even losing their oppa, life went on. The twins were taught to walk, talk, and whatnot. The teens went about their homework duties as well as school responsibilities, Soo Jin and Loki prepared for their upcoming weddings, and Bandit… well, Bandit just tried to keep busy.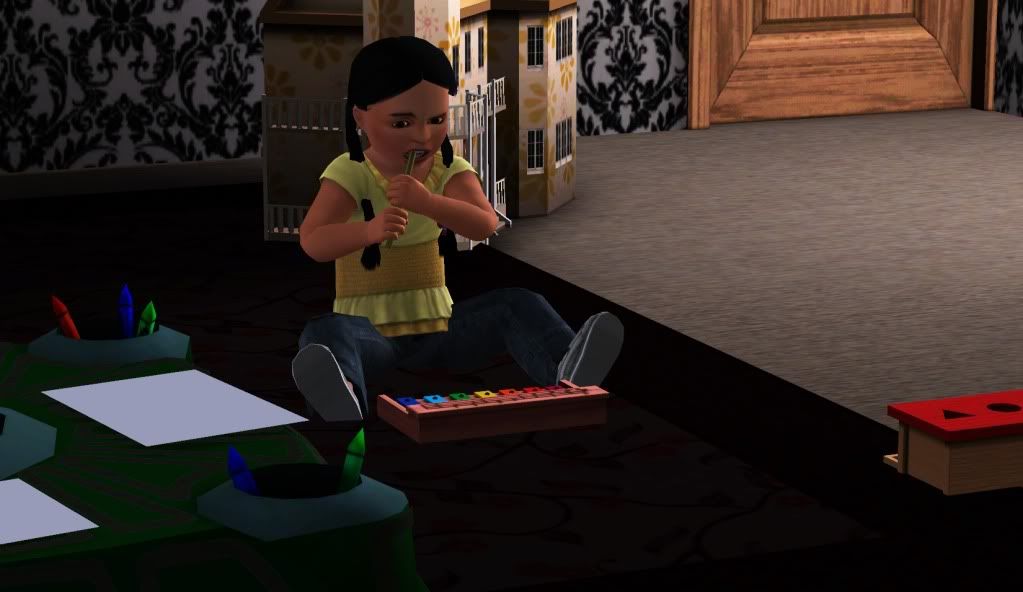 And she was kept plenty busy with all of the girls.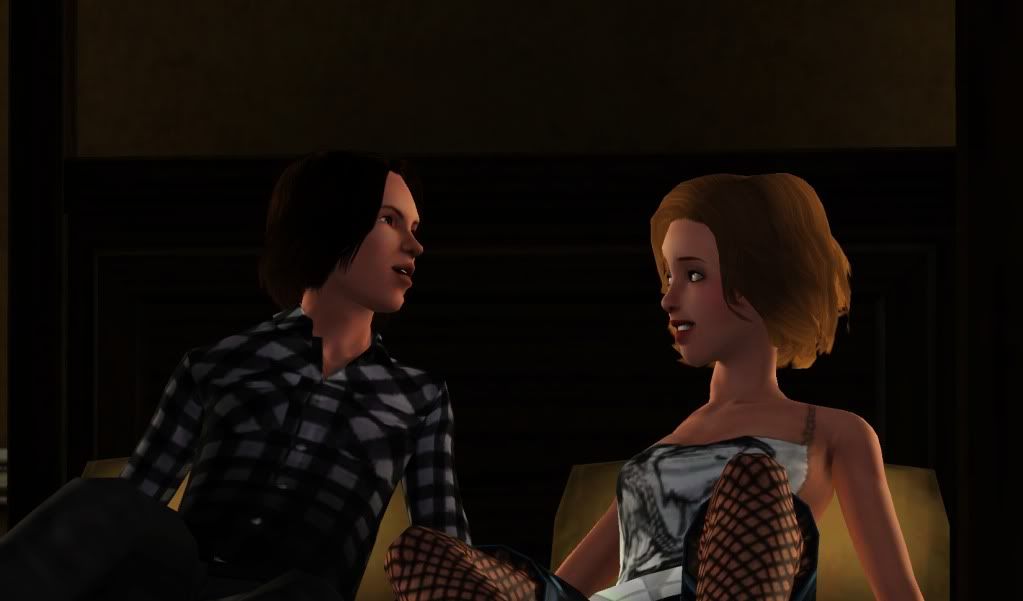 I love when Sims exchange glances like that (;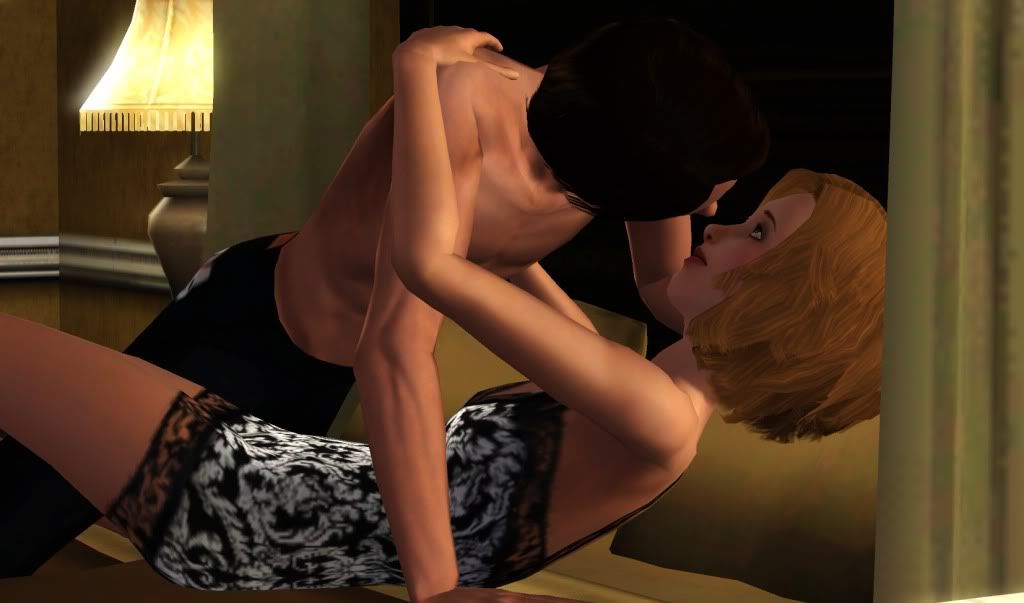 Awww yeahhhh~! Get some~!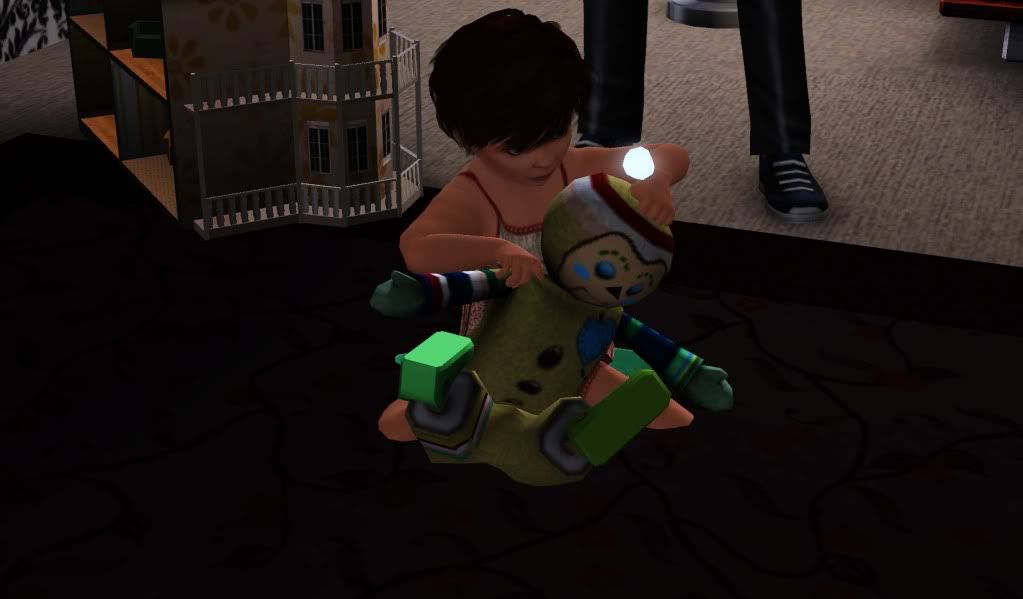 Ahem. In much more chaste parts of the house, please meet Virus' new toy, Jelly Bean.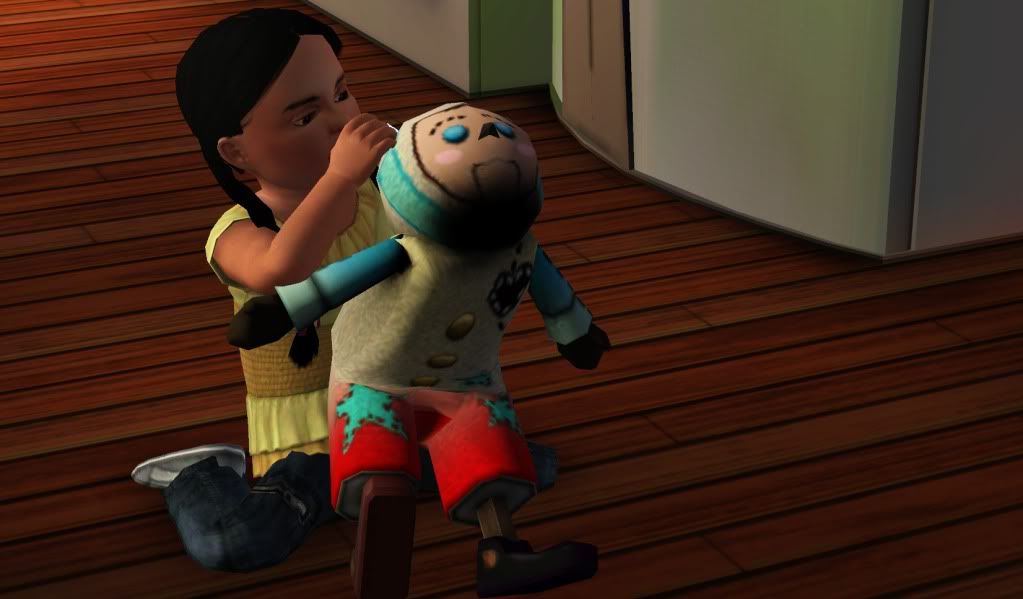 As well as sweet Noemi's Patches.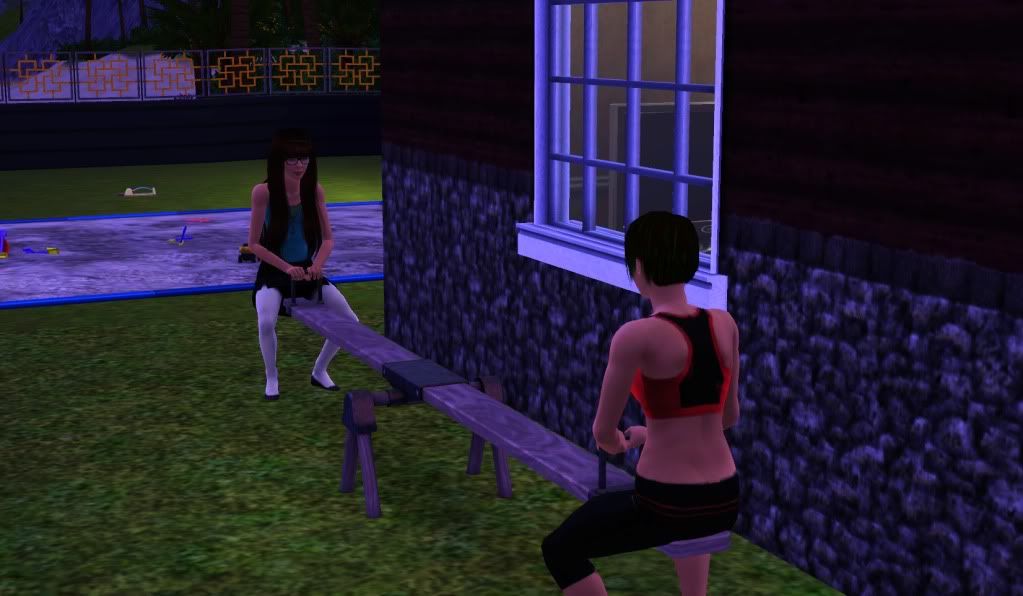 One evening, as the girls bonded, I got a message for a 'Free Vacation'. At first I was going to close out of it like a pop-up (I always turn down those opportunities lol), but I thought, eh. My girls can handle it.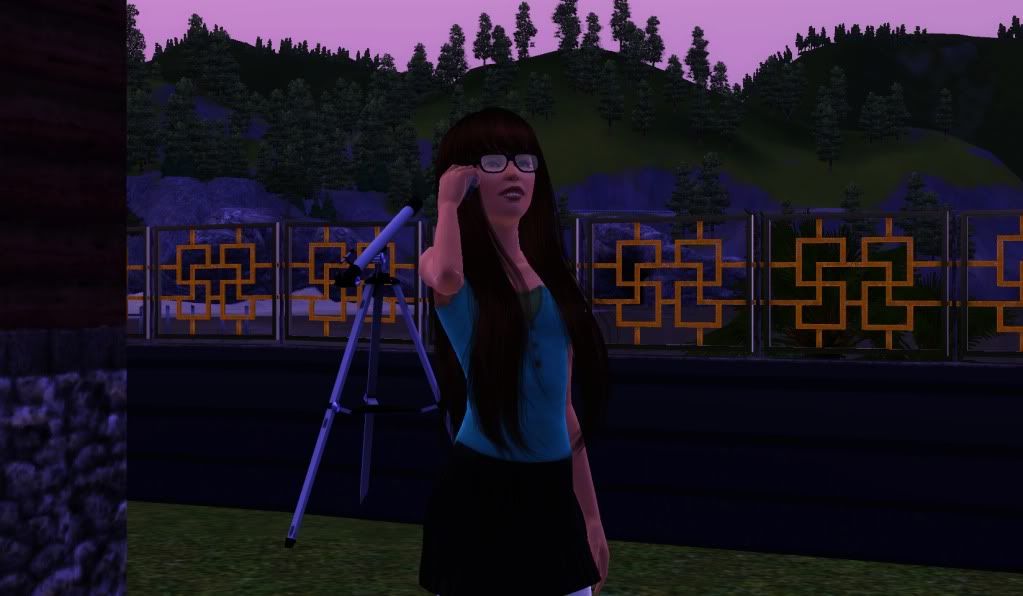 Let me level with you: I thought Echo would make the call for a teen party, not good-girl Melody.
The call, however, was made early in the morning, and left the whole of Saturday to plan.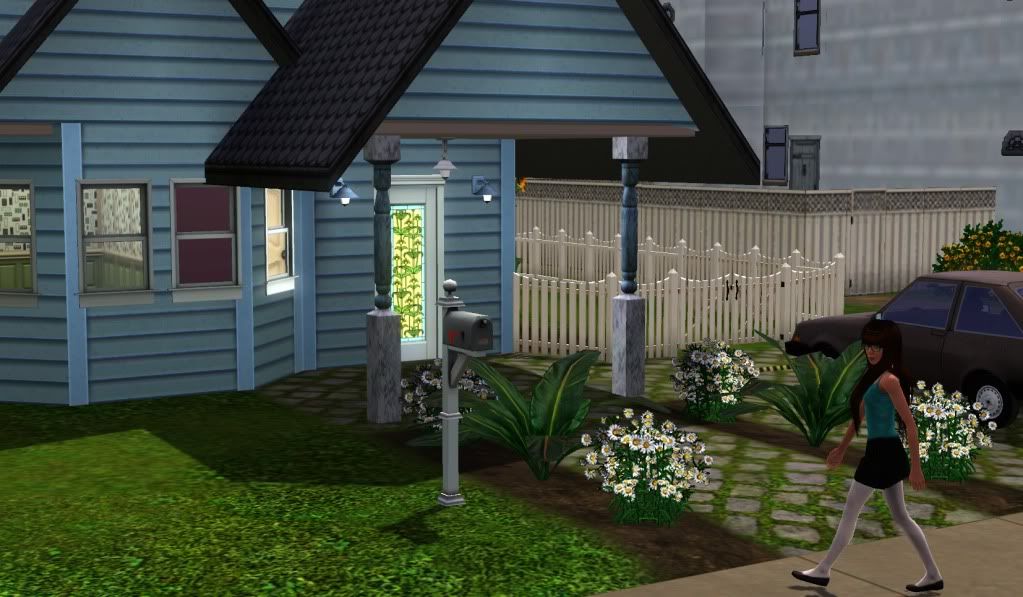 Melody, with her new rebellious confidence, spent her day visiting the other Belladonna household: Victor, Trina, and the twins (more twin girls!).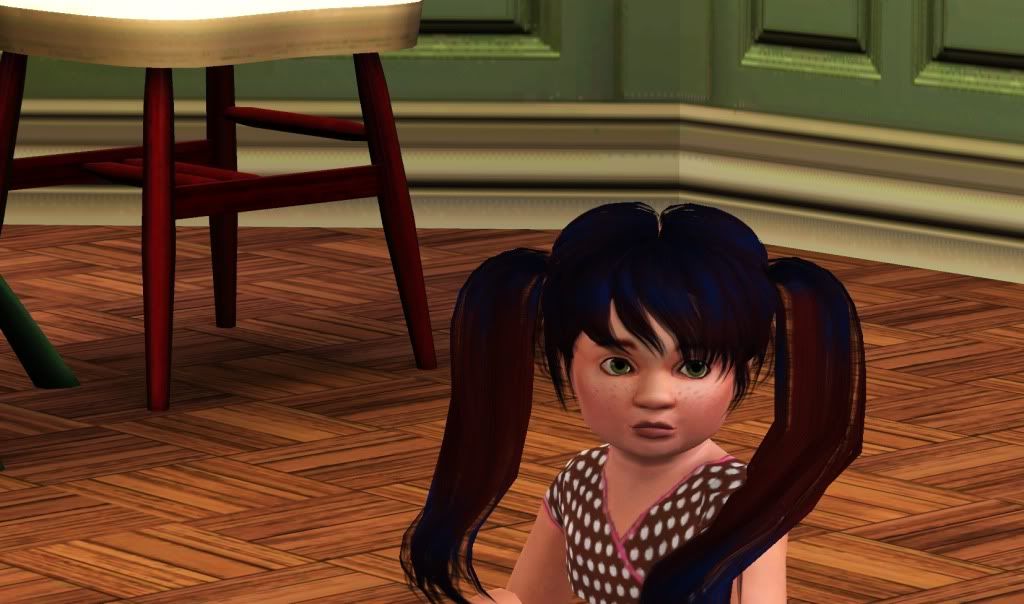 Thought you might like to see Jess Line...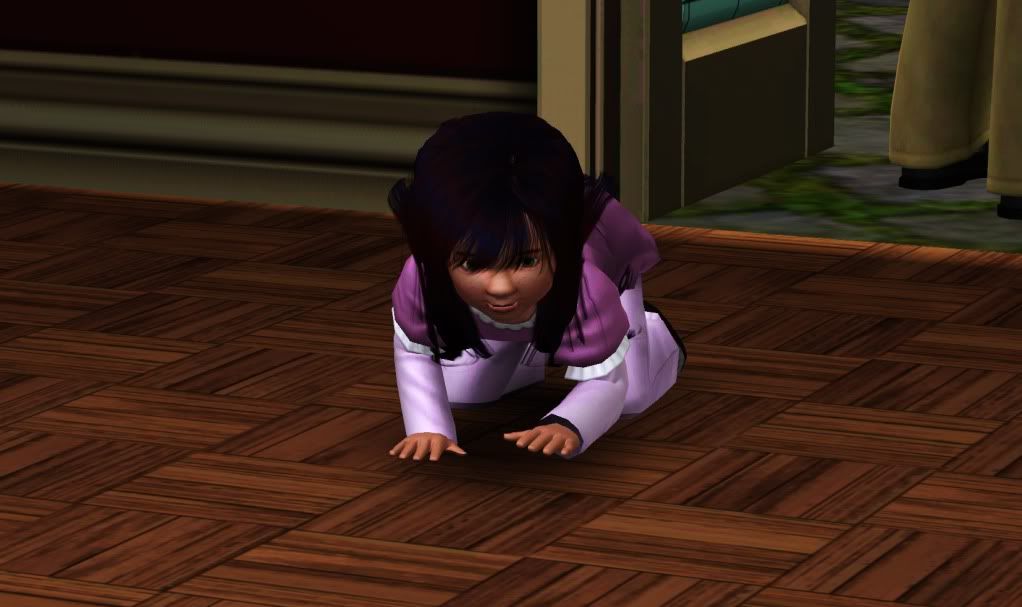 And her identical twin sister (yeah, for real!) Charlotte.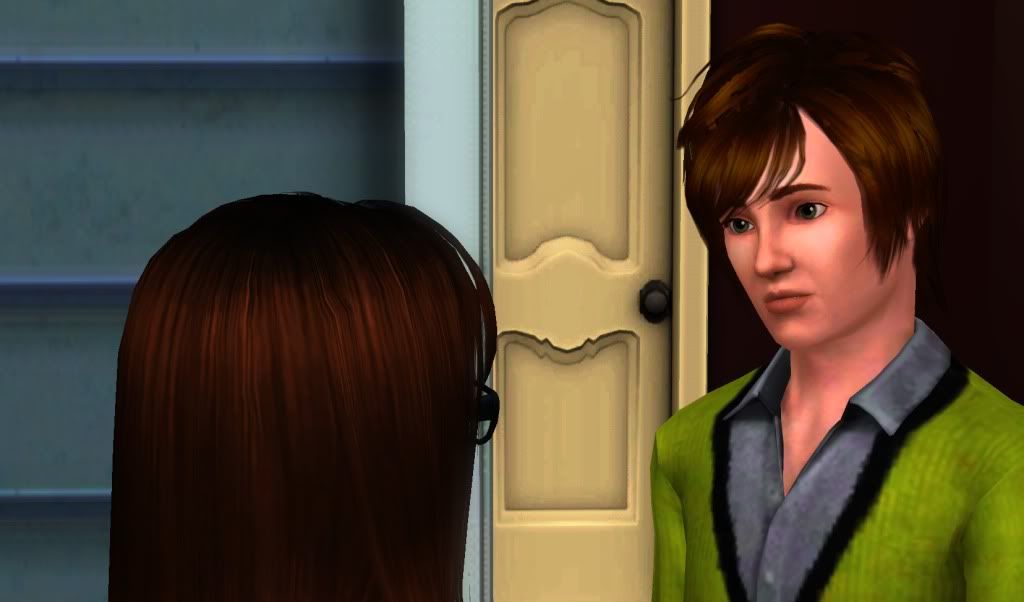 Ahhhh Victor, Mama has missed your face.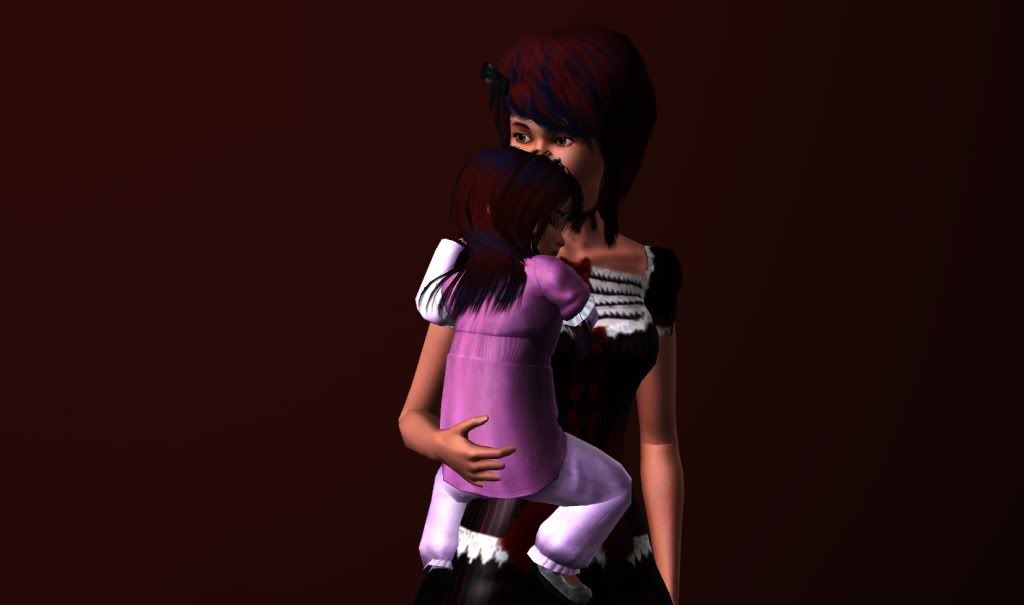 No, he hasn't married Trina yet. /shakes head disapprovingly/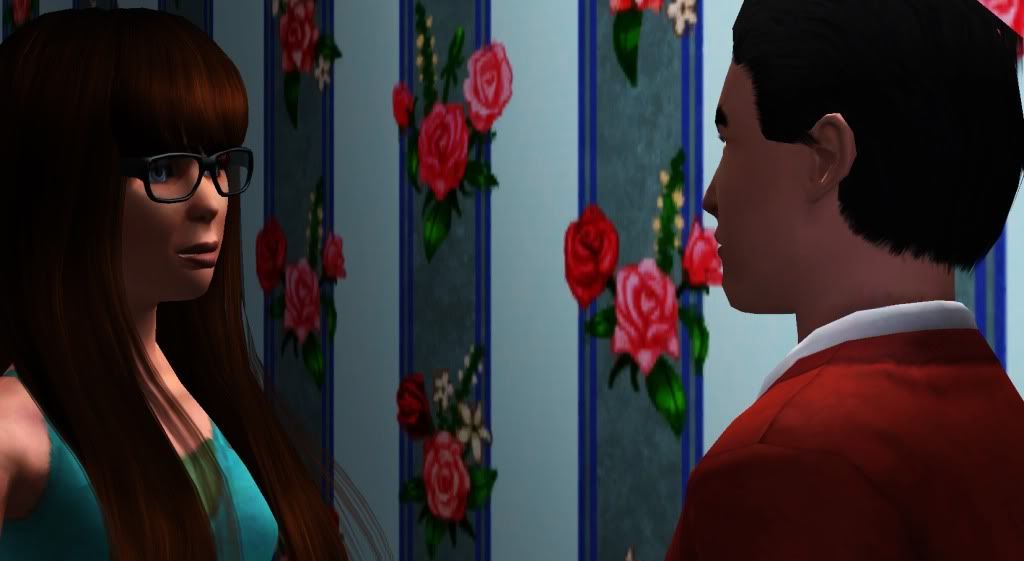 But soon enough, our girl had to run home to prepare for her party!
Unfortunately for the newly defiant Melody, there is exactly one (one) teenager in town, and it's Mortimer Goth. Way to stick it to the man, Melly.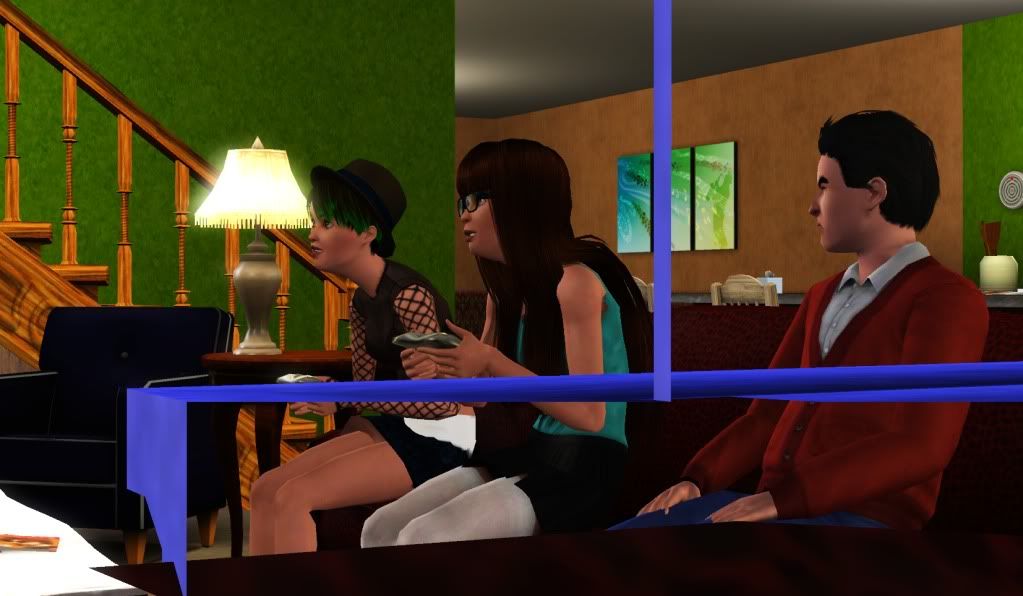 Cool party, bro.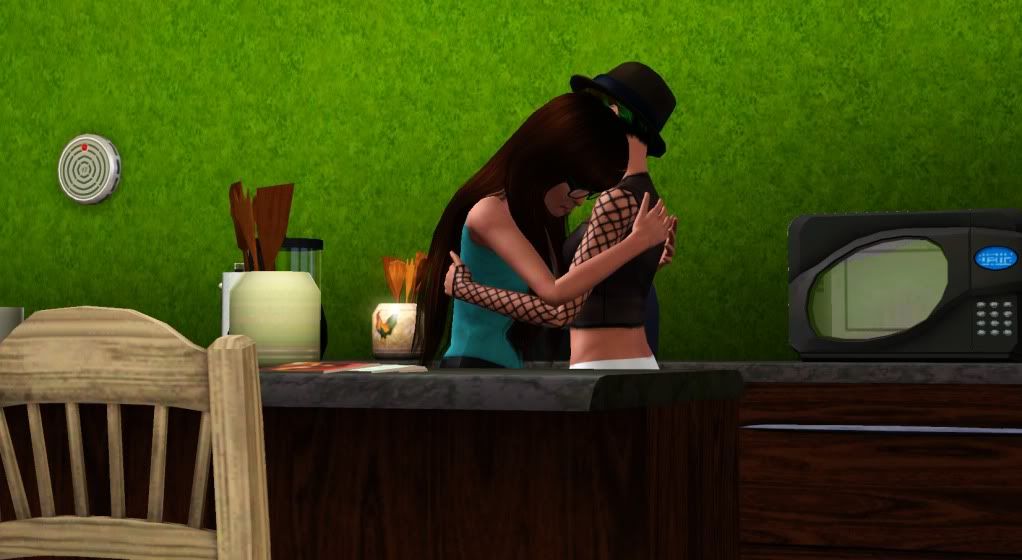 Sadly, it was the silly Goth boy, who was, in my game, quite the snob. Melody was very upset when her party turned out to be less than splendid.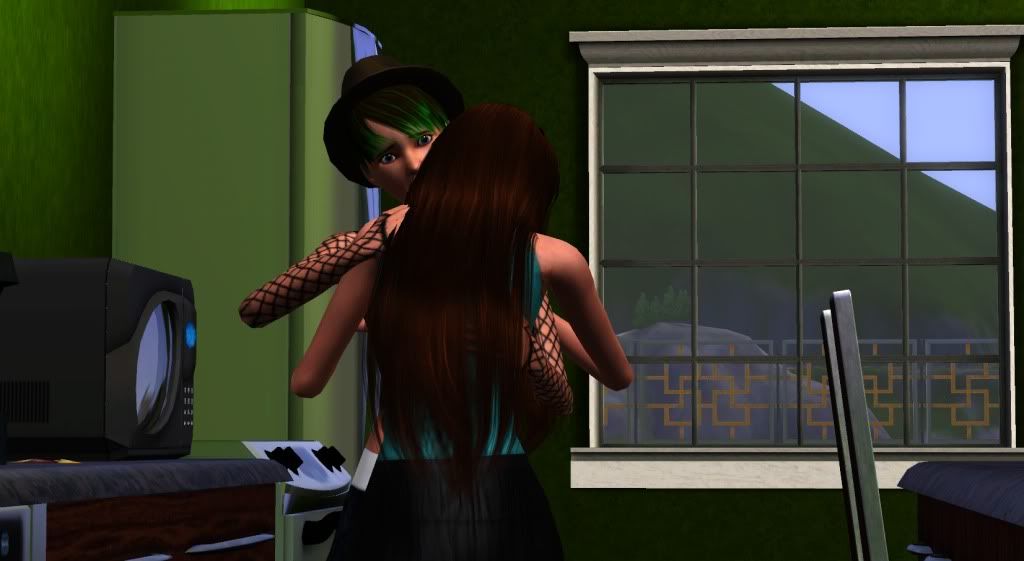 So Echo took one for the team to cheer up her sweet sister.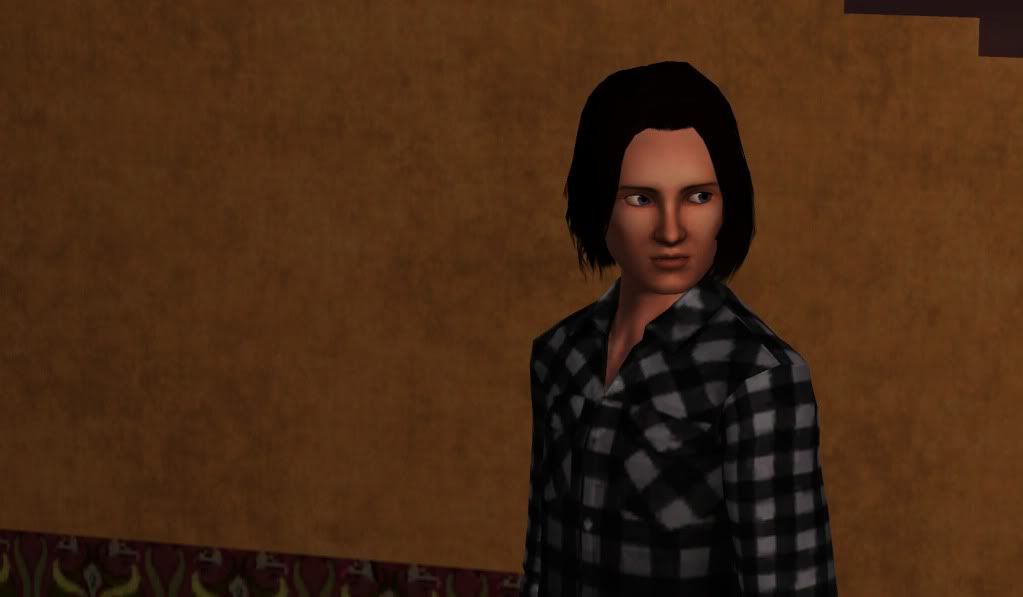 The adults soon returned home to a clean house. Soo Jin and Ban were content with its immaculate cleanliness, but Loki seemed a bit suspicious… Silly young adult, parties are for teens!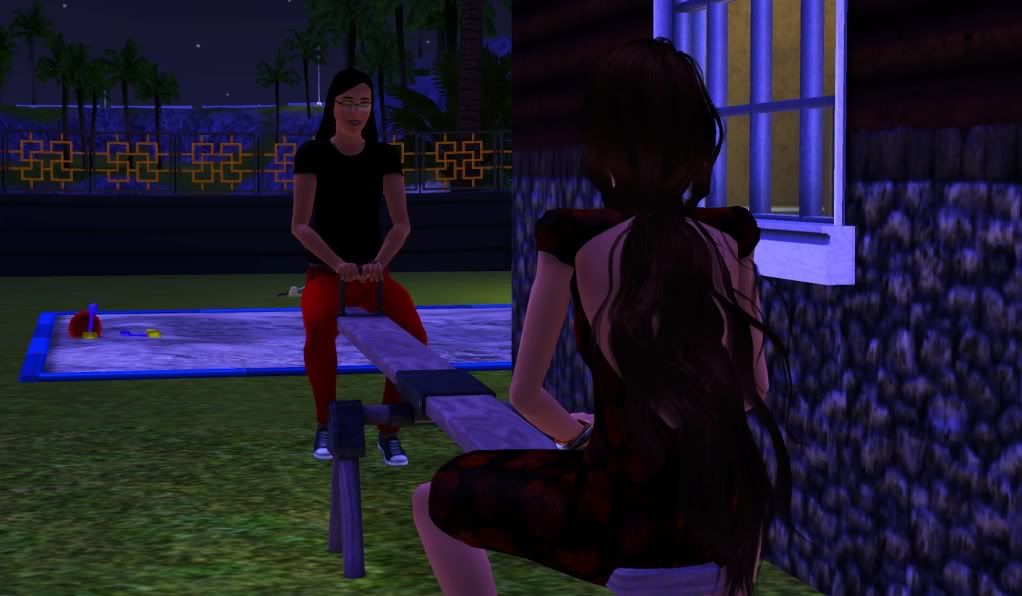 The old friends Soo Jin and Bandit decided some bonding time was needed, and the ladyfolks hopped onto the seesaw.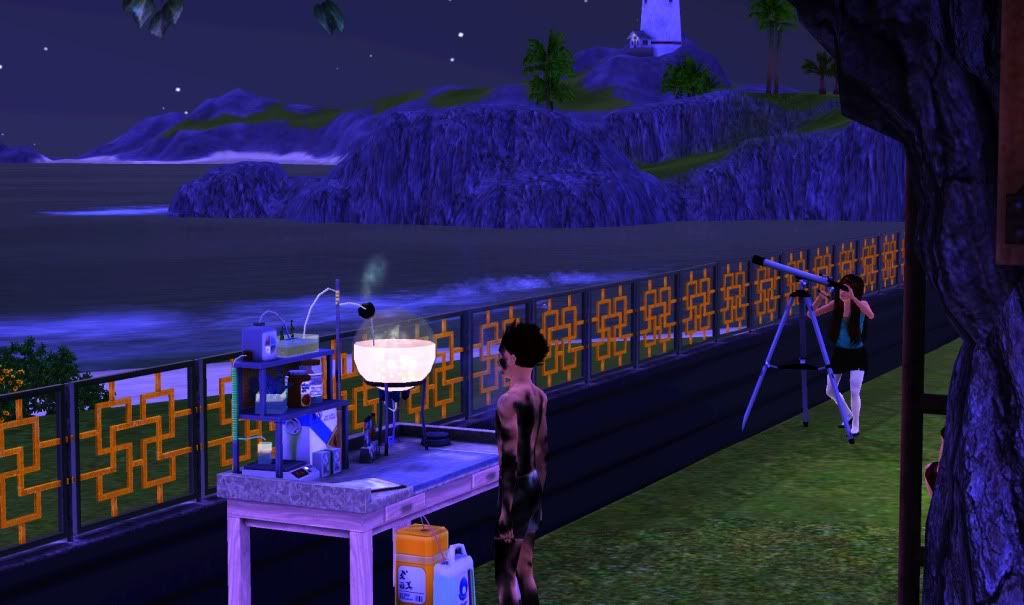 Loki then joined them outside to try out the brand-new potion table. He failed to discover anything, though.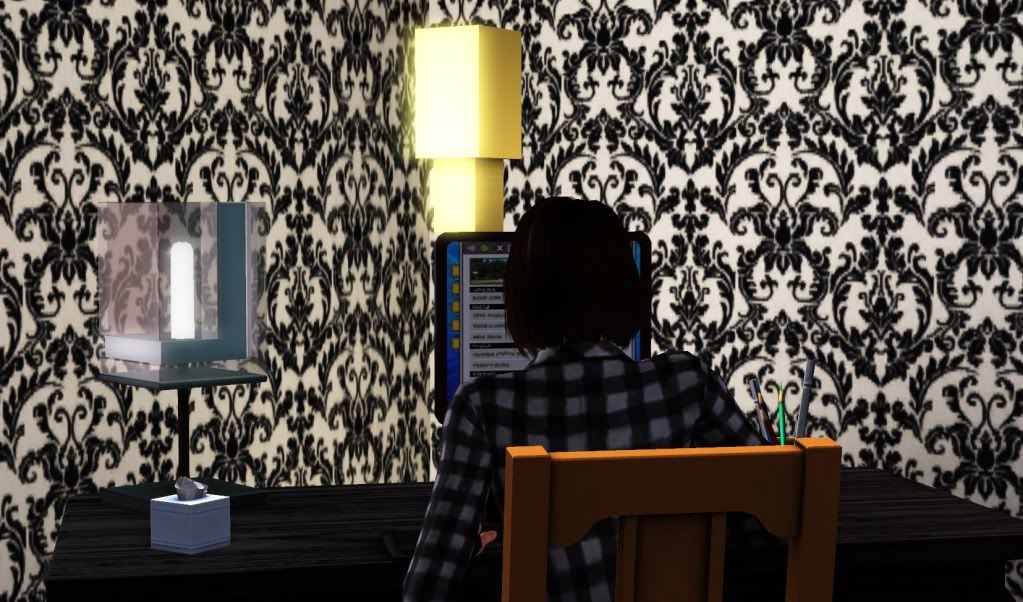 After his failure, he was inspired to learn more. He hit up the computer, and is now a test subject in the science career. Interesting stuff, yes?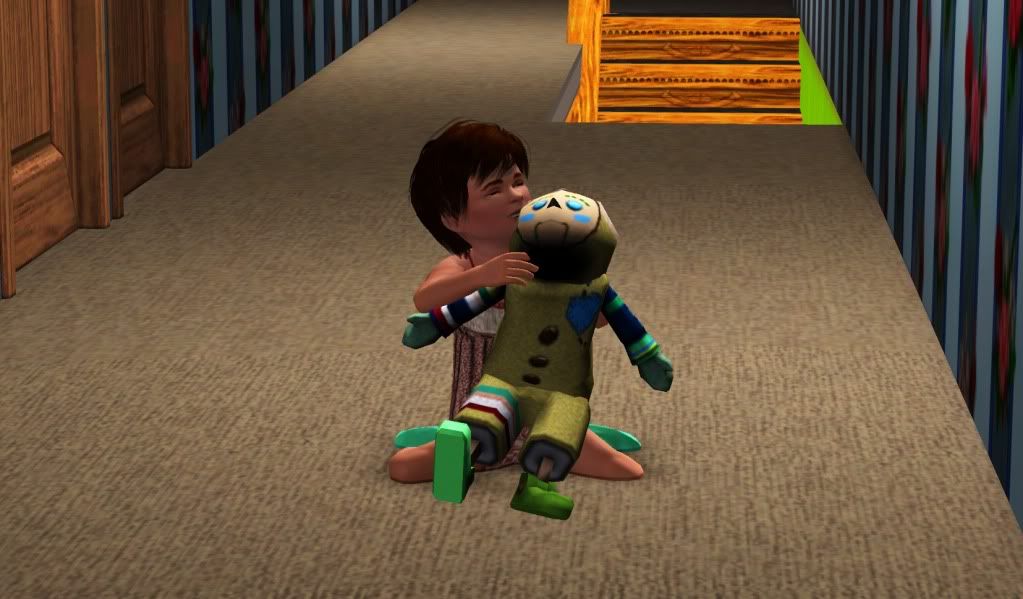 Soon enough, though, it was time for Virus (and Jelly?) to age up and command the childhood years.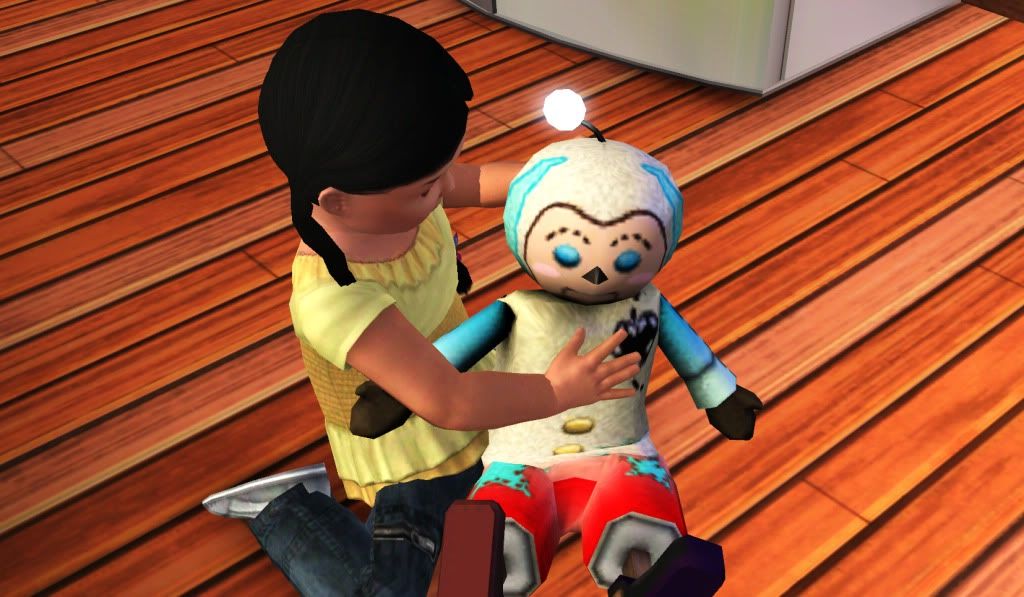 And Noemi (with Patches?) …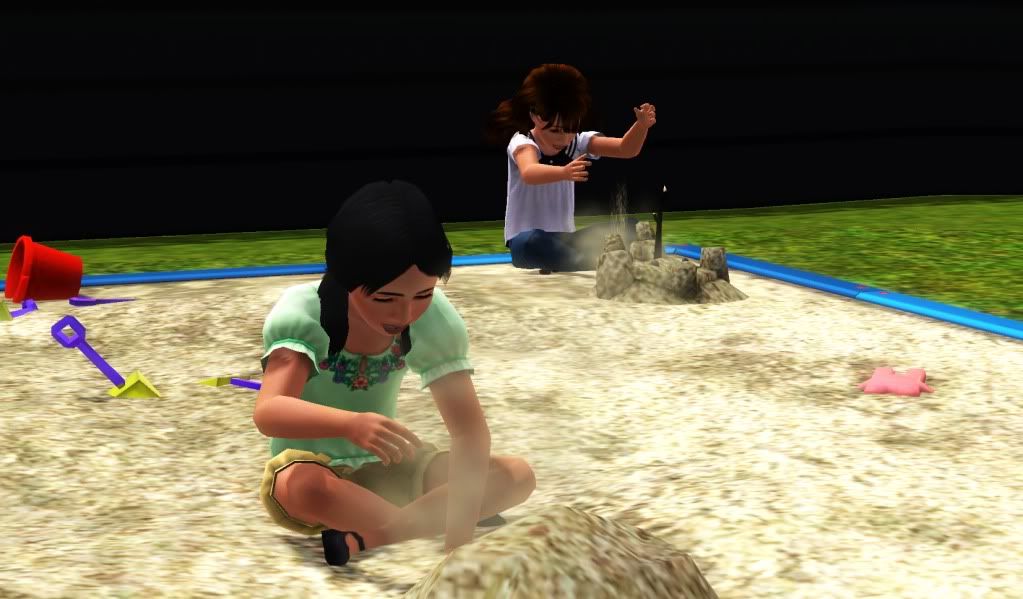 Both of our lovely girls: The inappropriate Virus, and our loner Noemi.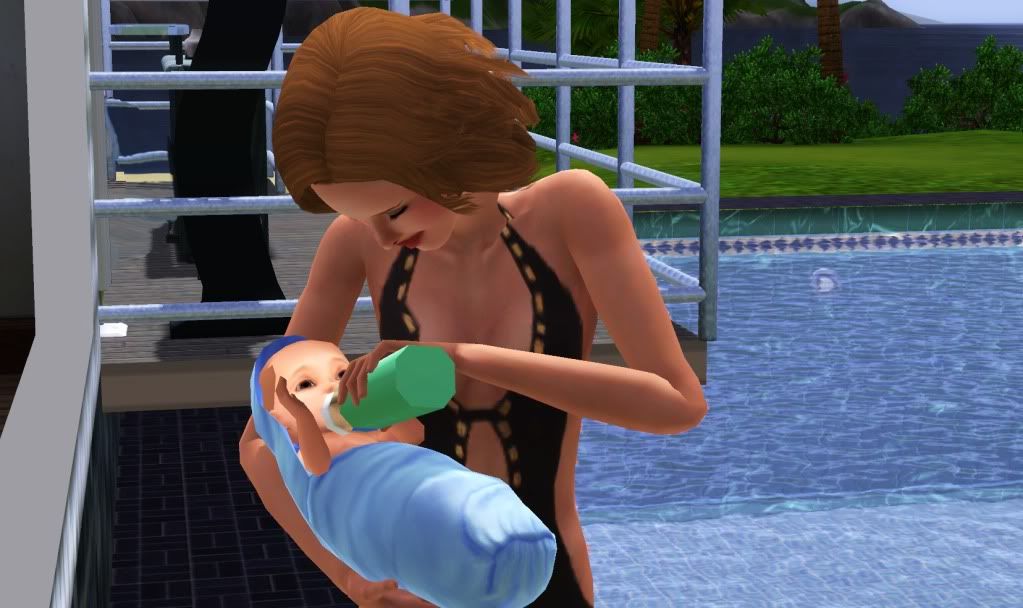 In other news, please meet our first grandson, Jack Dorkk, who certainly inherited that skintone from the Belladonna side lol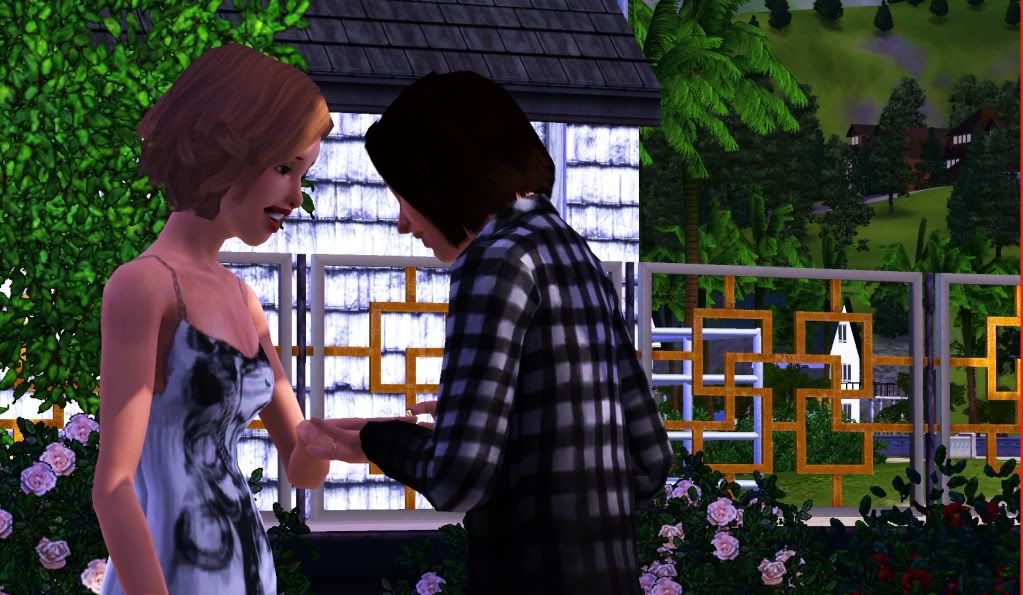 Having now had a son with the lovely Madi, Loki felt that it was time to finish this waiting around, and get married.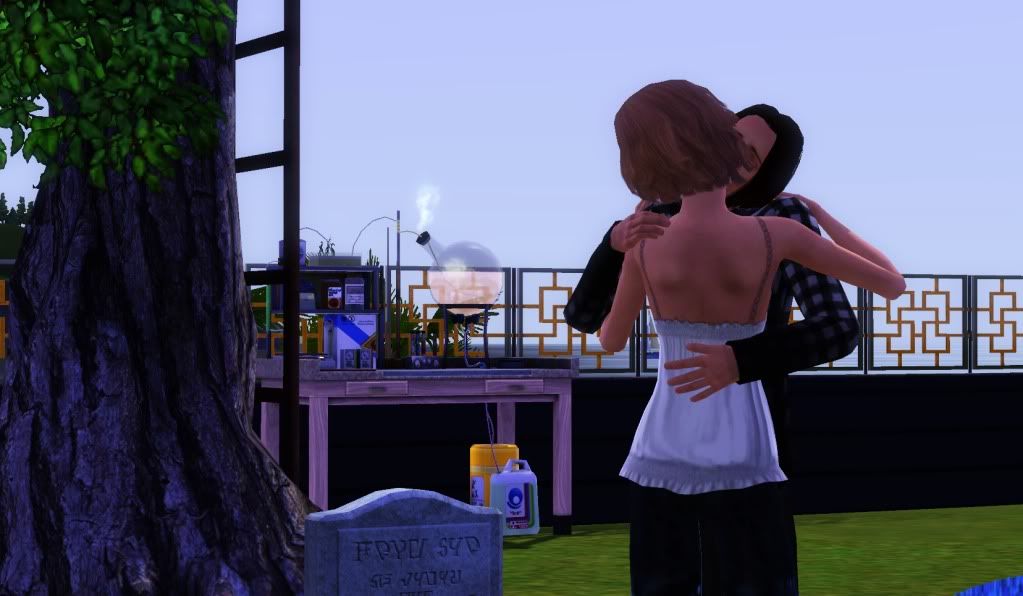 They're so cute! Well, hope you enjoyed this chapter of the Belladonnas—I leave you now on this happy note!
Yours,
B