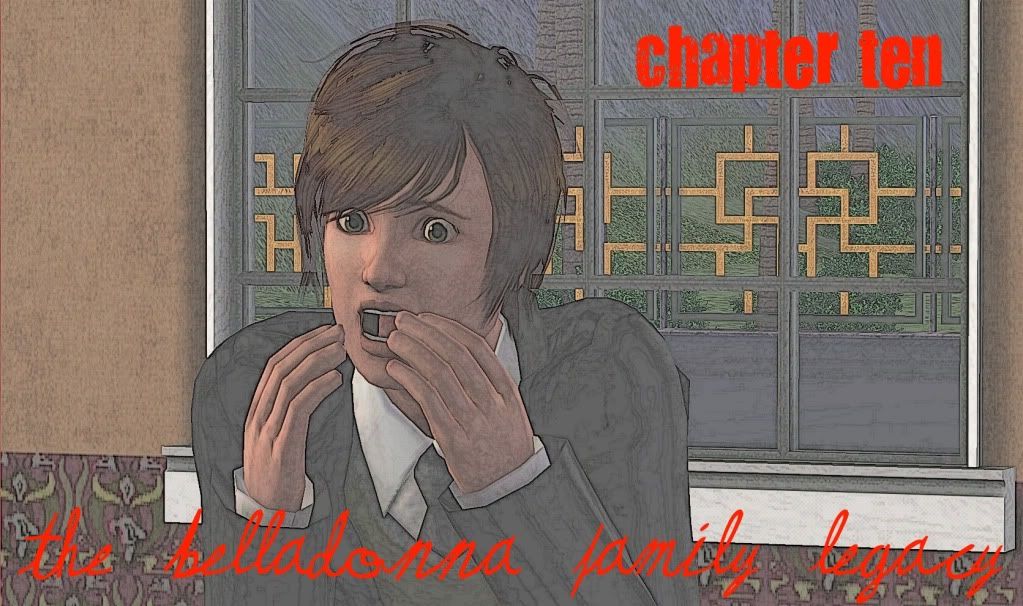 Hello and welcome back to the Belladonna Family Legacy! Yanno, I really quite like the whole picture-at-the-beginning thing -- Opinions?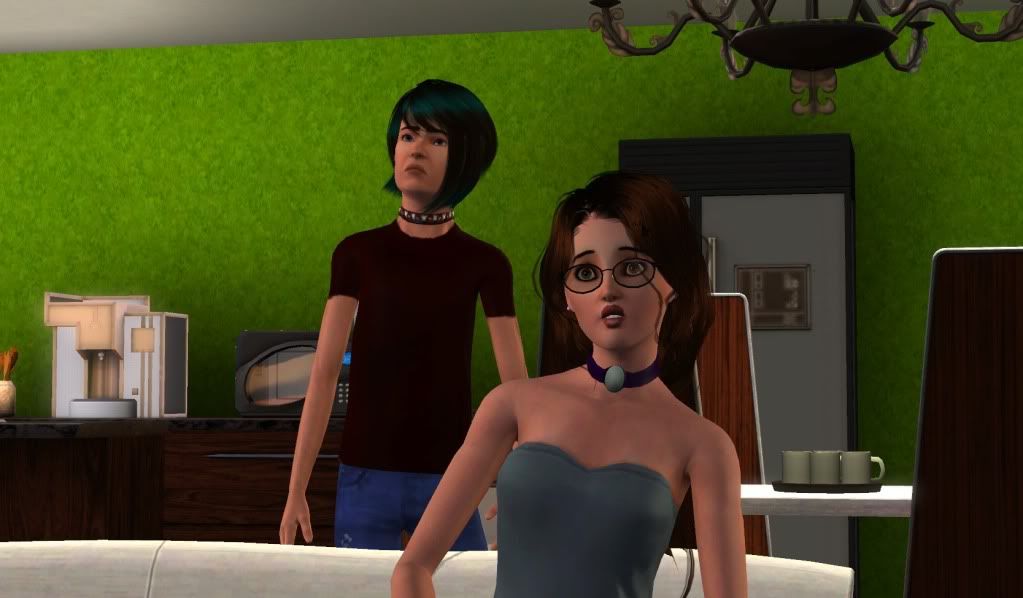 Anyways! (Can't believe I was off track in the second sentence!) Here we join Mama Bandit and Teen Loki having an ... enjoyable time. I can't help but think they may benefit from some mother-son bonding, eh?
Hm... In this picture, Loki looks a lot like Heechul....
/realizes what was written/ SHISUS! No, I'm not deleting it. I'll leave you to wonder, constant readers.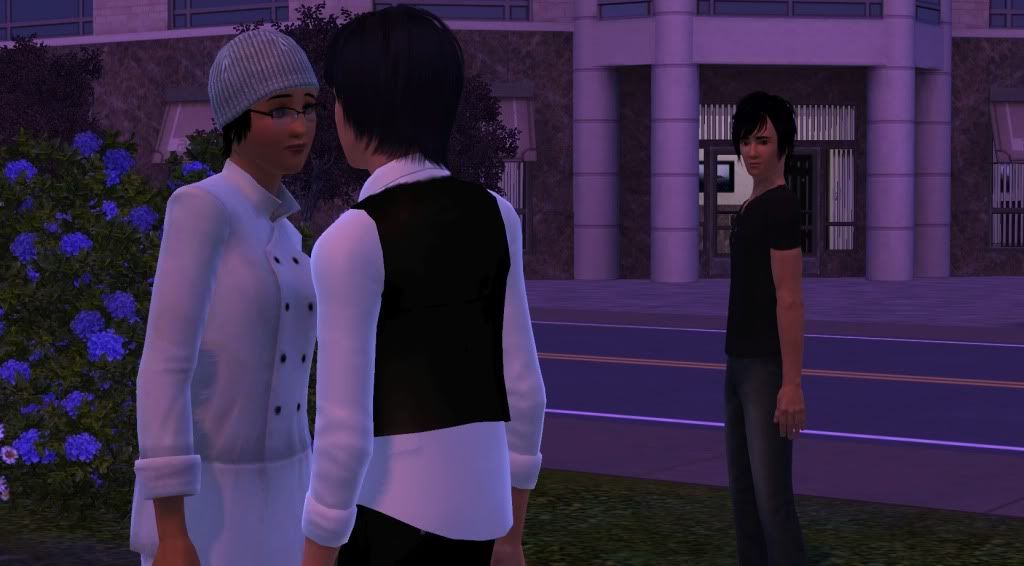 The newly-engaged Heechul x Soo Jin couple were having a few moments together before SJ had to head home from work for the night. But, as you can see, a blast of the past, Leeteuk, had come to haunt the lovebirds. Not haunt in a bad way, mind you, he's quite good-looking, just … stalk.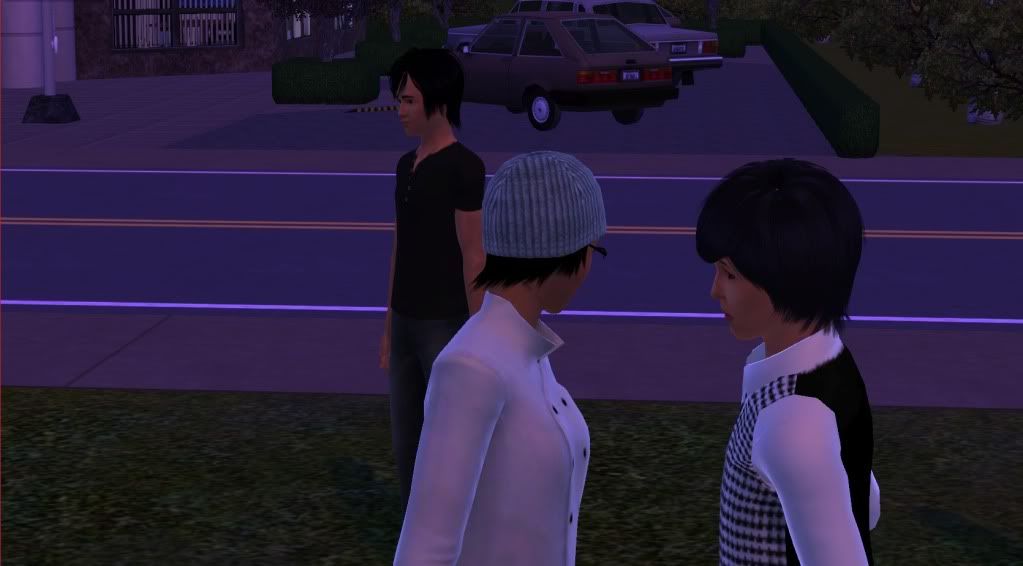 Poor Teukkie...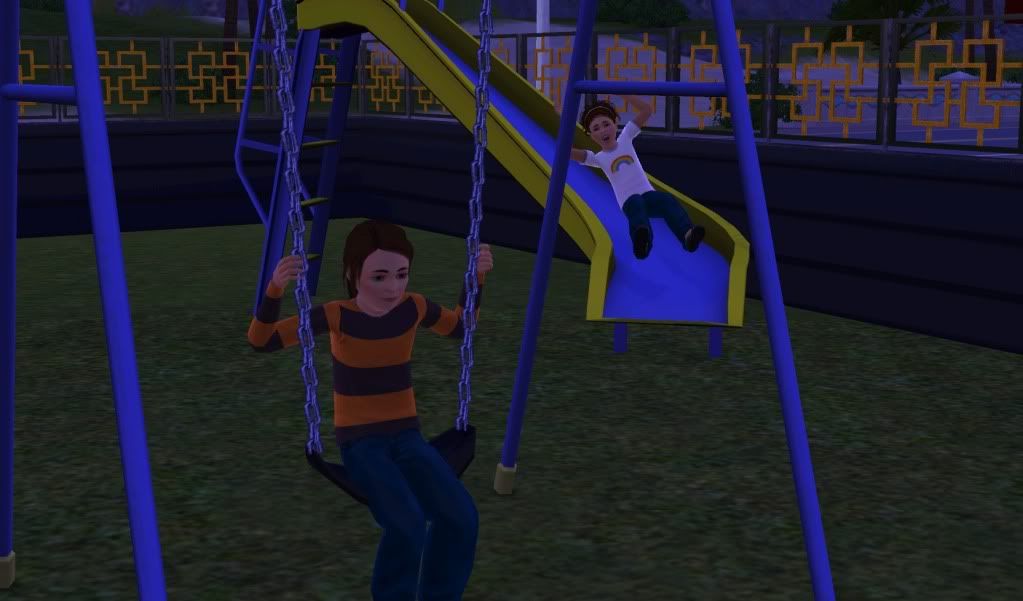 The girls, meanwhile, were enjoying every moment of their pre-Generations childhood, while still miraculously doing their homework each night without being told. Good for them.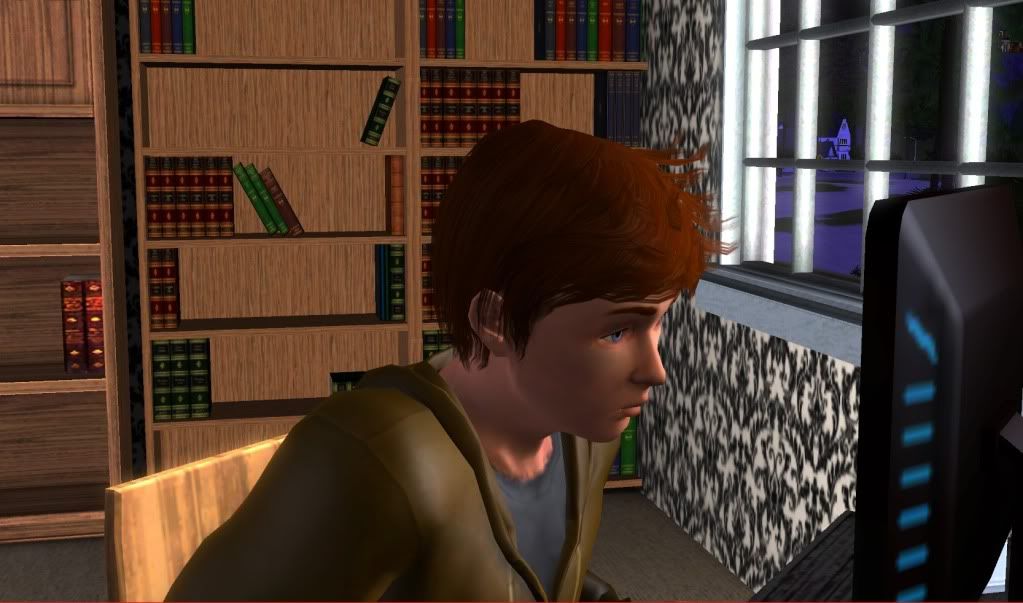 Their father also enjoyed spending his occasional downtime doing the all the more mature thing: video games. His posture kind of mimics mine: Hunched over playing…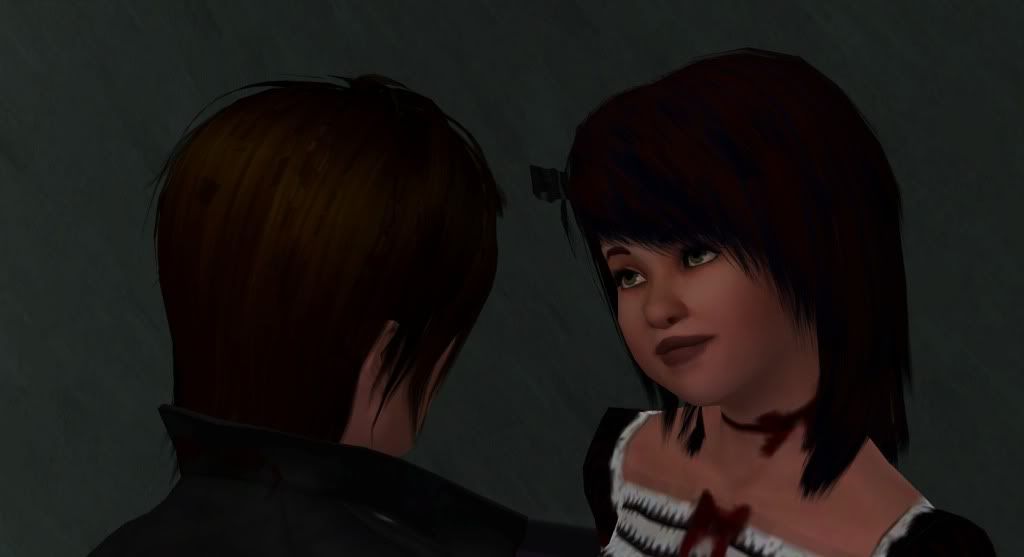 Victor, meanwhile, was saying good night to his fiancée Trina. They're cute in a lame-romance-novel kind of way, eh? (Sorry, JP!)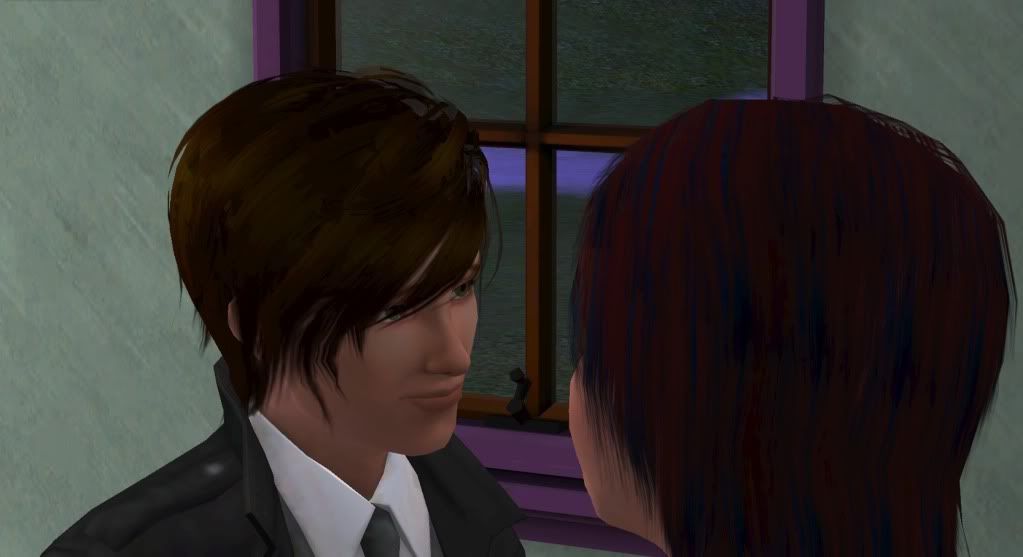 Ahhh~ I love love!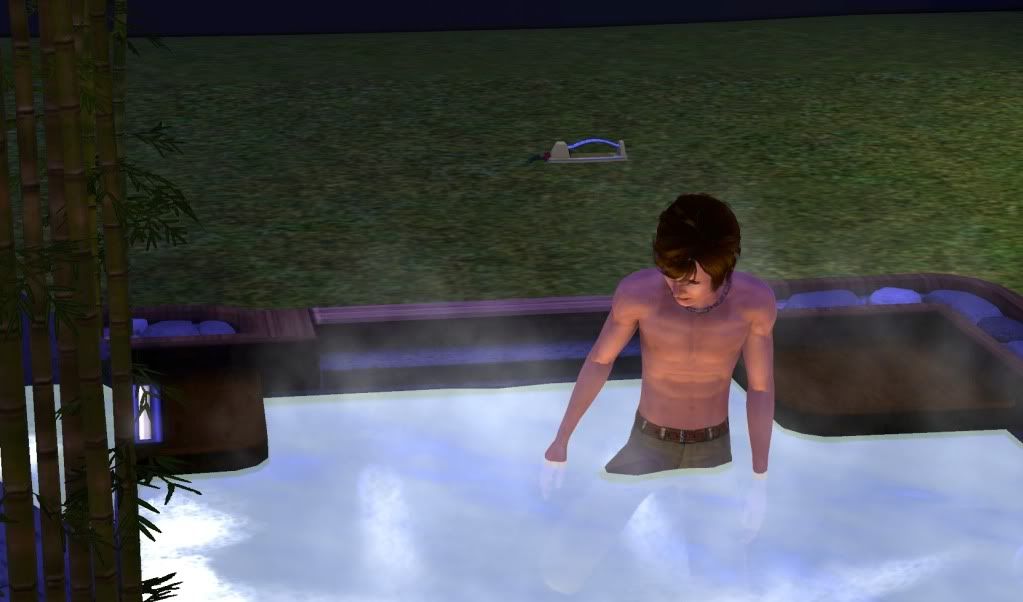 And then, it was time to count down to the marriage… (Also: DAMN!)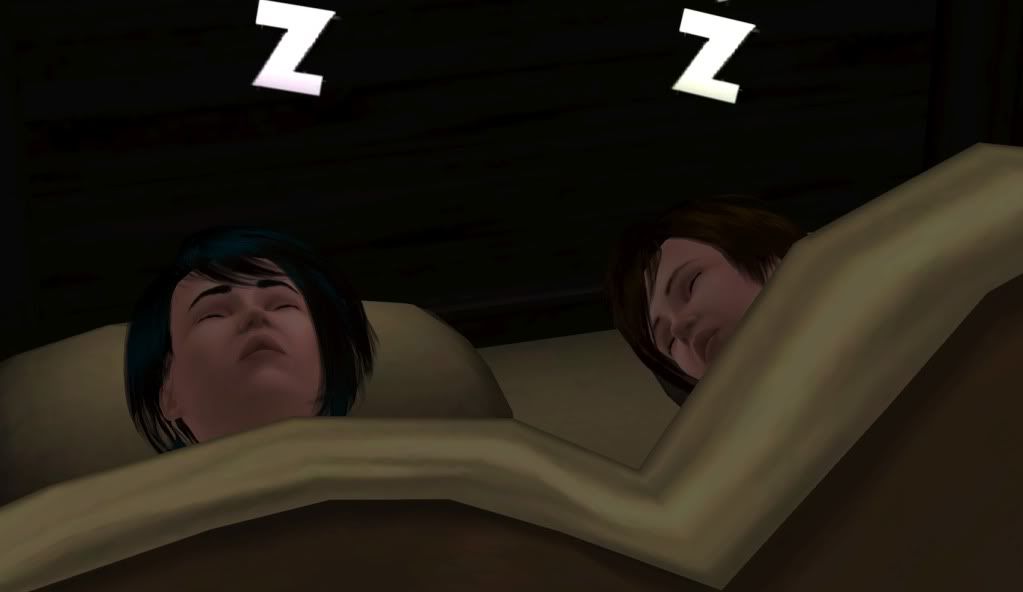 Yanno, I used to be extremely particular about who was sharing beds with who (and not just for the woohoo), but with legacy life, I pretty much no longer care. If they can sleep together, go at it (;

For instance, this is Loki and Victor. Fun fact: Their relationship bar has always been 100% full [like thank Shisus for tag!], so this isn't a big deal...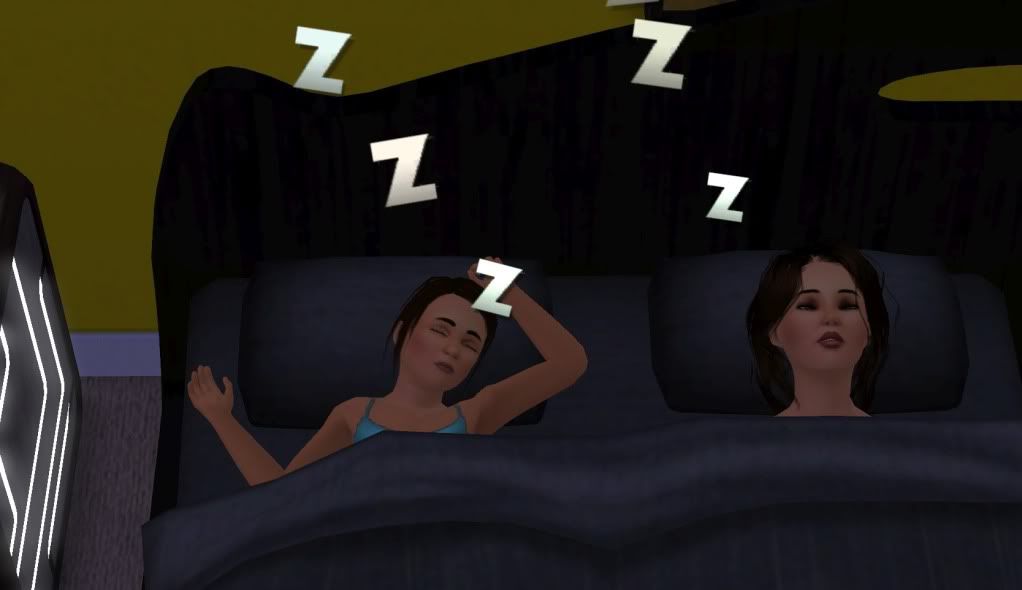 At all. (And don't you know keeping makeup on makes your face look older? Unnie told me.)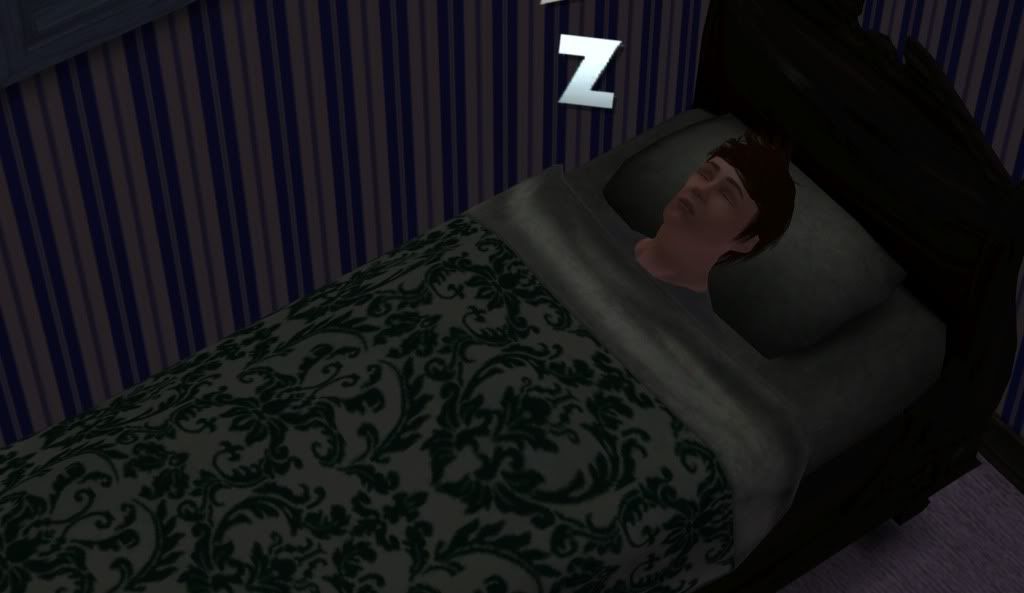 Boyfriend even sleeps alone quite a bit. Poor kid. No spoon for you!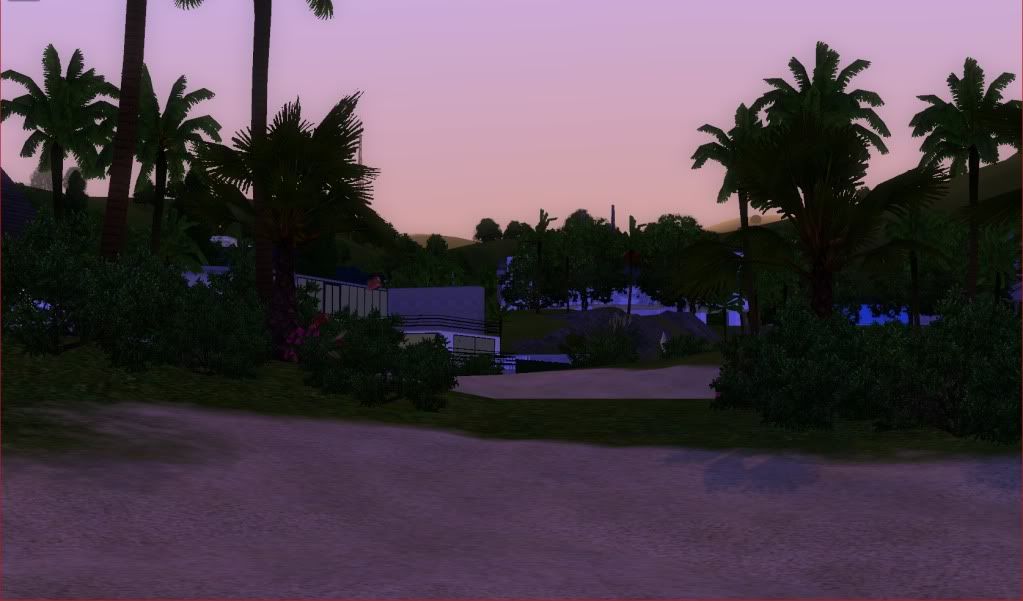 Morning in Sunset Valley. And it's not just any morning. Victor's wedding day!
In fact, it was supposed to be Victor's wedding day.
"Supposed" being the keyword.
Victor, erm, overslept. His own wedding. I know, I'm a horrible Simmer. Whatever. Trina will live. Probably.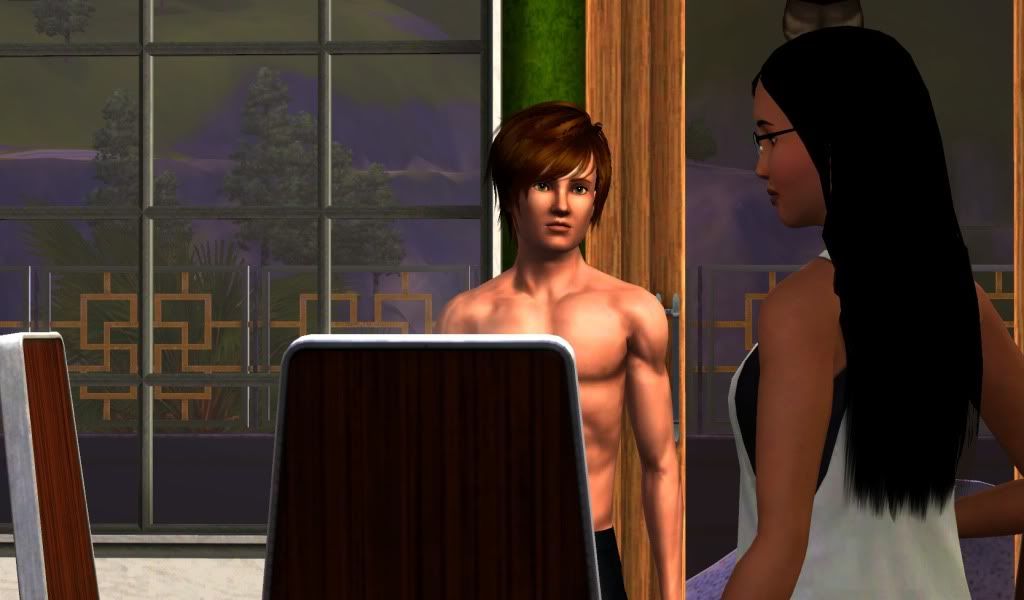 Instead he stayed home and made eyes at Soo Jin (damn. just damn. y u no real? What's craziest about this picture is that I really didn't have anything to do with it. That's just EA shit.)

Bandit spent the day huffing around, as it had technically been her party – she had made the phone call. Embarrassing….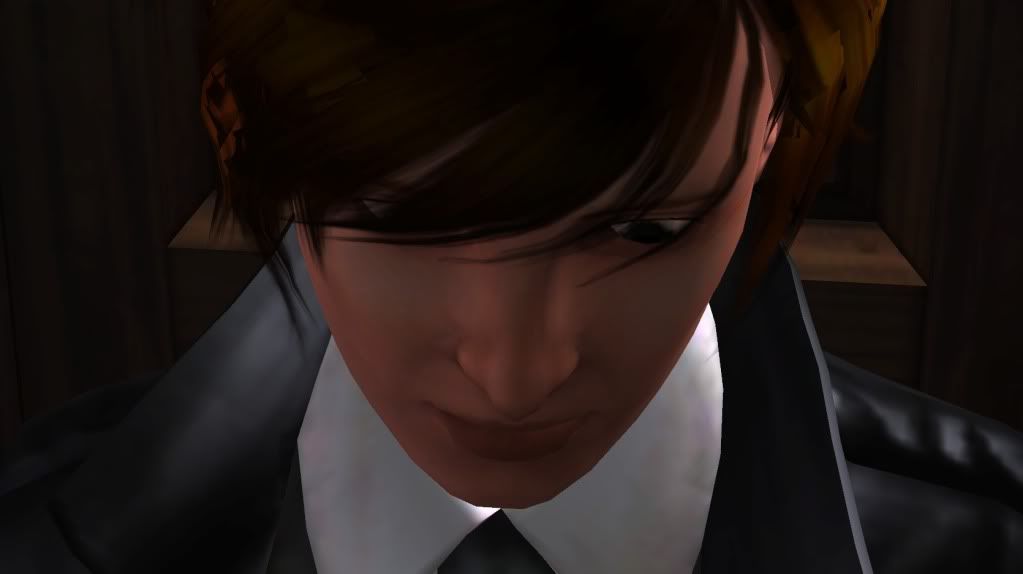 After a bit of soul-searching, Victor knew what he had to do.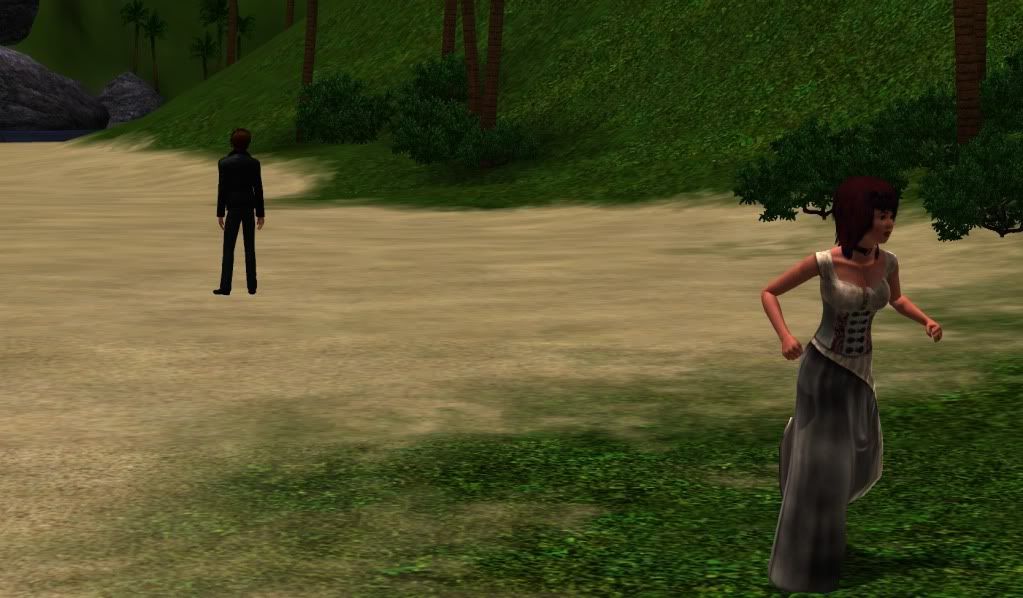 She came in her wedding dress, and, without acknowledging him, ran off.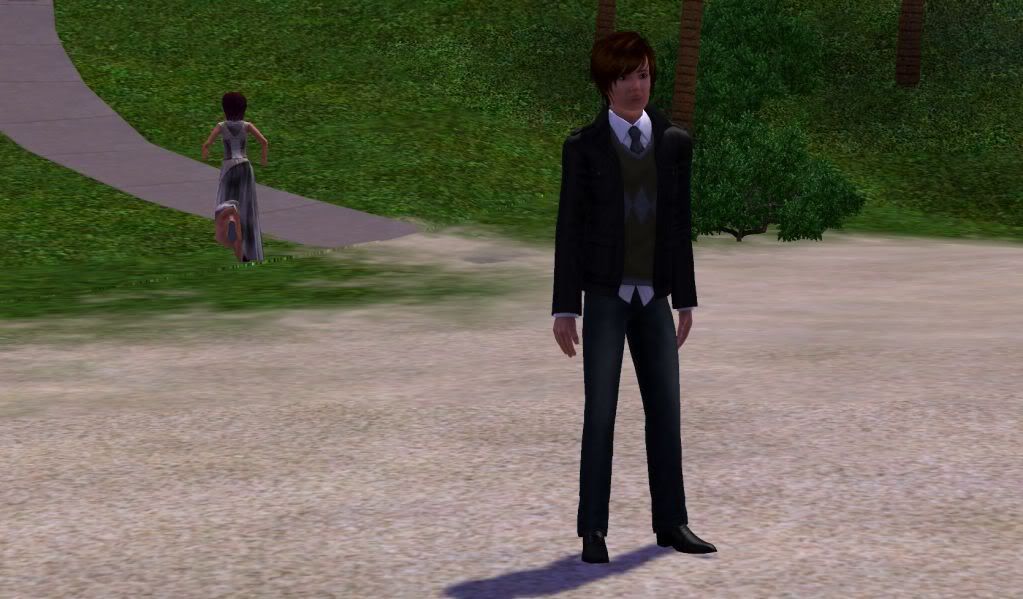 Dumbass.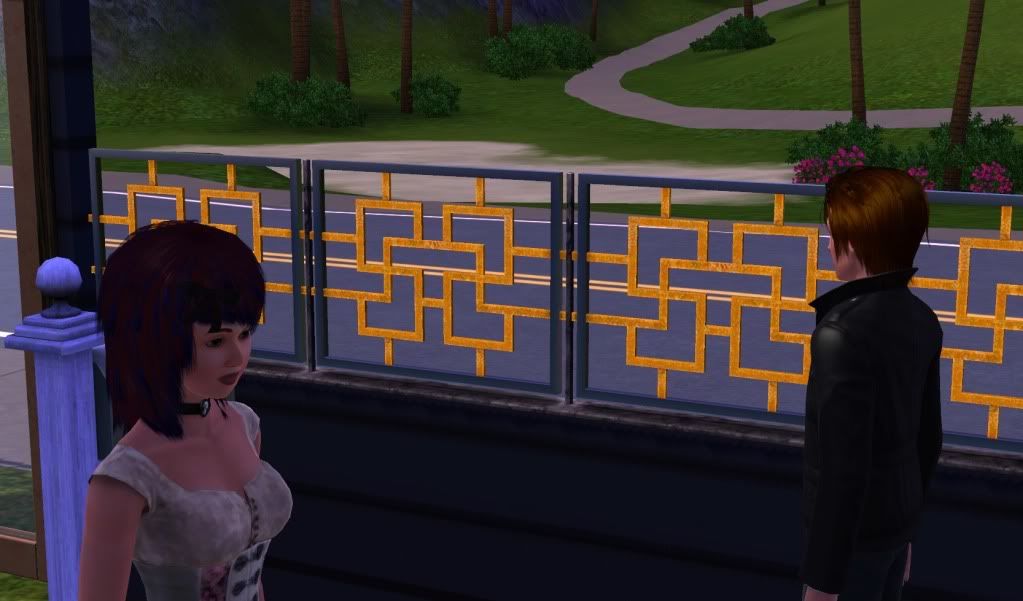 But Victor was persistent, and it paid off: She came to him eventually, still in the dress.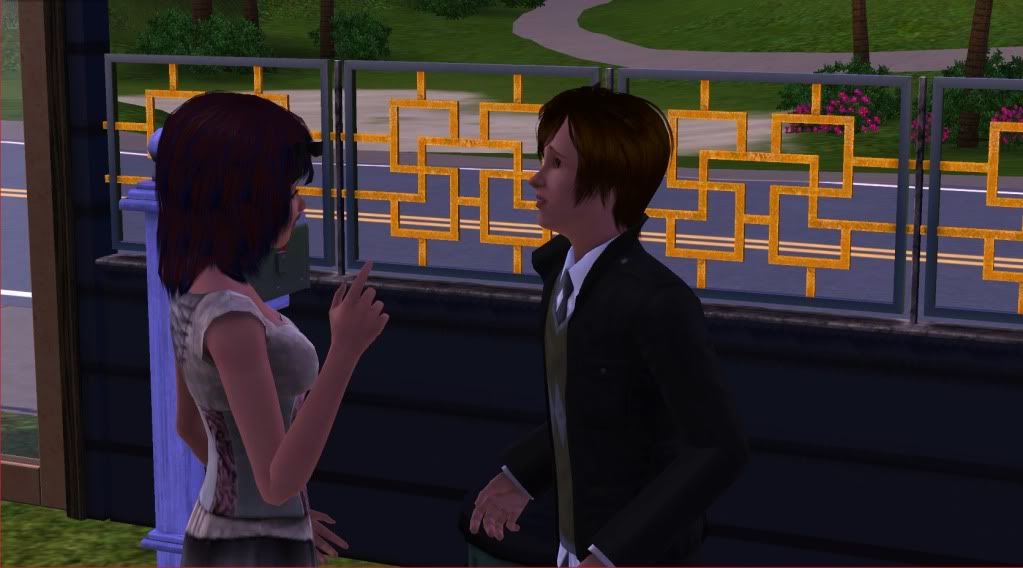 Tense....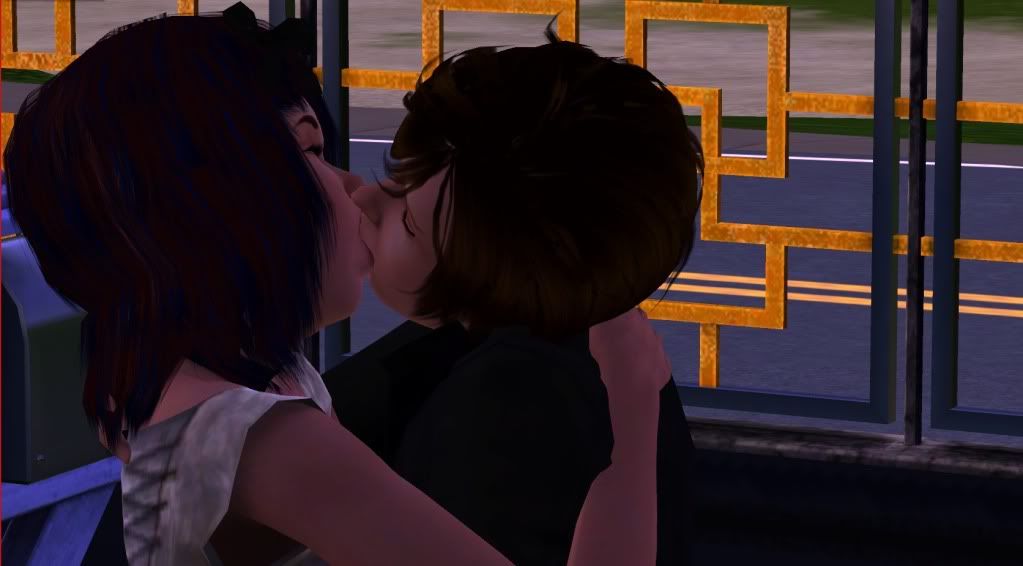 ... but they made up (again, I apologize, JP).
(not really.)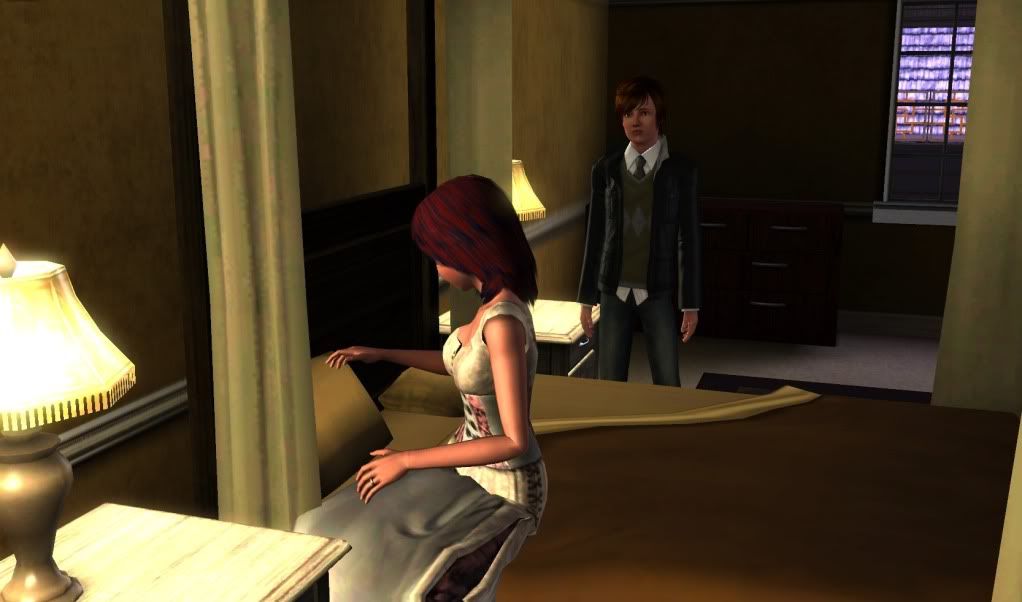 I… I do believe that I'm about to doubt myself. Victor, don't you know you're about to bang this chick? Aren't you… oh goodness, this kid is odd.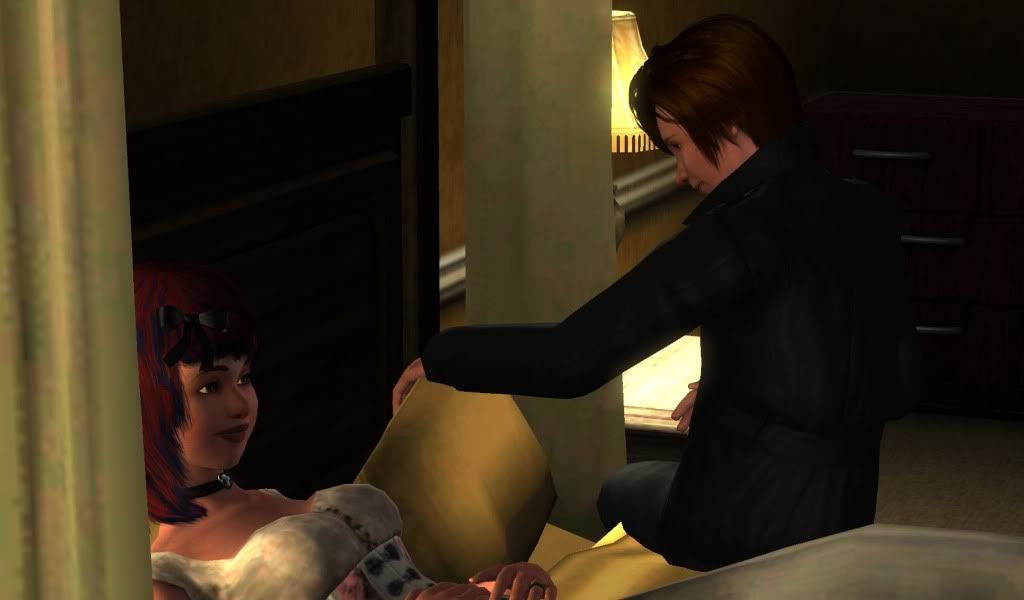 STUPID LIAR.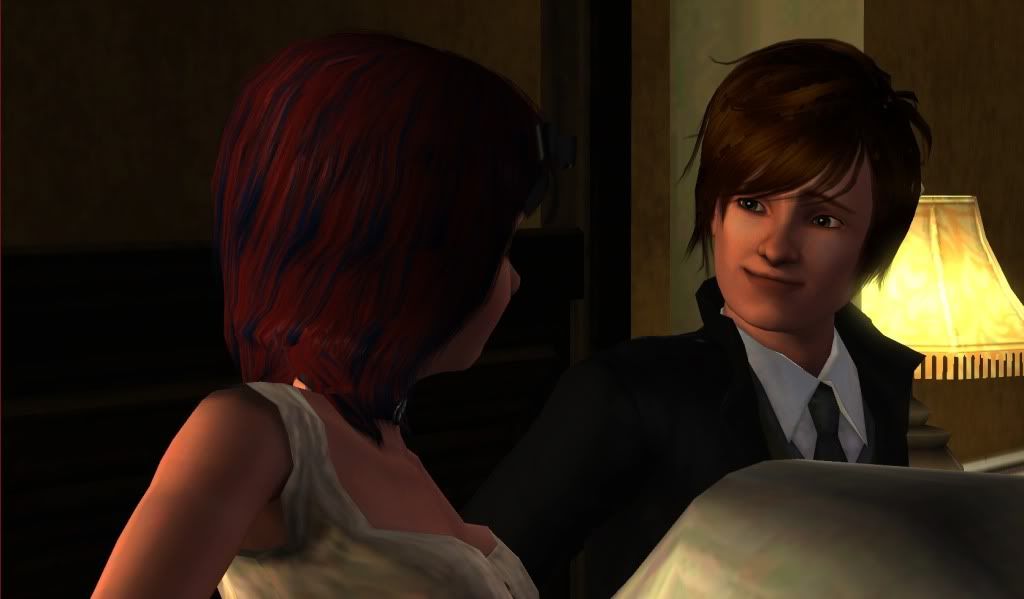 Does he?
Doesn't he? JUST LOVE HER, DAMMIT!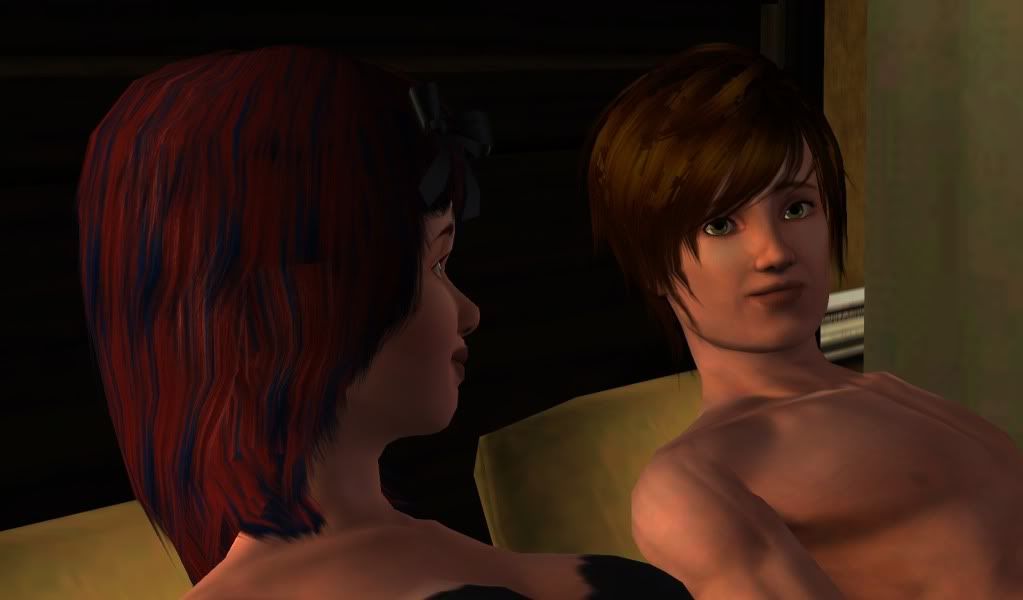 Screw you, Victor. (dirty joke, anyone?)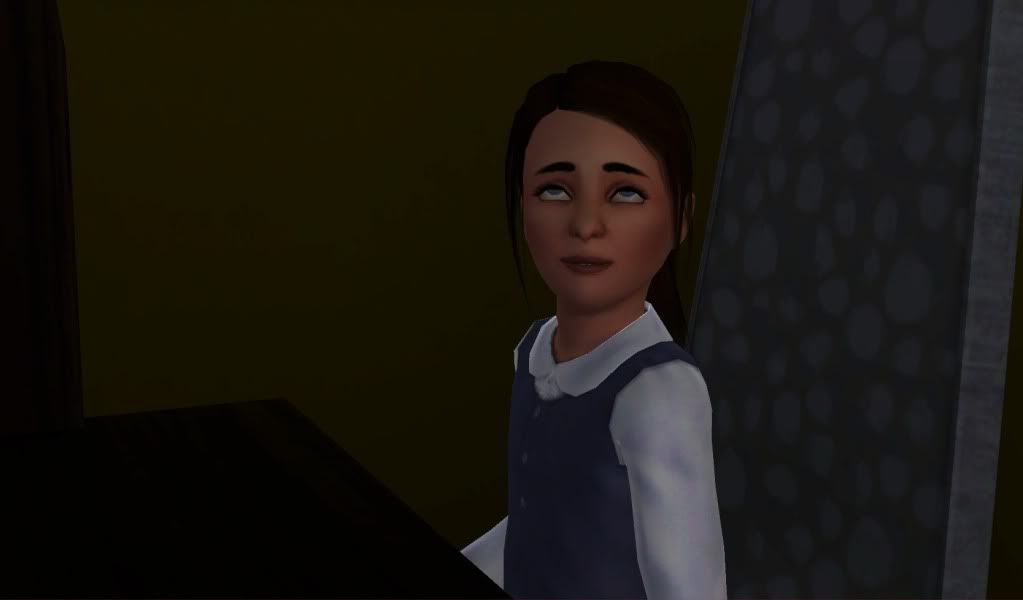 Turns out Victor isn't the only one breaking down…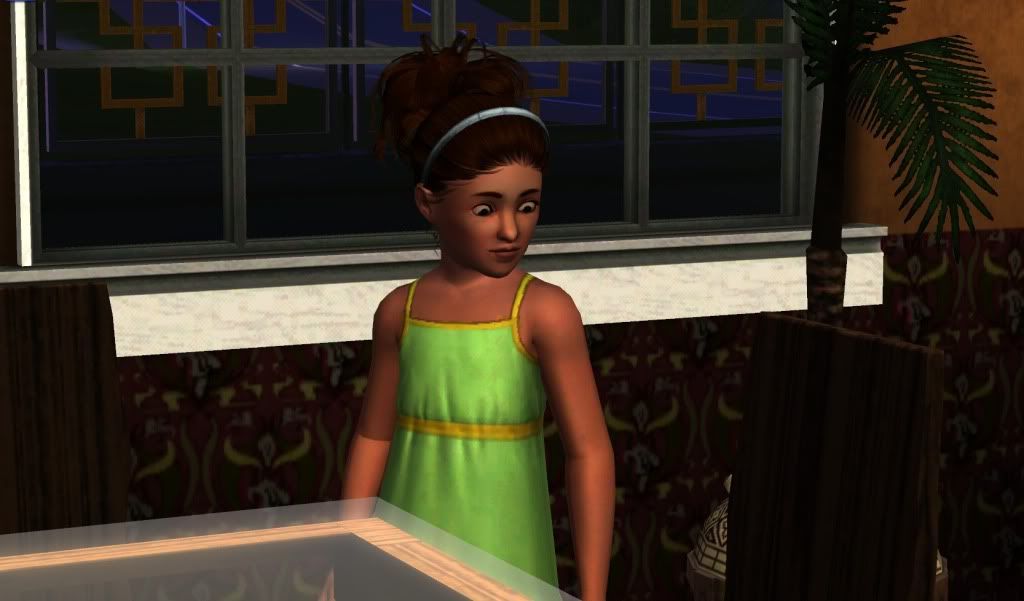 …and having major issues.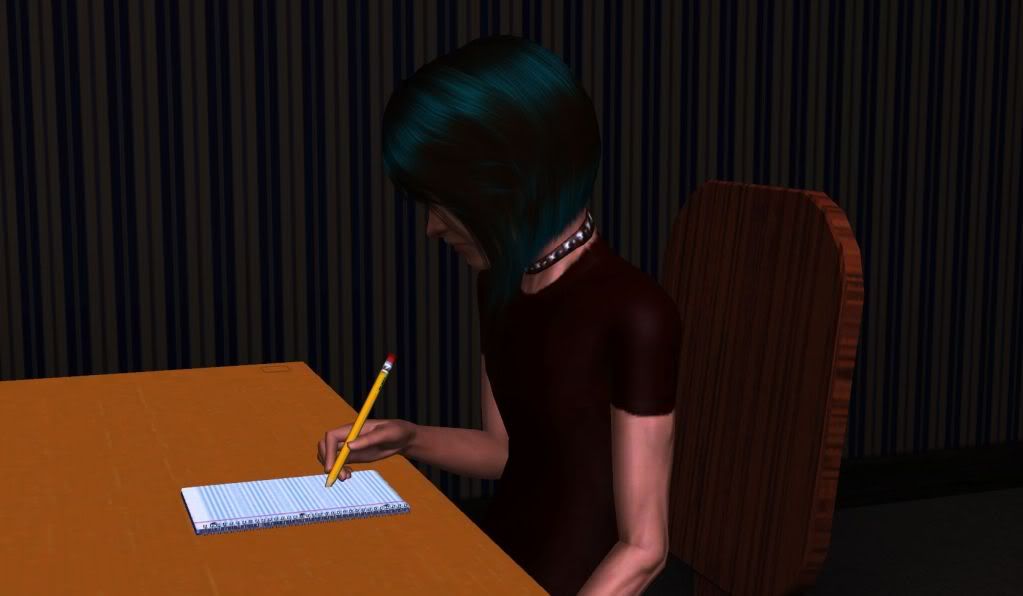 In fact, Loki is the only child in the house that's entirely fine. /tries to keep tone of surprise out of voice/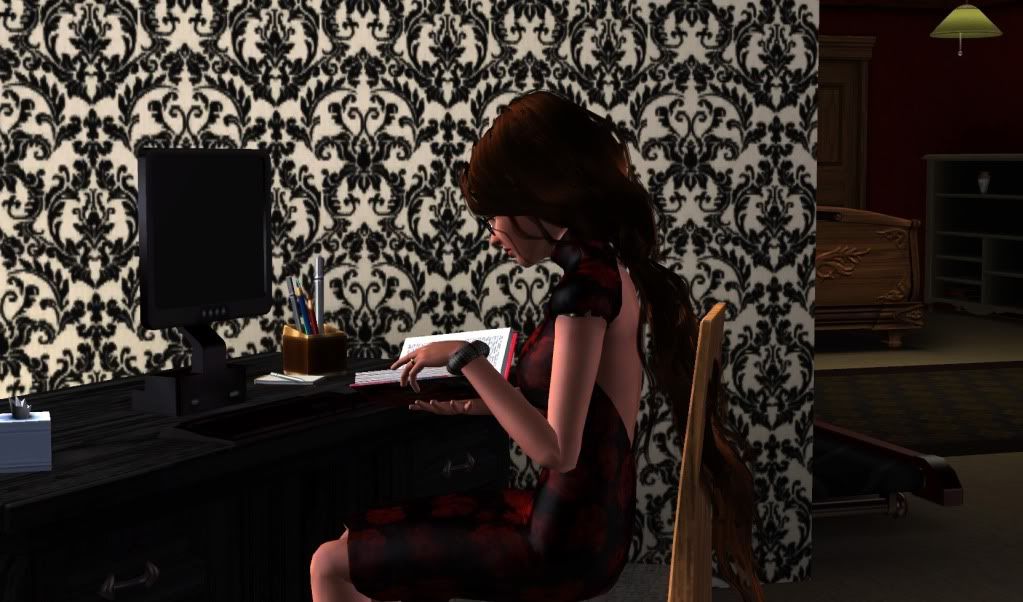 Bandit continued to mope about in her formalwear, as she does… (yes, it's been multiple days)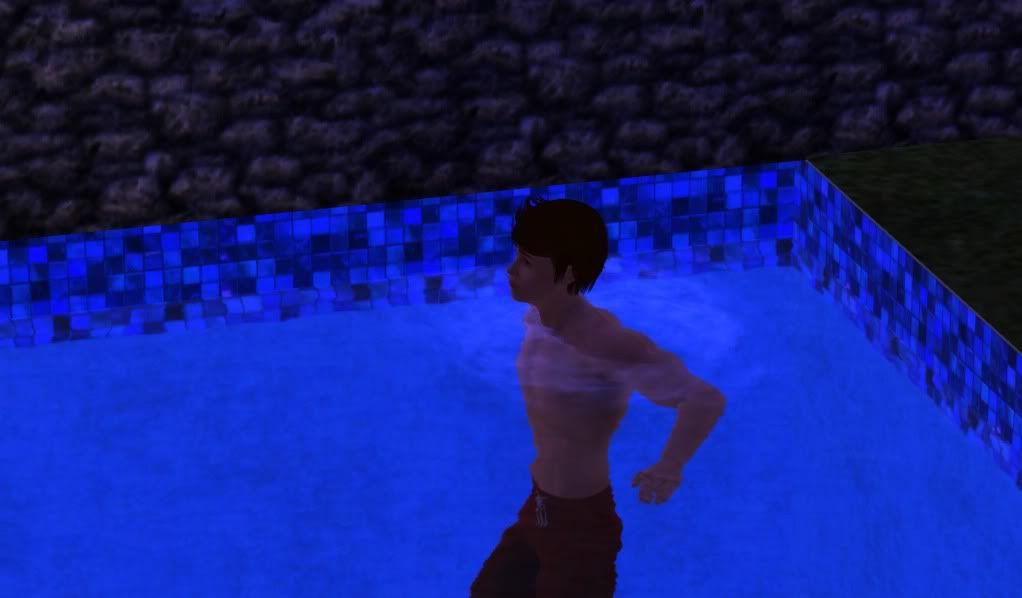 Oppa BF was swimming (you'd think after a long day of doing doctor stuff he'd want a break? Nah.)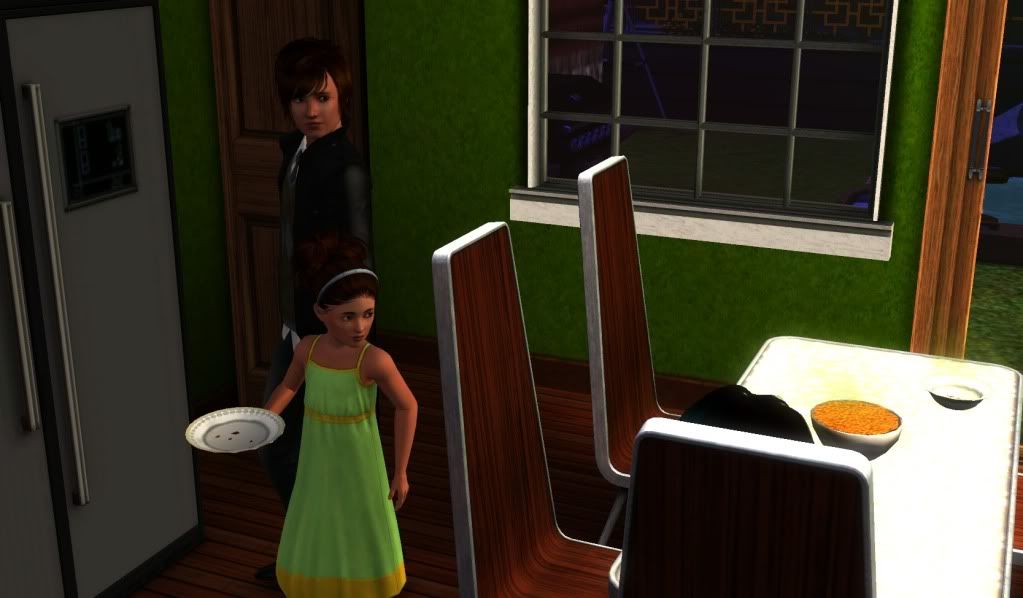 Well, in all fairness, Loki's siblings didn't really seem to like him. I can kind of understand the bitterness now. I mean, his sisters were born only three days after him (or something like that, you know how the Belladonnas breed), he didn't have a chance to be the baby. Even I, the narrator, have neglected him in favor of his jerkish brother (that's right, I said it). I kind of… feel bad for Loki. I'll make it up to him, I promise!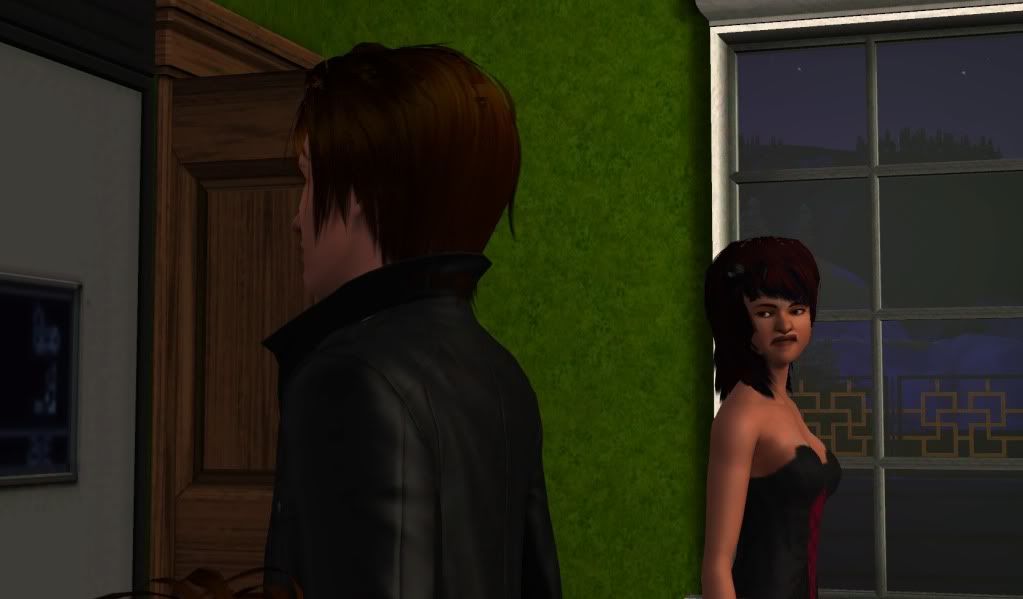 What have I done? I think I'm taking these pixels too seriously, but I mean, jeez! I wanted only the best for them and they shoot death glares back and forth? And after the death glares, they rut? My head hurts.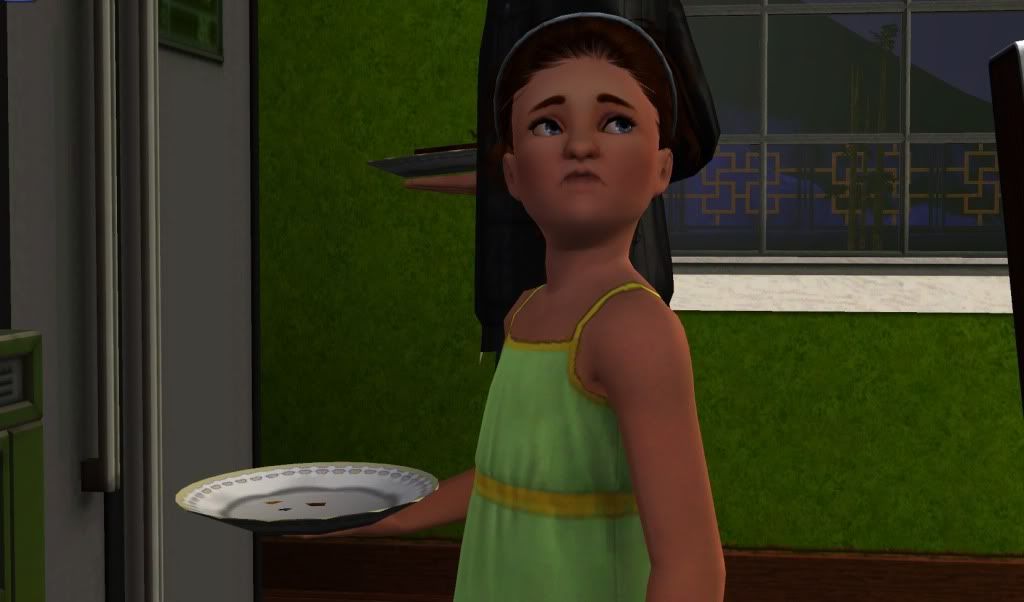 Echo's cute, though, eh?