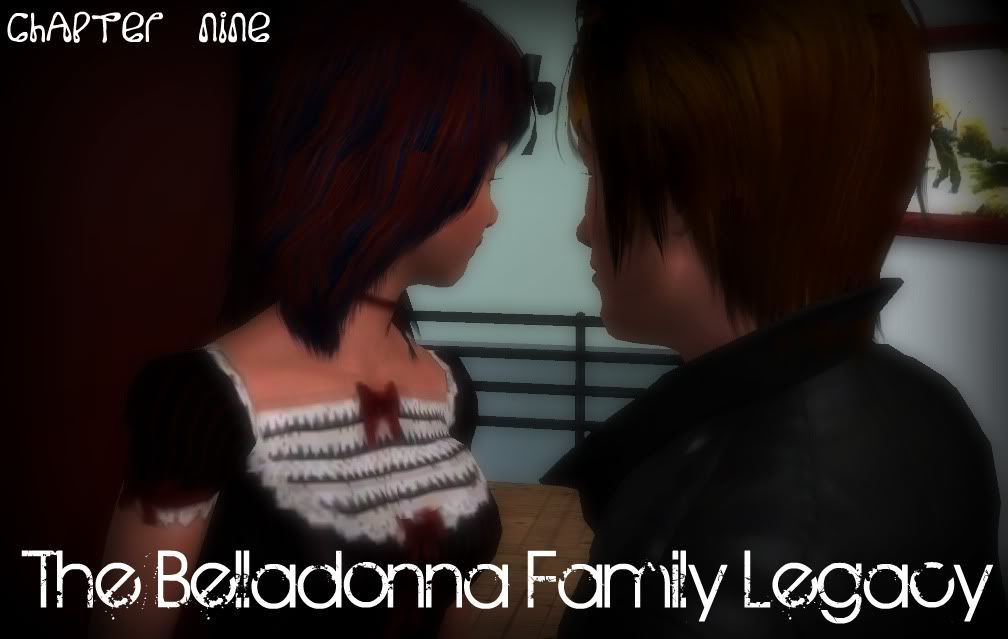 Hello, and welcome back to the Belladonna Legacy!
As you remember, here are my lovely (awkward) lovebirds: Trina and Victor.
Aish! Her face is so round! Look at those Henry Lau cheeks. I just rolled her face, and had to keep those cheeks. Too cute~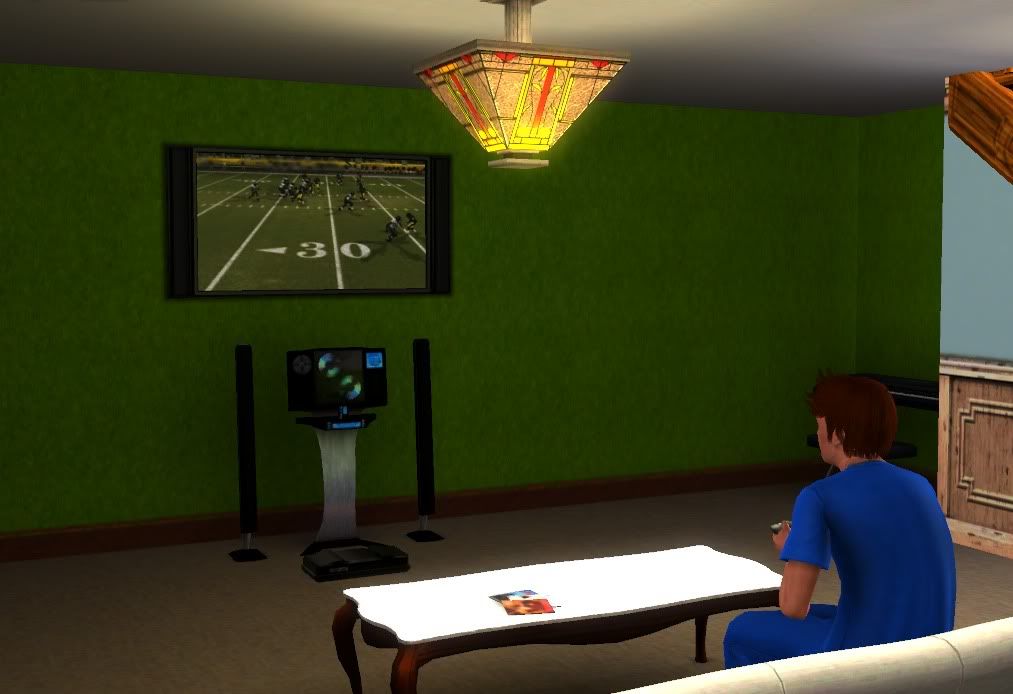 Anyways! Hem, hem, fangirling done! Back with the other members of the house, Boyfriend was playing video games (as he does)....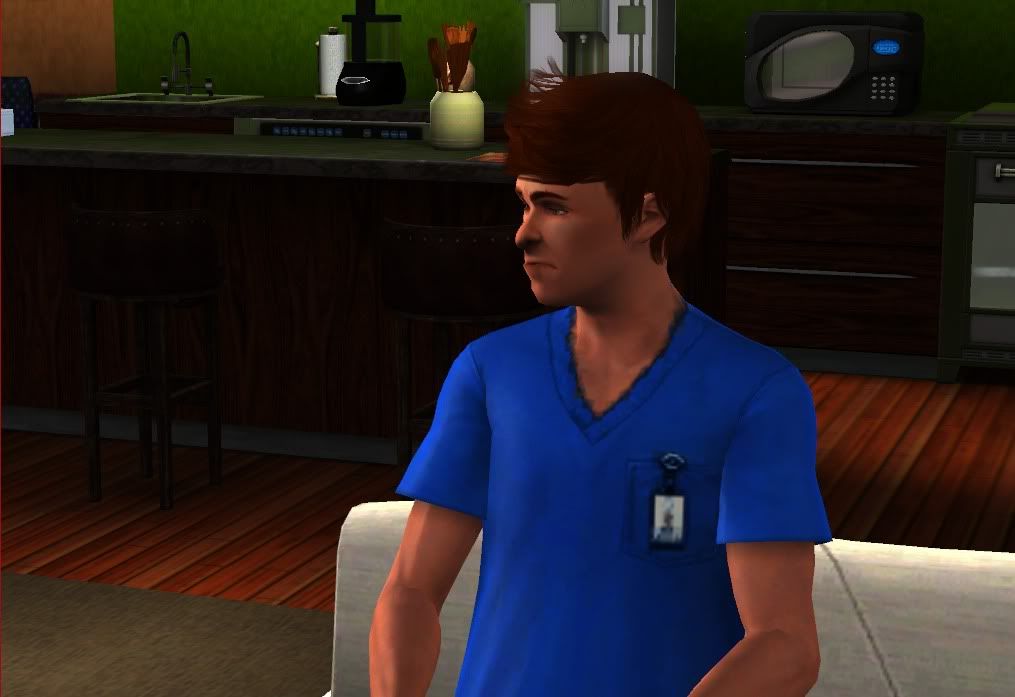 In fact, Boyfriend had been in a pretty dreadful mood lately: He had even turned down Bandit for sex o.O
Bandit herself continued to push through her newest novel, Whores in Love. Poor dongsaeng.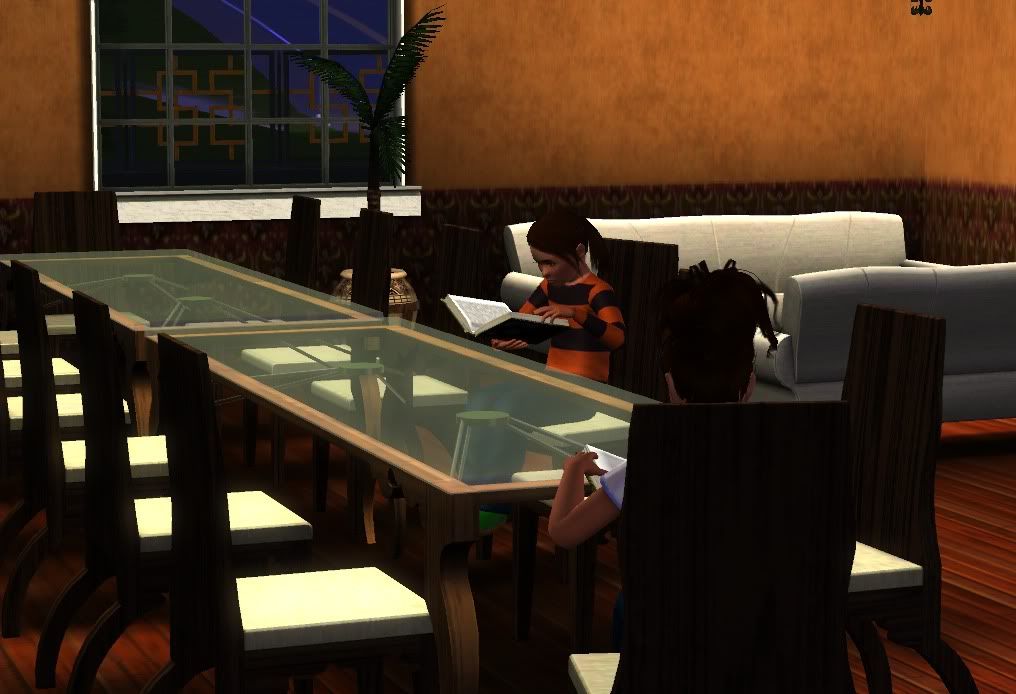 The twins were delightful, though: Thank goodness for them!
My unnie, meanwhile, was snoozing: Her work in culinary had either side of killed her, and she couldn't seem to get enough sleep.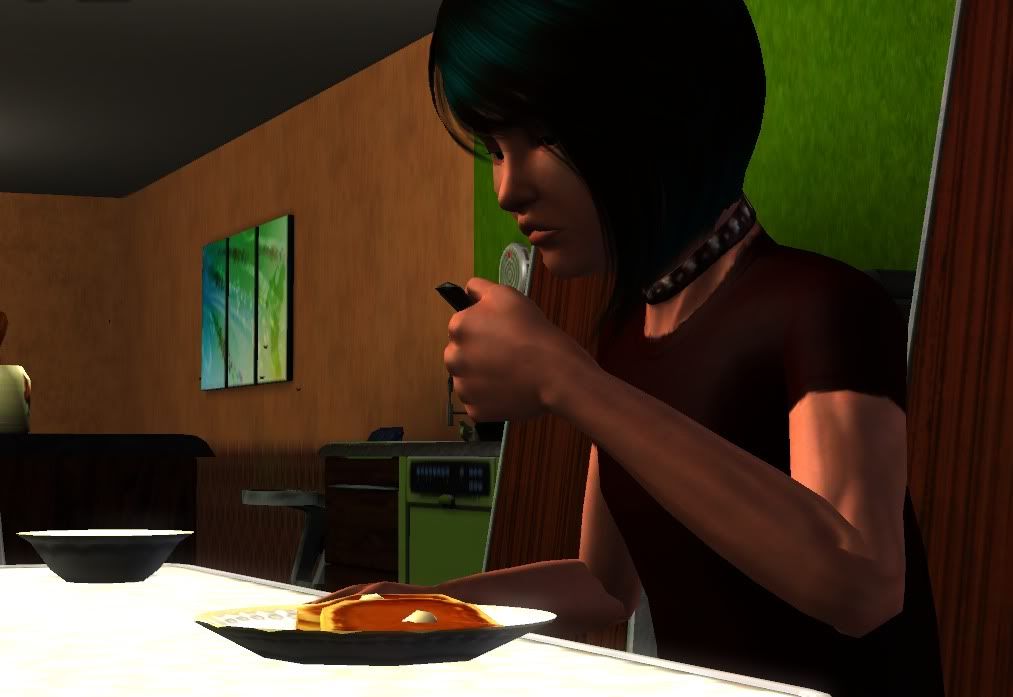 And finally with Loki, I can honestly say this is the first time I've seen Loki that I genuinely thought the kid was good-looking. Good for him!
I suppose he has extremely womanly features: Too much Bandit (Tink, you're right! Those genes are damn strong!), not enough Boyfriend.
Ah, well: It'll work itself out in a few generations!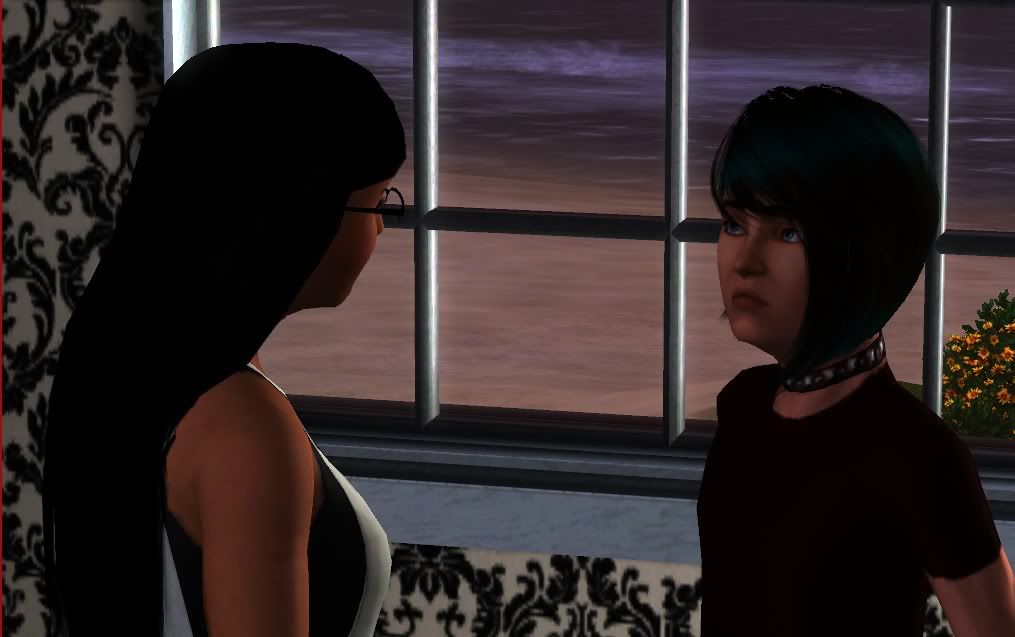 Back to Loki: The following morning, he even struck up a conversation with Soo Jin. He's a good kid. We'll keep him!
... Soo Jin says that I say "We'll keep [him/her/whatever]" a lot. Comments?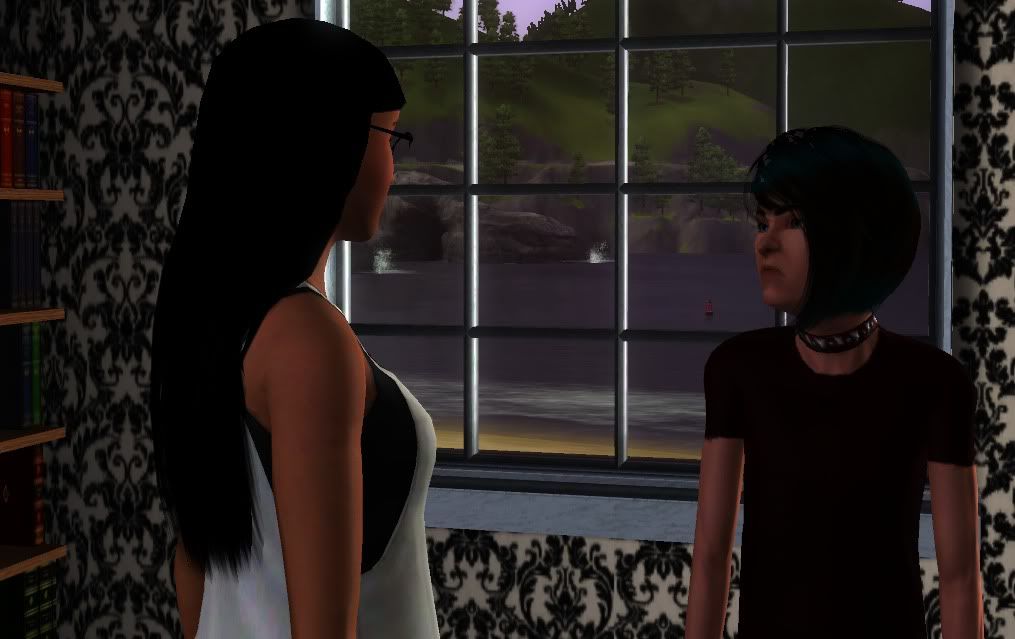 Never mind, just kidding.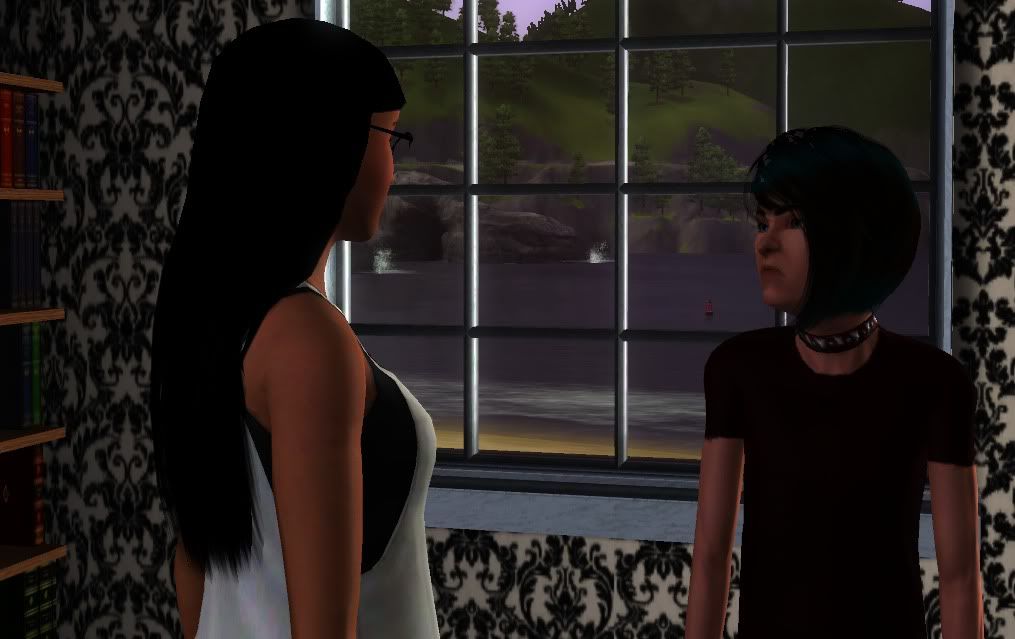 I've never had a kid so offended by the idea of going to bed! Usually they just, yanno, go. Not Loki, though (who doesn't have any traits that would necessarily require anger management! Sheesh!) -- he just rejected.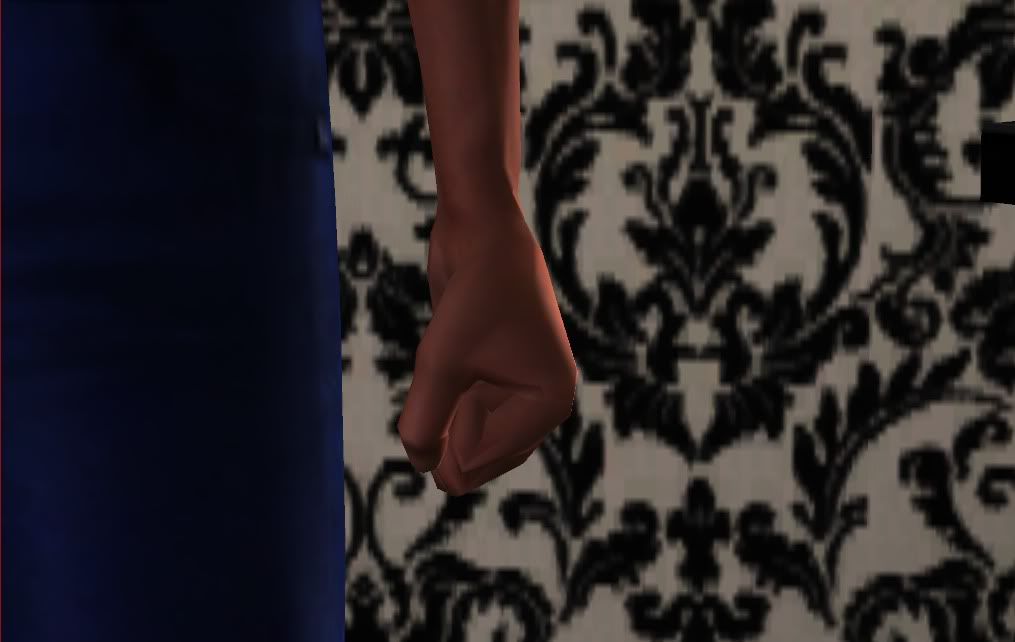 See?
Oh, and even SimBan is a total creep for Victor!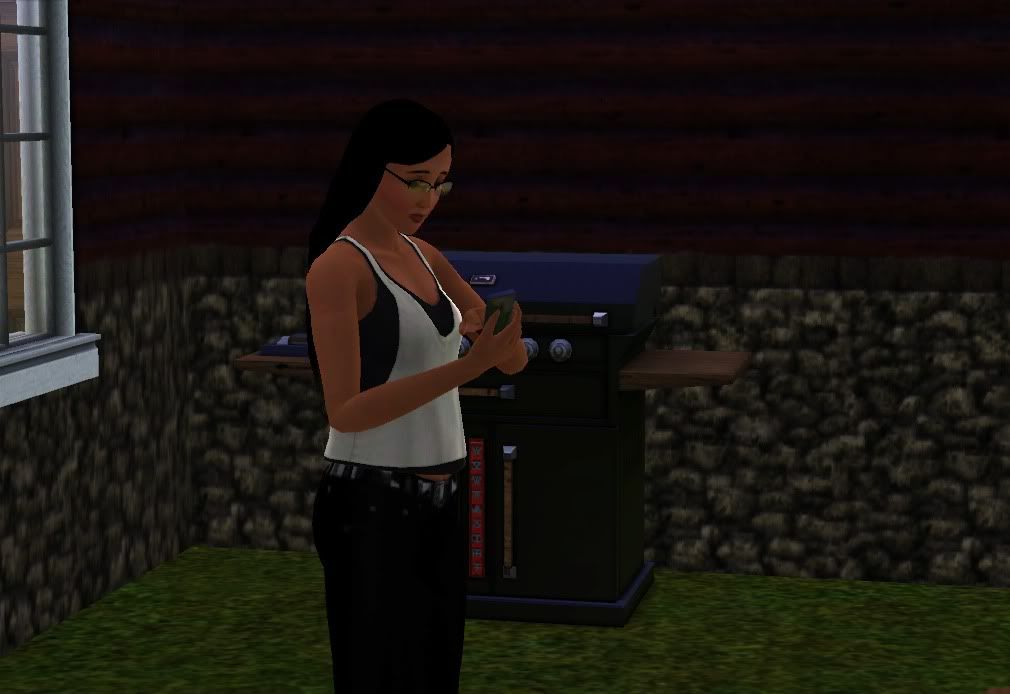 Later that day, SJ also decided to ask Kim Heechul over for a spell.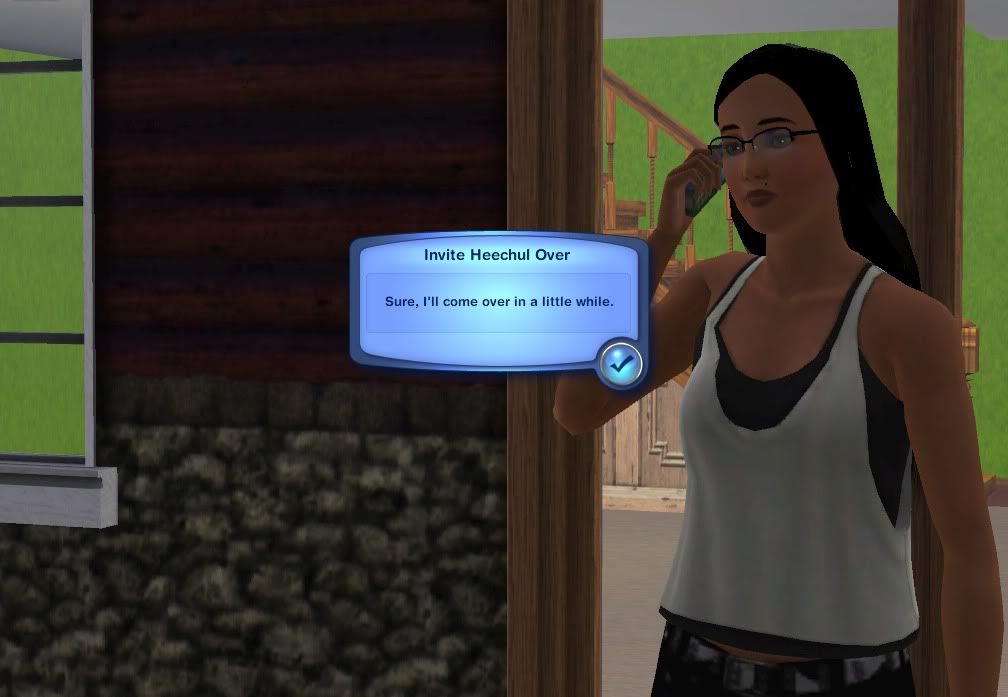 Awwwwwww yeahhhhhhh!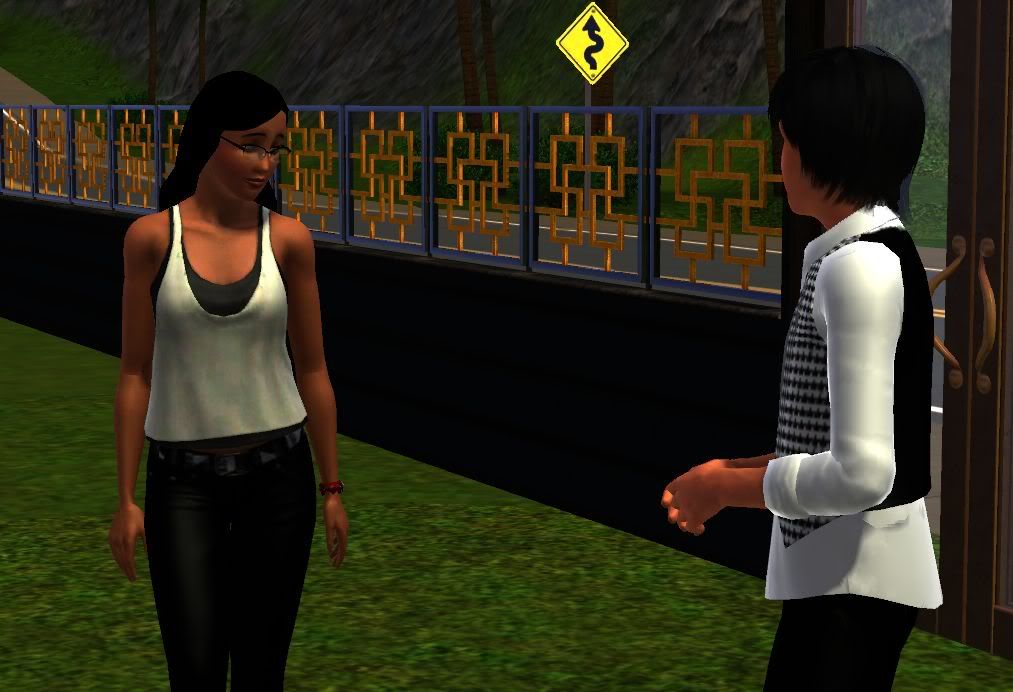 And one flirtatious greet later....
Ahaha, unnie is a rapist fangirl. No big deal.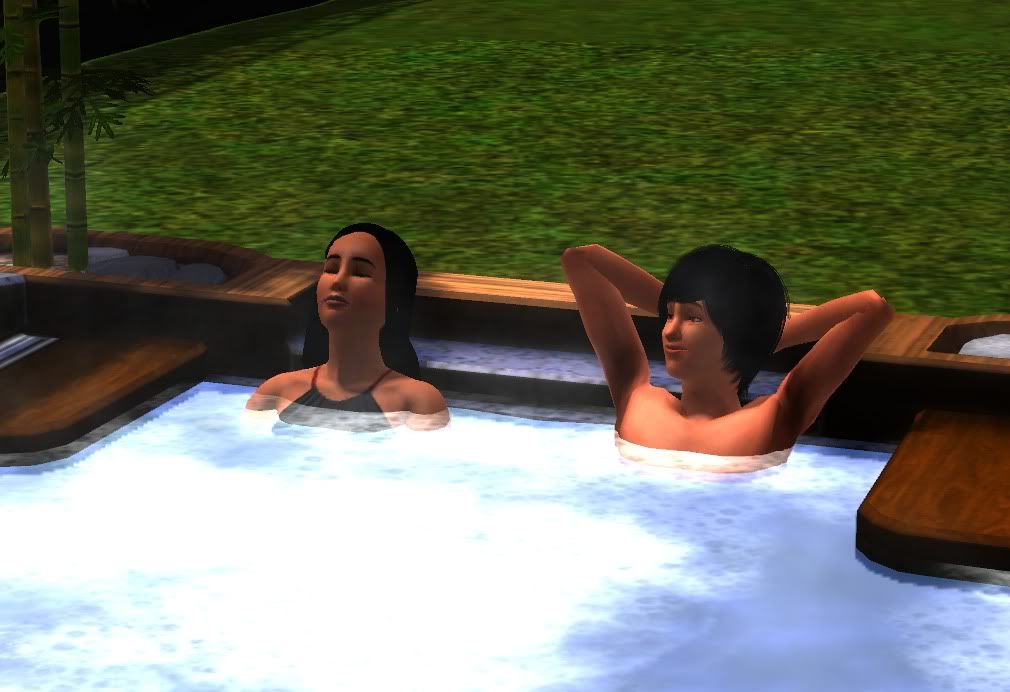 I doubt that he minded.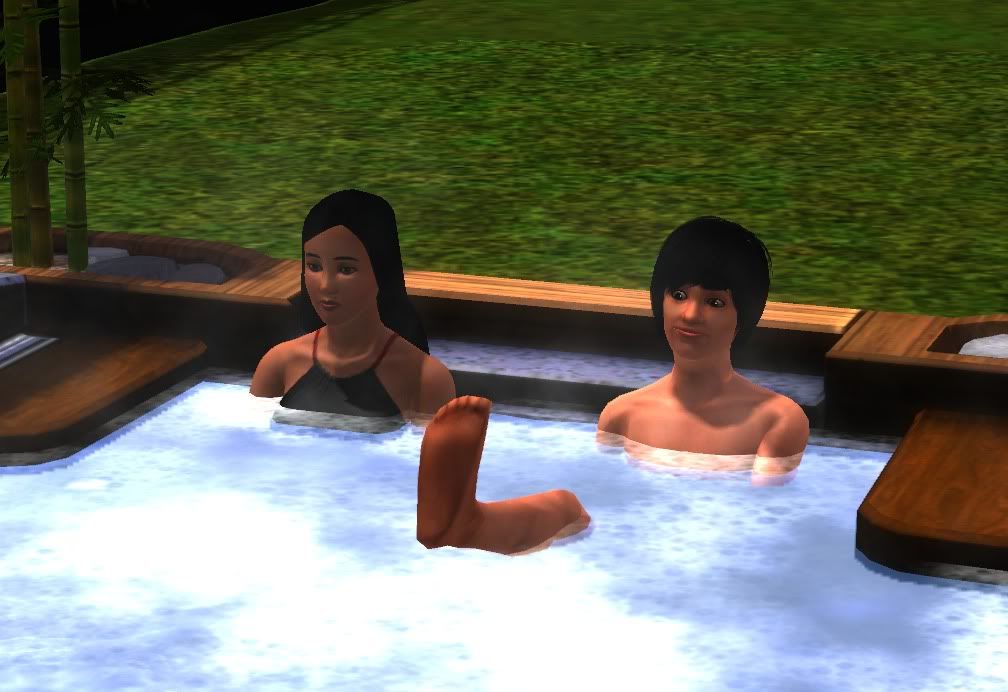 And sometimes I even doubt his sanity.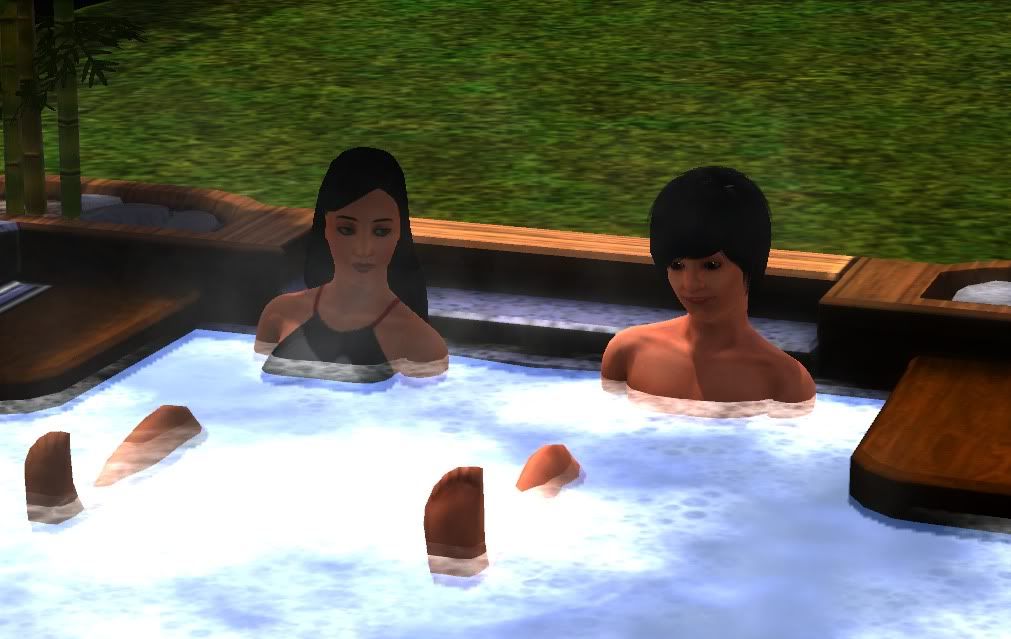 However if anyone can handle Kim Heechul, it's very much Soo Jin.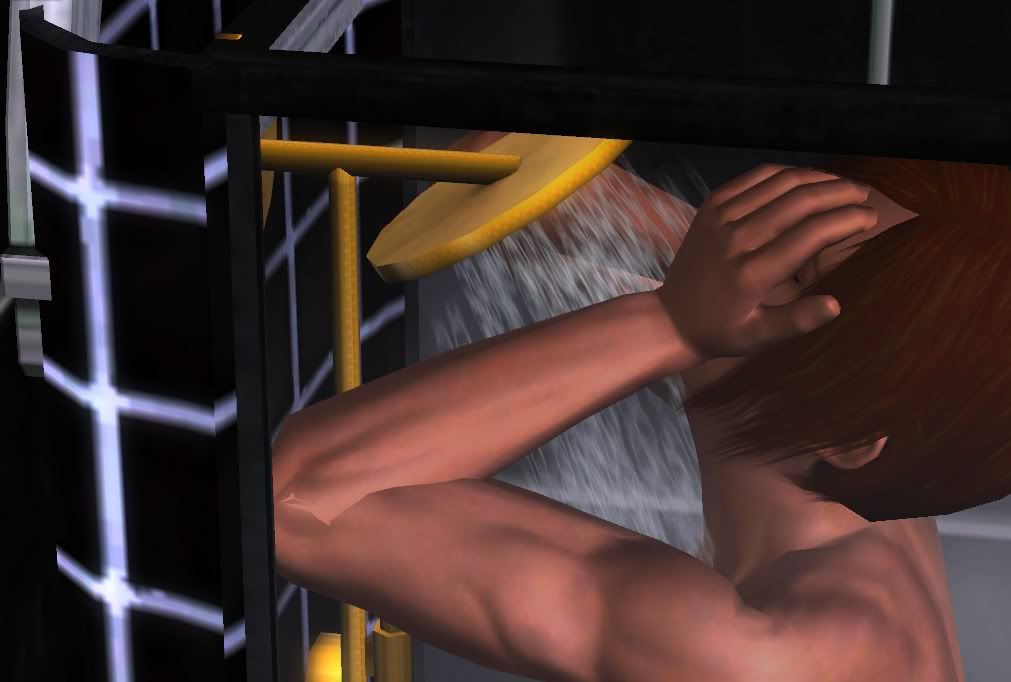 And now that everyone in the house is covered, let's focus once more on the oh-my-sweet-deity that is Victor G. Belladonna.
Does it make me a horrible person that this picture is a wonderful computer background? (<.<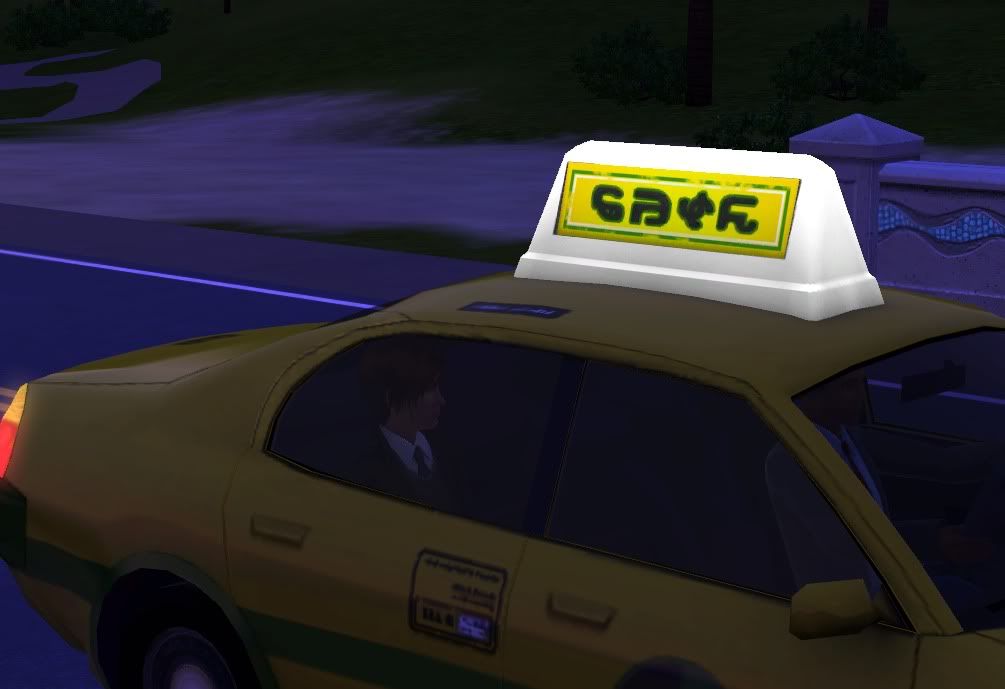 Ahem! But Victor had actually needed the shower, in preparation for his first date with the lovely Trina.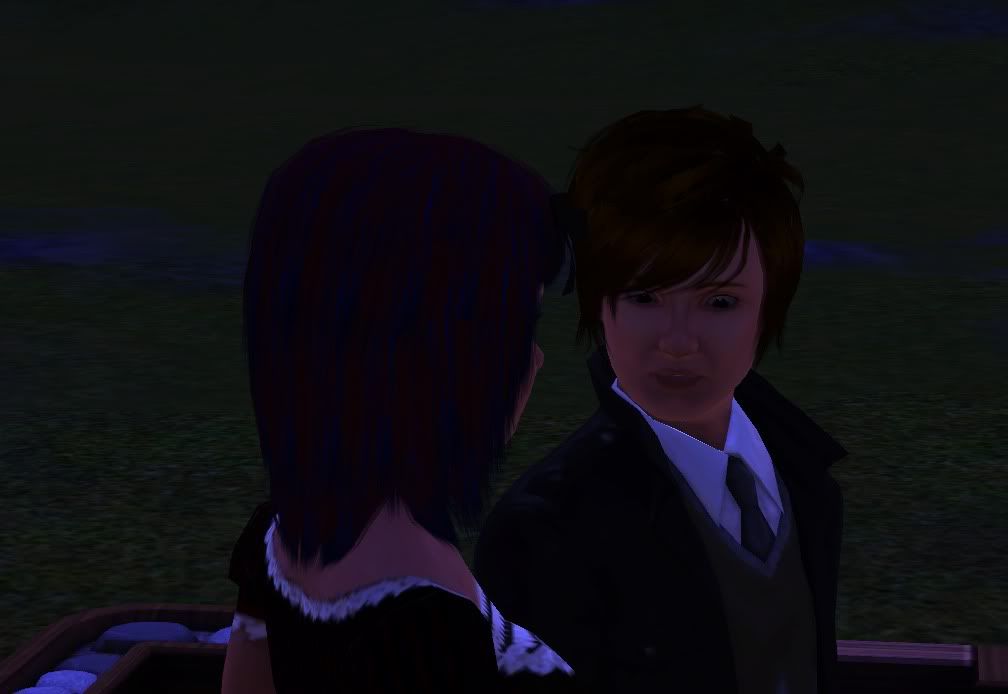 And guess what? She actually showed up!
Does that happen in your games? Every time I try to arrange a date, the other person cancels after leaving me standing there for three Sim hours. What even is that? Just call and say you'll be late! Sheesh!
... Sorry. Rant over!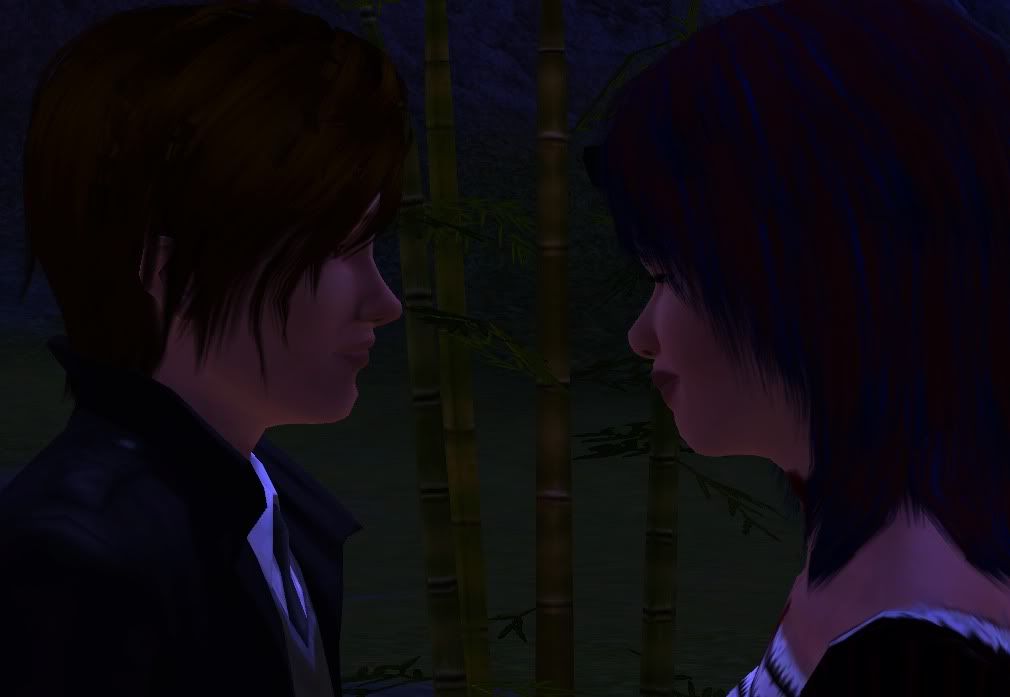 And the date started off just marvelously (;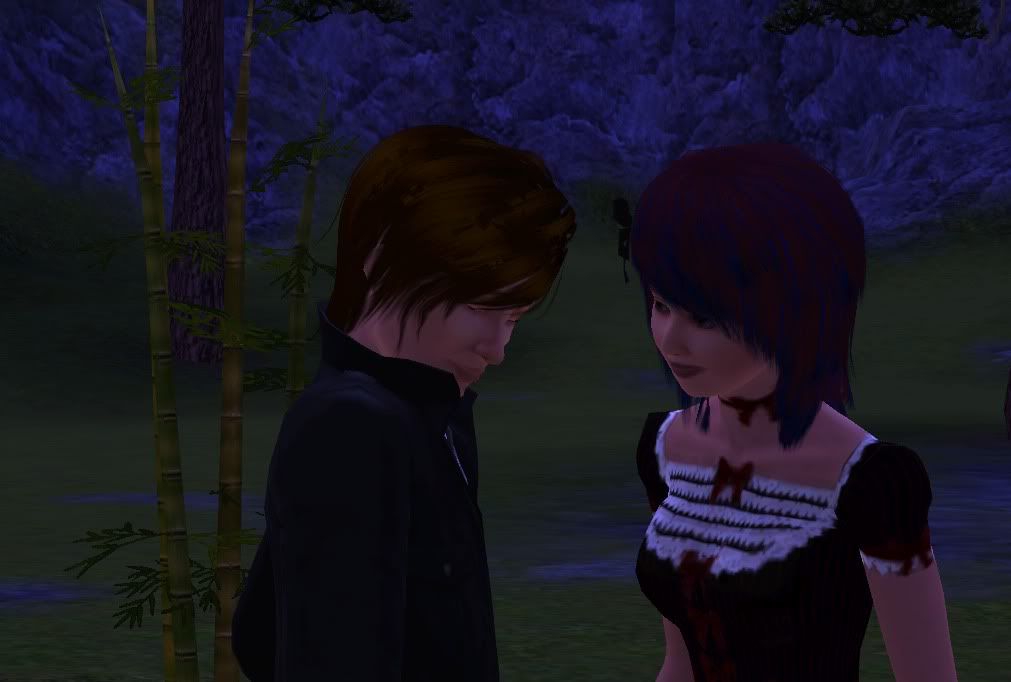 After a bit of bracing up.....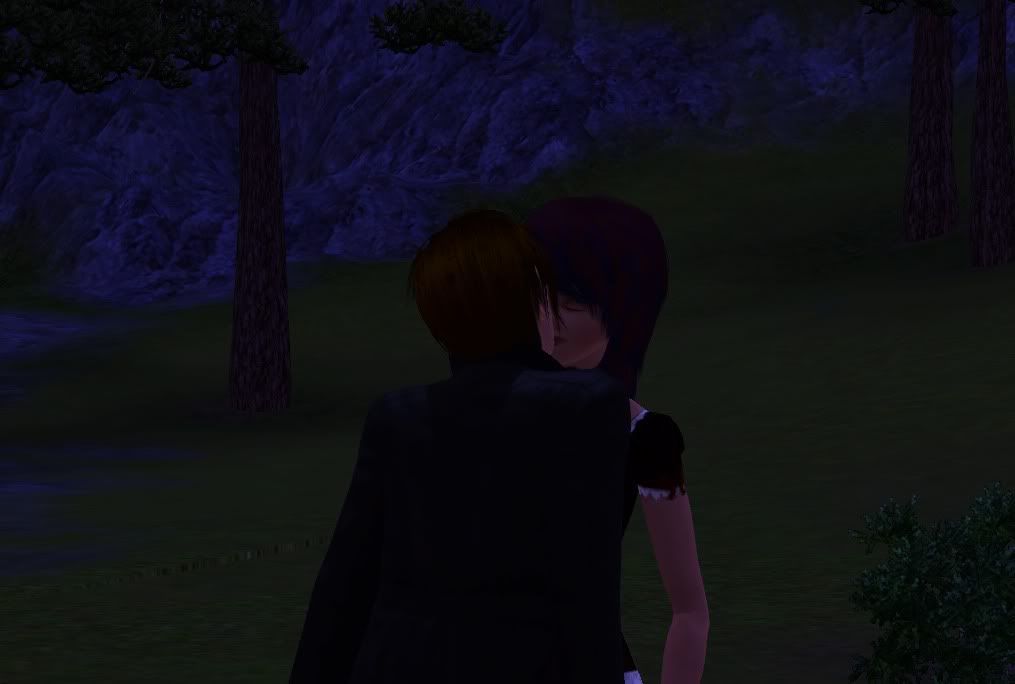 It was time for Victor's first kiss.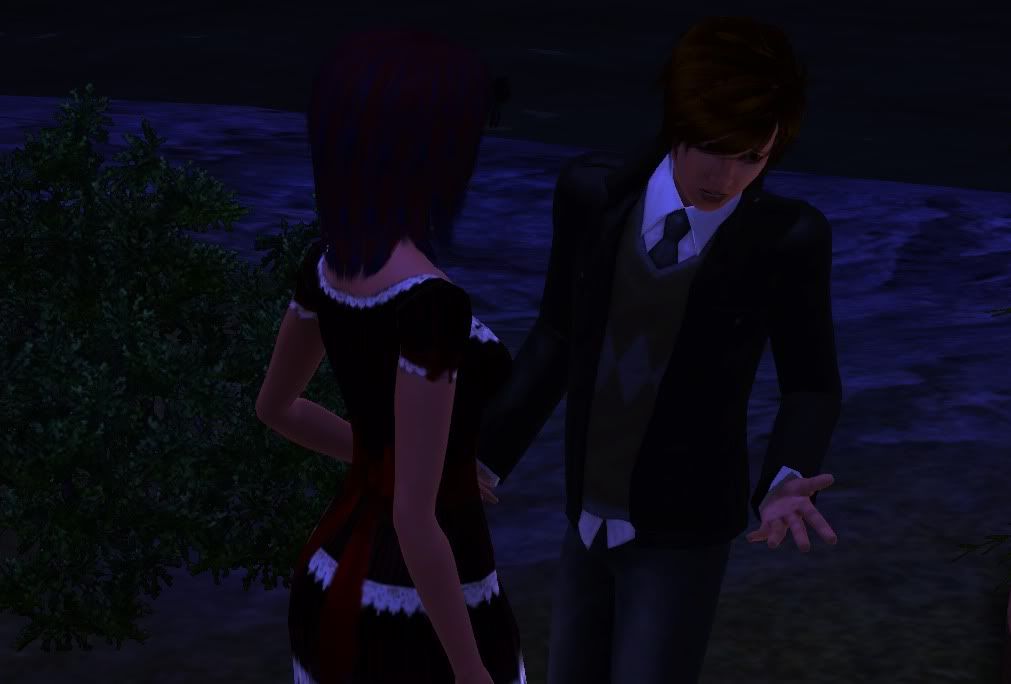 A quick proposition...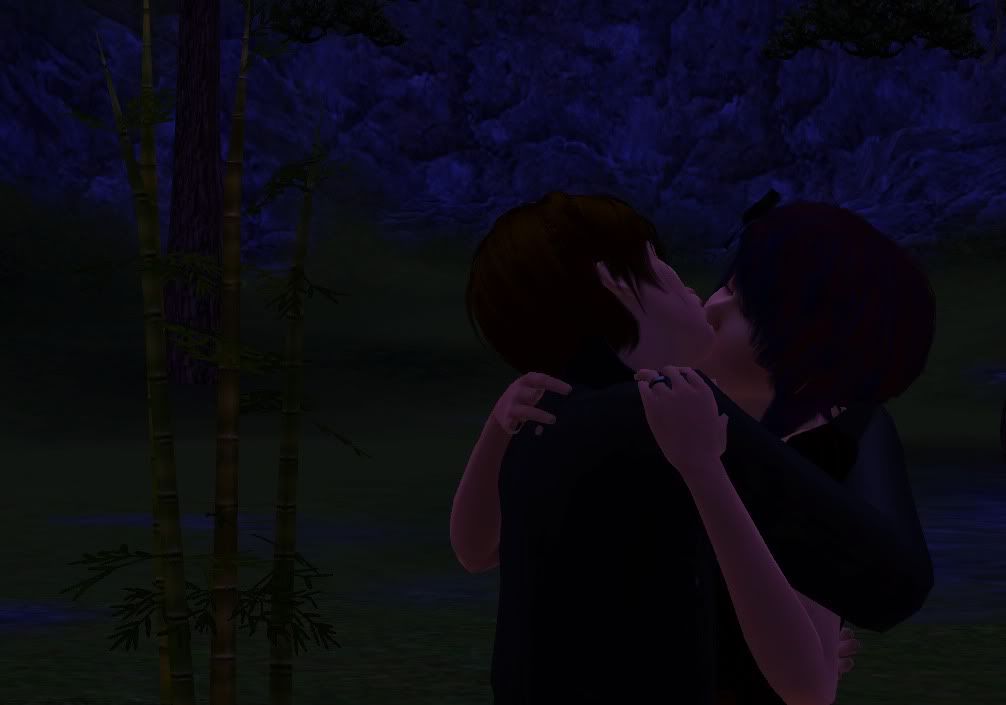 ... and a quicker reply.
However, back at the house, the times, they were a-changin'!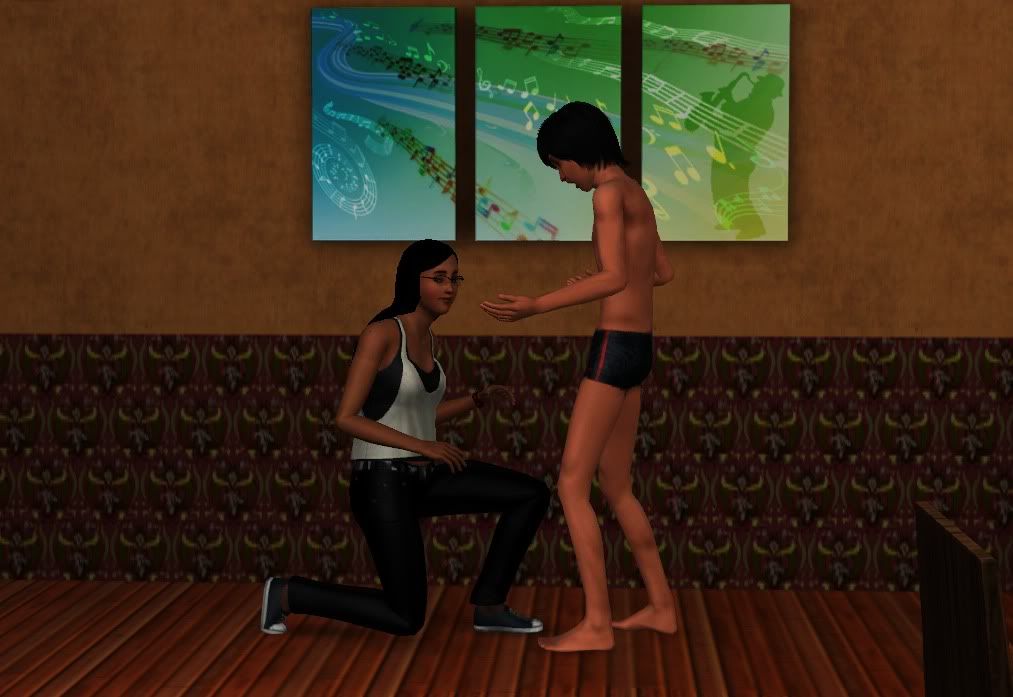 Unnie's smirk is too cute.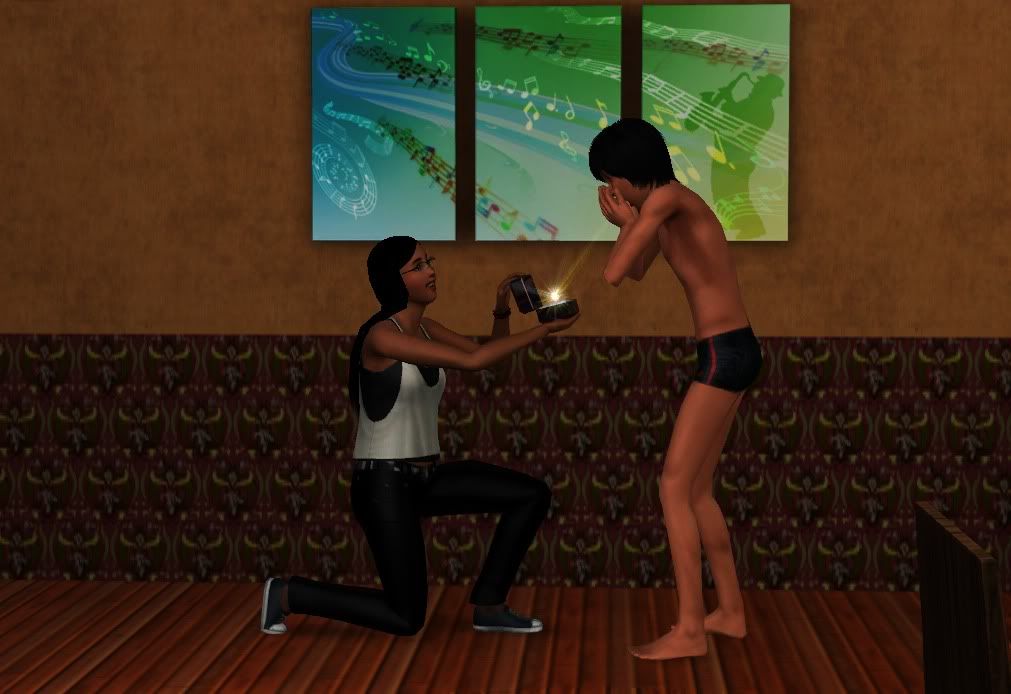 And we waited with bated breath for his reply (as you can never be entirely sure with the Sims)...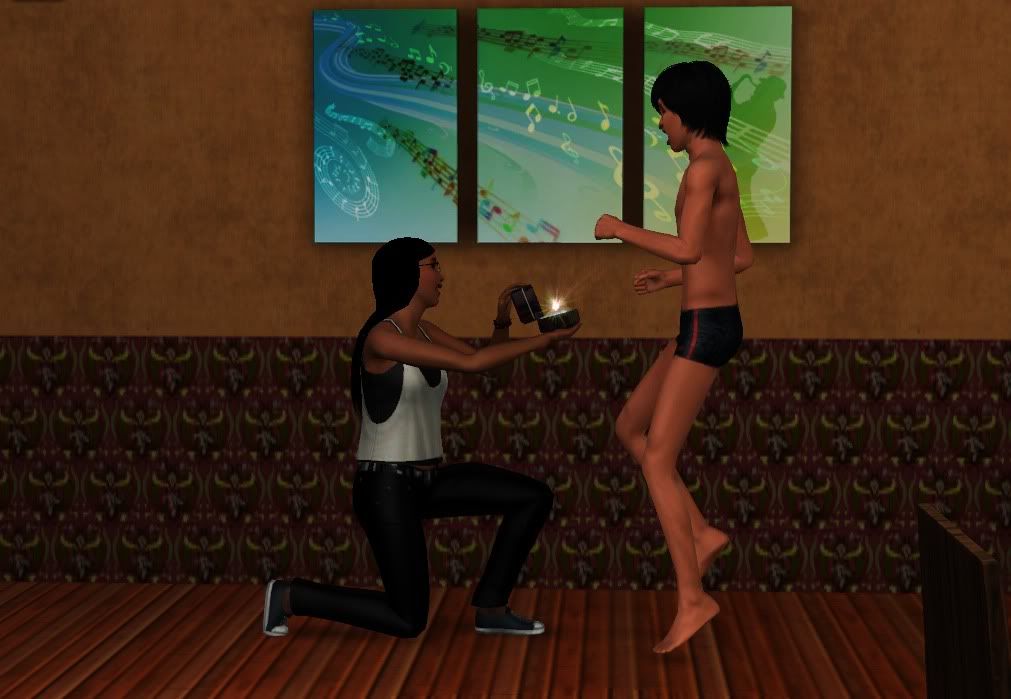 But of course, it was a yes.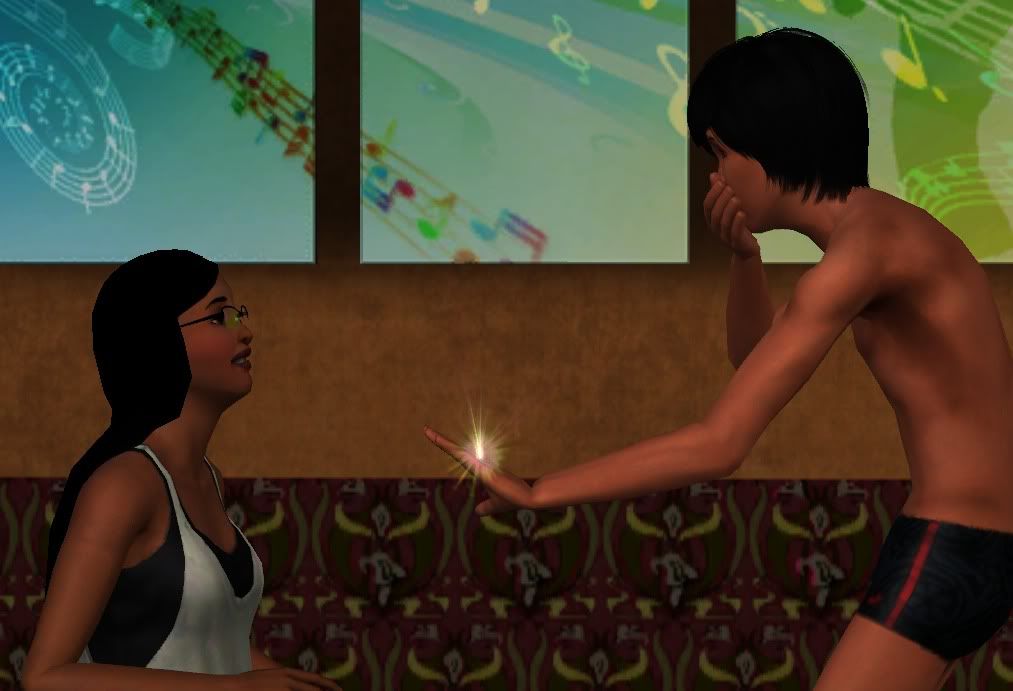 Heechul swooned for a bit as Soo Jin stood.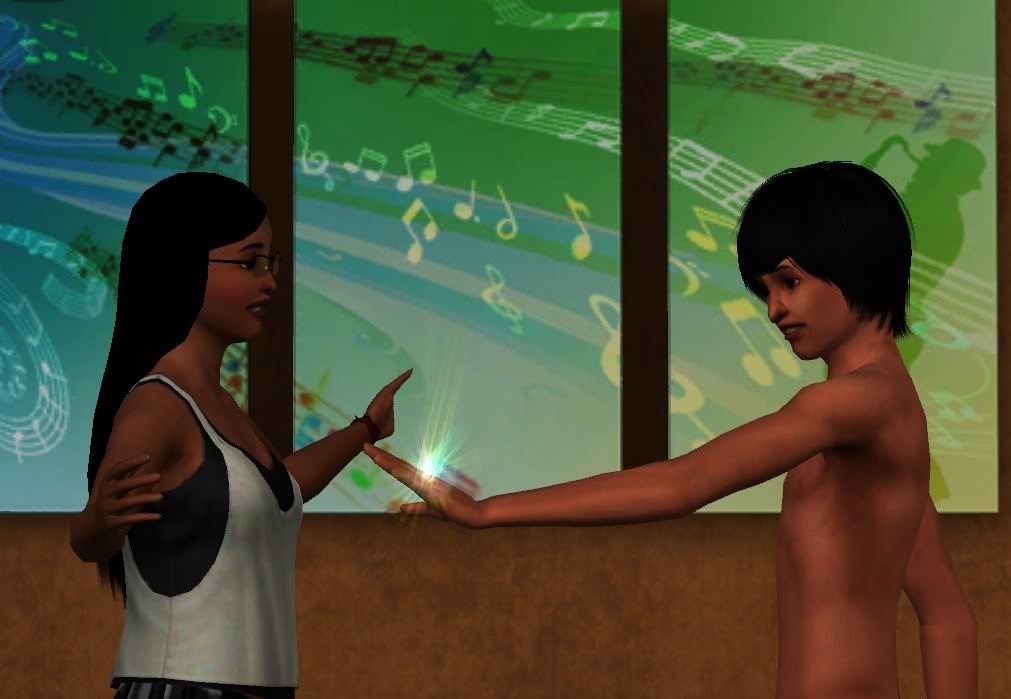 And as she held her arms wide for a hug, he kept right on staring at the shiny rock on his finger.....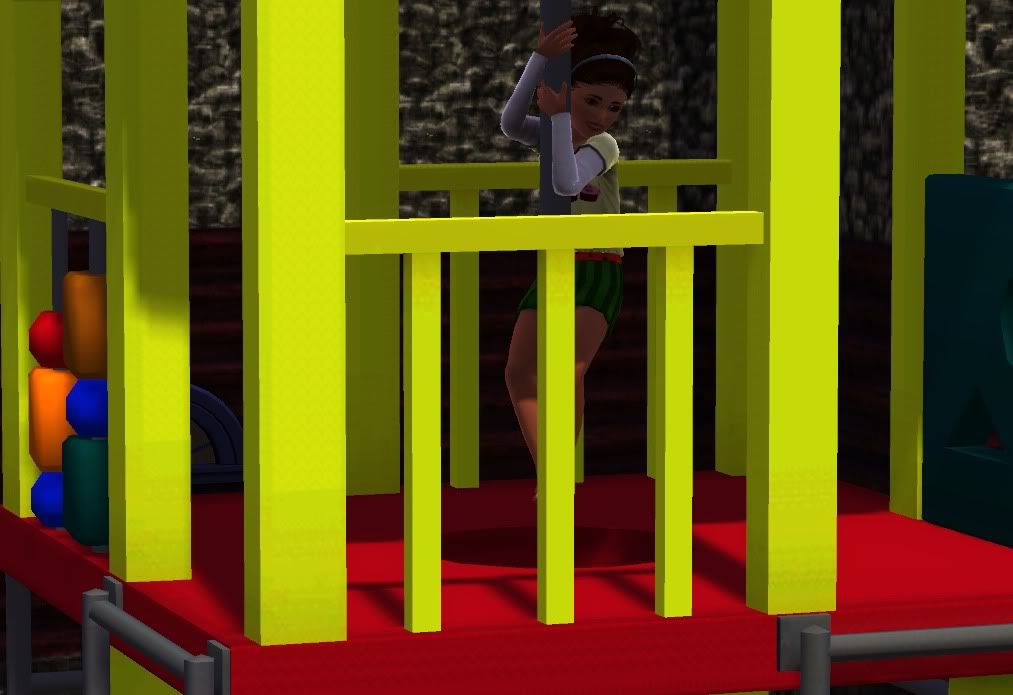 Shall we take a minute to swoon ourselves over the twins? In the midst of all of this love and whatnot, Melody Rose and Echo Vivienne tend to be a bit, well, ignored. 
They spend quite a lot of time either reading, chess-ing, and playground-ing. Melody in particular has a remarkable aptitude for all things you could learn from a book: She's intense like that.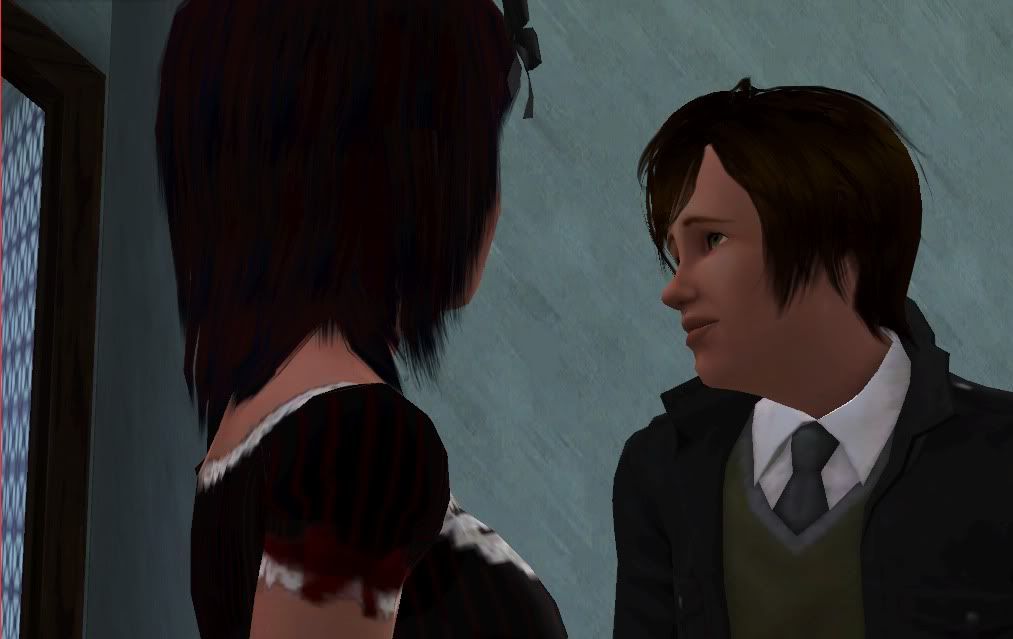 Andddd.... back to love. Victor hit up Trina a few (non-eventful) days later.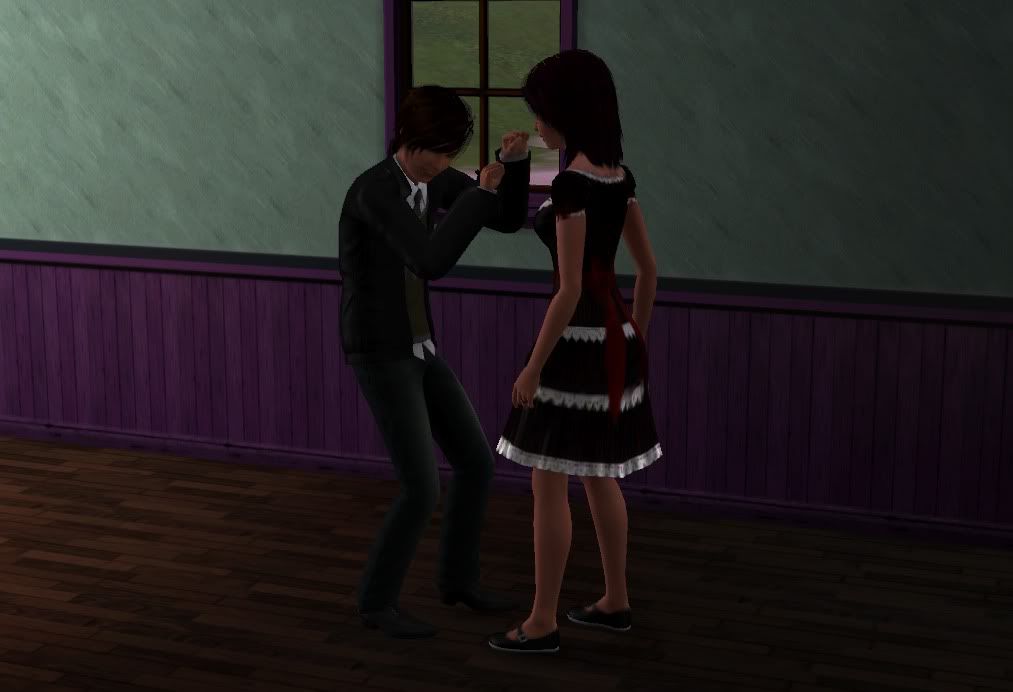 Perhaps inspired by Aunt Soo Jin, Victor had come to a quick, harlequin-romance-novel-kind-of-ridiculous-"I will love her always!" decision....
/swoon/ He has such a cute smile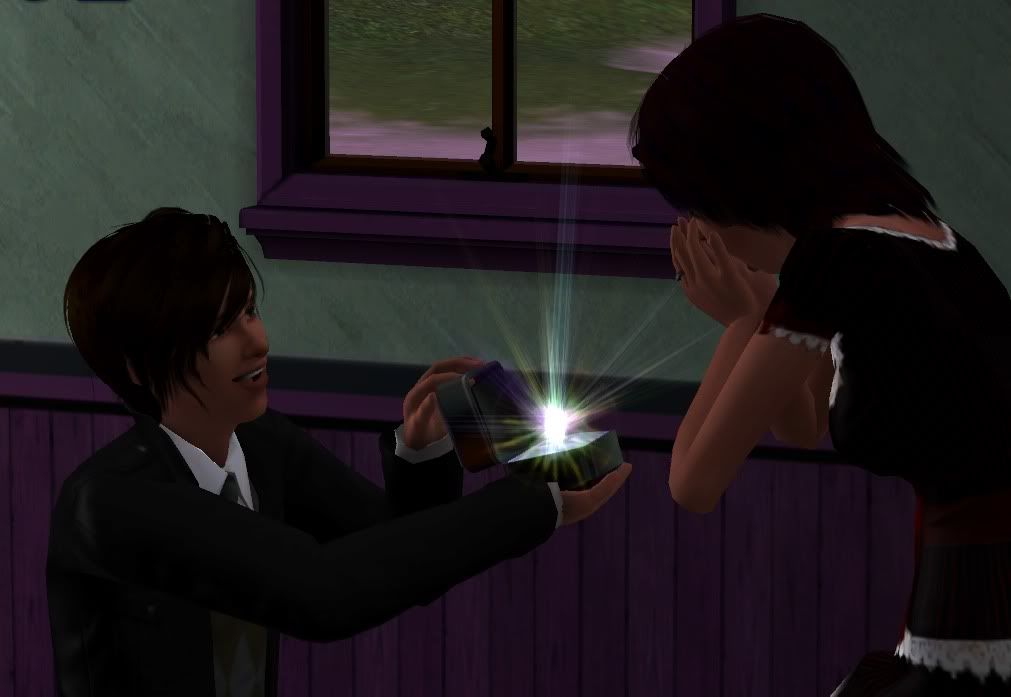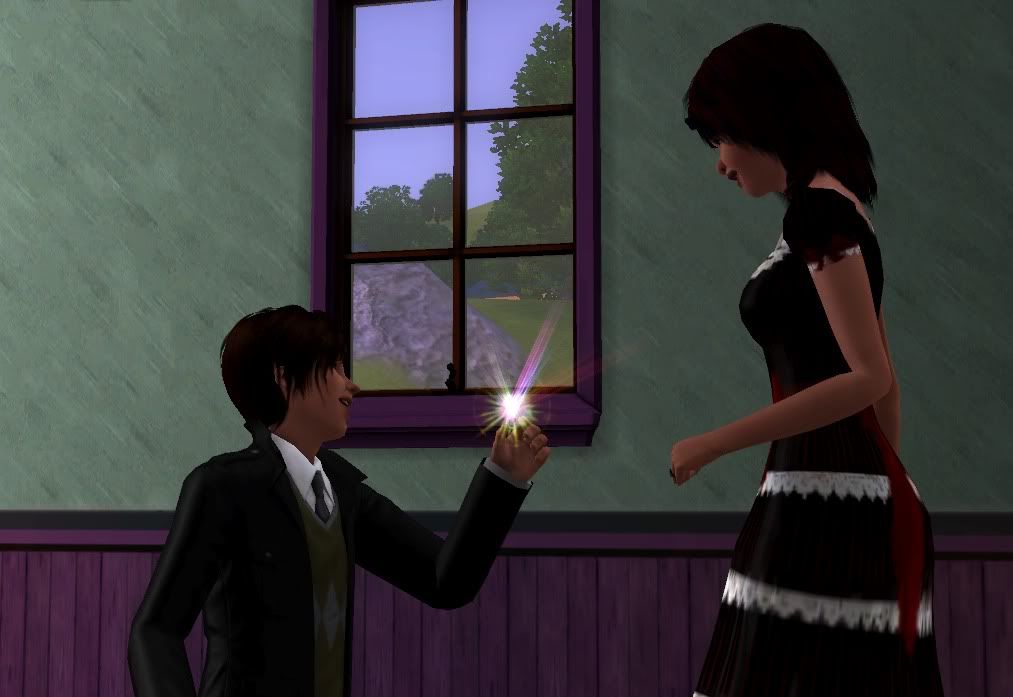 How could you deny that?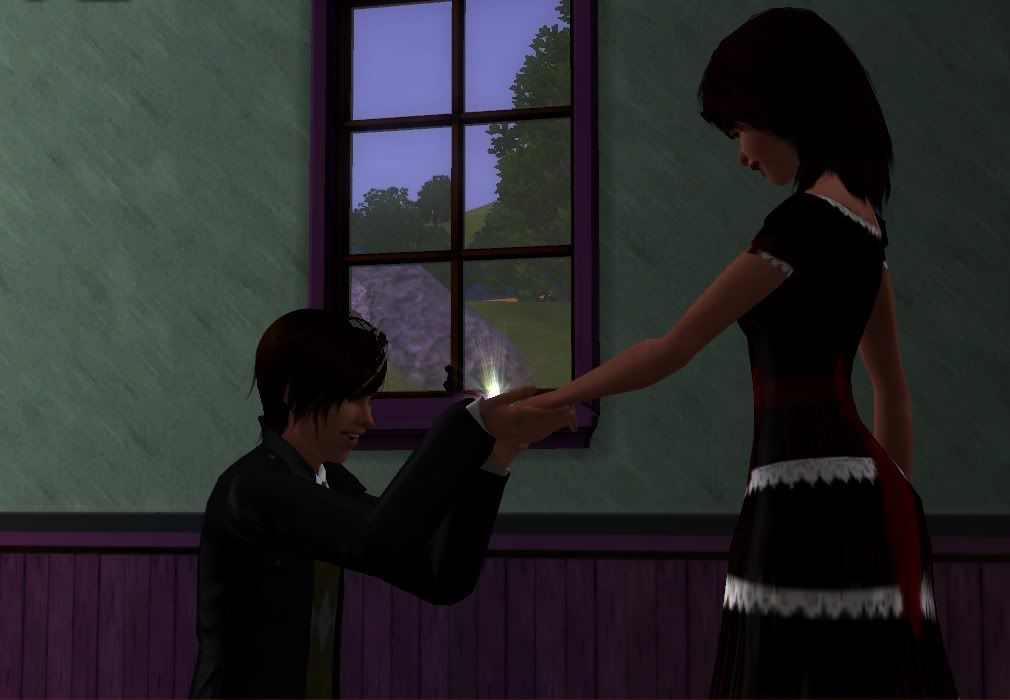 Don't worry -- she didn't.
Following this exciting event, Victor prompty passed out.
Yep. Really. I thought only over-emotional Sims did that? /shrug/
Thank you for your patience, and eager to see you next time
Ban