Annyeonghaseyo~! Welcome back to the Belladonna Family Legacy! Today Narrator Bandit was Ban's day off, so new chapter for you (:
First off, allow me to show off my lovely twins' new hairstyles!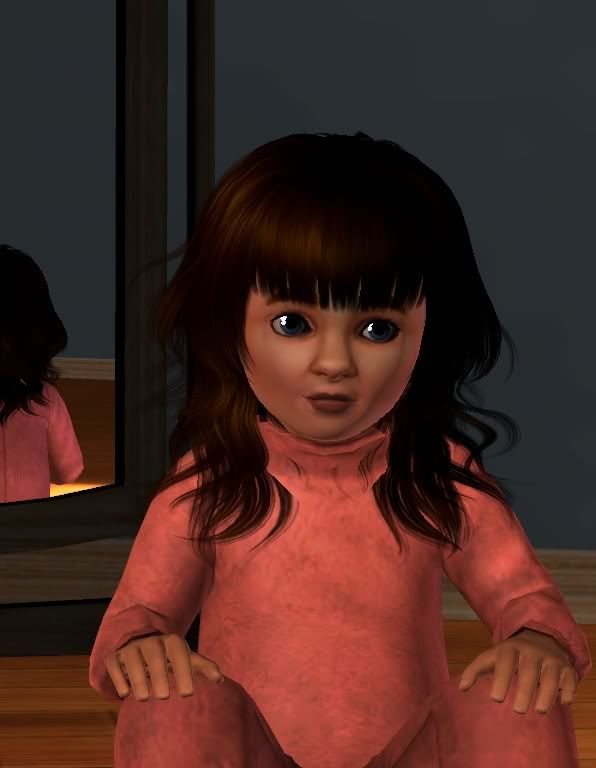 Echo Vivienne...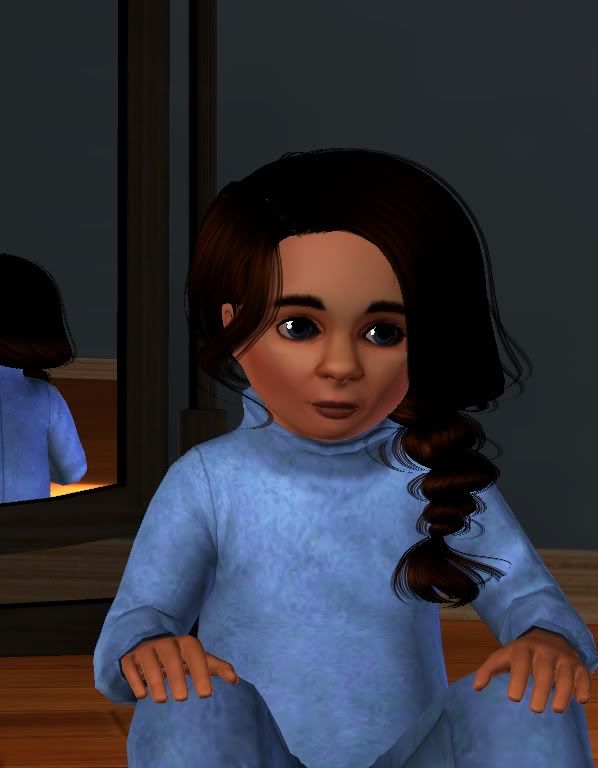 ...and Melody Rose. Cute, right?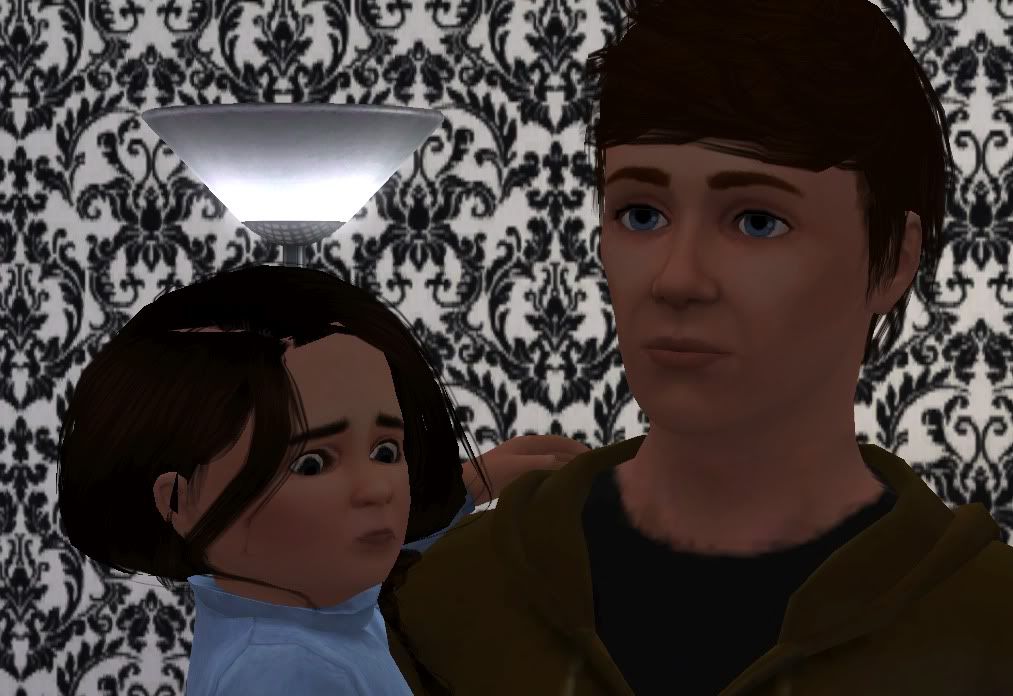 Melody was more like her father (but she is, of course, very young). She was more serious, but when she smiled, she was glorious.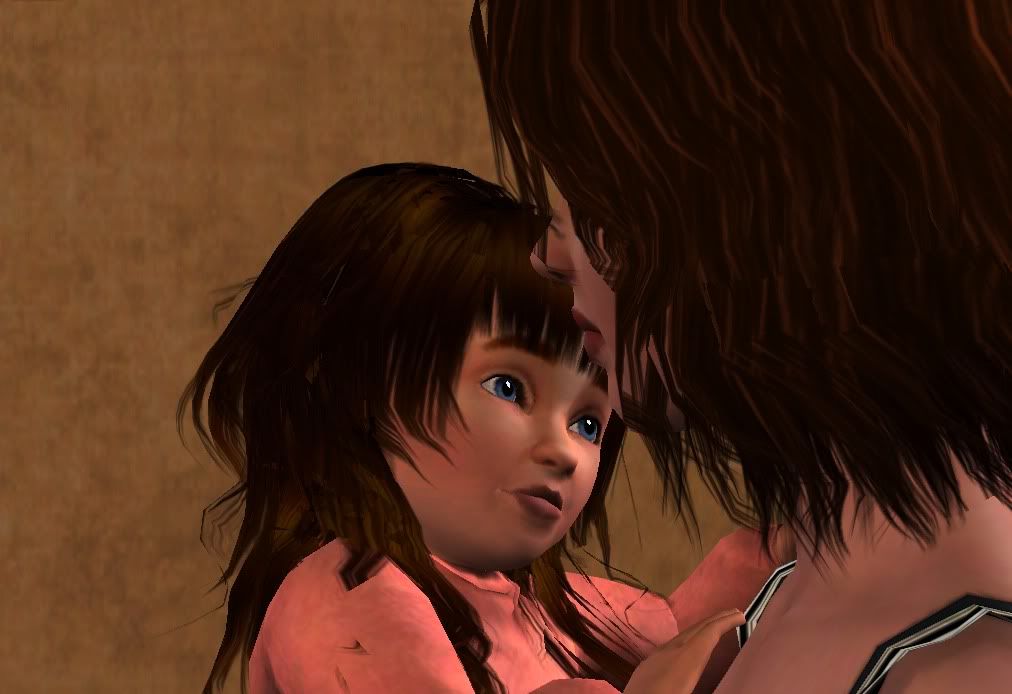 Echo, on the other hand, was more like her mother. She was more laid-back and smiley.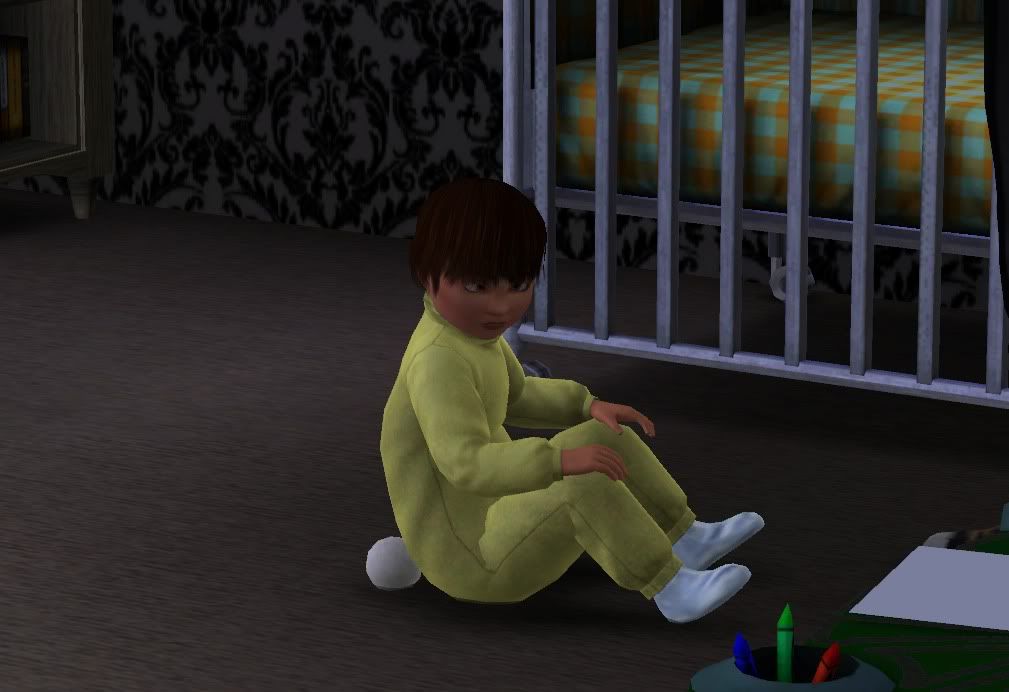 Ah, but time had flown, and it was now time for the other toddler in the house to age up.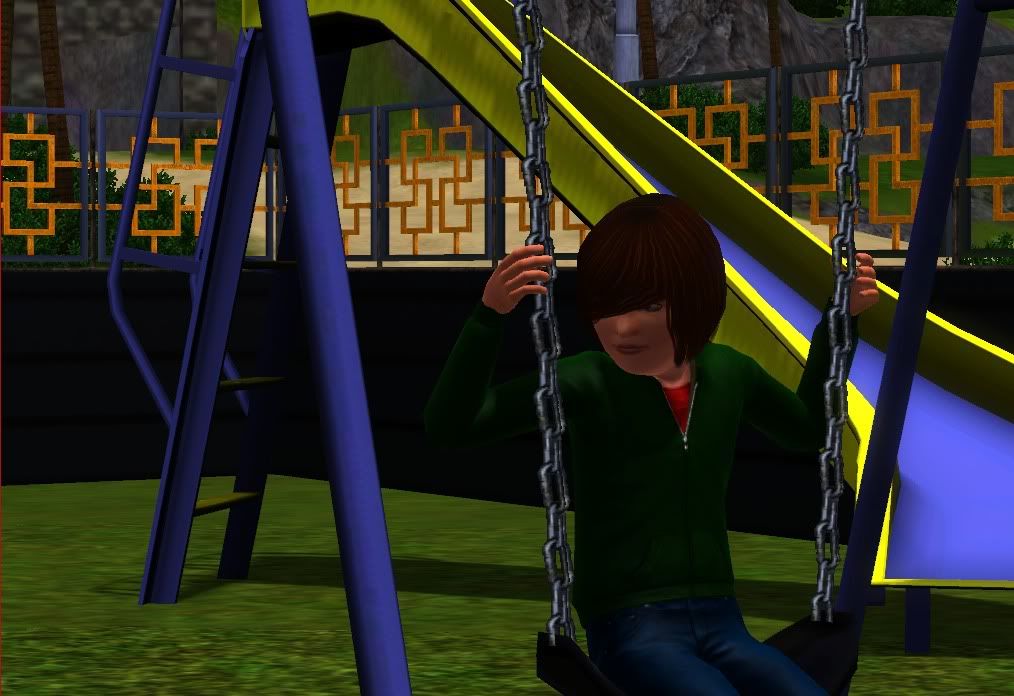 Loki, it turned out, was undoubtedly still Loki.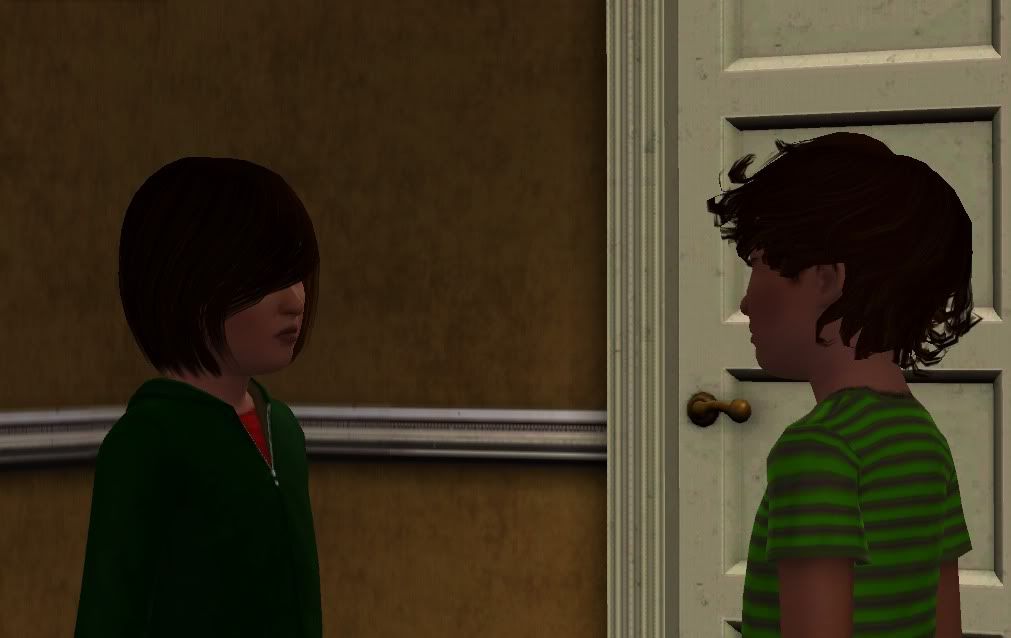 The boys, both children now, got on alright. They played tag, but other than a few times that I intervened, they primarily went their separate ways...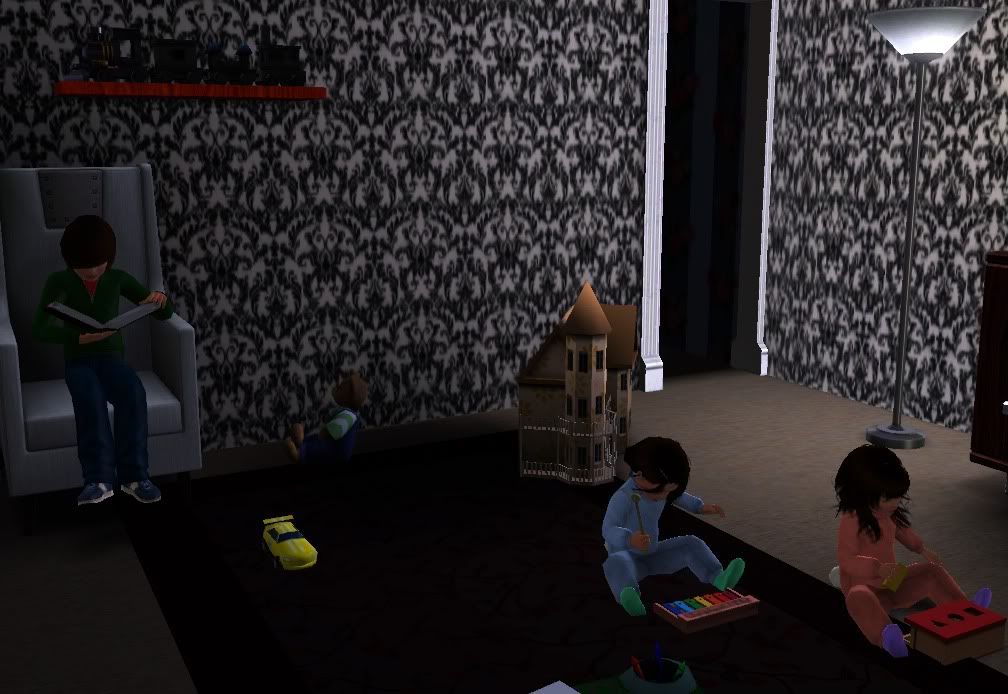 Ahh, my three youngest children!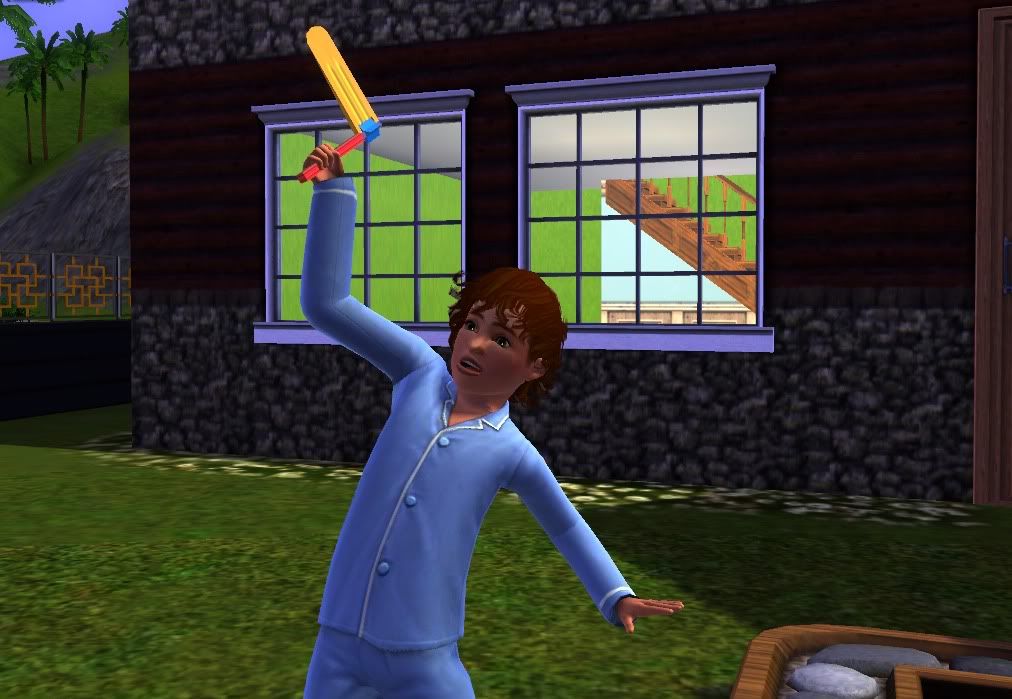 Oh, but where was sweet Victor?

Why, growing older, of course~!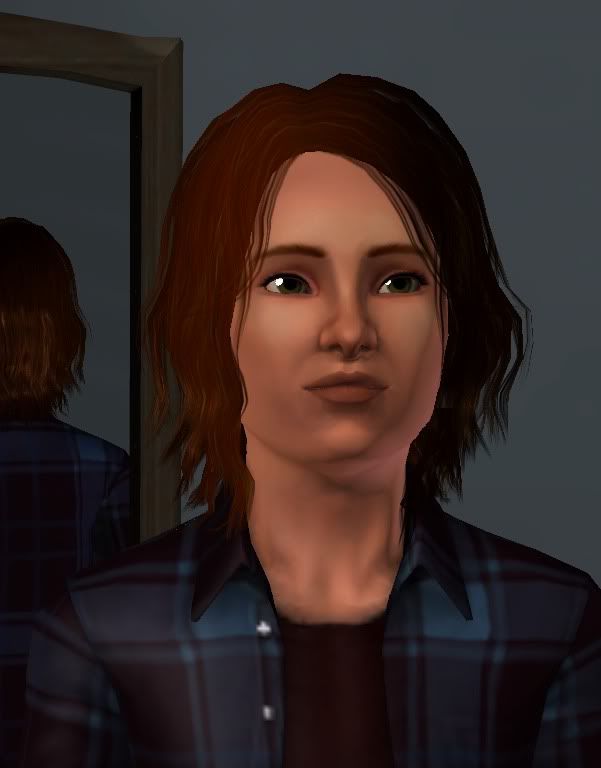 Why, hello~ Victor~
/take THAT Team Loki!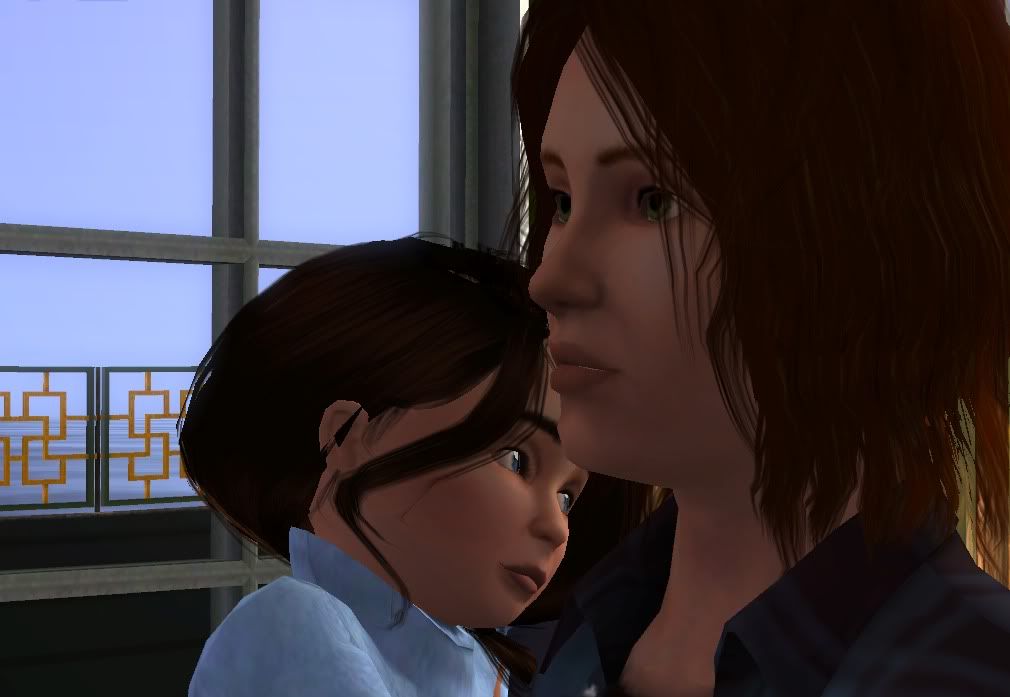 And Victor turned out to be extremely family-oriented. He spent most of his free time with his sisters.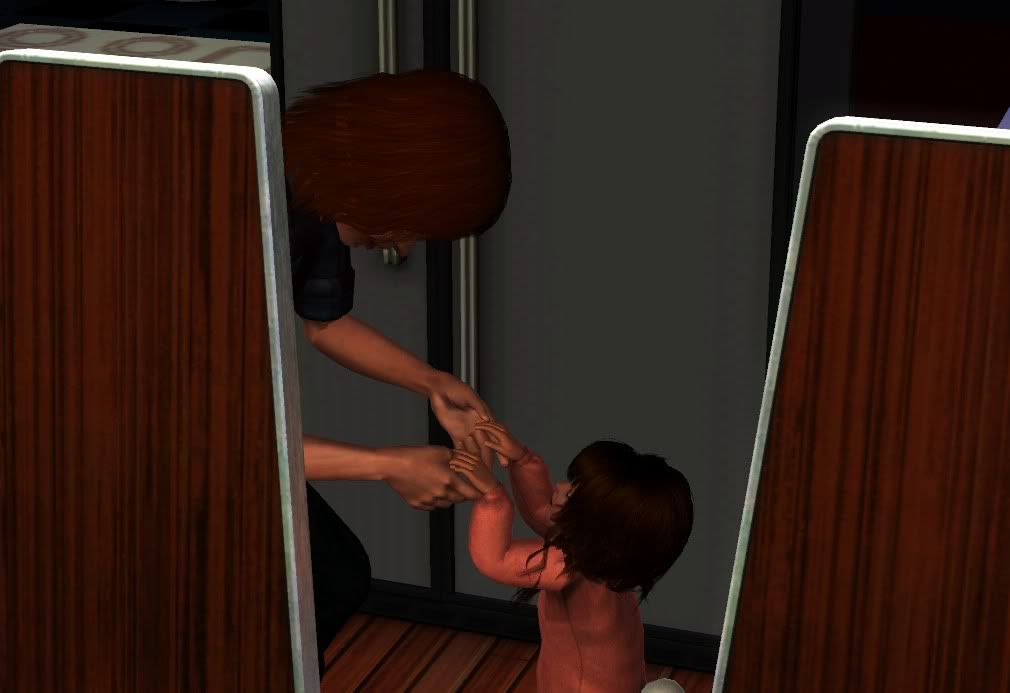 He even helped with the walk/talk extravaganza.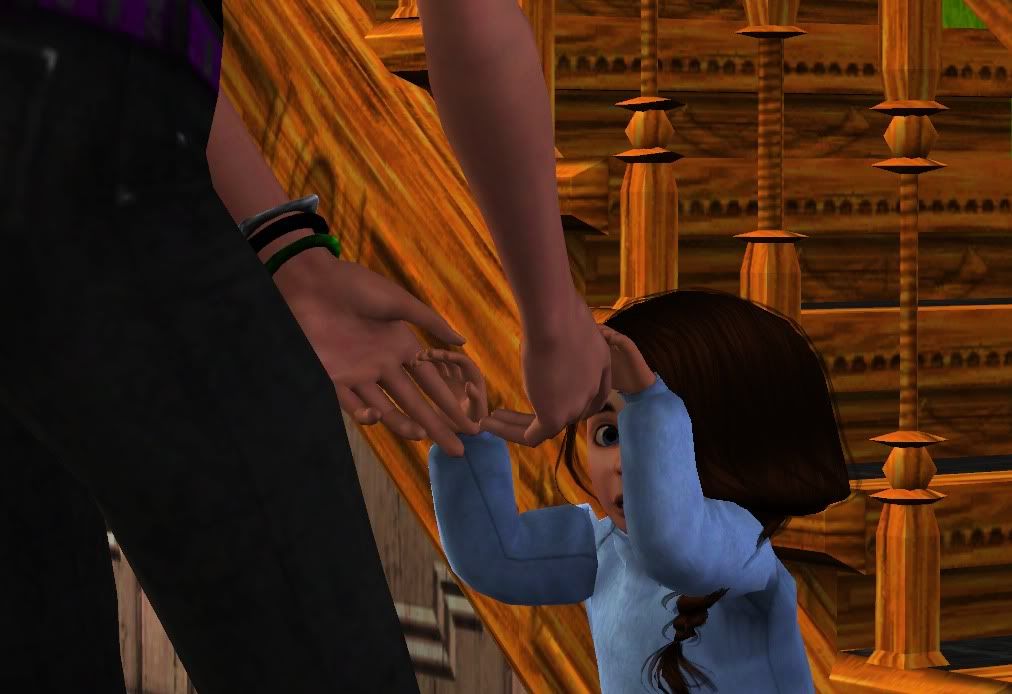 Melody learned next (:
With that other kid, it turns out that Loki thinks Soo Jin is boring...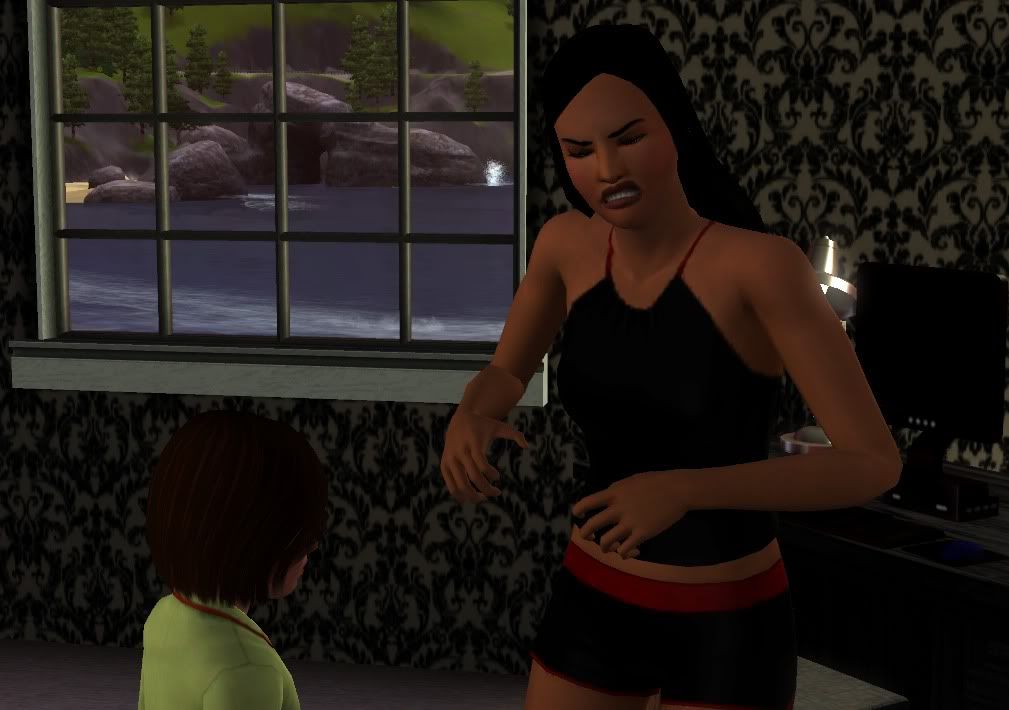 Turns out Soo Jin doesn't like him either.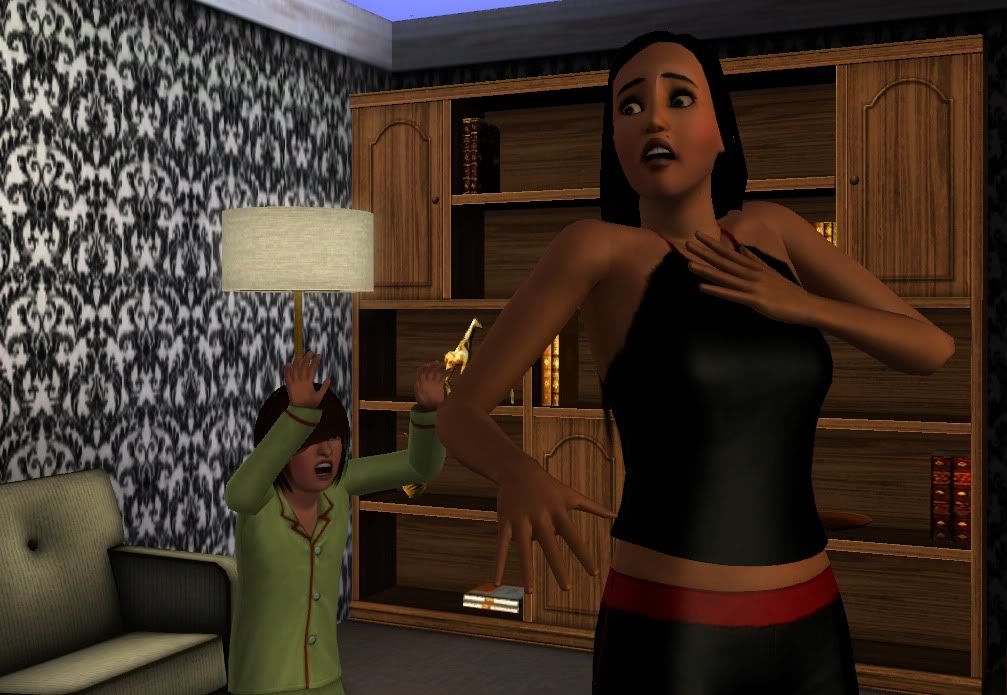 But match point was undoubtedly Loki's (:
Good boy!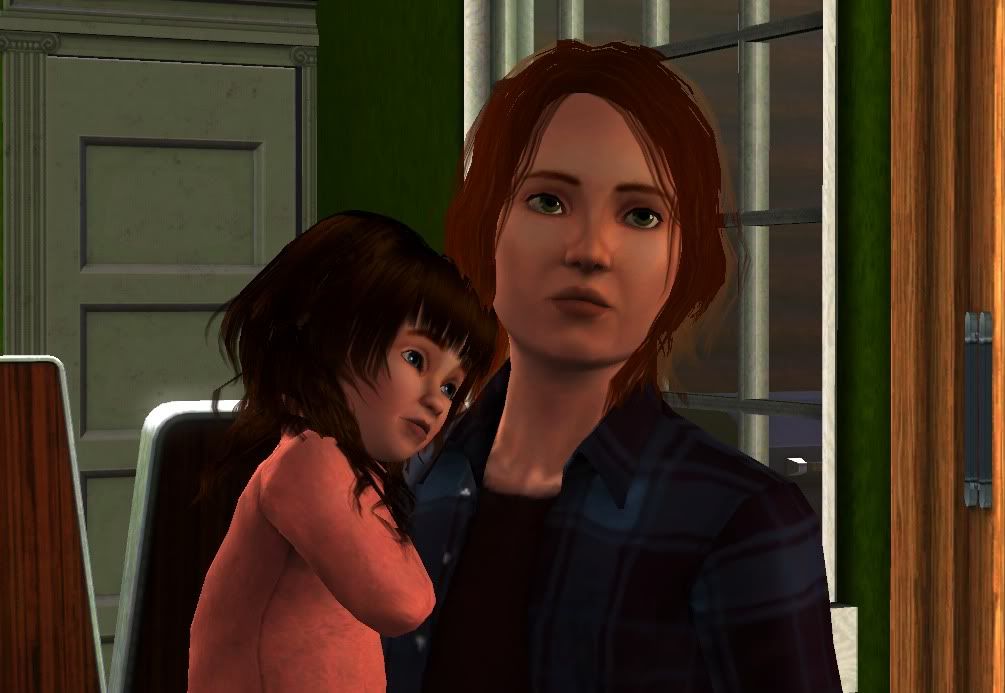 Oh, and Victor tickled the babies. Any family-oriented Sim YAs out there that want a piece of sweet Victor? Let me know in the comments or in my Inbox (: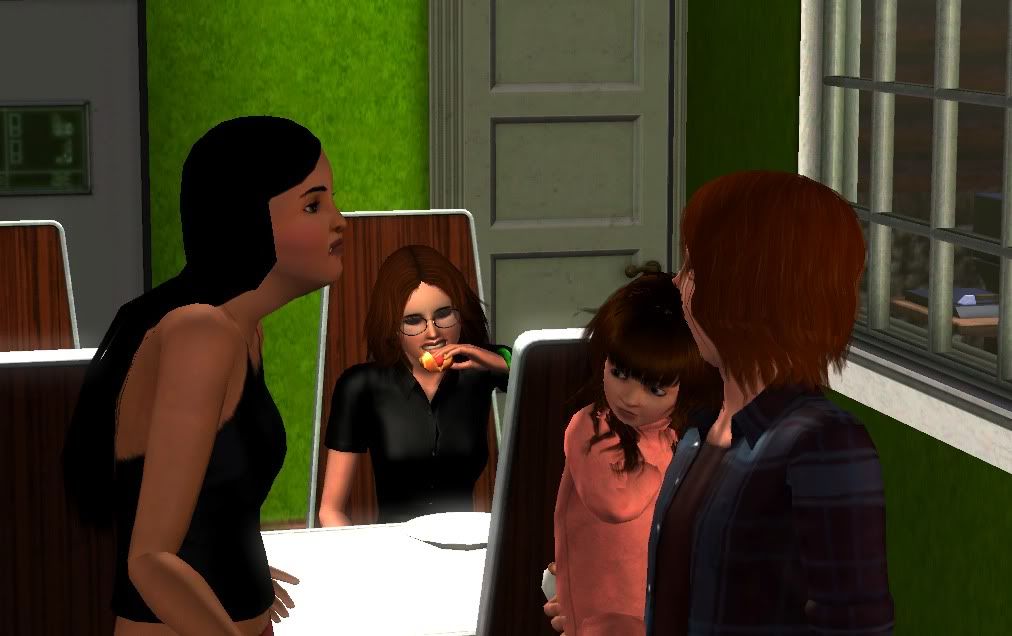 This is another one of those "legacy summary" pictures, or at least this generation. This is Soo Jin griping about kids to a bored-looking Victor, holding a terrified Echo, while Bandit sits calmly in the background, eating a hot dog.
What improves this picture further is that Boyfriend is in the room working out. Again.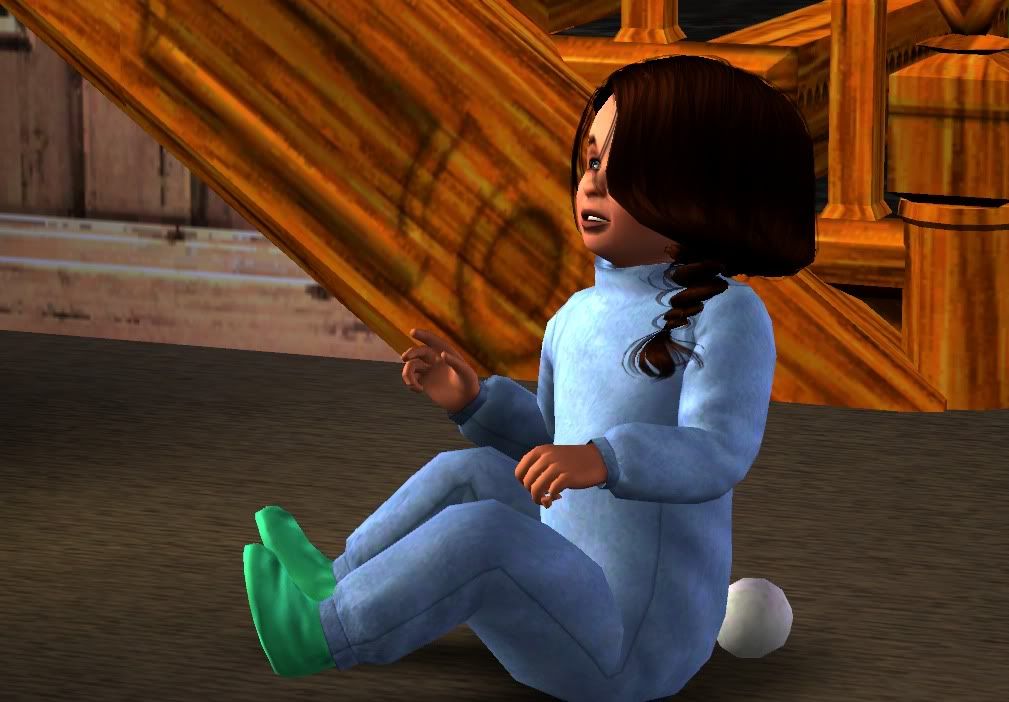 Oh, and in other news, Melody is gorgeous.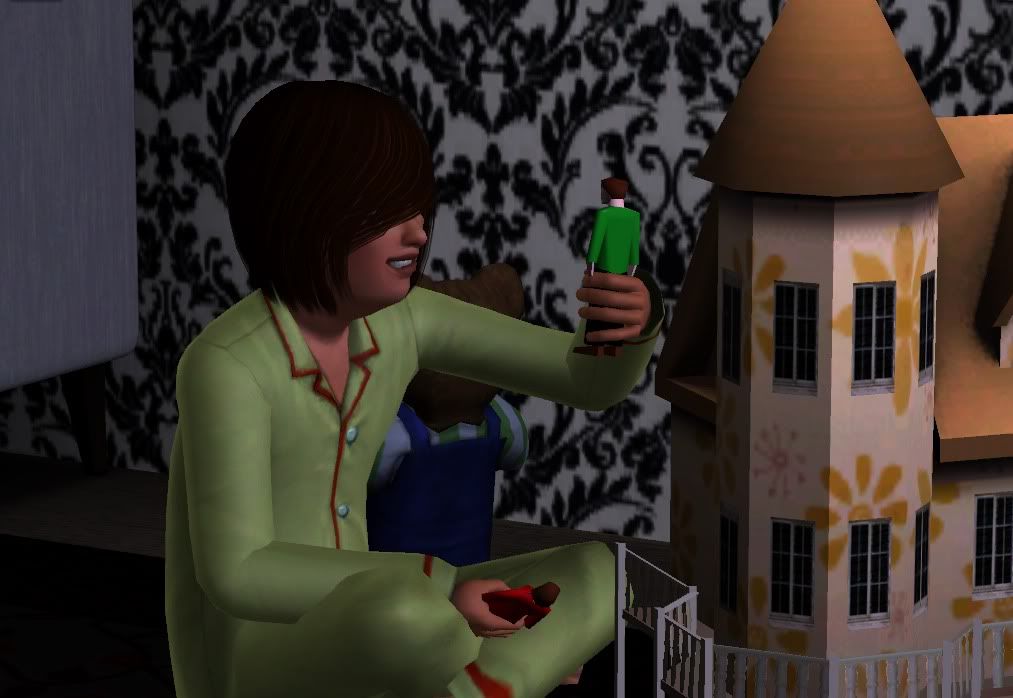 While his family was posing for their glamour shots, Loki hung out upstairs, playing with dolls... He still hasn't had school, because lucky Loki aged up on a Friday morning (: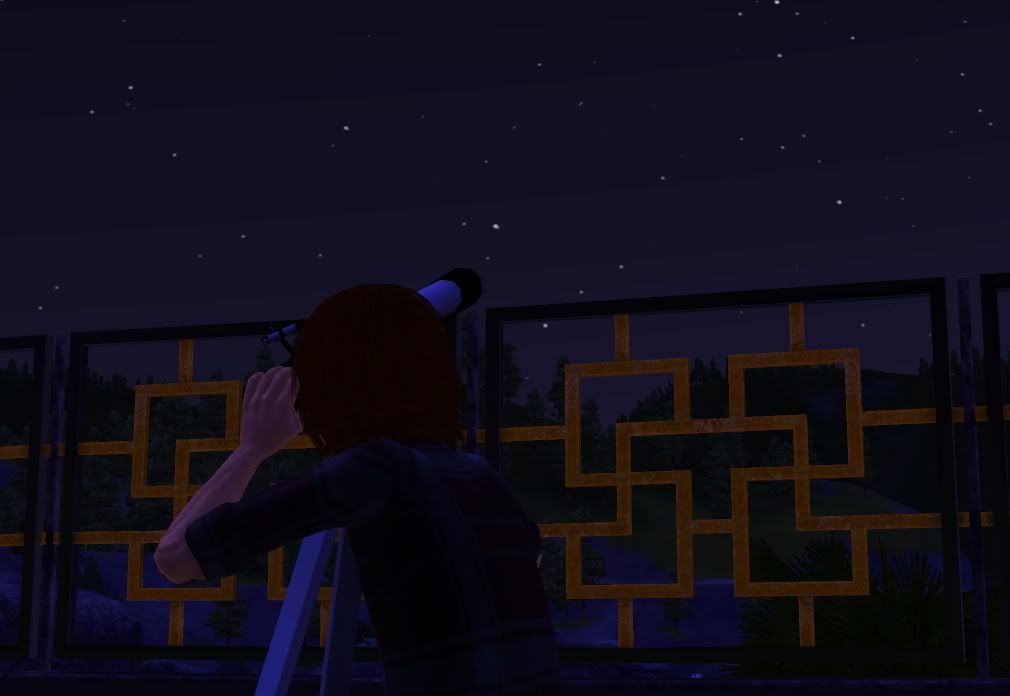 Victor, embracing his genius, could often be found outside, searching the stars with the telescope.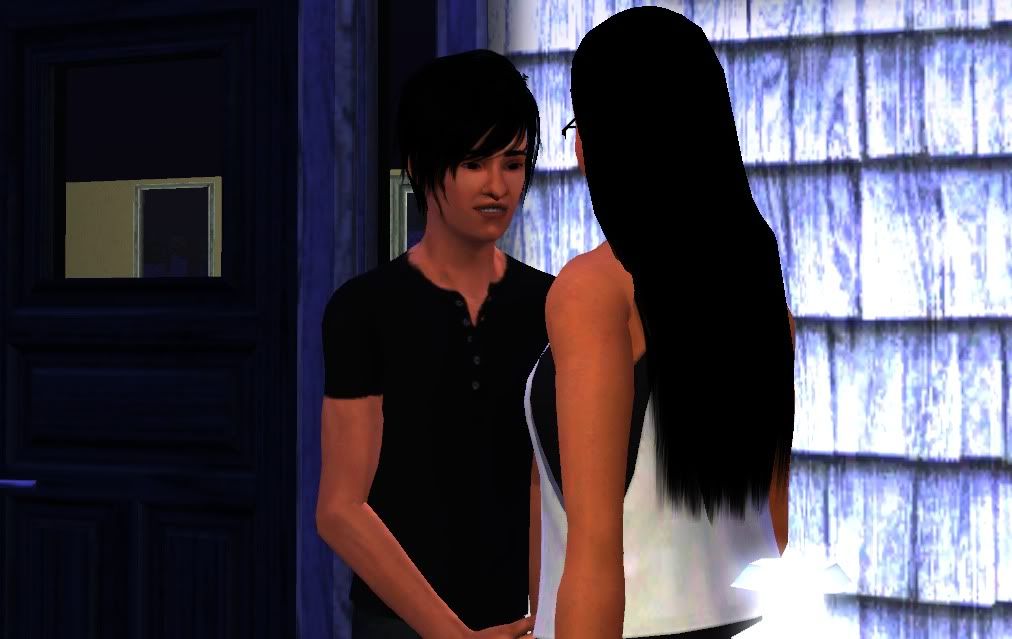 And next up, because I know you were all pacing impatiently, waiting for an update on Soo Jin's love life. She headed over to Leeteuk and Heechul's house for a visit after she had gotten off work...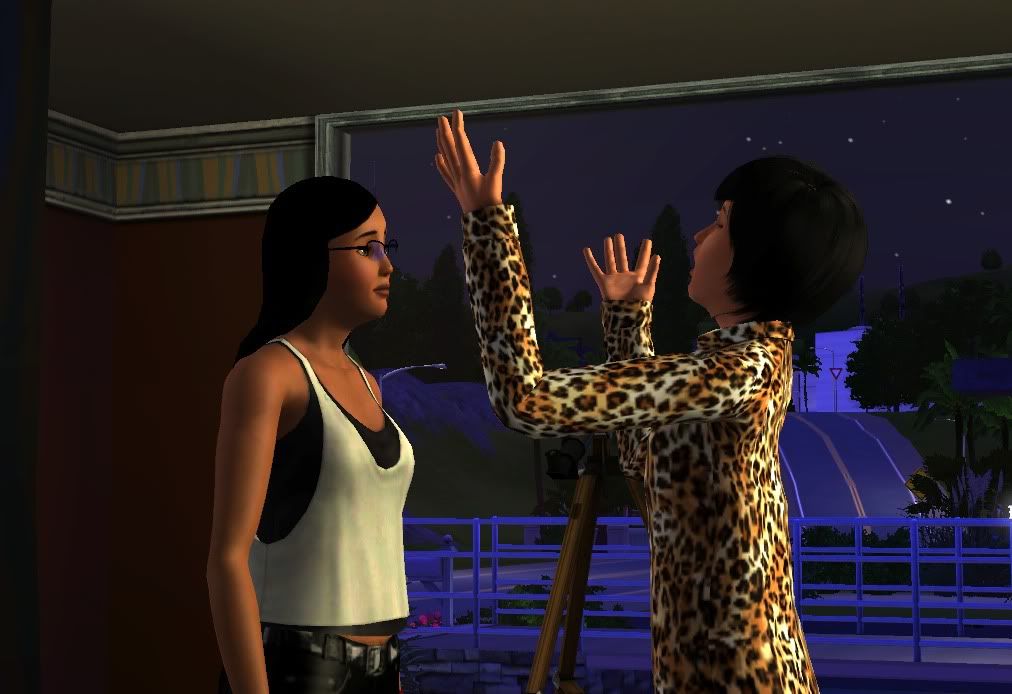 ...where she ignored Leeteuk entirely, making a beeline for the previously-sleeping Heechul. Despite being woken, he seemed more into her than she was into him, which was a nice change from Leeteuk's distance.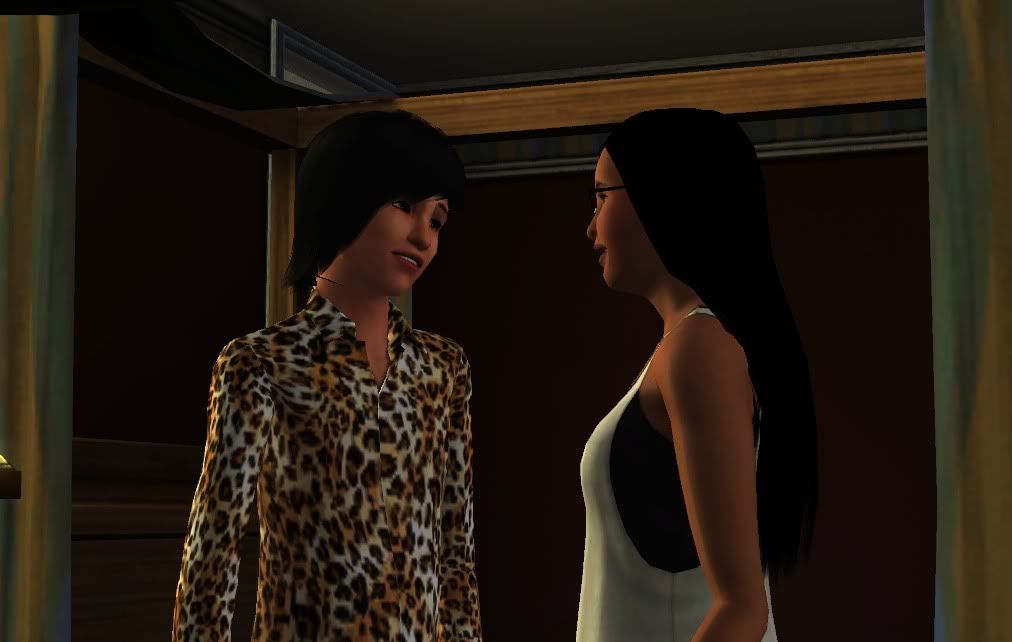 Then things got a little more interesting...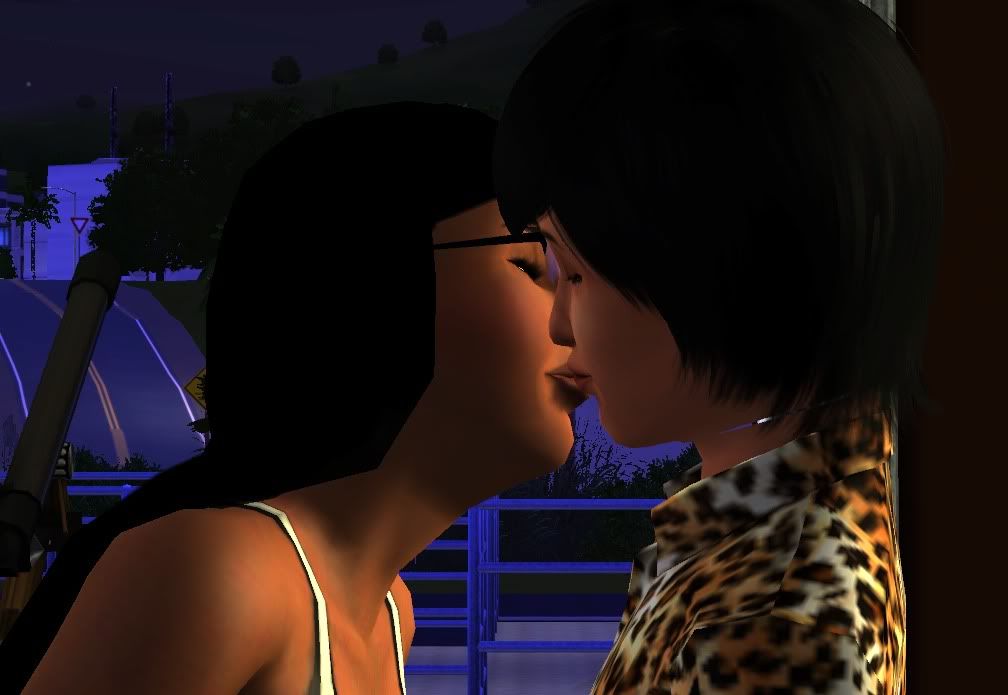 It's fate, I'm telling you.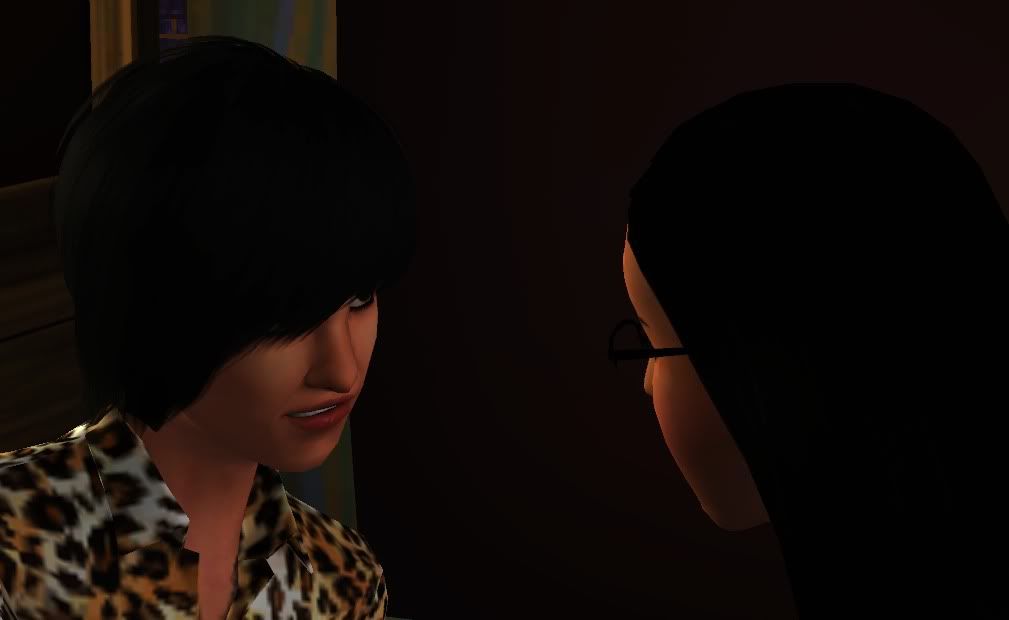 Awww.... So please meet HeeJin, the latest couple in my game. Raise your glasses for pretty babies!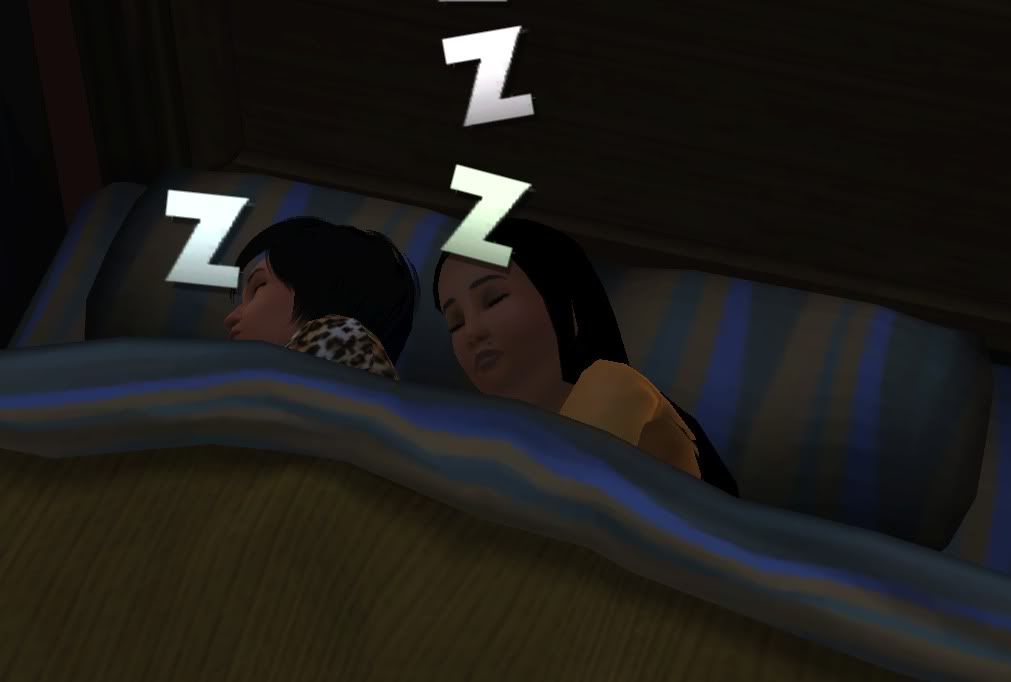 And after some spooning (nothing more, but I've been wrong before...), I had decided to change to Team Heechul.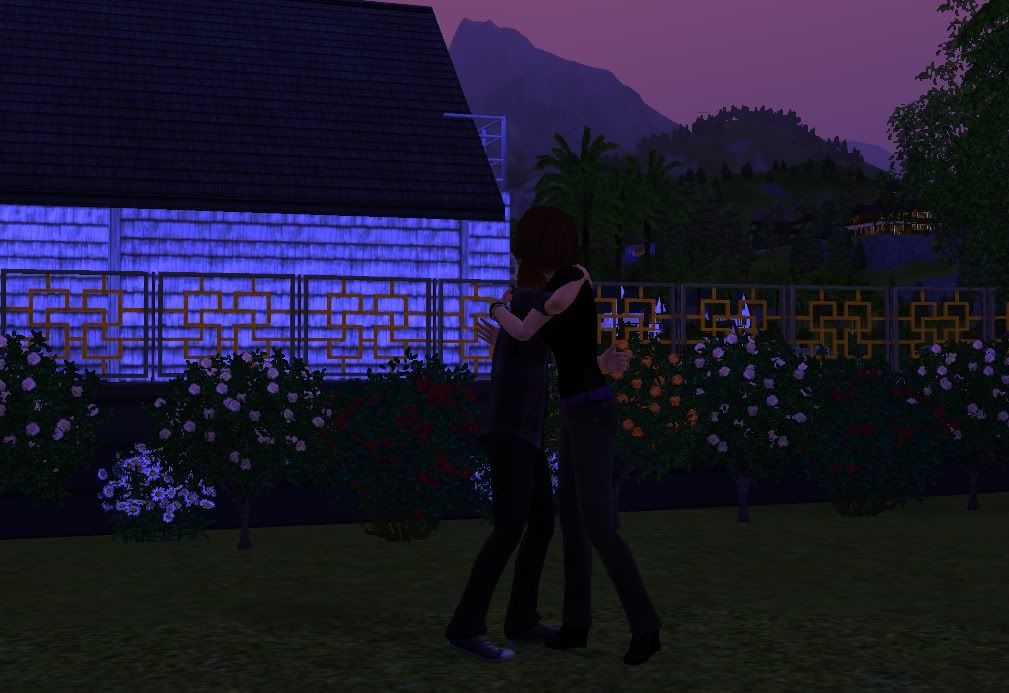 Back in the Belladonna household, Narrator was stal-observing Victor. And oh, what a marvellous man he was turning out to be! He even hugs his mama!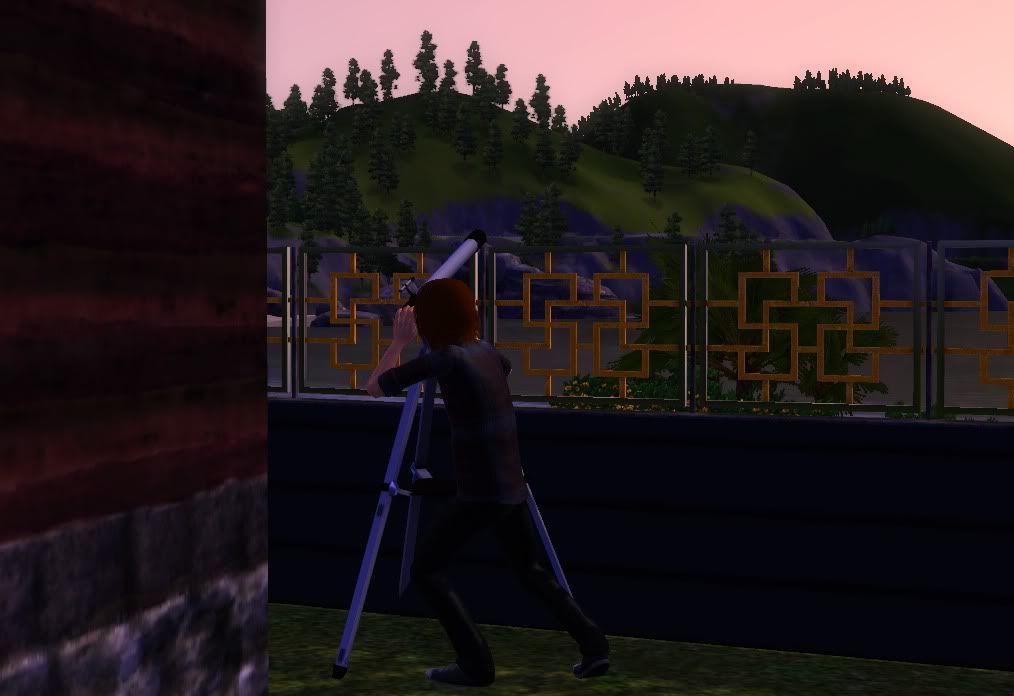 And for the first time in any of my games (because logic bores me), a new star was discovered. Victor named it Viconna.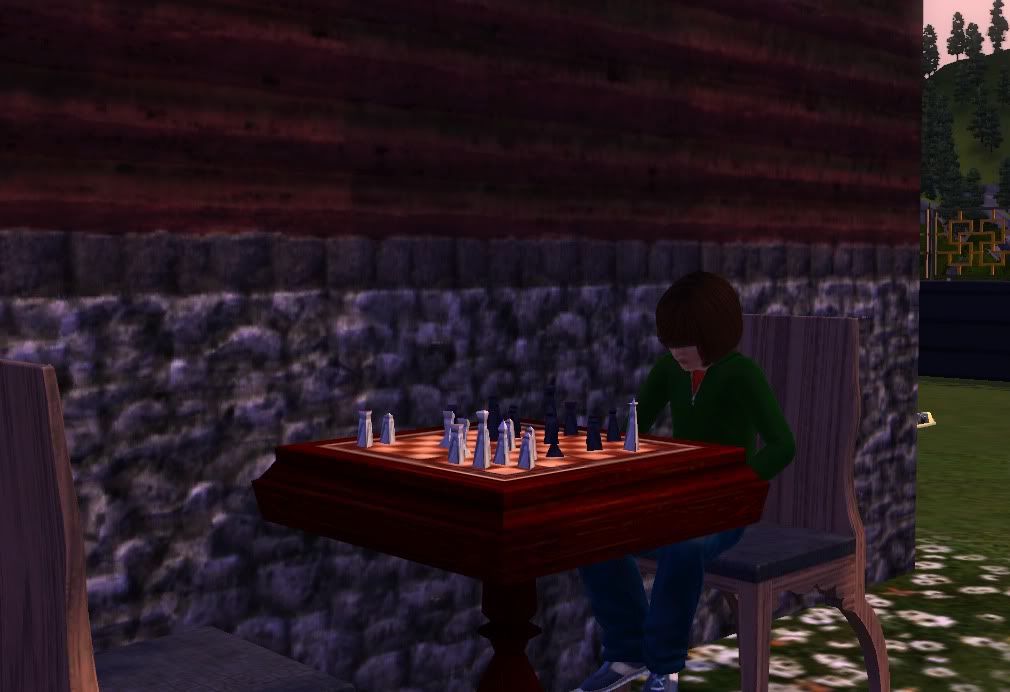 At the same time, Loki was learning the art of chess -- innocent enough...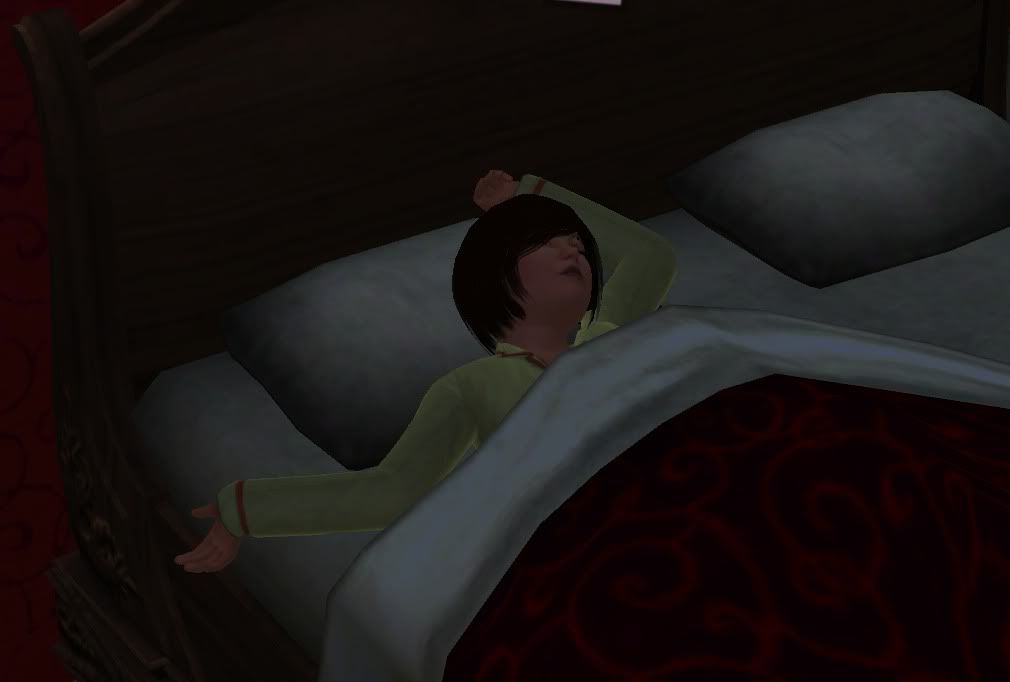 Well, I guess I can see why you love him. BUT I STILL DON'T TRUST HIM.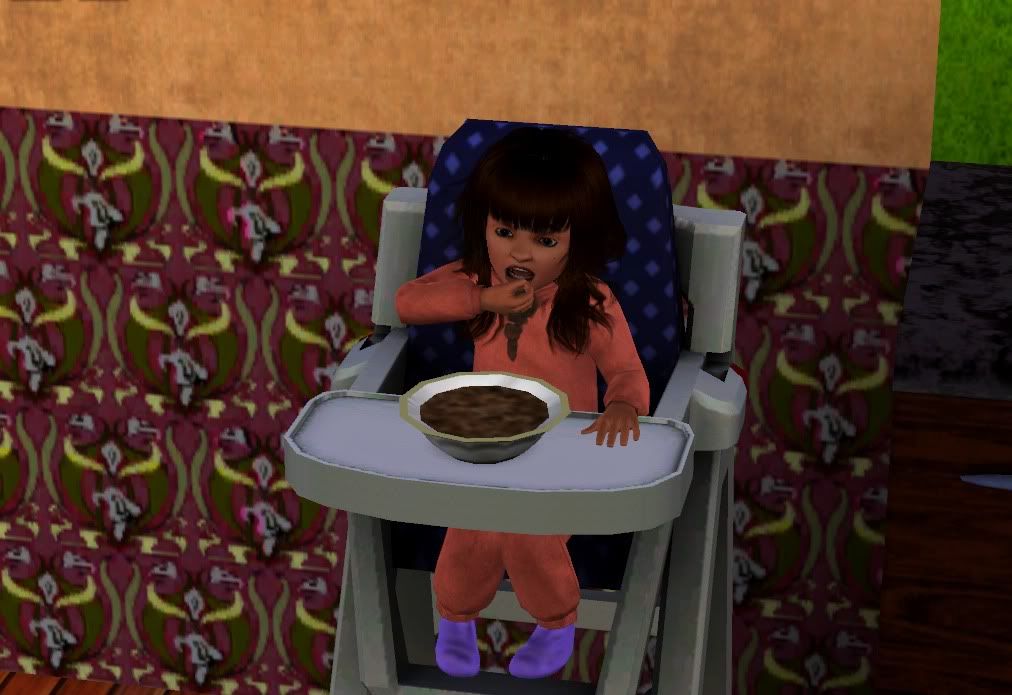 Oh, and Echo was an adorable eater, just by the way.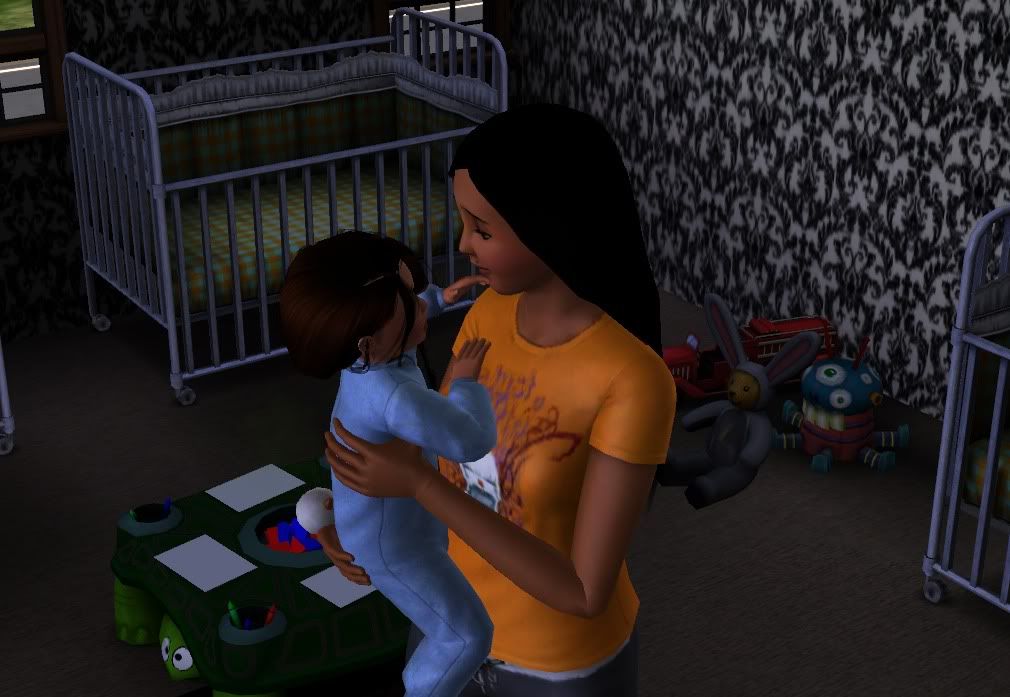 And Soo Jin straight up fails at disliking children. I'm considering changing her traits to reflect her non-aversion to bebbehs.
Victor just went about his business, and I love him for that.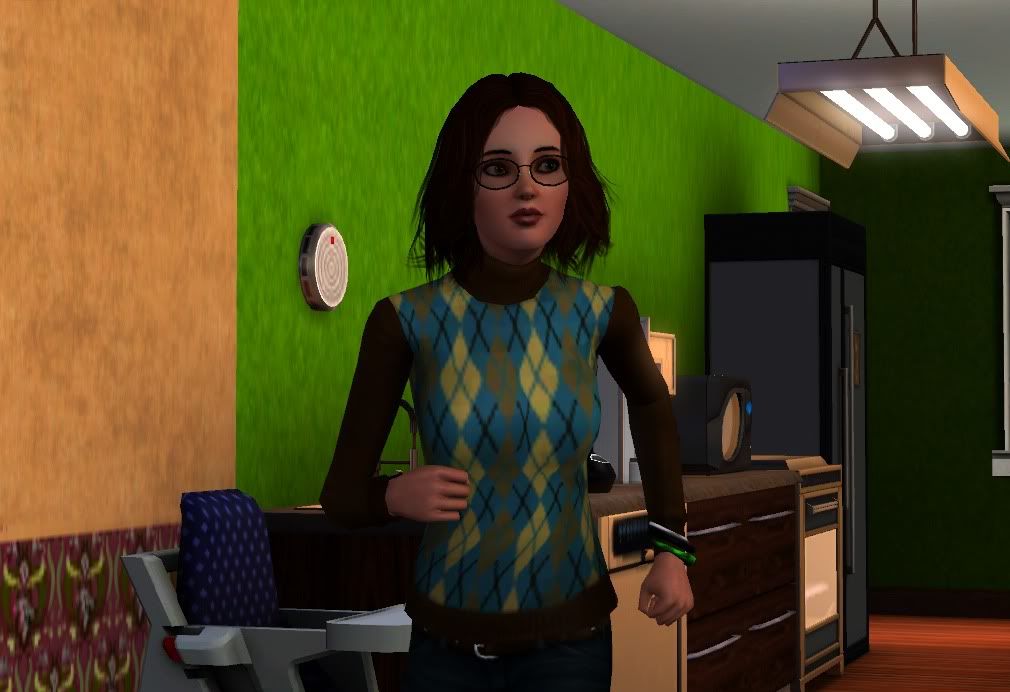 Oh, and THE UGLY SWEATER RETURNED! Bandit went to work for the first time ever, which was exciting. Ugly, but exciting nonetheless.
In other work-related news, Boyfriend the newly-promoted Medical Intern was seen reading yesterday. I was so excited about this I texted real Boyfriend to tell him: His non-reading reputation is ruined!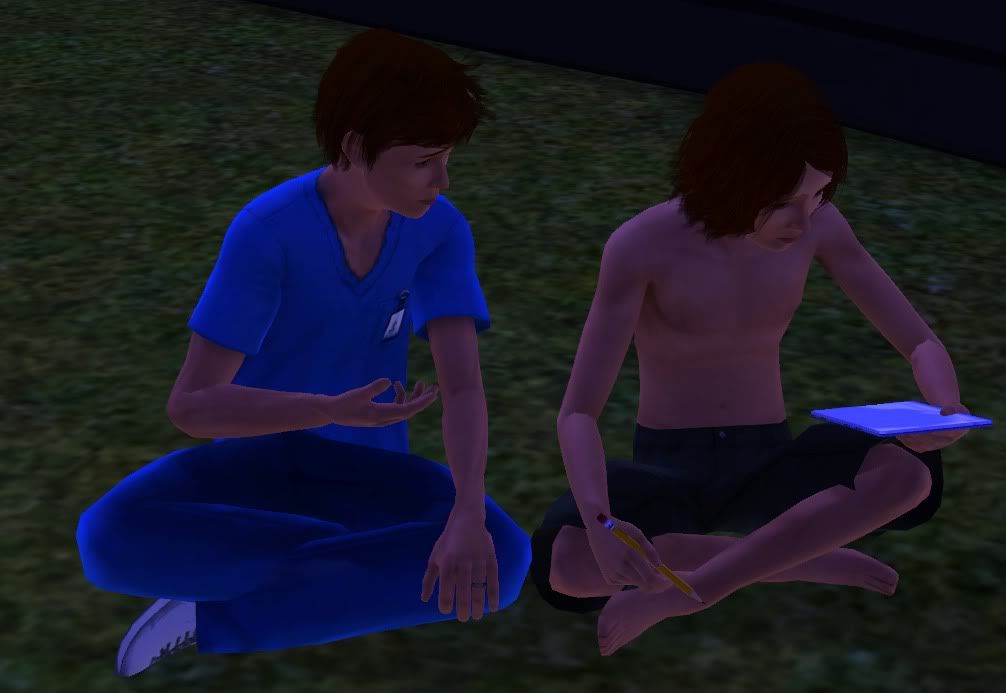 But despite his promotion and responsibilities, he made time to help his children with homework, as well as potty training and whatnot.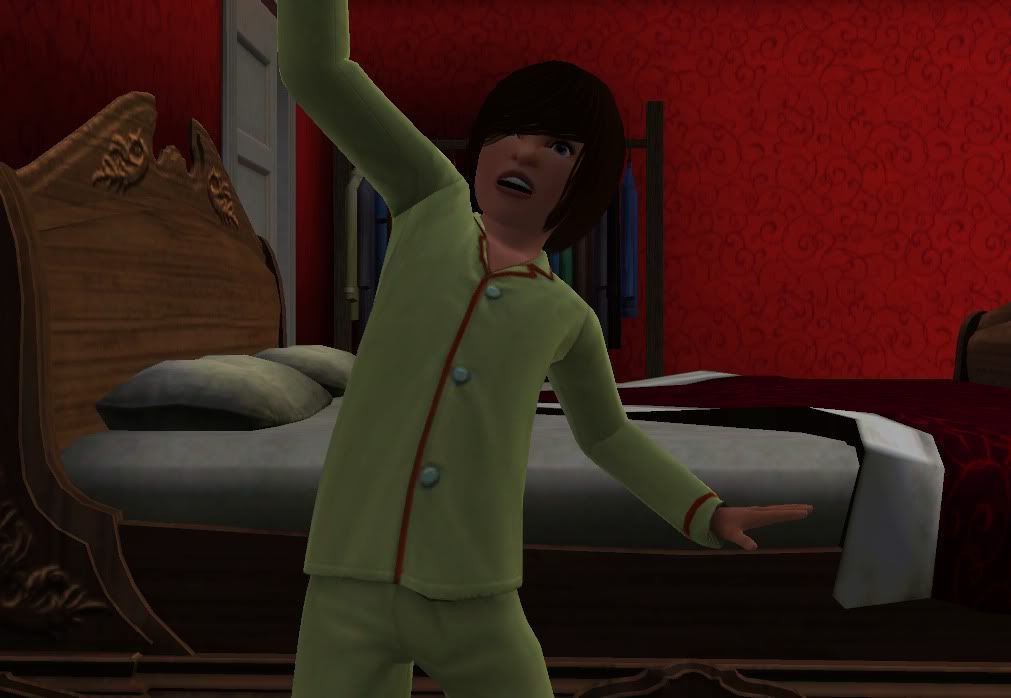 The next morning, though, it was time for some birthdays.... 
First up was Loki.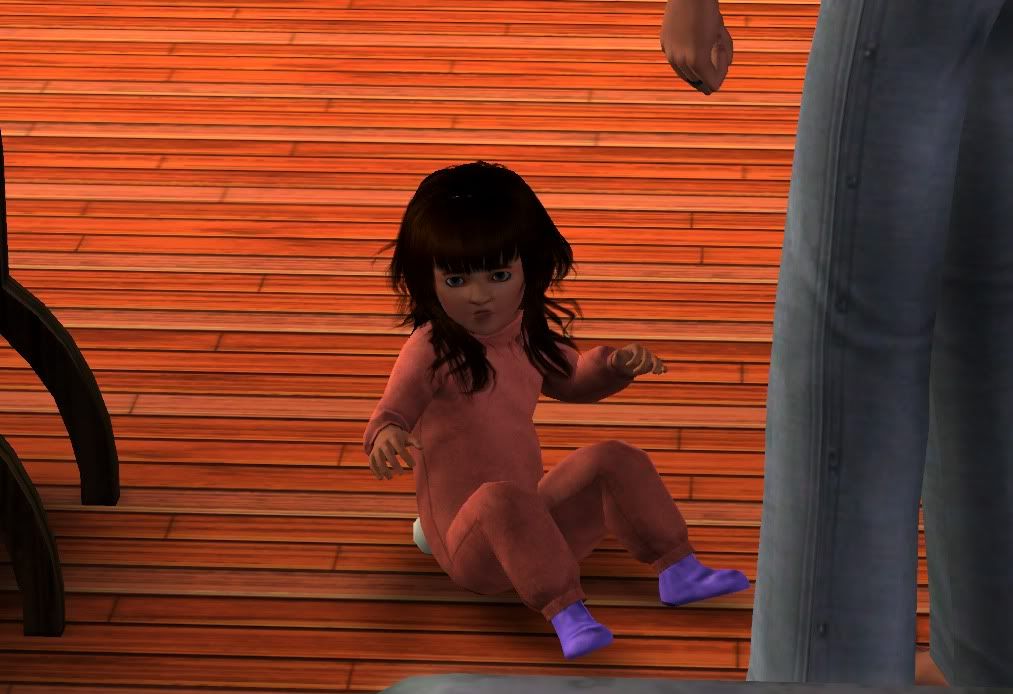 Then Echo (and Melody, but I missed the picture because I'm a horrible person lol).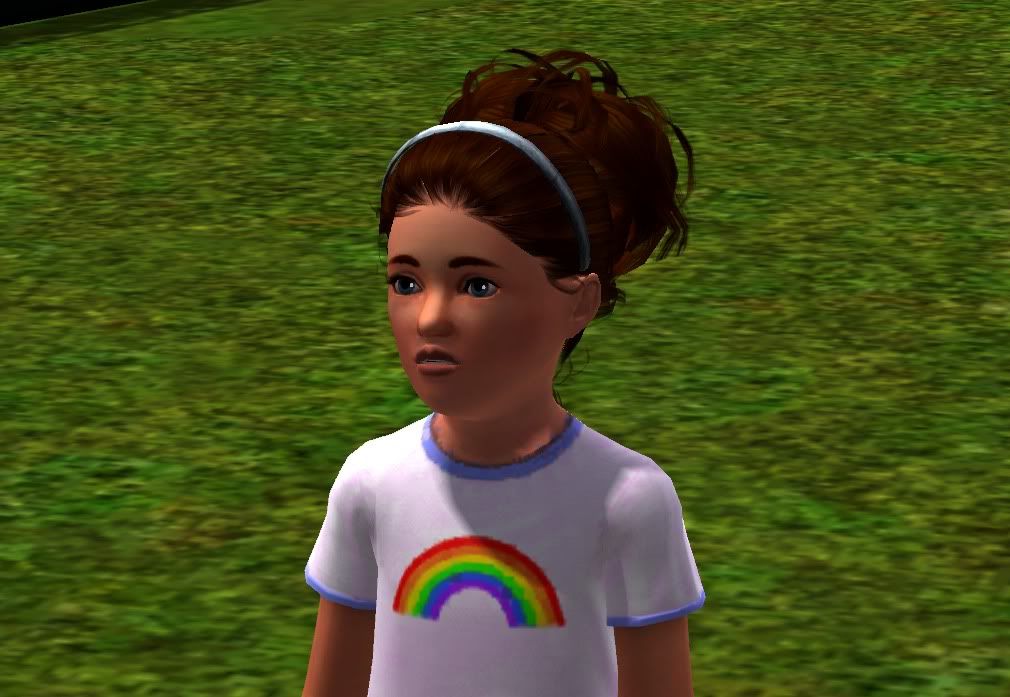 Echo is now Hot-Headed (oh dear...).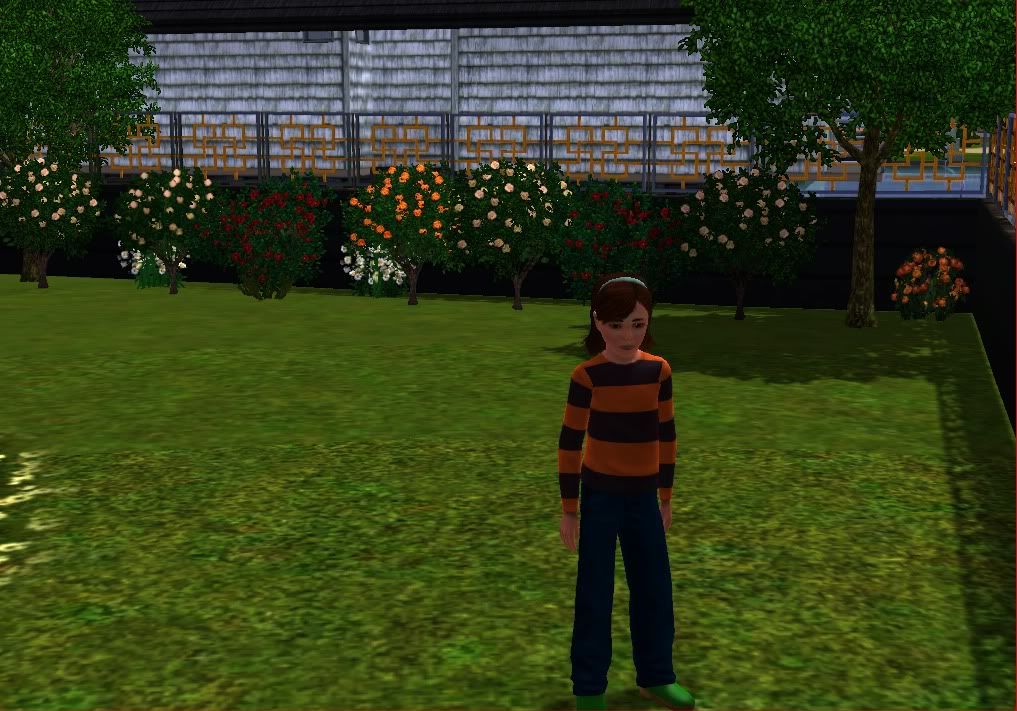 Melody is Easily Impressed, but there's no surprise there.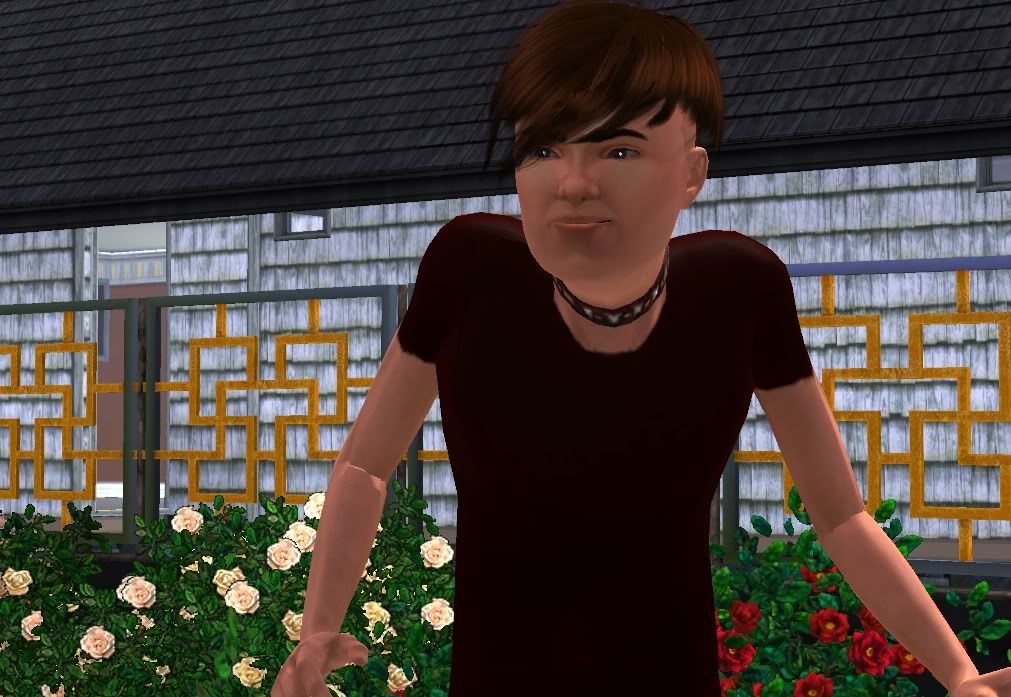 And finally, Loki gained the Lucky trait.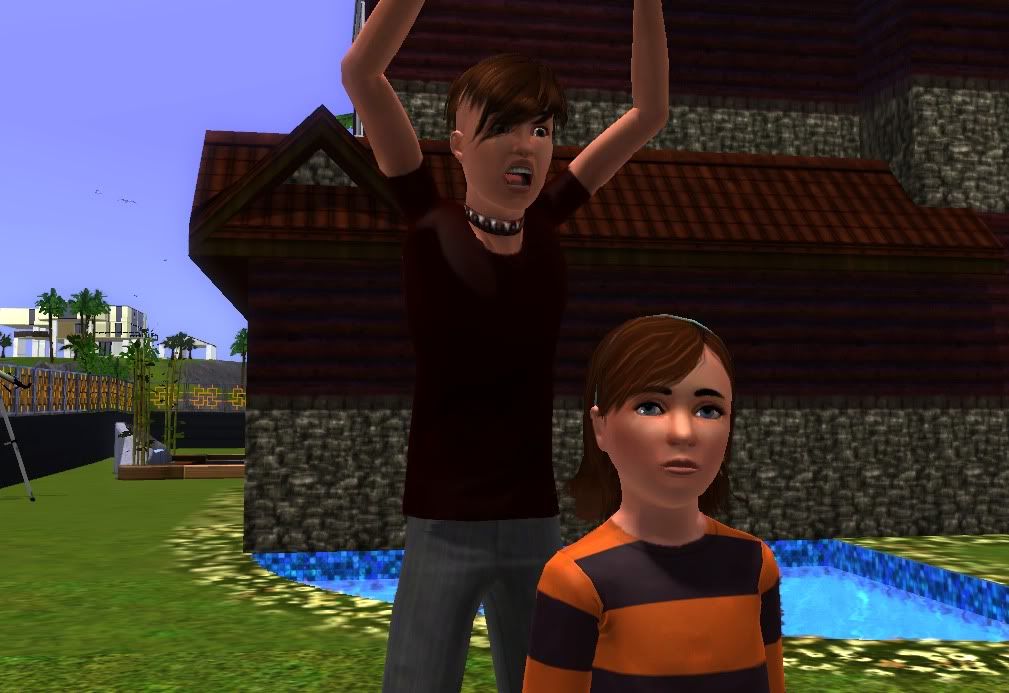 Thank you so much for sticking with us for the latest chapter. Heir vote should be next chapter (:
Love, 
Ban