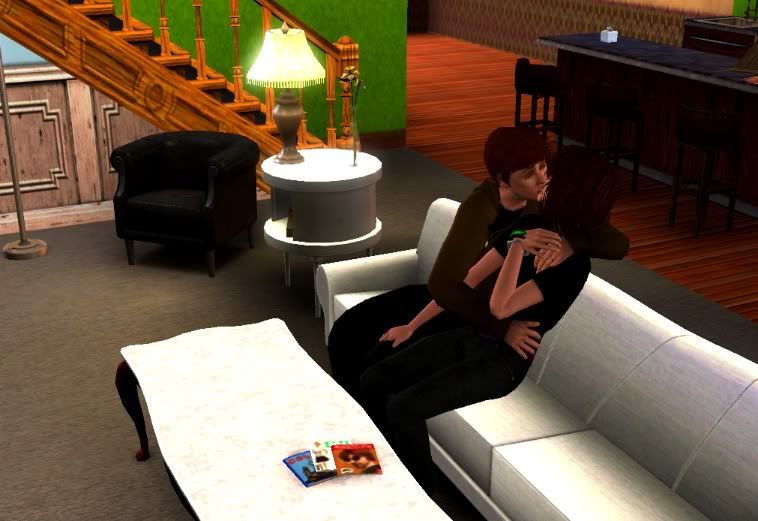 Ah! So this is where we last left off! That went well enough -- and quickly, too!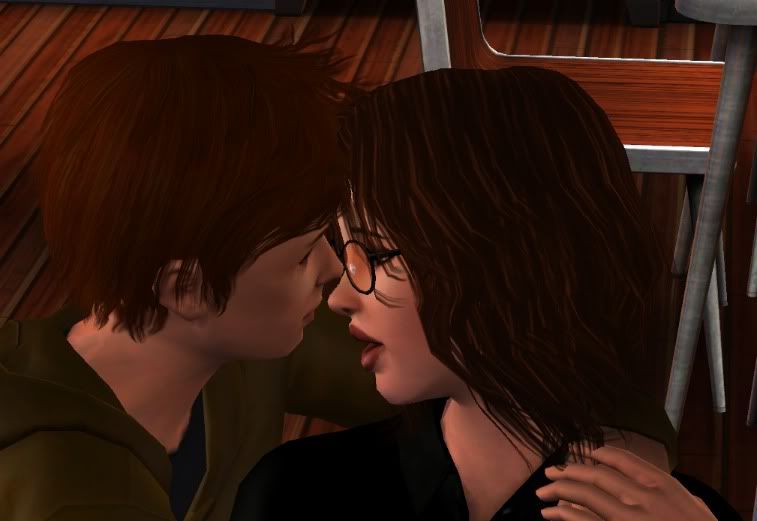 Well, I've never been one to deny true love (or Wishes and Kisses!).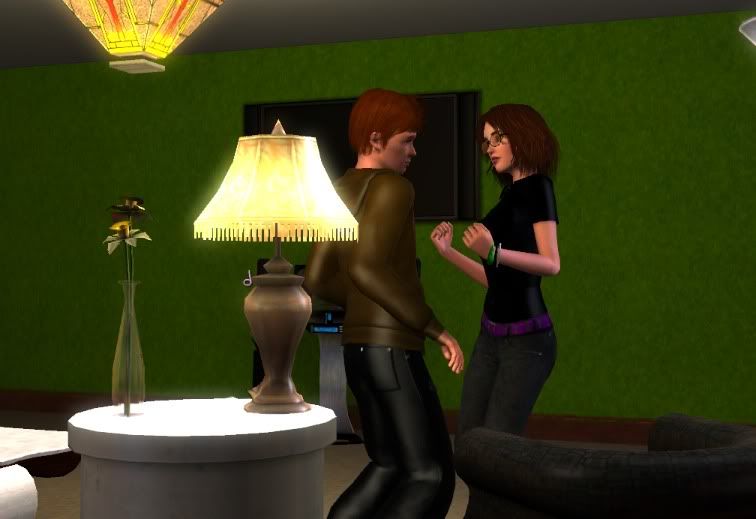 But all good moments come and go, especially when there are Sims with the attention spans of gnats... Up they went to dance because our dear Soo Jin runs around turning on all of the speakers -- Ugh! Virtuosos and Computer Whizzes and girls that don't have to pay rent!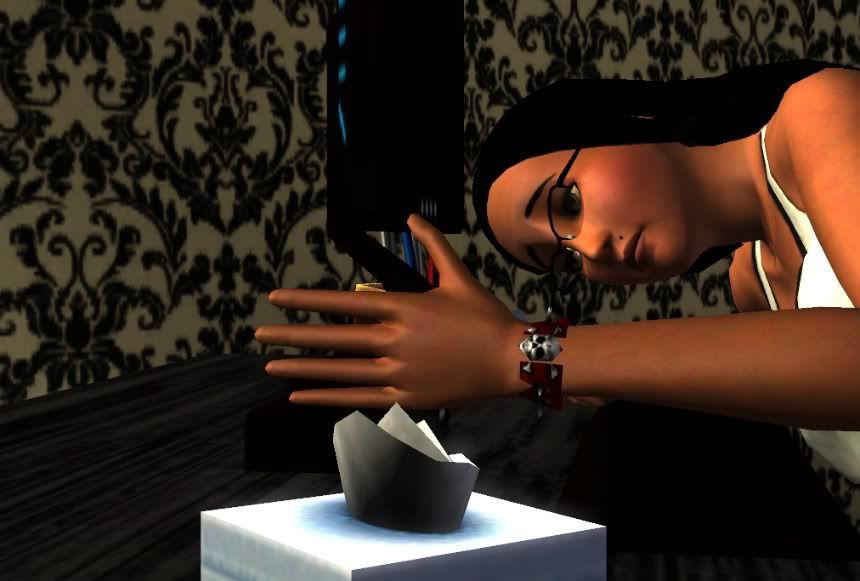 But, hey! At least she fixed the computer! And while she did that, she missed all of the excitement...
As I said, I don't like to turn down wishes...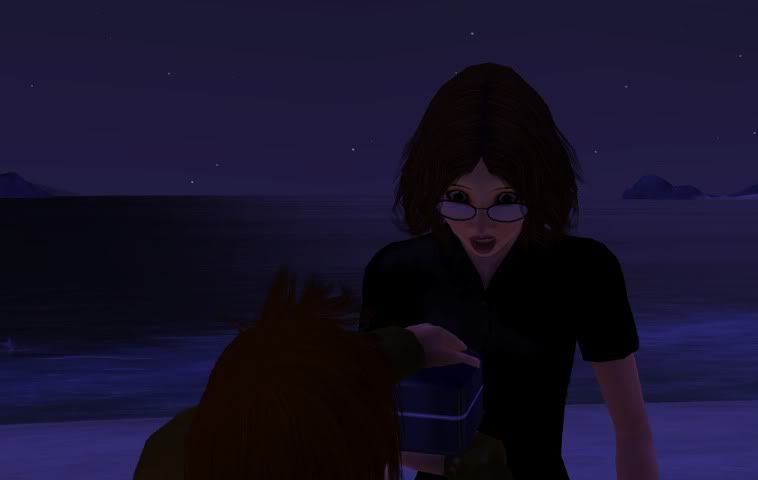 But despite this worrying look...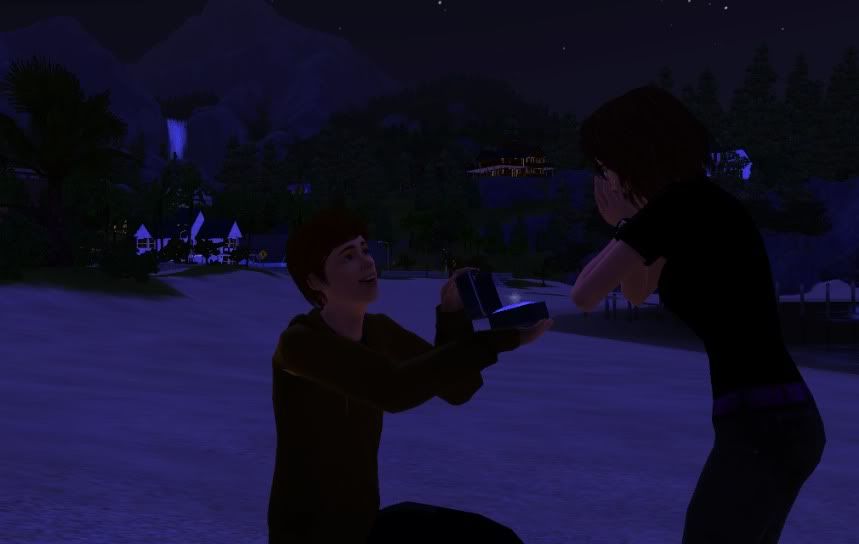 I'm sure you can guess what the answer was...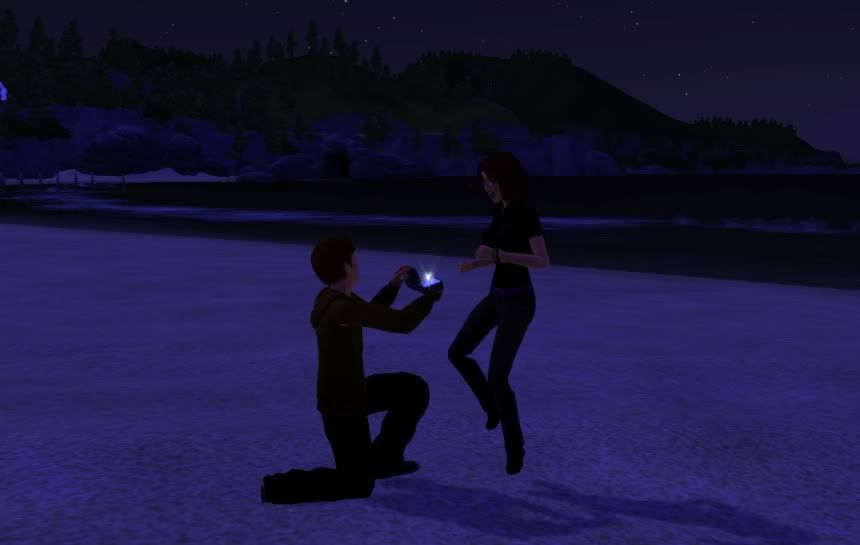 Hooray! The stereotypical jump picture! Always a good sign!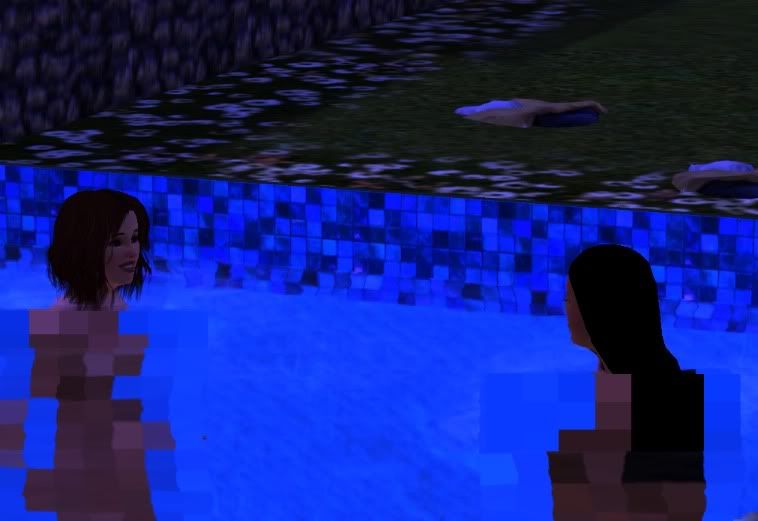 And so, newly engaged, Bandit Belladonna did the first thing all women in love do:
Go skinny-dipping with your best friend!
*sigh* We're off to a great start, Ban...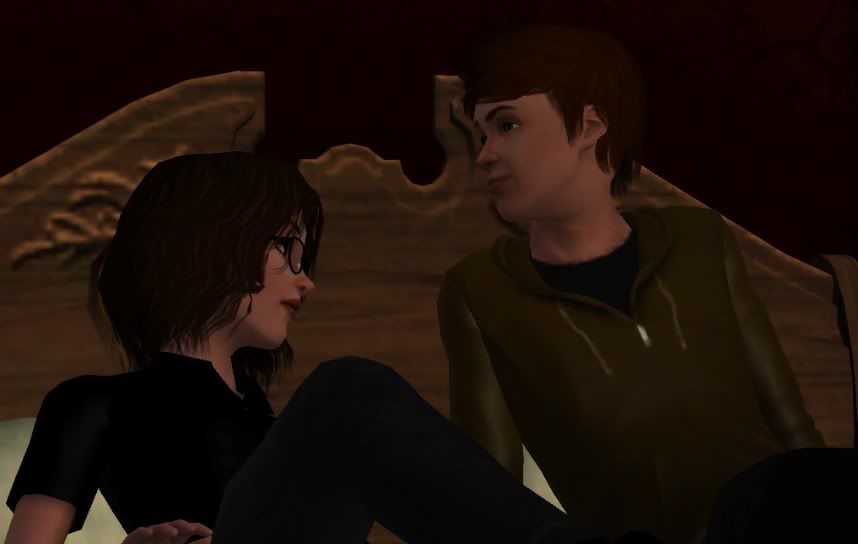 But eventually Ban came to her senses and remembered what had put her in such an excellent mood...
Static needs!
No, but for realsies, she came to her senses after a while...
Did I mention that they're both family oriented...?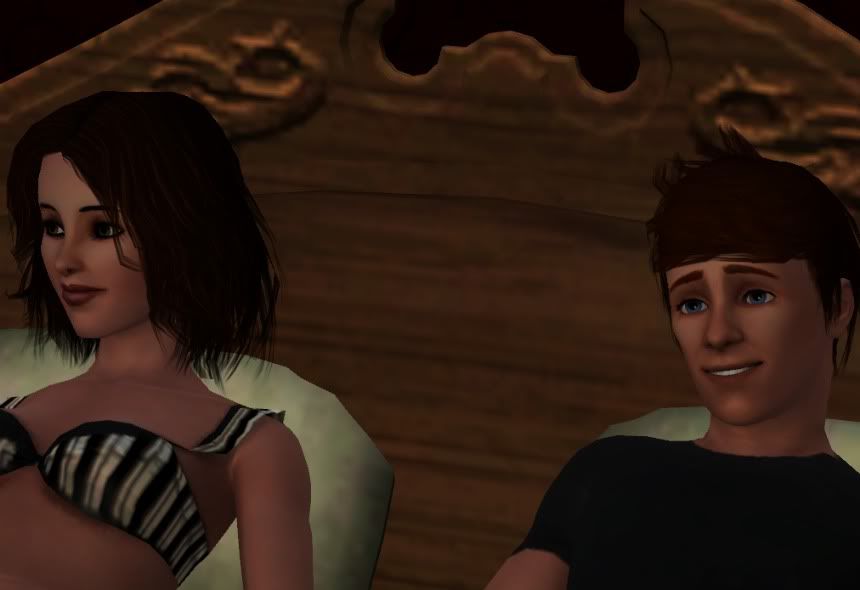 And Boyfriend proved once and for all that he is (probably) not gay -- wait until I tell his real self! 
*sighhhs*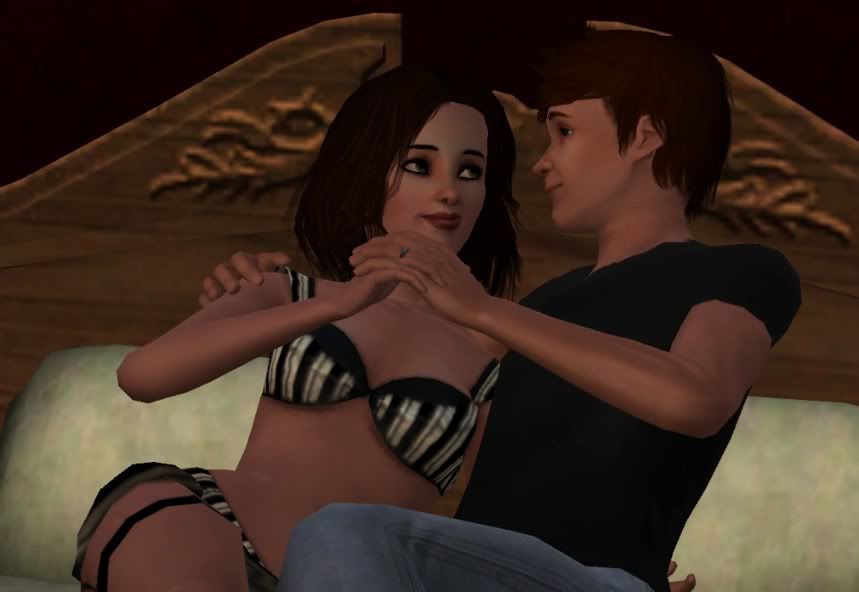 Isn't is absolutely sickening, watching them together?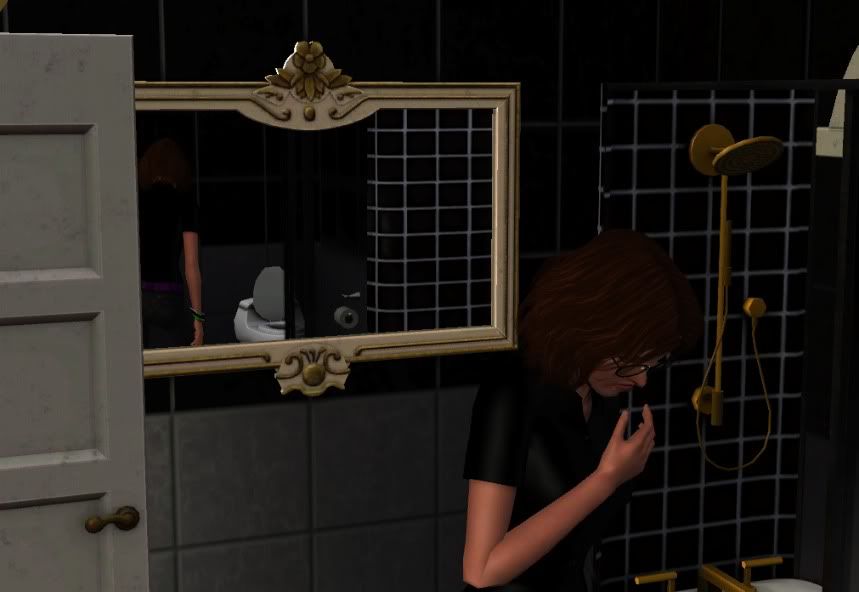 And speaking of sickening...!
To the toilet!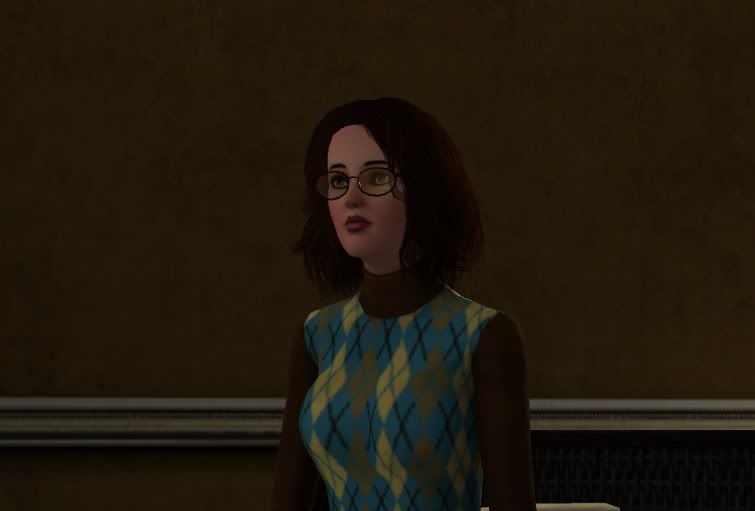 But before we worried too much about that (what? me? worry? psh!), the housemates ran off to get jobs.
Yanno how the first wish when you start a game is for some job or another? So I never took those off their to-be-answered-maybe-probably-eh-it-could-go-either-way-don't-hold-your-breath list, and now Bandit is a Playground Monitor!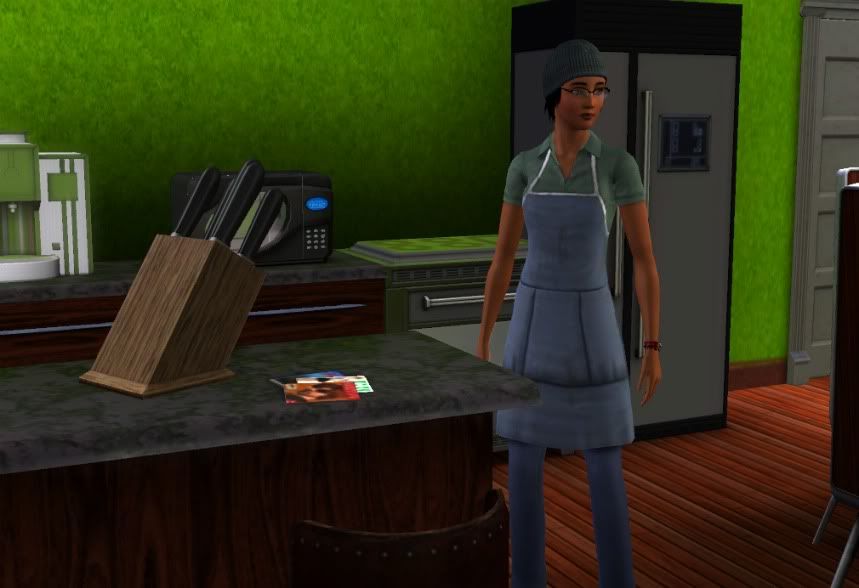 Soo Jin is now a Kitchen Scullion! (Funny because Real SJ is an amazing cook, but it's not one of her traits)
And finally, Boyfriend is an Organ Donor, which is another amusing thing, as he wants to be a doctor in real life. Sometimes, I think that I'm the Sim, and they're playing me...
...Is that weird? Yeah, I know it is, just please comfort me lol
In other news, I'm pretty upset that Boyfriend is uniform-less. Why doesn't he have a wanky vest-thing?
But before work started (Real Ban timed it so they'd have maximum time before work lol), there was one other errand to attend to: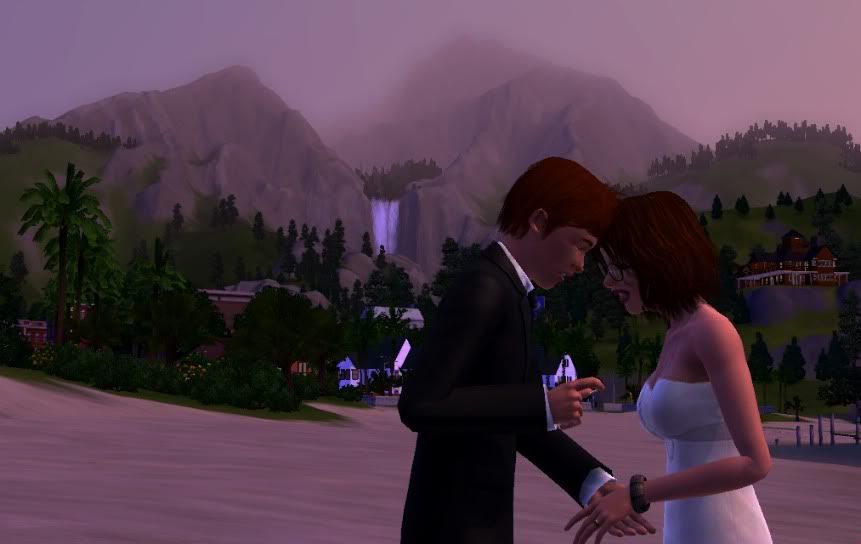 A wedding on the beach! All of that vomming had made both Real and Sim Ban nervous, so hitched they were, and quickly, too!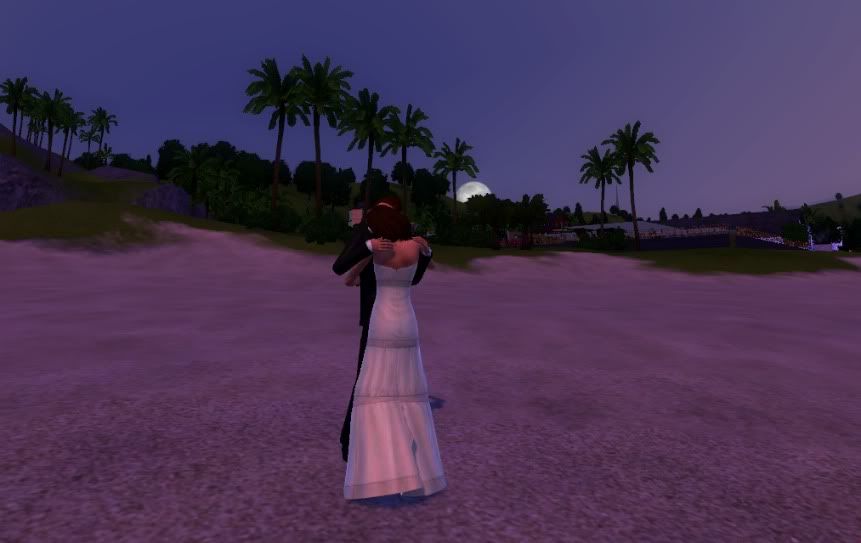 And a sunset wedding, as well! Lovely stuff! Look at that sunset kiss!
... Sunset Kiss... Is that a color of lip gloss?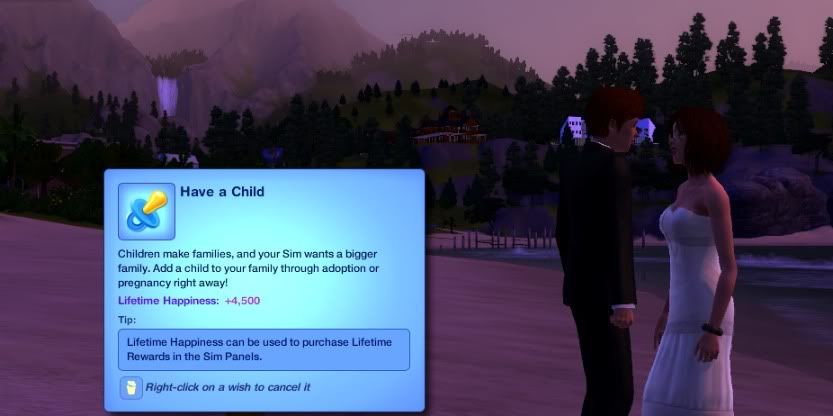 And immediately after that, we got this. On both of them. Well, they're probably in luck, yanno how it goes.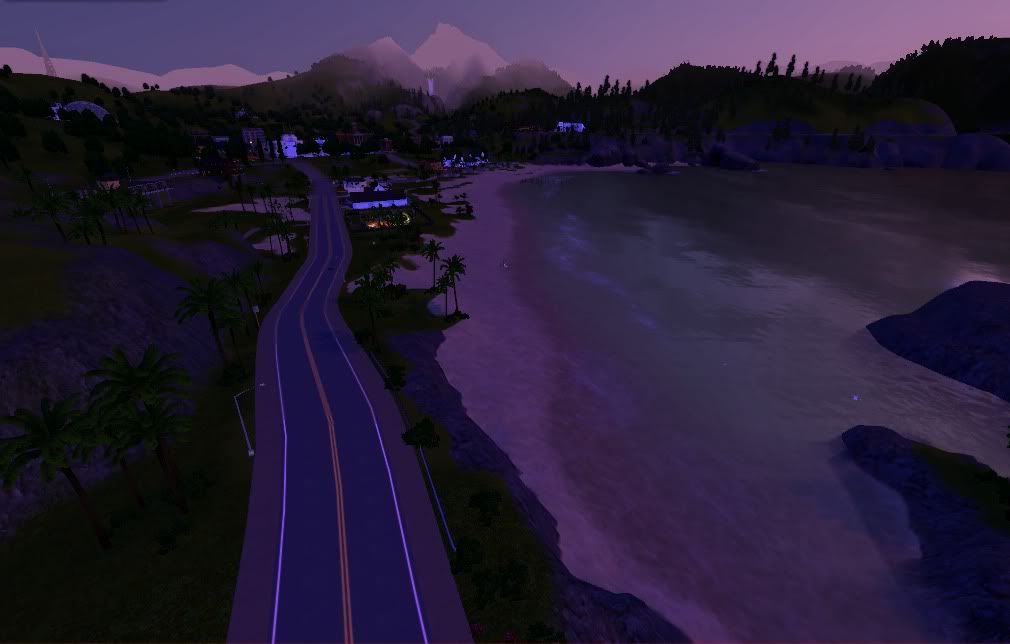 So, congratulations, Mr. and Mrs. Belladonna. See you in a few days!!